This article includes affiliate links, which means we may earn a commission if you make a purchase following our link. Please refer to our review guidelines.
Kinky straight hair is the most glamorous, trendy, and alluring hairstyle of black women. It creates insane volume to one's hair and gives an identical African look. I always interpret kinky hair as the abundance of blessing, beauty, and resources African people have in their locality. Now, as people are blended into other parts of the world, this identical hair is not seen in all African breed women.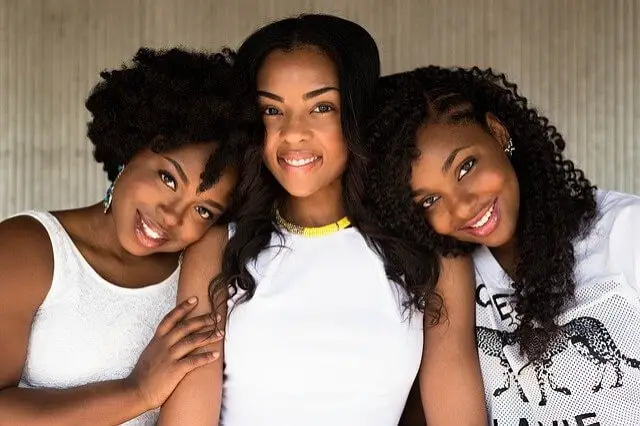 It's okay if you don't have kinky hair or you are not happy with the length or volume of your own hair. Kinky straight hair is sold online and shipped everywhere. You can simply order one kinky hair extension to get the desired looks.
For your convenience, we have organized a list of kinky straight hair extensions of various types. We also tried to guide the reader on which one to choose for which look or competencies. Rather than fiddling through countless kinky hair options online, hope this precise list is enough to give you what you want. 
Types of Hair Extensions for Kinky Straight Hair
Clip-in
Clip-in hair extensions are at their best when the hair is kinky straight or curly. Because other textures in the clip-in extension show the artificial roots if not properly attached. However, clip-in kinky straight hair comes in a package of different lengths of hair wefts with clips sewn underneath. Usually, other hair types require more than one pack, but kinky hair is enough for one pack. This type of extension adds length and volume to your hair. 
Lace Closure
There are two types of lace closure extensions available, one is frontal and another one is a full lace wig. The frontal is used to add volume to the front part of the hair. You have to have the same texture of the extension to ensure a well-blended look. The full lace wig is best for adding length and volume to the entire head. You can order it, no matter what your hair texture is or if you have any hair at all. 
Ponytail
Ponytail type extension is used to add length and volume to your regular ponytail. The look will be more polished and beautiful. Again, to blend in a kinky straight ponytail, you have to have kinky straight hair. 
Wefts
Hair wefts are sold so that one can make hair wigs or extensions of their liking by some professionals. These cost less than any of the former extensions we have discussed above but one has to take the hassle of custom made hairpieces or extensions for them with this. Usually, hair wefts come in three to four bundles in a package, which is more than necessary for a full head of hairstyle. 
Which One to Choose From Different Types of Kinky Straight Extension?
Quick Fix
Getting late for the office or college, but the stubborn hair is not listening? Then a quick fix for your hair can be a ponytail extension. In seconds, it will make you look glamorous and put together. No one can tell that you were in trouble in minutes before rushing while getting ready. 
This is why I suggest everyone have a ponytail or scrunchie extension in their closet. These are literally lifesavers and best friends in hard times. Other than a formal look, we also listed some bold colored ponytails in kinky straight texture to make one look trendy for special occasions or just playing with their looks. 
Frontal
Lace frontals are great for ladies who love to keep their hair open, but the thinning hairline makes them uncomfortable. Lace frontals are best, as these have natural baby hair and a seamless lace with parting or free part. This option is useful for women of mid-age or suffering from excessive hair fall. You can gain all your confidence without wearing a full wig or full head of extension or backcombing your hair and so on. An effortless solution for the women who are concerned about their looks every day. 
Occasional
For special events like interviews, blind dates, shooting, or weddings, you may want to look your best without any need for touch-ups. Then a full lace wig of kinky straight hair is the best option. It gives you the most natural look with healthy and voluminous hair. 
I suggest wearing full lace wigs only on occasions because it takes time and experience to install one perfectly. If you want to do it, then it needs a lot of practice to do on your own. Trying this out for the first time prior to the event may lead to damage to the wig. 
Recommended Kinky Straight Hair Extensions, Below-
YAMI Natural Human Hair Kinky Straight Extensions
Click on the Image to >> See on Amazon
10-18 inch real human hair;
Natural black color;
Clip-in extension.
Who doesn't want a full head of identical kinky hair? In Yami hair, you will get straight kinky hair ranging from 10 inches to 20 inches. Often, ladies complain about their tape in extensions and lace front wigs to be too time-consuming and uncomfortable during summer. For them, these clip-in extensions will be a real quick setup to add length or volume or both!
They used real human hair to make these extensions. High-quality clips are sewn underneath to ensure a good and secure grip on your hair. As kinky straight hair is not like silky straight hair, it tends to get tangled a little.
So, you need to pay attention while wearing these extensions and apply conditioner throughout the day to prevent tangling. A little bit of care will make this extension last up to a year! Yes, you are allowed to curl these extensions, but I suggest you order a pack of kinky curly hair if you really want a curly hairdo. This will save money and time.
Seelaak Kinky Straight Wrap Around Ponytail Hair Piece
Click on the Image to >> See on Amazon
Ponytail hairpiece;
12 inch to 24-inch length;
Natural black and black-ombre red color.
To me, a ponytail is the most versatile hairstyle that one can wear at any event with any outfit. But it doesn't look good if your hair is not voluminous enough. Moreover, when it comes to wrapping a lock around the hairband to hide it, the ponytail becomes even thinner. So, a ponytail hairpiece is the best solution for this problem. 
Take a look at this draw-string ponytail hairpiece. It comes in different colors and lengths. You can get a new look without dying your real hair or attaching hair extensions all over your head. Only a hairpiece is all it takes to achieve a confident diva look. This hairpiece is made using human hair. There is a 4×4 weft with a comb clip attached underneath. It makes using this ponytail effortless. 
viviaBella Natural Brown Yaki Straight Clip in Extensions
Click on the Image to >> See on Amazon
10-22 inch clip-in extension;
Natural brown color.
Women with black hair face problems while dying their hair. The bleaching process of the hair makes the hair fragile and weak. One simple solution to avoid harmful hair dye is to use extensions with the desired color. It not only saves your hair but also saves time and money on high-end salon appointments. viviBella brought a kinky straight hair extension in a natural brown color. From African to African-American skin or fair, this natural shade of brown suits everyone without any doubt. 
There are various types of brown extensions available in viviBella; 70g, 100g, 120g, 140g, and 160g. Choose one based on how thick and volume hair you are looking for. All are made of human hair and can be restyled. 
Odir Kinky Straight Human Hair Extension
Click on the Image to >> See on Amazon
Brazilian human hair;
Weight: 95-100g/bundle;
Length: 10, 12, 14, 16, 18, 20, 22, 24, 26, 28, 30-inches.
Other than black, dark brown ponytails also look great on women that prefer kinky hairstyles. So, we have listed this 14, 16 18-inch long synthetic that can add glamor to your look within seconds. It has a drawstring mechanism to attach to your top knot. The string is adjustable, so even if you have a little bun, this beauty will attach to it easily. 
The material used in this is a high-quality heat-resistant synthetic fiber. Synthetic hairpieces require less maintenance, and cost less but go a long way. The quality of this headpiece is so great that the look and feel will be like wearing a real human hair ponytail. More style with less hassle of maintenance, isn't it?
Meiyou 9A Kinky Straight Hair 3 Bundles
Click on the Image to >> See on Amazon
10, 12, 14 inches, natural black;
Material: Brazilian virgin hair;
Hair Color:#1B, natural black;
Hair Weft: machine double weft;
Weight:95-100g/pc.
Meiyou 9A kinky straight wigs are the best choice for the most natural look. You will agree with me once you wear one. The hairline of this wig includes baby hair so that the hairline blends in and doesn't look artificial. 
You will get a full wig with uncut lace closer. You can customize the hairline further to make it natural and well blended. But I prefer a professional to do so if you are not experienced with it yet. 
The wig has a 150% density, which is quite natural for African and African-American women. The length is fixed at 10, 12, and 14 inches. These are all-natural virgin Brazilian hair. You can literally style it as you want as much as you want. 
The hair holds any style for longer than other types of lace wigs. However, this is for a natural look on occasions and takes time and skill to apply.
UNice Hair 10A Kinky Straight U Part Wig Human Hair Wig for Black Women
Click on the Image to >> See on Amazon
Brazilian Remy hair;
16 inches in length;
No tangle and shedding.
UNICE is offering you the best quality hair bundles at the cheapest price. The good thing about this bundle is, that you can customize it as you like and turn it into your favorite type of extension by adding clips or lace, or tapes. 
However, in either way, this hair will suit and blend in with kinky straight hair perfectly. 
The hair arrives on time with a strong chemical smell. The smell goes away as you wash using a mild shampoo. I noticed little to no shedding while washing the hair. 
Surely the hair lasts long if maintained well. It has the darkest brown color and a natural kinky texture on it. For a full head look, only 2 or three bundles are enough. 
Take this hair to a good hairdresser to cut it according to your style and preferred length.
YITI Medium Long Kinky Straight Ponytail Extension (Wine Red)
Click on the Image to >> See on Amazon
Wine red colored,14 inch synthetic ponytail;
Breathable and soft.
For a quick bold look, there is no alternative than a colored hair extension. Longing for kinky straight hair with a bold vive? Tryout this ponytail hairpiece in wide red. Even if your hair is not dyed, you can always wear this for a night out at the nightclub, DJ party or dress up party. Besides, ladies really don't need any excuse or occasion for looking pretty. 
The ponytail is 14 inches long with an ombre effect of wine red-the color that suits black women most. Other than this, there are also other options available at YITI. This same ponytail is available in plain black, black-brown ombre, dark brown, highlighted brown and so on.
The material used in this hairpiece is a good quality synthetic fiber. It really doesn't need much maintenance like a real human hair extension, yet lasts a long time. There is an adjustable drawstring closer to attach this to your own ponytail or top knot.
Nicewig Hair-Italian Yaki Straight Full Lace Frontal
Click on the Image to >> See on Amazon
13×4 full lace frontal for ear to ear attachment;
Free part hair extension.
We all know about Brazilian human hair extensions and how good the quality is, but did you know, Brazil alone is not in this business. There are other countries who are making huge money in the wig business?
This italian lace frontal hair extension is as good as high end brazilian unprocessed hair extensions minus the high price. It is affordable, natural and quality full. The lace used in this has a light brown color to suit any skin type. It is a free part closure that fits ear to ear. You can customize it many ways but don't even think about breaching the knots because it is already lightly breached. Further bleaching will ruin the hair. 
I recommend this extension for ladies who already have kinky straight hair, just want a lift and volume at the front. The closure is quite strong, you can attach additional clips to make it secure on your scalp. 
ADOIFAIR 10A Kinky Straight Hair Yaki Straight Human Hair
Click on the Image to >> See on Amazon
Hair Type: kinky, straight;
Color: kinky straight 3 bundles;
Material: human hair.
There are three bundles of clothes of different lengths so that you can make a personalized hair extension or wig for a full head. The shorter length is for the front part and the longer ones are for the back part. 
This is a free-part lace closure. So, you can use it in countless ways and create limitless hairstyles. 
As these are virgin human hair and totally unprocessed, these wefts are open for dye, cut, and heat style. 
Rarely lace closer extensions are allowed to go through these processes, but these Mongolian hair wefts are one of those few. If you intend to style your kinky straight hair frequently and make the most of it, then these are the ones you should get.
Rodraxe Kinky Straight Remy Virgin Human Hair Kinky Bundles
Click on the Image to >> See on Amazon
Length: 12-26 inch;
Material: 100% Brazilian virgin Remy human hair.
If natural human hair wefts seem out of budget for you, then this synthetic hair is listed here just for you considering how strongly you wish to look beautiful on a budget. 
These wefts are synthetic, hence the price is much less than that of virgin human hair wefts. 
Yet, the look, feel, and texture is as real as human hair. No one can tell the difference unless one strand is burned under a flame. 
However, these are just wefts, there is no lace closure with them. So, you can customize it as you like to make extensions for you. The three bundles are of different lengths. 
So, you don't have to cut the length to look natural. For the most affordable solution for kinky straight hair extensions, Angie is the lifesaver. 
Conclusion
All the extensions we have listed hair smells like hot cake. So, if you already have set your mind on getting one, then don't hurry. You will not regret purchasing kinky hair from these sellers because they offer return and refund options. They also offer customized options. So, to get something really special, you can directly contact them. 
We have skipped the maintenance part of hair extensions as different hair extensions need different types of maintenance and care. All the extensions come with proper instructions on how to take care of the extensions and how to wear them. All I can say is, with proper care, you can make the extension last longer.
You Might Also Like: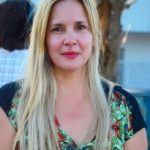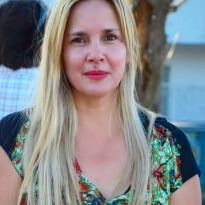 Guys, I am Camila Avery and I love to help my mom to do indoor & outdoor activities. As a lady, I have passed my time on gardening, home improvement, and personal or self-care. I have acquired some degrees in outdoor recreation, beauty, and hair care. It is not easy to work with top-level professional beauty experts. But, I got that opportunity and experimented with different hair extensions, hair colors, and cuts.