Hair style plays a very important role in changing or improving one's look. Many fashionable women love to change their hairstyle with seasons or trends.
But if you have thin or short hair or your hair growth is really slow you won't be able to change your hairstyle frequently.
In this case, hair extensions can help you to do some experiments with your hairstyle.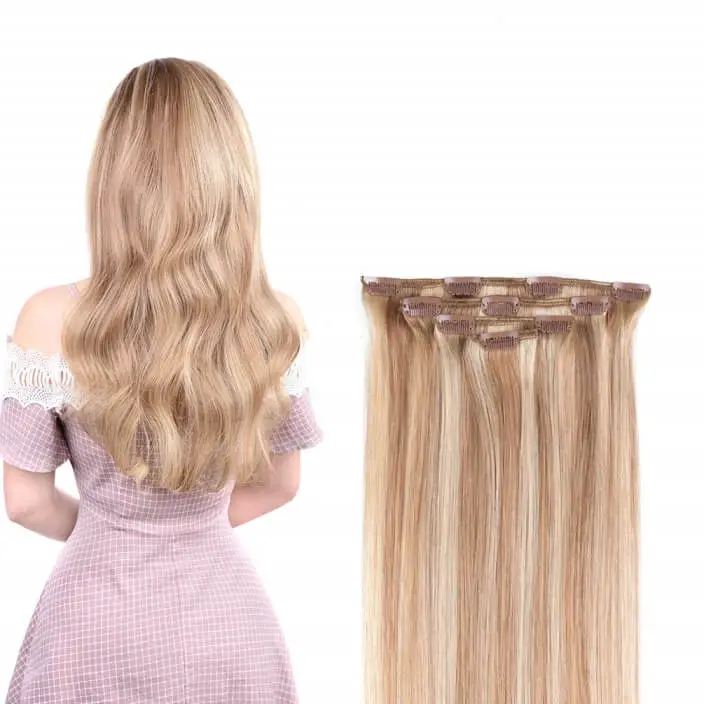 But the thing is if the extension doesn't blend with your natural hair or you face difficulties using it, it is totally pointless to get them.
That's why you need to know details about hair extensions to get the perfect one for you.
Going through online reviews about hair extensions is a great way to get the basic knowledge about them.
And if you're looking for reviews, I think this buying guide can help you to choose the perfect hair extension for you.
We asked some hair stylists about decent clip-in hair extensions! Here you can easily understand what clip-in hair extensions are and how to choose them.
Types of Clip-in Hair Extensions
For buying a hair extension, you need to know about the different types of available hair extensions. This can help you to select the type of clip-in extension. The most available extensions are-
Cuticle Virgin Human Hair
Cuticle virgin hair extension is made with healthy hair collected from donors. Healthy hair means hair that has never been in touch with any chemicals.
This type of hair is natural, virgin, delicate and fragile so you have to handle this gently to keep them intact.
Remy Human Hair
Remy human hair extension is the most popular and reasonable hair extension in the market. Like cuticle virgin, this hair extension is also made with the hair collected from the donor. But in this case, collected hair doesn't need to be virgin, only the cuticles need to be intact and the strands should follow the same way.
European Hair
This type of hair extension is very rare and expensive. To make European hair extensions they process dark cuticle virgin hair to natural blonde color with a unique coloring method.
Regular Human Hair
This type of hair extension is made with hair collected from saloons and temples all over the world. As the extension is made with different types of hair the cuticles are positioned in different directions. So to make them smooth, manufacturers use chemicals. The beauty of these hair extensions doesn't remain long, to be more specific they become dull after a few washes. This is why experts don't recommend this type of hair extension.
Yaki Hair Texture
Yaki hair extension has the characteristics of African- American straight hair. Most of the yaki hair is made with poor-quality hair or even with horse fiber. But for its unique texture, it is recommended by some experts for African- American women.
Read More: 3 Best Oil for Hair Extensions & How to Apply Properly
Things to Consider While Choosing a Clip-in Extension
A hairstyle can change the look and personality of a woman easily. But not everyone is blessed with long and thick natural hair. In this case, hair extensions can help you to get your desired look with a suitable hairstyle.
But you need to take care of a few important things before buying your hair extension as there are lots of varieties with different qualities.
In this article, I'll highlight some most important things that you should look for while buying a hair extension.
Size & Volume
Before buying a hair extension first thing you need to decide is the type of extension and what size you need to add some volume to your natural hair. You can start with a small size and check how it goes with your face and hair.
Hair Type
Another important thing you should consider while buying a hair extension is your hair type. If you have thin or short hair, hair extensions will work great to raise your hair volume. But if you already have thick hair, it may look odd when using a hair extension. And make sure that the extension you're buying blends well with your natural hair.
Ease of Use
The most common problem with hair extensions is it is difficult to put them on or remove them. To avoid this problem, check how easy it is to use and remove it by using it on your hair with a clip at the time of buying.
Price
The price of hair extensions mainly depends on the quality of the hair. You'll find it expensive and cheap as well. But the cheapest extensions will get damaged very quickly. So if you want a long-lasting hair extension that is pretty much similar to your natural hair, try to avoid buying the cheapest one.
Customer Reviews
One of the easiest ways to get an idea about any product before buying is to go through the reviews of other customers. These reviews will help you to narrow down the list and decide which one will be perfect for you. By going through the reviews, you'll also have an idea about original or good-quality hair extensions.
Tips for Using Clip-in Hair Extension
For using a hair extension you can these simple steps-
Always detangle your hair extension before using it, because the tangled extension will make it tough to put on or remove the clips from your natural hair.
Before putting your extension on, separate your hair into small sections. It will help to have an even finish and also look natural.
To get a more natural look, tease your extension a little with the comb.
Put on the larger size of extension from the bottom and go thinner towards the front of the head. It will help you to get a voluminous look.
If needed, you can cut your hair extension to have your desired length.
To keep your hair extension safe from dirt and detangled, store them in a soft and breathable bag.
Read More: 13 Best Tape-in Hair Extensions for Your Great Style
How to Wash Clip in Hair Extension
You may need to wash your hair extensions as they come in touch with dirt and dust. But remember- 'the less you wash them, the longer they'll last.' So wash your hair extension when it really needs to be washed. And to wash it properly you can follow these steps-
Brush Your Extension
Before getting your extension wet, the first and most important thing is to brush it properly (here is a perfect brush list). This will minimize the risk of tangling the extension during and after washing them out.
Prepare Your Sink
Before putting your hair extension into the sink make it squeaky clean then fill it with lukewarm water. Now pour a small handful of shampoo in water and dip your hair extension completely. Always use sulfate and alcohol-free products for your hair and for colored hair get those products that are made for colored hair to preserve the color.
Shampoo Each Weft
To wash your hair extension properly (you need perfect shampoo) separate it into small and manageable parts. Then hold them at the top and dunk them into the water, gently cleaning them with your fingers. When you've finished with one part, put them aside on the towel and repeat the process with the remaining parts.
Condition Your Extension
Now time to condition your hair extension to keep it moisturized, soft, and nourished. For conditioning, it would be better to follow the instructions of the manufacturer and after conditioning, rinse the extension properly.
Let the Extension Dry
Now time to dry up the extension. For this first, make sure to wring off the excess water with a dry towel. Then let it dry in the air, it will extend the lifespan of your hair extension.
Comb Each Weft
Finally, comb the dry extension gently to get rid of any remaining tangles. Use a comb with a wide tooth and brush it from bottom to top.
And voila!
Your hair extension is now ready to reuse for your special day.
Quick Solutions
Which Is the Best Tape-in or Clip-in Extension?
Least Damaging: Tape-in extensions are the smallest amount damaging on the market. They're very lightweight and don't pull on your hair as other extensions do – they grow out together with your hair and don't tug or pull. Clip-in extensions are cumbersome and can cause bald spots if you wear them a day.
Can You Wear a Clip in Your Hair Extensions Every Day?
While clip-in hair extensions are often worn daily, they ought to only be worn once you want to reinforce the length and thickness of your hair. … Many ladies wear clip-in hair extensions every day to realize longer, fuller hair in only a couple of minutes reception with zero damage to their natural hair.
25 Latest Clip-in Hair Extensions-
1. Winsky- 14″ Silky Straight Clip-in Hair Extensions
For the most natural-looking extension on a budget, Winsky is the top choice. These are clip-in extensions made from virgin hair. For your convenience of decisions, they have brought a wide range of shades to choose from. The customer service is also friendly to guide you to get the closest match for your requirements.
This set is 14 inches long with straight blond hair and one pack consists of 4 Pieces Wefts of varied width with 10 clips attached. I recommend purchasing 3 to 4 sets together to cover your entire head. If you have a smaller head, then the extra extensions will give you added volume to style your hair for special events.
The good thing about Winsky extensions is these blends perfectly into your own hair. Even if you have shoulder-length hair, it matches perfectly giving your hair a good length, volume, and natural look.
Pro Tips
The Tips of these extensions are thinner than the roots. I don't consider this as a minus because the thinner end gives you a neutral and natural feel. The matter is, you have to be a little careful while styling these extensions. Don't apply too much heat at the end of your extensions and these beauties will last for over a year. 
---
2. Ugeat -18 inch Brown Clip Hair Extensions
If you are a beginner at using hair extensions online, then purchasing from UGEAT is a safe option for you. Because, apart from the quality, this brand offers an easy return policy for its clients if the supplied extensions are not the desired color or quality.
As per the manufacturer, these extensions are made with virgin human hair. So that these can withstand a lot of torture of your hair styling.  This pack involves a straight clip in extensions of 7 pieces. You will get 1 pc 8″ wide weft 4 clips attached, 2 pcs 6″ wide weft 3 clips attached, 2 pcs 4″ wide weft 2 clips attached and 2 pcs 2″ wide weft 1 clip attached in one pack. For a voluminous look, one pack is enough but for a full head of hair, you will need two packs of this brand. The extensions are uniformly thick from top to bottom. So, you can even try a new hairstyle to match these extensions to your natural hair.
Pro Tips
Please note that coloring and heating of these extensions are highly prohibited to enjoy their charm for a long period. This pack is most suitable for regular use. If you are looking for extensions for a special event, then I suggest you look for other brands that allow for their hair extensions.
As heating and coloring are not recommended for this pack, these hair extensions require less maintenance than other brands and are usable for longer. Just wash these extensions with mild soapy water and apply conditioner.
---
3. Lovrio-12'' Clip-in Hair Extensions for Black Women
Only a few women are lucky to have black afro hair. Because such hair does not need to be styled on a daily basis and doesn't cause problems while matching the color of the extensions. LOVRIO has brought their series of afro hair that is guaranteed to match any hair type despite the texture and color.
This pack consists of 7 pieces of 12 inches long afro hair. These extensions are made from the virgin hair of Brazilian women. The locks are thick, dry, and shrink a lot after washing but leave little shedding that is almost negligible. How much the pack will satisfy your needs is a crucial question. Some are satisfied with just one pack of extensions as the locks are highly voluminous; some prefer two packs for a more puffed-up look.
Pro Tips
If your own hair is very short, then 12 inches of afro hair may suit you nicely; however, I recommend that you order the longest ones for being on the safe side. Again, these locks are very dry and some may find it does not match their hair texture. It is absolutely normal as afro hair varies in texture from person to person and depending on the duration. 
The positive side is, moisturizing the extensions properly will help a lot to match them with your hair type. If it's already as dry as the hair extensions, then it does not need any manipulations. If it is not, then apply some deep conditioner on wet extensions and some live conditioner on dry ones. This way, it will shrink less and loosen up the curls.
I have found reviews claiming that the color is not as black as it should be. The solution is simple, dye it!
---
4. Amazing Beauty-8A 14 Inch Clip in Hair Extensions
These are the bouncy and springy versions of afro hair. Women love afro hair for its voluminous and fun look; different women prefer different textures for them. To satisfy the needs of springy afros, this hair extension from Amazing Beauty is a considerable choice.
These 3C and 4A hairs come with uniform thickness, shine, and texture from root to Tip. When stretched, it measures 14 inches, so be sure before ordering. One pack is for added volume and two packs are for added length to your entire head. You are allowed to color and style these extensions as you prefer. In my opinion, the shine of this extension is not natural; either it is a high-quality factory-made hair to resemble human hair or it is highly processed.
Do not hesitate to order from amazing beauty because these extensions are really excellent quality just like high-end extensions and are long-lasting. Besides, they offer an easy refund if you simply don't like the way it is.
Pro Tips
As I said, the shine is somewhat unnatural on these extensions, you have to work a bit to hide the roots of these locks to match it with your natural hair. To maintain the springy texture, put a little bit of conditioner or coconut oil occasionally. This little maintenance will make these extensions cover a year. Just remember to take these off before sleep. 
These extensions are allowed to color and heat for styling but I don't prefer using a flat iron on these beautiful curls. Those curls are the reasons to buy these in the first place.
---
5. Doren Deep Curly Clip in Hair Extensions for Black Women
This pack includes 8 pieces of tangle-free, shedding-free soft hair extensions for the kinky hairstyle. The waves are water wave type and it blends almost every kind of hair effortlessly. These extensions are good for a lot of experimenting and manipulating. You can highlight it, make it kinky straight, and so on.
These hair extensions are not unusually thick and do not have a uniform thickness from the root to the Tips. To make these look natural and blend well, these extensions are made a little thin and the locks have thinner tips. I recommend buying 2 packs to stay on the safe side so that you can use 1 pack to volumize your natural hair and use another pack to make a full hairstyle.
The manufacturer offers an unconditional refund for their product, so these extensions are a safe buy for newbies.
Pro Tips
Most of the complaints I got from online hair extension customers are receiving hair extensions that are shorter than they expected. So, it is more convenient to order longer extensions so that you can cut them short to match your hair or to create a new hairstyle. 
These hair extensions are suitable for lazy girls like me, you care less for their own hair as well as extensions. These extensions from full shine are soft and tangle free; so, you will have to spend less time maintaining the luster of these locks.
---
6. OneDor-20″ Clip-in Hair Extensions
What's the point of bearing the hassle of clip-in extensions when you can wear an artificial ponytail to enhance your look?…this is the main reason ladies spend over ponytail hair extensions. This extension from ONEDOR is one of the most popular for its cheap price and realistic look. It's synthetic, so you don't need any styling for it; this extension holds its luster and curls for a long time.
There is a law clip inside of the ponytail to secure it in place and make it seamless. It is 20 inches long without stretching, which is enough to give a hip-length ponytail. Besides, the color choices are also nice and come with slight highlights so that the ponytails blend easily with the natural shades of your hair.
Pro Tips
The thickness and curls of this extension will surely make you fall in love at first sight. The ease of putting it on and taking it off is also another reason for its popularity. If you have fine or sparse hair, I would suggest backcombing your hair at the front or making a pouf to make the ponytail more realistic. Besides, it will make you more gorgeous. 
You can wash this extension occasionally with warm water and shampoo. But be sure to let it drip and dry in a cold, dry place out of sunlight.
Read more: best human hair ponytail extension selected by experts
---
7. She beauty-18 inch Balayage Ombre Clip in Hair Extensions
The specialty of the 'ombre' range of SHE BEAUTY hair extensions is, all of the extensions come with highlights to give that ombre effect. The positive side is you need to find the closest match for your hair color, not the exact one. The highlight of these extensions will give you a glamorous look if you don't have any right now.
The extensions are 18-inch-long human hair, with a soft and silky texture. You can wash and style these extensions as you do your own hair. The thickness is uniform from the top to the bottom of the wefts. It is very easy to put on and take off.
Pro Tips
For the ombre effect, these extensions blend well with natural hair. Make sure to get a haircut with these extensions on to make it flawless for you, especially if you are planning to wear these on a regular basis. For thickness, one pack is enough but if you want to add length to your short hair, you will need 2 to 3 packs to cover the entire head.
These hair extensions come with clear and detailed instructions so that you can wear this by yourself even if you are new to them.
---
8. RUWISS Clip-in Hair Extensions Real Human Hair
These are some of the most natural-looking synthetic hair extensions on our list that are available at an affordable price. Unlike other brands, these packs come with 4 wefts instead of 8 pieces. Hair extensions of 14, 16, 18, 20, 22, and 24'-inch are available in different styles and colors.
The bonus advantage with RUWISS hair extensions is, you can restyle these extensions! These hair extensions can bear temperatures between 150 – 180 degrees. So, you can style and restyle with one hair extension; no need to invest in different types to achieve a different look.
These extensions are very thick; for volume, a half-pack will do, but for a full-head hairstyle one pack should be enough depending on the head and hair size.
Pro Tips
We all know, synthetic extensions tangle easily compared to natural ones. But this will not happen with these hair extensions. Yet, to make these extensions more manageable, remember to brush these at least once after wearing them, if you are wearing them for a long time. Brush after taking off these extensions to store them for your next use and your extensions will be perfectly fine. 
Synthetic hair is usually shinier than human hair. To reduce the shine, apply some talcum powder or matt spray to make it more natural-looking.
---
9. Sassina Remy Brazilian Human Hair Clip-in Extensions
For super-soft, perfectly curled kinky afro hair extensions, SASSINA Brazilian Remy hair extensions are unbeatable. This extension from Sassina comes with an ombre shade of black and dark brown. The roots of the wefts are black, to match your hair roots. For adding definition to your hair with the volume and color of hair extensions, these human hair extensions are unbeatable.
These hair extensions are not only real human hair but unprocessed also. So, you can color, style, bleach, or wash as you want. The hair used for the wefts is hydrated, not dry at all; so, a mild hydrating shampoo is preferred to wash these hair extensions. The wefts of these extensions are very thick, one pack is enough to cover a full head. Some prefer two packs to create a bold look as well.
Be cautious before ordering these extensions. Because the length is measured at a stretched state. It is safer to order longer hair extensions than your preference so that you can have them cut short as you like. Sassina also offers a return option. For that, make sure you don't harm the product by any means.
Pro Tips
The color of this item is exclusively tinted in an ombre shade. It is allowed to dye but I prefer otherwise. There are many brands available that offer you single-shade hair extensions, so if you want to dye it then what's the point of buying it in the first place? Right? Instead, the beautiful ombre color looks vibrant and makes you stand out from the crowd.
The maintenance is easier than other low-budget hair extensions. But like any other hair extensions, you are not recommended to sleep with these extensions on.
---
10. ABH AMAZING BEAUTY HAIR- Black Clip-in Hair Extensions for African American
Straight hair is the quickest, best and safest hairstyle for school, college, and office. If you already have straight hair or have recently done rebounding, then these hair extensions from AMAZING BEAUTY will perfectly complement your natural hair and at the same time, reduce your hassle to get ready every morning. For some, it is a great way to save natural hair from using styling products and heating.
This pack includes 7 pieces of relaxed American-African straight hair of 14 inches. The wefts are silky, and smooth and come with minimal shedding. These are not synthetic hair, so, other than wearing these on a daily basis, you can style them as you want for special occasions. This way, investing in these hair extensions will save you from purchasing different hair extensions of different styles.
AMAZING BEAUTY offers a refund and a return policy for their customers. These extensions are of 1b color. If it does not match your expectations, you can ask for a replacement refund till the product and packaging are damaged.
Pro Tips
These extensions are proven to be seamless and once put on, stay intact for days. For women with fine hair, I recommend creating a little volume to the top and front parts of the head to make the volume of these extensions more believable. 
Women with naturally straight hair don't need to do anything to these extensions or to their hair to wear these wefts. If you have your hair straightened, then you will need to straighten these extensions. Only one slide of your straightener is enough to match these extensions to straightened hair.
---
11. OneDor Colored Party Highlights Clip-in Hair Extensions
These party highlights are to rescue your hair from unhealthy chemicals of hair colors you use on your own or from the salon. One pack has 12 vibrant-colored synthetic straight extensions on 23 inches. These will best suit straight hair but can be curled, washed, and permed if you use a temperature up to 300 degrees.
Now all your problems of getting ready for a DJ party or a Halloween id are solved. You can be the center of attention at any party or get-together with one or two of these hair extensions. All the 12 wefts have one snap comb clip on each and have thick locks with vibrant colors to get noticed from miles apart.
These extensions look and feel natural. The attached clips are seamless as well. A little teasing on the roots before attaching the clips will help this to get a good hold and prevent sliding. Placing these extensions one or two inches down from your natural hair root will effectively hide the clips of the attachments.
Pro Tips
We all know how damaging hair colors are available in the market irrespective of the expenses. These hair extensions will save you bucks in terms of hair coloring whether it is permanent or temporary. You can create fun or funky look in minutes and can experiment with your hair with different colors in endless ways. 
To those who wish to use these extensions on a regular basis, my advice will be, at first attach the extension where you want to place it to your hair and then cut it according to your own hair's length. Use super sharp scissors for this purpose if you don't want to ruin the tips of the extensions.
---
12. OneDor 20″ Curly Full Head Clip-in Hair Extensions
For a synthetic hair extension of human hair quality, OneDor is a preferable manufacturer. They are a desperate and committed supplier for their customers. The advantage of ordering from OneDor is, you can ask for a refund within 30 days of receiving the product. The time is ample to test a hair extension that fits you well, isn't it?  These are the reasons I recommend ordering from them especially if you are trying out a hair extension for the first time online all by yourself.
Why wear synthetic hair? Well, the first reason is, it requires less maintenance and causes no shedding. Besides, The good ones are better than the human hair extensions. You can use a curling iron on these extensions but be careful about the temperature.
These extensions are 2o inches long and available in three natural shades. There is one hairpiece with 5 clips. This hairpiece is meant for adding volume to your natural hair.
Pro Tips
These extensions are more of an economic choice for someone who is wearing extensions for a long time. But for beginners, the matte finish of this synthetic extension is a plus point to order these. For initiating a hair extension for the first time, one weft at a time will be better to get used to it. You can do any hairstyle with these on and add volume to achieve one. 
---
13. DevaLook Hair Extensions – 20 Inches Wavy Clip-in Hair Extensions
There is no friend to save you from a bad hair day or a peculiar haircut other than a budget hair extension. These wavy ombre extensions are one of the cheapest synthetic hair extensions available online. As our aim is to bring the most affordable quality products within your reach; so, these hair extensions are not of cheap quality because of their low price. Despite being synthetic, the ombre dye on these extensions blends in very well.
There is only one weft of 22 inches long with 5 clips attached. For adding length to your hair, you will need 2 or 3 packs or 4 for a full-head voluminous wavy hair.
These extensions are not heat resistant, meaning you can't apply heat to curl or straighten it. You are not allowed to dye it either. Don't get negative for so many obligations because these extensions are covered under the return policy. You will possibly replace or return these if the color does not match your desire; you must keep these extensions intact to claim a return.
Pro Tips
These hair extensions will work wonders on women who have dark brown hair. Because these extensions have chocolate brown to dark brown ombre dyed. After receiving the hair, the first thing you should do is, get a haircut to match it to your hair. This way, you can wear it on a daily basis without damaging your own hair. Getting ready for the office class will never be quick.
As it is a synthetic hair extension, it may seem a bit too shiny if you have rough-textured hair. The shine reduces after one wash. Besides, you can use powder to lessen the shine and match it to your hair texture.
Read more: Top halo hair extensions review and choosing guide
---
14. SWACC – Short Messy Curly Dish Hair Bun Clip-in Hair Extensions
All the fancy and natural hairpieces may seem useless to anyone who is looking for a perfect hairdo for an evening party or wedding without hitting the salon. This messy curly hair bun scrunchy can save you time and money from visiting an expensive hairdresser for a special occasion. It only takes 2 minutes to wear by yourself but will make you look gorgeous compared to ladies who probably do their makeup and hair by professionals.
To match your hair color, there are many color options available. This scrunchie has an elastic band and a pair of comb clips underneath. This is made of synthetic hair, so you have to be careful to keep it safe from heat, dust, and water.
Pro Tips
This scrunchie is a modern kind of hairpiece that will let you experiment with your look. You can give it to your mother as a present so that she can make a traditional-style bun for an event. Moreover, you can wear it by yourself to make a trendy red carpet look. It is stretchable; all you have to do to achieve a celebrity look is, place one comb on one side of your hair, stretch it across the back of your head and place the other comb on the other side of your hair. To keep it secure in place, don't forget to pin it down with bobby pins. 
To be more creative, you can add artificial flowers or rhinestone clips at the side of this bun to look more feminine especially if you are attending a wedding as a bride or bridesmaid.
---
15. luxnovolex Clip-in Hair Extensions
For those who are looking for a better solution than clip-in hair extensions, we have listed the top-quality lace front hair extensions for you. As clip-in extensions can't solve problems of sparse hair, bald spots at the front, balding from extreme hair loss caused by chemotherapy, and many more. This pack involves 4 bundles of 7a grade Brazilian hair in 1b color. The weft is mid-parted and comes with 1 lace closure.
All the extensions in this pack are 10 to 12 inches. The requirement of the number of packs depends on the customer entirely. For filling up the gaps at the front of your head, one pack is enough. For achieving a new haircut for a bald head, one may need 2 to 3 packs. The hairs of these extensions are heavy, tangled, and shedding-free. These are very soft to the touch and do not have any split ends at the Tips.
Pro Tips
If you have a preselected haircut in your mind and buy these extensions to achieve that look, then you probably need two or three different lengths of wefts. For example, to achieve a 'long bob' you will need really long hair even if the cut is short at the back. so, I suggest showing the photo to your hairdresser and knowing how long the extensions need to be that cut.
Lace front hair extensions are usually expensive compared to the clip-in types. However, the types and purposes of these two extensions are different, as are their longevity and ease of use. You must consider the cost of your salon after purchasing the lace front type to put it on. For a hair extension that stays put for a quarter of a year, maybe investing a little is worth it.
---
16. Molefi-Loose Wave Spiral Curl Clip-in Hair Extensions
A spiral wave is an eternal style that goes with every woman irrespective of the origin profession. So as a short bob hairstyle, because it is short hence very easy to maintain. Molefi is one of the most dedicated manufacturers of hair products that never lets you down. These human hair spiral waves are cut right out of one person and then weaved in the machine tightly to prevent shedding.
These are 8a grade hair with 8 inches in length. This length will make a short bob easily, but for a longer or fuller style, you may need multiple packs with varying lengths. The advantages of MOLEFI extensions are, whether it is black or blonde, you can dye it with any color. Another manufacturer doesn't recommend dying dark-colored extensions into lighter tones. So, with these extensions, there is a lot to experiment with!
You can change your extensions even after ordering if you feel it doesn't suit you well. For this, you have to pay the return fee. On the other hand, if the provider has shipped the wrong product, then they will be paying for the return. Other than this, the delivery is fast too.
Pro Tips
The spiral wave is an evergreen hairstyle for all women and is popular for its voluminous look. These hair extensions will give you a wet look for their shine and weight with their wave. You can straighten it as well, but I will advise the opposite to lengthen its life. With proper care and minimal styling, virgin hair extensions can last up to 1 year easily. 
---
17. BEST LEE – 14″ Synthetic Clip-in Hair Extensions
This is a mini wig for only the front part of your hair. For thin and fine front hair women, this one is an easy solution to get ready every morning or in the evening for an outing. This wig not only saves your time for hair styling but also saves your fine hair from more damage.
This little girl has 14 inches of long synthetic hair with 4.3 inches of long bangs at the front. There are three clips underneath the cap, which is enough to keep the wig in place for a long time.
You are allowed to wash it but you can't stain and heat it up for any styling. The color of this wig is a mix of 2 shades of brown, but there are other shades available to match different hair colors.
Pro Tips
Don't underestimate this wig as it is just for an open hairstyle. Instead, you can do different styles with it as half up, braid, ponytail, or bun; the list is endless. This mono wig takes less time to put on compared to the clip-in or lace front hair extensions. The price is also less and it does not need to be cut if you have long hair. So, it saves you from salon costs in the long run. 
Besides, you will feel less suffocated than wearing a full wig or any other kind of extension. It also blends in with natural hair seamlessly.
---
18. Amella Hair- Human Clip-in Hair Extensions
One pack of AMELIA HAIR consists of three bundles of different lengths of hair extensions. This item exclusively has 14, 16, and 18 inches of afro hair so you don't have to purchase different lengths separately. You may need to buy 2 packs to cover your entire hair, but for added volume, only one pack is enough.
The hair is 8A grade and virgin, unprocessed hair. You are allowed to cut and style the extensions as you want but for dying the extensions, you must go to a hairstylist so that these precious extensions do not get damaged.
The texture of the hair is shiny, healthy, and soft to the touch. The bouncy and voluminous curl will give you a glamorous look.
Pro Tips
As these extensions are a bit expensive compared to other hair extensions we have reviewed, a little bit more care is recommended for these extensions. Wash and condition the extensions and hand them to dry. I don't style and dye the hair extensions, these will last up to a year.
---
Read More: The Best Pandora Pendant – Top 15 Collections
19. REECHO 20″ Clips in on Synthetic Clip-in Hair Extensions
REECHO is not a very popular brand over amazon for hair extensions. Despite that, we decided to put this on our list because of its ease to put it on. Before going into the details about this hair extension, let's put some light on actually how easy it is to wear.
It is like a lace front hair extension, but instead of lace, there is a fishnet thread attached to the root of the extension. All you have to do is, put on this thread as a headband so that the extension falls off the back of your hand across your shoulder. Now to cover the extensions, collect the hair above it and slide those on the extension so it is covered by your own hair perfectly.
This is a human hair extension and one pack has one piece of wavy extension of 20 inches. This extension is available in different shades so you can match yours easily. Apart from regular natural hair colors, vibrant and striking colors are also available. Please note that there is no refund or return policy offered by the manufacturer or the supplier. Adjusting the fishing line thread is also very convenient.
Pro Tips
You must agree with me that putting on clip-in or lace front extensions is not so easy. Besides, there is always the risk of getting a pack of extensions that does not meet your requirement especially if those are bought online. These problems will not happen with REECHO extensions.
Because in this case, the extensions will be falling behind your own hair. So, they will add volume to your hair so that you can achieve any hairdo. There is less possibility that this extension will reveal your secret even if it is slightly visible. 
The best thing I like about these extensions is, you can make any trendy hairdo with them. Whether a chignon or a braided donut bun, anything will be done with this that was not previously possible with clip-in hair extensions
---
20. She beauty- 14-inch Silky Straight Clip-in Hair Extensions
Ombre hair extensions are going to be the most popular trend for a couple of years because of their beauty and fashion. Keeping that in mind, popular brands like SHE BEAUTY have brought ombre series of hair extensions. Particularly this extension of our list does not only have an ombre color of blond, but also a beautiful highlight to add body and definition.
This pack has 14 inches of clip-in extensions of human hair. There are 7 pieces of extensions to add thickness to your hair. Considering the amount of hair in the extension, you will need 2 packs at least for a full hairstyle.
The price is budget-friendly for human hair. You can do everything to this extension as you do to your own hair but sleeping with this on.
Pro Tips
Adding a light amount of highlight may cause some damage and hair fall, but the beauty it gives to your hair is totally worth it. Now you have the option to spare your hair from such damage by wearing an already highlighted extension. Doesn't it sound great? You can achieve your dream haircut which you have been planning for months. Now no need to wait for your hair to grow. You can have that cut right now with these extensions and surprise everyone.
---
21. Ombre 8 Inch Human Clip-in Hair Extensions
Only one pack of this short wavy bob hair extension will cover the entire head giving you a nice volume. As you don't need length from these extensions, you will not need two packs. This series has extensions that come in two shades, darker at the root and lighter at the end. All other combinations are sold out, only black to dark brown shade is available in stock, so hurry to order before it gets stuck out.
There are 8 pieces of clip-in extensions of 8 inches in length. It is wavy but is entirely made of human hair, so you can use curlers and straighteners to create a new look. These extensions don't smell but can make a little bit of shedding as a normal hair doer.
As you won't need more than one pack, the price is reasonable and cheap for human hair extensions. The supplier offers a return policy for up to 15 days.
Pro Tips
The extensions come with a beautiful wave to add volume to your hair. If you straighten it, you may need more than one pack to add volume. To preserve the curls, don't brush the extensions with a comb, simply brush with your fingers. 
The quality of the hair is very good. As the length is short, it doesn't tangle very often. Do wash these extensions less often as frequent washing may cause unnecessary shedding.
---
22. BEEOS Lace Front Short Bobs Clip-in Hair Extensions
Don't want the hassle of installing clip-in extensions? Bring home a lace front wig. It is an easier solution and much more long-lasting. The wig we are talking about is from BEEOS and received good compliments from their customers.
The wig comes in three different lengths: those are 10'', 12'', and 14''. Hair is human hair and has a natural black color. The lace underneath has a light brown shade to match any skin tone. Putting it on is very easy because it is glue-less. There are clips and straps under the lace to keep this wig in place and to adjust it to your head size.
The price is a bit higher than the hair extensions we have reviewed, but the 130% density of this wig is close to two or three packs of extensions. So, the price is reasonable for me.
Pro Tips
This wig will give you the freedom to put on and take off anytime you want. It is glue-less, so it won't damage your skin or hair. The wave is a natural beach wave type and the lace is seamless. It is impossible to notice that you are wearing a wig. 
You can style it to your taste but don't use a hair dryer to dry it. The hair is soft and healthy, and tangles less often. The plus is, there will be no shedding even after vigorous brushing. The customer service is very caring and dedicated to satisfying your needs.
---
Read More: 26 Most Popular Pandora Charm Collections
23. Susanki-Clip-in Hair Extensions
Women look for different types of extensions to serve different purposes and we intend to cover all those possible needs by reviewing different kinds of hair pieces. If you want to cover your gray roots/ reduce the high hairline/want to add volume to your fine front hair or just want to get over a bad hair day, you don't need to spend bucks on clip-in extensions or wigs that also take time to put on. Simply invest in this hairpiece that is enough to cover the flaws of your crown hair and maximizes the beauty of your natural hair.
These top pieces are available in different lengths ranging from 6 to 20 inches, which is enough to fit any hairstyle from a short bob to a long layered cut. The base of the extension has two clips to attach to your front hair easily. The thick silk resembles the scalp of our head, so this artificial piece looks natural. The size of the base also varies to fit most scalp sizes, you need to choose yours carefully. The hair is 100% human hair and can be curled or straightened to match your own style.
Pro Tips
This top piece will look perfectly natural once it blends in perfectly. To make sure that, wear it on clean hair. A washed top piece on greasy hair is easy to point out. You can style, dye, and curl this piece as you like. 
I prefer getting a haircut with this on if you have a layered cut or long bob cut so that this piece matches your cut properly.
---
24. REECHO Natura Synthetic Clip-in Hair Extensions
This crown-top hairpiece has a built-in thin fringe with it. This one is for young ladies who want an instant bang without cutting a single hair. Bangs look great on certain women as it enhances the eyes more beautifully. Besides, it makes anyone look younger than their real age. But we have to sacrifice some volume to get a bang, which is heartbreaking for women with fine and thin hair.
This hair topper will give the desired pretty look to your face with added volume. The hair used for this is synthetic; so no smell or split end will bother you and no chance of shedding. But you can't manipulate the hair as that can ruin the texture of this hairpiece.
There are three lips attached to a breathable base underneath the hair extension. You can wear it day long without slipping it off from your hair. The price is lower than getting the desired bangs cut from a renowned saloon.
Pro Tips
If bangs don't suit you, still you can order this for yourself. You can wear the bangs as fringe or keep them sideways with pretty clips. To cover gray and sparse hair and to hide your age, this hairpiece is convenient. Besides, on bad hair days, this will perfectly hide your dull hair and let you concentrate to be productive throughout the day.
---
25. QTHAIR-10″ Brazilian Straight Clip-in Hair Extensions
The pack involves hair extensions as good as it looks good in photos. Hair length ranges from 8 to 22 inches and is available in different natural shades. For longer hair, you will need 4 bundles for a full head, and for short hair, only 2 to 3 bundles will be enough. You can customize your order as per your preference. There is a free part, middle part, and three-part lace extensions available, you have to order based on your hair type and the look you want to achieve.
These are lace front extensions and can be worn for months without any problem. You can wash, dye and style it, but never sleep with wet hair extensions on if you don't intend to ruin its lifetime.
These extensions are a bit pricey but the quality is really worth it. Besides, the look, feel and natural healthy texture will make you feel good about yourself. The supplier offers a refund service for its clients; so, the ordering is risk-free as well.
Pro Tips
You don't have to have hair problems to wear hair extensions. These hair extensions from QT HAIR can withstand brutal hair styling for months. So, your own hair will be less damaged from styling. 
For a full hair look, it is recommended to order different lengths for different parts of your head. For only the front part, only one or two extensions are enough.
---
Conclusion
So are you confident to get a new hair extension to get a new improved look?
Hope you sure are!
Because these are the most important things you should know for buying or maintaining the best clip-in hair extension.
And choosing the right one is not so tough once you've understood your hair type, then you only need to find out the appropriate hair extension for you.
If you're able to get the best quality extension it will last for a long time with proper care and maintenance, for which I've also mentioned some tips.
You can go through the list I've provided and get your one.
You Might Also Like: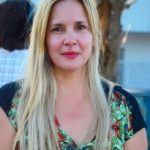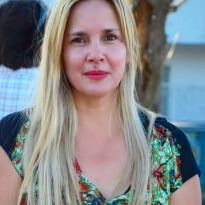 Guys, I am Camila Avery and I love to help my mom to do indoor & outdoor activities. As a lady, I have passed my time on gardening, home improvement, and personal or self-care. I have acquired some degrees in outdoor recreation, beauty, and hair care. It is not easy to work with top-level professional beauty experts. But, I got that opportunity and experimented with different hair extensions, hair colors, and cuts.