Are you looking for a solution to achieve a glamorous look without spending time and money on tape-in and clip-in extensions? We understand the problems regarding those extensions. Those are clipped or taped on natural hair which is uncomfortable and damaging. 
To save you from that discomfort, a new kind of extension is launched in the market. It is called Halo Hair Extension. It is a single hairpiece that stays at the base of your skull and stays hidden under natural hair, giving it added length and volume. It is cheap and takes a minute to wear and a second to remove without any professional help.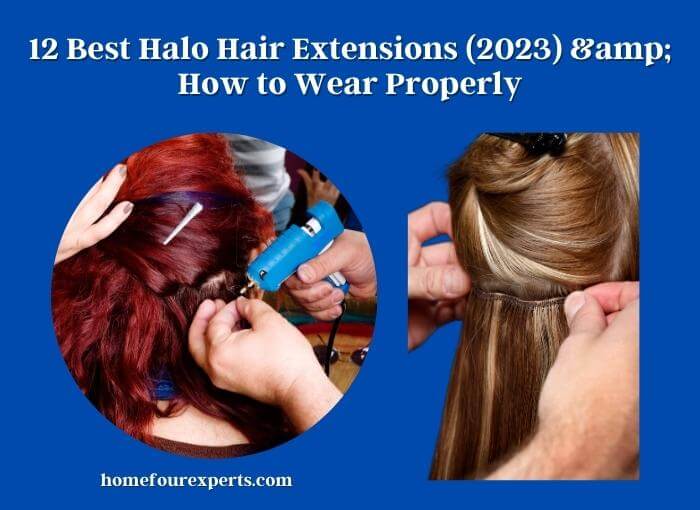 We have reviewed 12 different styles and colors of this miraculous invention in this list. Maintenance tips and buying guides will surely convince you to pick one from this list for you and try it for the first time.
The Halo Hair Extension comes with an adjustable and durable elastic band to help the Halo fit your crown. Find out here how to wear, and how protect hair extensions.
Top 12 Halo Hair Extensions Reviews
1. Youngsee Chestnut Brown Remy Hidden Halo Hair Extensions
Color-chestnut brown;
12 inch, 80g per set;
Perfectly add volume and length;
Removable clips;
Customization can be made.
I considered it in the first place because ordering from this brand makes things easier. They ship the product really quickly as well. The first thing you need to do is to measure the circumference of your crown and take a picture of your hair under natural light. Send this info to customer service. Let them decide which color you will fit best and if any modification is needed to the width of the weft.
This will be useful in the long run as you won't have to adjust it to your size. Often girls have problems adjusting to their size. It can be problematic if you have to wear it every single day.
These wefts are made of human hair, like other extensions we have listed below. So, there would be no hassle cleaning and styling this extension. Choose a sulfate-free and alkaline-free shampoo in this regard.
---
2. Sunny Hair Mixed Bleach Blonde Halo Hair Extensions
Color-a mix of ash-blonde and bleach blonde;
16-inch straight hair, 80g per set;
Removable clips;
100% real halo human hair;
Custom service and color matching.
Sunny hair provides budget-friendly options for hair extensions of every kind. The texture, feel and usability of this extension is as good as highly expensive extensions. However, please note, they don't return or refund if the extension is not matched your color. Those services will be applicable when the hair arrives damaged. So, feel free to take their customization and color-matching service. 
The advantage of choosing a mixed shade of two different blondes is, it will blend in better whether your hair is a bit darker or lighter shade. If that doesn't convince you, the dyeing option is also open so that you can tint the extension to a darker shade to match your hair tone.
---
3. VeSunny Secret Wire Halo Human Hair Extensions
Size -4, brown fading to #10 mixed #16 blonde;
12 inch, 80g per set;
Color, length and weight can be customized;
Pre-order service is available.
This highlighted extension will go best with brown hair, caramel blonde, and a highlight of both. In fact, if you don't have a highlight already, you can experiment using this extension and assume how you will look when you get highlights. If you don't like the outcome, you can always color this weft in dark brown to match your hair color.
The best thing about ordering from Vesunny is, you will get an endless choice and order any length, color, highlight, and even thickness of wefts. Moreover, if you are confused about color matching, you are always welcome to contact customer service, send your photo, and let them decide the true math for you.
In 12-inch length, 80-gram weft is good for natural volume and length. If your hair is super fine then you can wear two wefts simultaneously but don't forget the added weight. The single weft is light and seamless. These extensions are adjustable and have clips attached to make a more secure fit. You can easily wash, dye and style it as you like. So, don't waste your time on other options if you are too busy to choose and order among countless hair extension options. Simply contact Vesunny, they are there for you to make you one that is meant for you.
---
4. SARLA Short Wavy Brown Synthetic Halo Hair Extension
Color- dark brown, synthetic hair;
14-inch wavy hair;
Highly heat resistant.
This is a synthetic halo hair in this list, but no one can tell these locks are synthetic in terms of texture, color, and styling. In fact, as this weft is synthetic, it requires minimal maintenance. The added benefit is, you can use the heating tools to straighten or curl the locks up to 180-degree Celcius. We don't apply that high temperature to avoid damage. 
The hair is soft, silky, shiny, and slightly wavy. If your hair is not a pin-straight then probably this weft will blend effortlessly, without applying styling techniques. This is basically a dark brown shade, but don't worry about matching the color truly to your own hair. If the hair you get is lighter than your hair, then it will look like a highlight. On the other hand, if the extension seems darker than your hair shade then that will create an ombre effect. If you are still not happy with the color you get, you can always contact the seller to exchange or return it, but coloring this synthetic hair extension is not an option.
---
5. SY Jet Black Wavy Synthetic Halo Hair Extensions
Color- 1, Jet Black synthetic hair;
20-inch wavy hair, 100 gm;
It's lighter and more comfortable and really easy to apply;
Highly heat resistant up to 180-degree celsius.
You will forget that you are actually wearing an extension when you put this synthetic hairpiece on. It is synthetic, hence heat resistant, and lasts way too long compared to real human hair extensions.
To make the hair breathable, a hairnet is sewn underneath the weft. The problem is, you need to keep your hair down to hide it. The band falling under your hair is not seamless. The fishing wire on your crown is alright. It is adjustable and no clips are attached. You may need to attach bobby pins if not feel secure enough.
The only thing you need to remember is, synthetic hairpieces need to be conditioned from time to time. This is the only maintenance you need to consider. A lack of conditioning may develop tangles and frizz.
---
6. LaaVoo Double Weft Ash Halo Hair Extensions
Color Ash Blonde and Platinum Blonde;
14-inch straight hair, 80 gm;
Human hair.
Who doesn't want to have real human hair at an affordable price? LaVoo is a great option to have one. Here, you can choose from 27 different hair colors and shades and lengths up to 14 inches. Besides, you can always customize the hair color as you like, they have customization options. 
Now hair extension purchasing experience will be extraordinary. On top of that, they offer an amazing discount often, so keep an eye on this seller. 
This extension is a mix of platinum and ash blond. Hair is sewn in a double weft and there are clips attached at the ends of the weft. The double weft makes this hairpiece free of tangles and shedding. Avoid wearing this extension at the pool, beach, and gym. Sweat, chlorine, and salt can make the hair color lightened.
---
7. HOOJIH Black Brown Invisible Hair Halo Human Hair Extension
Color- blend T1B/10 black and no-08 brown;
20-inch straight hair, 140 gm;
To finish the look, leave out all the hair and mix it with the hair extensions;
 2-3 minutes for More hair volume or length.
If you are a girl with black hair and want to experiment with highlighting them, then I would recommend otherwise. Highlights may look trendy but it causes damage to your hair. Artificial color makes the hair dry and makes them prone to breakage. Using an extension with built-in highlights will be the best option to achieve a glamorous look without paying the stylist or damaging your own hair. 
This black-to-brown hair is a good option to start with if you are looking forward to having highlighted hair. The roots are black, which will perfectly blend into the natural hairline. The brown tip of this extension will be seen in between your natural hair. As the medium brown is not something bold, you will look stylish, not a junkie. This extension is very long so you are flexible to cut it to your desired length.
---
8. Ugeat 80Gram Halo Hair Human Hair Extensions
Color- dark brown-light brown to ash blonde;
20-inch straight hair, 100 gm;
Fast shipping.
This ombre headpiece of three shades of brown is perfect to add depth to your hair. From dark brown, the color faded to light brown and finally to ash blond. Overall the headpiece looks luscious with different hues of gold because of the shine. 
This extension is 20 inches, which is enough to add volume and length instantly. For a longer extension, you can select from their website and choose from 12 other different options for hair color. 
Ugeat promises to ship their items fast and as you expect the item should be. If that doesn't happen, you will have a month to ask for a replacement. Customers praised their well-responsive customer service. 
---
9. VeSunny Brazilian Hair Halo Fishline Extensions
Human Hair, 3/4 Full Head, Thick End, Double Weft, Straight;
12 inch, 80g per set;
Pre-order service is available.
Darkest brown is the safest color to choose for women with black and brown hair. You can never go wrong with single-colored hair extensions. If the hair is dark, then it perfectly blends with natural hair. Problems arise when you have to mix one shade of brown with another shade of blonde and whatsoever. 
This thick healthy hair extension gives you the look and feel of expensive extensions that cost hundreds of dollars, yet lasts for the same duration/ so, investing is a more affordable option. Choose from 17 colors and different sizes of halo hair extensions or order one, specially customized for you. They are always ready to make your dream come true.
---
10. Easyouth Halo Human Hair Extensions in Light Brown & Golden Blonde
Color 10 light brown & 14 golden blonde mix;
16-inch, 80-gram;
Adjustable;
Easy to refund and replace.
The warmth of the golden hues from this extension will make any fair or tan lady look instantly gorgeous. It is a 16-inch weft, which is long enough to add length and thickness to your own hair. This extension has wire and clips to make a secure fit. Don't worry if your head is too large or too small because the weft can be fixed easily, just follow the instructions. 
This is real human hair, so it will be easier to make any and hold any style with this extension. It can be washed, air-dried, combed, and dyed. Don't forget to use a mild shampoo and condition it after each wash to make the hair extensions last longer. Always use a loop brush to detangle before styling the hair.
What if this exact shade doesn't match you? An easy refund and replacement option are available in that circumstance. Just contact customer care and they will respond to your problems nicely. This offer will be applicable if the extension is not damaged by use.
---
11. BetrueU Black to Blonde Ombre Easy Wear Halo Extensions
Black to brown ombre extension; 
Finish thick and healthy hair and free tangles, free shedding;
12-inch, 50-gram;
Easy to wear.
Though it is a less-known brand and there is not much information about the manufacturer and its products, I still choose this one because of its CHEAPEST price as a human hair extension. Like all other halo extensions, the direction to wear, adjust and maintain the hair is all the same. The difference is its thickness. a 12-inch weft weighs 50 grams, which is not much if you need a dramatic volume. You may need two extensions to make a noticeable change.
Before ordering this ombre extension, be sure that the length is okay for you and that you won't need to cut it short. Cutting it may manipulate how it looks with an ombre effect. Other than that, there is no way to tell you are wearing an extension because it will be hidden underneath your own hair. 
---
12. Full Shine Clip-In and Halo Human Hair Extensions
Color 4 Brown Fading;
18-inch, 80-gram;
Tangle-free. 
This is the most innovative product you would like to wear. Halo seconds and style can be applied at the moment.  These are applied with fish one. It avoids beads, and glue to ensure simple and safe use. Also, the lightweight hair makes it comfortable and exploratory. It works for all hair types. The individuals who are honored with short thick hair are appropriate for it.
The extensions are made of 100% genuine Brazilian hair. Gathered only from Young Girls. The extraordinary tone is determined to mix impeccably with your own hair and make this look regular. However, I recommend otherwise if you wish to use it for a long.
---
The Most Effective Ways to Choose a Halo Hair Extension
Hair Type
If you want to heat this hair type every day, you may need to pick synthetic high-temperature-safe hair extensions. However, these do not seem to be natural. We will recommend that Remy human hair extensions are great, as it is ideal for a natural look.
Length
Halo hair growth amounts are accessible at 10 to 22″. Pick the hair length you need. You can handle closures in the same way as to dispose of excess length.
Left width
The width of the wafer should be 11.5 so that it sits comfortably on the head.
Wire length
These should not be too long or too short. Ideal for changing the length of a movable reserve wire.
Odor
The synthetic hair growth may have an off-odor. If you have a sensitive nose, choose 100% human or Remy human hair growth.
How to wear Halo Hair Extensions
The basic theory of wearing Halo extensions is to wear them like a crown on your crown. There are different ways to wear it, but I will explain it in the simplest manner. 
1. First, detangle the hair extension and your own hair using a leave-in conditioner and a paddle brush. 
2. Then, gather the hair that grows on your crown leaving the rest of the hair loose, and make a bun using the crown hair. You can also use a clip if the hair is too short to make a bun. 
3. Now, take your extension and wear it like a tiara placing the hair on the nape of your neck. Adjust the fish line wire if necessary. 
4. Extensions are available with and without clips. Basically, this type of extension does not require any clip, but you can add bobby pins to secure the wire and extension in place. Now leave the bun and spread your hair to cover and blend the extension with your own hair.
5. Pull out the hair on the temple to cover the fishline. You can also be creative to make a style at the front for added beauty or can choose to add an accessory to hide it out.  
Maintenance Tips for Fishline Hair Extension
In this list, you will find human hair and synthetic hair extensions. Both work fine to create a natural look. In terms of maintenance, human hair extensions require more care than artificial one. You have to wash the hair regularly with mild shampoo, conditioner, and cold water.
The shampoo needs to be one that is meant for hair extensions. After washing, leave the hair on a towel to air dry. Synthetic hair requires less frequent washing and much more conditioning. 
How to Shop for Hair Extensions Online
Shopping for hair extensions online is somewhat risky in the sense that the color you are choosing may not be close to your natural hair color or the look and feel may not be satisfying. So, here are some pro tips that will help you to choose the right extension for you.
The first and foremost step is to measure the length of hair from your crown to the tip and take a photo under natural light. Now, go through the available option of color, texture, and length of hair extensions of your desired seller. 
As you are doing this for the first time and are confused about the match, send your photo to the seller and let them decide the best match for you. All manufacturers have this service. You can even order customized extensions to match your style, but not every hair extension manufacturer offers this service.
Never pick an extension twice longer than your own hair length. It is best to choose an extension in the lighter shade because it can be dyed to a darker shade later.
Others Solutions-
What Quiet Extensions do Celebrities Use?
3 Prevalent sorts of Hair Extensions Celebrities Love
Custom Clip-Ins. "We make custom clip-in sets of hair where we will customize a client's color, length, and therefore the width of the particular rows of extensions to suit their hair just perfectly," says Grip. …
Keratin Individuals. …
Beaded Wefts.
What are the Simplest Extensions for Thin Hair?
Tape-in hair extensions are a comparatively newer technique and, therefore, the BEST for ladies with thin or beautiful hair. The tape extensions are bonded to your natural hair with tape (bonded like sandwiches in between your hair) and are 1.5″ wide wefts applied row by row: the tape wefts and thin and light-weight, leaving no damage.
What are the Simplest Hair Extensions to Use?
Clip-in hair extensions are the fastest, easiest, and least damaging sort of hair extensions that you'll apply all by yourself without having to travel to knowledge. Clip-in hair extensions are a short-lived method of hair extensions, which suggests you'll clip them in and out whenever you want.
Conclusion
Halo hair extension is the safest and fastest way to enhance your look for daily wear at the college, office, or on special occasions. It will never pull on your hair like clip-in, lace front, and tape-in extensions. So, the hair remains as it is, without any damage from the extensions. It requires less maintenance and can be worn for over a year.
So, take your time to select or order one for yourself so that you don't have to return it. Once you try it, you will never want to try any other hair extension.
You Might Also Like: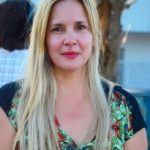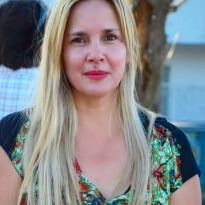 Guys, I am Camila Avery and I love to help my mom to do indoor & outdoor activities. As a lady, I have passed my time on gardening, home improvement, and personal or self-care. I have acquired some degrees in outdoor recreation, beauty, and hair care. It is not easy to work with top-level professional beauty experts. But, I got that opportunity and experimented with different hair extensions, hair colors, and cuts.