This article includes affiliate links, which means we may earn a commission if you make a purchase following our link. Please refer to our review guidelines.
A modular toolbox can improve your work efficiency by saving time from finding tools. It's a portable box that can carry tools to a different project location. Every DIY or professional person can realize the importance of a toolbox.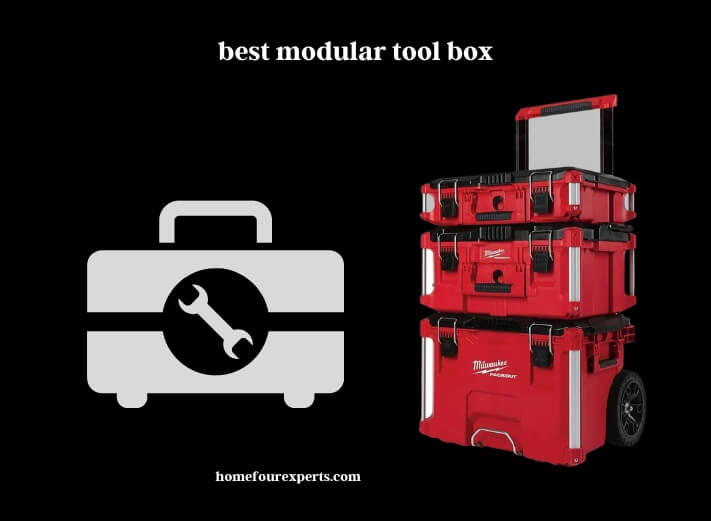 Different kinds of toolboxes like plastic, steel, aluminum, or wood are available in the market. All this modular toolbox system varies in design, size, and shape. Some of them have sturdy handles, while others come with flexible wheels. But the moral is it will help you to say goodbye to all organized logistic problems.
Features to Look Before Choosing a Modular Tool Box
If you are continually looking for better ways to organize your tools and supplies, you should know some must-have features of a toolbox. Choosing the right toolbox can save you from haphazard stacking of mismatched gadgets. So before comparing your best picks, let's see what characteristics you should look at.
Read more: Tools for Cutting Drywall Reviews
Size And Capacity
The modular toolbox size and capacity vary from small handheld to sizable carry-on kit. It depends on your work size and your needed tool in the project. If you have to carry lots of tools with you, a small modular box is useless.
You should check how many tools and how much weight it can allocate in the box. First, calculate the total load and volume, then make a buying decision wisely.
Durability
The modular toolbox must be durable as it carries heavy to light tools inside it. Strength depends on what material it is made of. Most of the toolkit is made of metal, but some have plastic shells with metal. Also, some expensive models can be found in hardwood.
But metal is known for being more durable than plastic to support the weight of many tools and rough handling. You have to buy a sturdy material if you like to throw the toolbox in the back of the truck and a ladder on top of it. 
Portability
Another essential thing to consider is portability. You may think that smaller box systems are more comfortable to carry around, but keep in mind that the power tools are usually large in size. If you have to carry batteries for cordless tools, the weight will sum up additionally. So to avoid carrying heavy loads, consider a wheel facilitated toolbox.
Two wheels or four wheels, either one can reduce the carrying load. Bigger size wheels can roll on any hard surface and are suitable to transport in all areas. Also, consider the overall reliability of the handle.
Style And Dividers
Different styles and models are available, so it totally depends on your feeling and which method you want to choose. If most of your usable items are big-sized tools, such as power drills, circular saws, and hammers, then buy a kit with two or three boxes of large capacity.
But, if you want to store accessories, nails, fasteners, and other small objects, check if the kit includes a tray designed for the purpose. Also, adjustable dividers help you to organize small accessories at your preference.
Safe And Secure
The modular toolbox carries large items like saws, rotary hammers, and other bulky items, So it should be securely locked at moving time. The T-Loc system can be determined to hold the lid closed and secure the box at carrying time. Other methods use clip-like latches to keep lids closed and lockboxes together. 
The T-Loc models are quicker and easier to move and are partially secure than other models. Another essential feature is it should be water-resistant as it carries the electrical items.
Benefits of Using Toolbox
There are benefits to picking and using one single tool storage system. Most of the toolboxes and organizers will stack and latch neatly together, plus it just looks impressive on shelves if it's filled with one single sort of tool storage container.
If you're ranging from scratch, this might be possible. Except for most folks, buying and organizing tools happens over a few years, and it just might not be possible to possess one storage system. These are often things I'm in. I do not desire there to be an obsession over having all matching tool boxes and organizers.
Also, keep in mind that there's nothing wrong with going slowly. After reading this post, I would recommend picking the storage solution that you think makes the most sense for your situation then purchasing just a couple of pieces. Spend a while with those pieces and confirm it indeed may be a good fit before you beat with a specific system.
Editor's Speech
Now we can't ignore the advantages of using a toolbox in any improvement project that involves finding the right tool quickly to save time. We try to make this selecting task easier for you by presenting all the features of perfect modular tool boxes, as mentioned below.
It is not essential your selected toolbox must be expensive or have a brand name tagged on it, and you should always look for the one that should be useful for you, irrespective of the name or price.
Our Recommended Modular Tool Boxes Reviews, Below
We will get on with our picks for the simplest toolbox. We separated our picks by application, so scroll down and make sure to allow us to know whether you agree or afflict our picks within the comments below.
DEWALT DWST17820 Modular Tool Box with Wheels
Click on the Image to >> See on Amazon
Weight: 4.88 pounds;
Deep storage box;
Durable 7-inch wheels;
Anti-rust metal latches.
DEWALT is a storage unit that combines a large volume storage toolbox with durable 7-inch wheel boxes that hold as many as possible accessories very efficiently. The click and go system makes it conceivable to attach boxes together very quickly. The whole system is well fitted for harsh job site conditions, mainly for professionals.
This toolbox is well strengthened with metal, enhancing its strength and making it suitable to transport bulky tools. It is made of resistant polymers to resist corrosion and chemicals. 
Moreover, it has low electrical and thermal conductivity to keep the electric accessories fresh inside. It's also water-resistant and very durable. So if you see a modular toolbox that is really strong and lasts longer, this is a perfect fit.
Pros
Secure locking features;
More durable corners;
A  great maneuverability solution;
With rust-resistant metal latches;
Bi-material top handle.
Cons
Stalwart Heavy Duty Rolling Modular Tool Box
Click on the Image to >> See on Amazon
Weight: 11.05 pounds;
Capacity: 250 lbs;
Two 4.2 inches nylon wheels.
A stalwart toolbox is an excellent option for those who like to carry their own storage and organization products together with them in their workstation. It keeps your tools and supplies organized for off-site jobs too.
This Rolling Tool Box System features three small parts storage boxes with 24 total slots, two removable tool trays, free top storage and cable hooks for keeping extra cords tidy and arranged. It is also useful for holding tape rolls and other small pieces of equipment. The foldable handle with a comfortable grip makes this portable workshop transportable to different work locations. 
The durable polypropylene material and metal frame ensure tools and equipment protection during travel and rough construction environments. The deep bottom storage part is significant for bringing along power tools, extra boxes of small pieces, or personal protective equipment.
Pros
Ideal for home and worksite storage;
The see-through front makes it easy to locate tools;
Attached hook for cable organization;
Foldable handle with nylon wheels;
Polypropene construction.
Cons
Not as durable as other same-size models.
Craftsman CMST82769RB Modular Tool Box with Drawer
Click on the Image to >> See on Amazon
Weight: 117 pounds;
Each drawer capacity: 100 lbs;
Total weight capacity: 1500 lbs;
I-frame:18 – 20 double gauge wall.
Craftsman brings this heavy-duty drawer tool cabinet, which is taller(26 inches) than most comparable tool cabinets. Without any doubt, it maximizes tools storage by five drawers without occupying too much ground space. Additionally, the 18 – 20 gauge double-wall I-frame all-steel structure is built to last longer.
The ball-bearing heavy duty soft close drawers gently pull themselves closed and will not bang closed—also, each drawer supports 100 lbs, which is sturdy enough to keep heavy tools.
Furthermore, the 5″ X 2″ casters carry 1500 lbs and reinforced mounting casters. The lid stiffener provides extra stability and provides easy transport from one area to the next. Safety lock features keep all inside tools secure.
The global material makes it more reputed than other brands. It comes with a drawer liner roll & socket organizer. At the time of work, easy access to tools saves lots of time from digging through a mountain of instruments.
Pros
Soft-close ball bearing slide drawers,
Double-wall I-frame body;
It can take a load of 1, 500 lbs;
Lid stiffener provides extra stability;
Globally recognized elements.
Cons
Only one colour;
Too expensive than other similar models.
Sunny Deals 8-Drawer Rolling Tool Box
Click on the Image to >> See on Amazon
Weight: 63 pounds;
Total Weight Capacity: 290lbs;
Material: Steel and rubber-plastic synthetic wheel.
If you want a toolbox with a trolly that provides comfort and convenience, then the Sunny Deal modular toolbox is for you. This multipurpose toolbox is decent for a workshop, warehouse, garage, and other professional work. You can use this toolbox as a piece of furniture because of its excellent looks.
Furthermore, it can occupy a large capacity for tools. It consists of a large cabinet, a top box drawer, three small drawers, and two tray drawers. All these different sizes of drawers allow a wide range of tools to store.
Moreover, the whole toolbox can be detached into two boxes. The top cover can be used as a work panel. The top and bottom crates have locks and keys for more secured storage. 
The high-quality steel body is sturdy and durable enough to hold up to 290 lbs of accessories. Also, the surface is coated with rust proof and anti-corrosive coating enhances longevity. So this rustproof surface allows us to use it indoors or outdoors.
The four universal wheels can carry it anywhere you want to go, and two of them have a lockable option to keep the toolbox in place at work time. This large capacity toolbox has two side armrests, which makes it easier to move.
Pros
Wide range of tools storage capacity;
Different sizes detachable drawers;
Rustproof and anti-corrosive coating;
Locks for safer storage;
Four wheels improve mobility;
Multipurpose usage.
Cons
Side handle could be sturdier;
Drawers don't have ball bearings.
On Shine Max Storage Modular Tool Box
Click on the Image to >> See on Amazon
Weight: 40.19lbs;
Capacity: 250 lbs;
Four rubberized wheels.
A tradesperson, a worker, or a DIY person could ever want the quality services from a toolbox provided by an On Shine storage modular box. Anyone having this toolbox can keep all accessories orderly in this store to find the needed ones quickly.
The high-quality cold-rolled steel body with rubberized and plastic composite wheels makes it more potent and durable in structure. The ample storage space of 5 drawers, 1 bottom, and top cabinets ensure arranging different tools according to the size. The Chester drawer at the bottom has a lock to secure all materials inside.
The top box has a unique removable brace to support the tools, and both sided handles help to hold the top box securely. Inside of each drawer is fully cushioned to protect the instrument. All these drawers are fitted with slide rails for a smoother drag out.
The four detachable bottom wheels make it portable and easy to move in your projects. You can keep this toolbox indoors or outdoors as it is waterproof. Those who like to have a portable workshop with them want to keep prepared and efficient while working on selecting this toolbox.
Pros
2 movable and 2 fixed detachable wheels;
Five different sizes of drawers;
High-quality cold-rolled steel body;
The Chester drawer has a lock option;
Fully cushioned drawers;
Side rails of the drawers.
Cons
The body is not transparent;
The handle doesn't have a foldable option.
Keter Masterloader 17191709 Modular Tool Box
Click on the Image to >> See on Amazon
Weight: 13.2 pounds;
Two sturdy wheels.
This Keter master loader offers the best value in the portable, modular toolbox, which satisfied many buyers. Tools organization is much comfortable with this efficient internal tool divider sizeable plastic box. All your hand and power tools can be securely stored inside the box. The durable resin body provides an imprecise service for the long term.
The lightweight construction with robust polypropylene material ensures durability. This product is top-rated for everyday work among the plumber for secure movement options and compartmentalized drawers for easy organization of accessories. It is considered as a portable shop for many of them.
Each drawer consists of a ball bearing metal slides for smooth opening. The center portion can be used for extensive tools. Additionally, the central auto-locking system ensures the security of your machines. Builtin two large wheels help to carry it in the workplace.
Pros
Built-in wheels for mobility;
Long-lasting resin building;
Adjustable tool divider;
Central auto-locking system;
Lightweight improves portability.
Cons
Not water-resistant;
Easily breakable handles.
Frequently Asked Questions
What Are the Best Rolling Toolbox Brands?
At present, there are different types of made items from different brands that offer reliable collaborators for the workers. This can be confusing because every manufacturer has its own consistency and flaws in providing processes that showcase the latest gadgets. 
All you can do is look at the models from a few grounded signs and post them for refreshed forms.
What Is the Utilization of the Tool Compartment?
A tool compartment is a case to arrange, convey, and safeguard the proprietor's apparatuses. They could be utilized for exchange, a side interest, or DIY, and their substance changed with the art.
What Are the Benefits and Burdens of Utilizing a Rolling Toolbox?
Through quite a while of utilizing a rolling instrument box, we notice loads of benefits starting from this work gadget. The piece makes it more secure and more agreeable for laborers to go ever-changing significant distances. Rather than troubling ourselves with conveying weighty boxes without wheels, we can utilize these moving apparatus boxes whenever.
In addition, it's significantly more helpful to play an assignment with a complete layout of other staff. In offering an open power limit, the wheel tool kit helps individuals hone their skills in a wide range of missions, from lighting to hardcore.
Putting these items away can be more expensive than other devices. They need a big spending plan in exchange for unprecedented material and great utility. In the event that you do not make a valid choice, you may be left with an unsatisfactory portion for some time.
You Might Also Like: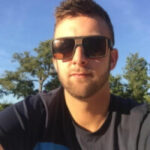 Hello, I am David Rowan. I am a professional contractor with 10 years of experience in home building, different tools used, construction, home remodeling, and other home improvement work. I have already built many custom homes and continued to do several woodworking projects along with how to deal with all categories of tools.