This article includes affiliate links, which means we may earn a commission if you make a purchase following our link. Please refer to our review guidelines.
Human hair extensions need to be taken care of just like natural hair. It craves for even more nourishment and pampering. Using hair oil is the simplest way to keep the extension well hydrated, nourished and helps to restore its healthfulness.
But choosing one hair oil can be cumbersome as there are different types of extensions and each one requires different kinds of management.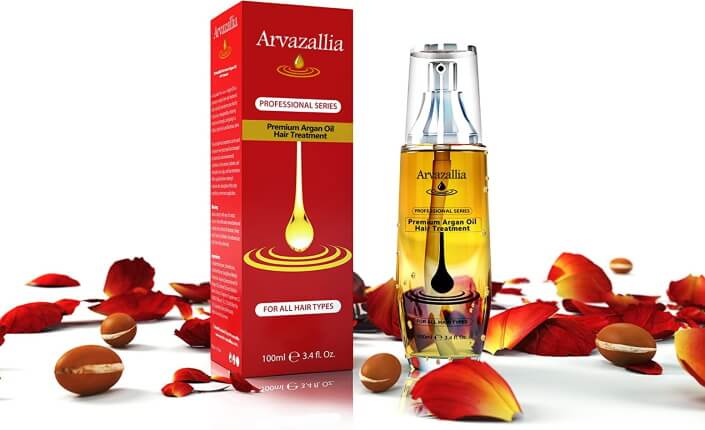 In this article, I have listed three hair oils that will suit major hair types and different extension types. Besides, these oils are also good at solving hair problems. Now, choosing a hair oil will be effortless for you as you have to choose among three only.
Besides, you will have a general idea about how to choose a hair oil depending on your hair type and how to use one. To get all these tips, you have to stick to this until the end.
The best hair oils help to hydrate and treat damaged hair. Also, here you can find How to choose oil for hair extensions, how to apply oil for your hair extensions.
How to Choose Accurate Oil for Your Hair Extensions
Extension Type
Hair oil for extensions will vary depending on the extension type. For example, clip-in hair extensions, lace front wigs, clip-in frontals really don't need any oil. A leave-in conditioner and mask just do fine. On the other hand, tape-in extensions and U-bond extensions need extra care. For those types, you need to carefully choose one hair oil that will not ruin the glue yet it lets the hair absorb the nourishment. 
Know Your Hair Type
When it comes to hair oil, obviously, you are using it not just for the extensions, your own hair also needs to be pampered. So, hair type is important in this case. If your scalp is already oily, then choose a non-sticky oil. For dry hair, choose one that keeps it moisturized for longer.
Now, the problem arises when you wear human hair tape-in extensions. If the hair used in those extensions don't match your own hair type, then choose one oil that really doesn't contain any oil. These types of oils generally go with every hair type. 
Listen to the Unspoken Words of Your Hair
Yes, your hair is screaming for help. Especially when you wear extensions to hide all your hair related problems. If you are suffering from super fine and thin hair or severe hair loss, then choose an oil that can help to regrow the hair. In my list, I have one solution for such a problem and it works like a miracle. 
If weak hair strands are your main headache and the hair is prone to breakage, then choose an oil that contains argan oil. Please note that such a problem does not get solved overnight. You have to keep patience and stick to a sincere hair care routine to get the results.
After years of care, when the hair grows stronger from the roots and overgrows the weak portion from the tip, then the problem will be minimized. Till that time, you have to trim your hair regularly to get rid of the breakable parts and split ends. 
Check for Ingredients
Read the labels of whatever hair care products you are using. Make sure it is sulfate-free because it is not good for human hair. If the hair oil claims to contain argan oil, then go for it. For tape-in extensions, look for hair oils that are non-sticky.
Check for Direction to Use
How the oil needs to be applied and how often? It is important to know before purchase. Because, if it doesn't fit your routine or to your extension type, then there is no point in purchasing it. 
How to Apply Oil on Hair Extensions
For tape-in and U-bonds, try not to touch the roots with oily palms. Even if the hair oil is claimed to be meant for U-bond hair, there are chances to weaken the bond just by massaging the roots. Take a small amount of oil on your palm, rub both palms gently to spread evenly. Then, spread the oil all over your hair leaving 2 to 3 inches from the roots.
If you wear a wig, lace front, or clip-in frontals then remove the extension or wig at first. Wash and condition your hair properly and air dry. Then part your hair. Take a small lock, apply oil to the roots using a cotton ball.
Spread the oil all over the hair using your hands. Massage the roots gently if you have time. Otherwise, use a wide-tooth comb and brush the hair. It helps to increase blood circulation to the roots and helps to absorb all the nutrients properly. 
Our Recommended 3 Best Oil for Hair Extensions
1. Arvazallia Argan Oil Leave in Treatment & Conditioner
Click on the Image >> See on Amazon
Treatment & Conditioner;
Contains Moroccan Cosmetic Grade Argan Oil.
Choosing hair oil for hair extensions is a bit tricky. Because glued extensions like tape-in extensions and lace front wigs are not supposed to be conditioned with oil. Using oil may ruin the glue and make the extensions come off. But not using any oil makes the synthetic hair prone to breakage, damaged and tangled as there is no way to get nourishment from the scalp for the hair extensions. 
This conditioner cum treatment from Arvazallia works amazingly on damaged hair and hair extensions. It mostly contains Moroccan argan oil that eliminates the need for using any other oil alongside this product. 
They have a whole range of argan oil containing products ranging from shampoo, conditioner, heat protector, deep mask and many more. Like this one, the other has received positive reviews from clients. However, using this treatment works like using oil on hair. It leaves a pleasant smell and leaves the hair in a non-greasy state. 
2. Moroccan Argan Oil Infused Serum for Protecting Hair Extensions & Wigs
Click on the Image >> See on Amazon
Moisturize hair and protect the scalp from everyday damage;
Daily use about 3 times a day can result in longer-lasting hair extensions.
We use hair extensions to get the perfect hair look even if some of us are not fortunate enough to get the perfect hair naturally. On the other hand, some of us have ruined our hair by over styling and then using extensions to cover the damaged look. I support doing so, but in the process of hiding damaged hair, using a treatment or conditioner alongside helps to heal and restore the hair. 
I personally prefer and advise my clients to use products for their hair extensions that work on real hair too. Because that way, one product is enough to repair the extension and the real hair. 
This moisturizing conditioner contains argan oil and whey protein. Together, this works like a miracle on real and synthetic hair. You can apply this every day before styling or after washing the hair. The first one will save the hair from damage and the second one makes the hair smooth, tangle-free and nourished.
The good thing is, like other oils, this one will not make your hair look oily, greasy, damp, or down. In fact, it gets absorbed in the hair instantly and makes the hair look naturally hydrated. 
3. Moroccanoil Essential Oil to Boost Hair Growth
Click on the Image >> See on Amazon
Essential oil;
Prevents hair loss.
Men and women of thin fine hair know the grief of not having a full head of hair. Wearing wigs and extensions may make them look better, but to be honest, the dampness resulting from the wig and the attachments of the extensions boosts up the hair loss process. Not only does it break the hair but also breaks their heart. 
Using a hair growth treatment that can be applied with extensions is a great solution. With the extension, the hair looks good from the outside, and underneath the oil works on hair growth and repair. 
Please note that it is not a live-in conditioner to be used before styling. It is an essential oil to be applied directly on bald spots and scalp during the night, preferably before sleep, and to mix with shampoo to get the best results. It is best that you don't have to purchase shampoo from the same brand as other brands recommend for their marketing of products. 
You can use this with the shampoo that you love most. To get the best out of this magic oil, using 3 to 4 bottles is needed.
Conclusion
I know hair oils for extensions are expensive, but so are hair extensions. It takes a lot to choose extensions that look natural, manipulate it if necessary and for some types of extensions, it costs like a fortune to put on and remove.
But if you don't take proper care of the extensions and your own hair, then it will not last for long, making you pay even more for a new extension. So, good hair oil can be helpful to restore the lost health of your hair and nourish the extensions at the same time.
Featured image credit: Amazon.com
Related Posts: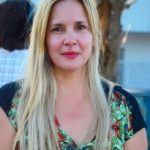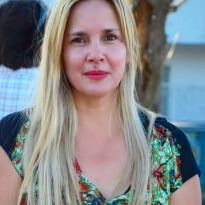 Guys, I am Camila Avery and I love to help my mom to do indoor & outdoor activities. As a lady, I have passed my time on gardening, home improvement, and personal or self-care. I have acquired some degrees in outdoor recreation, beauty, and hair care. It is not easy to work with top-level professional beauty experts. But, I got that opportunity and experimented with different hair extensions, hair colors, and cuts.