Having hair extensions is an excellent technique to thicker or longer your hair, disguise breaks, or modify your look immediately in a different colour without growing new hair! However, extensions require daily attention, love, and care like natural hair. There are many questions about the impact of washing and drying on the thickness of your hair extensions. One of them is "do hair extensions thicken after washing or not."
We might say it is not possible to thicken hair after the wash of a hair extension. They appear thicker only when the extensions are cleaned before they are completely dry. That is a temporal effect. But a hair extension needs proper cleaning to avoid damages. Knowing how to clean, what products to use, and how to prevent injury are essential aspects of appropriate hair extensions maintenance.
Different people have different concepts about how to care for their hair. Some people say that you should wash them every day and dry them every other day, but this isn't necessarily true. It's enough to let them air dry, but after they're in the desired hairstyle, you might want to give them a quick wash. We've compiled a list of extension care guidelines to help you achieve your hair goals and be happy with your hair.
How to Care for Your Hair Extensions
It is required to maintain and care for your extensions to look healthy and shiny. Daily care can give you an excellent result and hassle-free life without going to the salon. Below, we have developed several suggestions to assist you in looking gorgeous with your hair extensions.
Shampoo and Conditioner 
Your natural hair can collect oils from the root to stay hydrated. On the other hand, Your hair extensions have no natural oils because they don't attach to your roots. When you wear the extensions, it's especially vital to avoid shampoos and conditioners that include sulphates or parabens. These elements are severe on your scalp and can tire your hair's natural oils, causing it to dry out and become difficult to manage. If you want your extensions to last and look good, use conditioner, sulphate-free shampoo and avoid volumizing products.
Hair Washing Method
You need to be very cautious when washing your extension hair. Shampoo your hair from the roots to the tips. Lift your bonds and soak and massage shampoo into the layers to reach every layer.
Always remember to be gentle! Washing with your head up is preferable to washing with your head down. When you're in the shower or at the salon, this is the easiest way to do it. When it's time to rinse, do the same thing. Lift each layer slowly and gently and wash. If you are gently clean, then extensions do look better after washing without tangle.
Hair Washing Time
If you shampoo your hair at night, you are doing significant harm to your hair follicles. The follicles require time to recover from the drying process, which takes longer while you are sleeping. It's also helpful to avoid using too much hair conditioner because the chemicals might harm hair follicles.
Because water, shampoo, and conditioner can weaken the link between the extensions and the root, so it needs to air dry quickly. Therefore the best time to wash your hair is morning. Read more: Can You Cry With Eyelash Extensions
Another common query we got is how many times should I wash my hair extensions? Actually, it depends on the type of hair and extensions. Hair extensions should only be washed 2–3 times per week.
However, cleaning your hair once a week is sufficient if you have curly or wavy hair extensions and have curly or wavy hair. If you don't wash your hair extensions for more than three days, they can become sticky. 
Hair Drying Procedure
It is preferable to let your extension air dry. The extensions should not be left wet for extended periods. Squeeze your hair with a microfiber cloth or a T-shirt, but don't rub. Otherwise, your hair cuticles will be damaged.
Even if you prefer to air dry the hair extensions, we recommend gradually drying them. Never, ever turn your head upside down. This means you can't wear a turban with your hair. Don't blow-dry your hair. It will harm the hair extensions. 
What to Do and What Not to Do After Washing Hair Extensions
When you wash your extensions regularly, you're also allowing them to show off the natural colour within the root. There are a few do's and don't you should follow:
Do's:
Try to comb your extension at least twice a day. If you want to appear your best, take the time to carefully and gently brush through each layer of your hair from root to tip. Brush your extension with a soft bristle brush, such as a loop brush.
Make sure you have a brush with you at all times and brush through your hair regularly to keep it from looking sticky. To avoid rubbing, tangling, or messy hair, loosely braid your hair or place it in a flat ponytail before bed. Also, to protect your extensions, use a heat protectant before styling or blow-drying.
Don'ts:
Sleeping with wet extensions is a sure way to ruin them. So don't wash your hair at night. Near the roots, don't apply oil-based products such as Argan oil or Moroccan oil. These products have the potential to loosen the bonds of your extensions. Another mistake people make is combing the extensions with a regular brush. This might tear the hair from the middle.
More than that, don't use regular shampoo and lots of conditioners because some products can damage the extensions. Don't style your hair in a high ponytail, top knot, or bun. This may cause breakage or curl the extensions.
How Can I Make My Hair Extensions Thicker?
Whether synthetic or human hair, it is possible to make your extensions look as thick as your natural hair. As usual, shampoo and condition your hair and extensions. Using a towel, gently tap dry. While spraying detangler, gently brush over your hair and extensions using a wide-toothed comb to make it almost dry.
Place three velcro rollers in the center top of your head and comb the front of your hair and extensions up in the air—hairspray your entire head, including the rollers. Blow-dry your hair again until it is fully dry. Remove the rollers from your hair and reapply hairspray. Now your hair extension looks thicker than before.
Conclusion
With regular care and maintenance, your extension hair should last about 8 to 12 months. Some extension hair becomes dry and damaged with time and styling, which may not be re-usable. To retain the same fullness, you may need to wash it regularly. But that doesn't mean hair extensions thicken after washing. After reading this article, we hope you can regularly care for your extensions as the following seem to thicken. 
We recommend only using products created exclusively for hair extensions. Always use the suggested aftercare products, such as shampoo, conditioner, hair oil, and mist spray, which contain high-quality ingredients.
Read more:
Featured image source: YouTube.com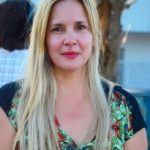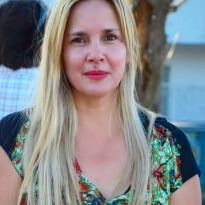 Guys, I am Camila Avery and I love to help my mom to do indoor & outdoor activities. As a lady, I have passed my time on gardening, home improvement, and personal or self-care. I have acquired some degrees in outdoor recreation, beauty, and hair care. It is not easy to work with top-level professional beauty experts. But, I got that opportunity and experimented with different hair extensions, hair colors, and cuts.