This article includes affiliate links, which means we may earn a commission if you make a purchase following our link. Please refer to our review guidelines.
The basic use of molder cum planers is making baseboards, crown molding, door/window casings, fascia, architectural moldings, elliptical moldings, frames, and countless other items.
If you want to show your skill and taste in every corner of the house, you may want to make all these items independently.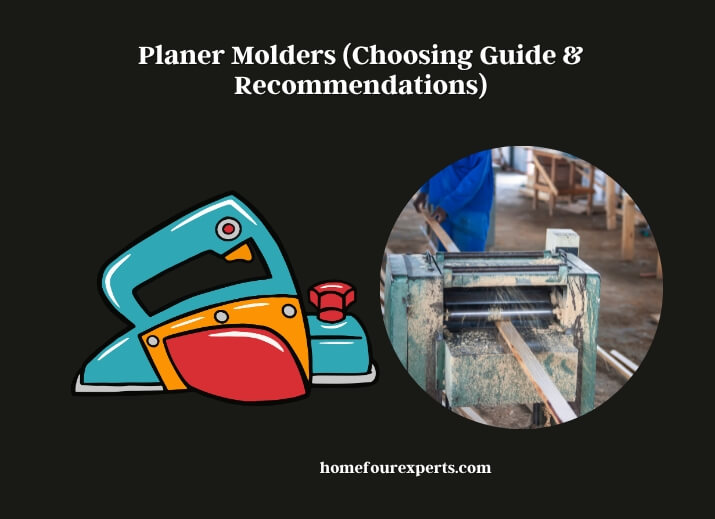 On the other hand, if you're going to help people reflect their taste and personality around their house in these little things, you still need a molder cum planer to make these things in your workshop.
Which Molder/Planer You Should Choose?
We reduced our taste for a good quality planer/molder to a list of five popular units. I can assure you that, if you know how a planer/molder works and why we use it, you will definitely not regret purchasing one of those. But still, not all of these units need to prove to be the best for you. To find the best one for your service, take into account the following factors.
Read more: Sanders for Hardwood Floors With Minimal Budget
Purpose
Are you a hobbyist or a professional? Do you want to own a mold to complete your own house molding, or do you get paid to do this for others? There are different molders/planers available in the market that are suitable either for home use or industrial use. Before purchasing, make sure you know the molder is enough to serve you right.
Power
The motor used in the molder or planer varies from 1-½ hp to 3 hp. The speed of the motor determines the in-feed and out-feed, and cutter speeds. There is no need to purchase an expensive, highly powerful unit if only a less powerful one is enough for your needs.
Speed
Most of the molder cum planer has different speeds to use as a planer and molder. You can also choose to use various speeds to use different wood materials—for example, low speed for hardwood and high speed for softwood. You can also set the speed high when you need fast material removal and set the speed low when you need finishing work.
Capacity
It is the most vital factor for purchasing a molder cum planer. The maximum width, height, and minimum thickness the unit can operate should be based on your requirements. Otherwise, you will end up spending money on the wrong product and regret buying it. 
Read more: Things to Consider When Buying the Best Benchtop Belt Sanders
Weight and Size
All the molders are very heavy, and expensive units. Still, you need to pay attention to the sheer size and weight of that unit. If you own a large woodshop, then you will not face any difficulties to place this machine, but for small ones, it is better to choose one that is easy to move around. 
Ease of Use and Assembly
The molder/planer sometimes arrives in separate boxes, and you need to assemble them to get them working. Besides, changing knives and adjustments to this machine can be cumbersome if it is not designed right. For continuous use and cutting off downtime, spend in one unit that is easy to operate, change the settings and knives, and vice versa.
Here Are Some Perfect Options for Planer Molders
However, these machinery types are very costly, bulky, and considered a long-term investment. So, one should take proper caution and do a lot of research before buying one. To save you time, we have developed a small list of the top five molders/planers. Have a look at this, and it may save you bucks that were supposed to be spent on the wrong unit.
WEN Spiral Benchtop Thickness Planer (PL1252)
15A motor generates 20,000 cuts per minute at a 26 feet per minute feed rate;
Includes two reversible 12.5-inch SK5 blades;
Capacity: Plane boards up to 6 inches thick and 12.5 inches wide.
Amongst all the planets and molders of the same capacity, this unit is the cheapest. Even powerful 15-amp engine shaper heads at 20,000 RPM at 26 feet per second feed rate. Plane barricades are 12.5 inches wide and 6 inches thick easily. The speed rate is okay for hobbyists who like to add a personal touch to everything they own.
Just like other molders this one also consists of three basic knives. You can always replace the knives and use one of your likings or use a custom-made knife. 
The entire unit is made of cast iron for added durability. Besides, depth adjustment, guide bar, and scales are added to maximize this molder's ease of use. Considering the general molder/planer's weight, it would have been nice to add wheels underneath this unit. It would be easier to maneuver around the workshop.
We liked
Durable;
Low price;
Suitable for homeowners;
We didn't like
Not for professional molding.
Shop Fox W1842 Planer Moulder with Stand
5 HP motor;
Number of knives: 3 HSS;
The maximum planing width is 13 inches and the maximum planing height is 6 inches.
Planer molders are not used just to make crowns and moldings. Preferably, these are also used to make door and window frames of superior aesthetical beauty. You must have known a matching arched window frame the same as the molding of the room makes a simple room utterly elegant. That is why an arched frame is as demanding as straight molding. So, don't disappoint the customers. Expand your business by offering them both.
The excellent aspects are a one-piece enclosed stand, T-slots for easy guide rail adjustment, cast-iron wings for greater work support, and more. Meet this molder planer from ShopFox. It enables you to create straight and elliptical molding in one simple machine. Remember, the manufacturer delivers this W1842 and its stand separately, more than one box. 
Now you can create arched moldings and change the interior of your own home or the clients. This machine has an open work table design with an enclosed base. The design itself makes this stand out from the crown of bulky and boxy planers. Besides, it is also easier to operate.
The powerful 2 hp motor offers variable speed. You can change the speed while dealing with different hard and softwoods. The maximum width and height of stock you can use are somewhat limited. This molder is unbeatable for excellent molding, but as a planer machine, you will have to be happy with a limited size.
We liked
Easy blade change;
Creates elliptical moldings;
Molds accurately for multiple pieces;
You collect them in two separate boxes.
We didn't like
Little expensive but of good quality.
JET 13-Inch Planer/Moulder
Maximum material width 13 inches and maximum height: 6 inches;
 4,500 rpm speed cutter head speed;
Variable in-feed speed;
The work surface is considerably large for this planer/molder. This is the ideal choice for workers who are looking for a solution to plane large-sized stocks. Generally, planer/molder machines are designed to create molding on thin stocks only, so the performance becomes limited as a planer machine. That is not the case for this planer and molder from JET.
The motor is somewhat less powerful than other industrial-grade competitors, but it is enough to create architectural moldings as long as you have the right cutters. The in-feed speed is adjustable, and it is 20 FPM for planning and 10 FPM for molding. Change as you need depending on the work you are doing.
The best thing about this unit is, it creates almost zero noise and vibration. You can create all the molding of your own home in the comfort of your own home without disturbing other members. Considering its usability, the unit is rightly priced. 
We liked
Low vibration and noise;
Backed by a long warranty;
Large table.
We didn't like
WEN PL1303 13-inch Thickness Planer
Measuring in at 63 pounds and 24 by 28.25 by 20 inches;
Up to 13 inches wide and 6 inches thick;
The 2.5-inch and 4-inch dust ports.
Another great molder/planer from WEN is on our fourth list. Because, why not? After all, they are the best in the market. Maybe that is the reason these units get out of stock pretty quickly. However, this molder is more suitable for personal use.
This model has a powerful motor and enough feed rate for in and out feeding. Even the maximum size and capacity for molding and planning of large wood shocks and lumbers are the same. Its 15 amp motor is good for cutting per minute 30,000 cuts. You can cut the hardest woods with ease due to its 3-blade design. Another exceptional thing is its fan-assisted dust port support removing sawdust from your workpiece.
This one is also priced less. If you are a weekend DIY worker, then the speed is right for you. Even if you own a small shop, you can still manage to create an architectural baseboard, crown, and molding with its slow feed rate because you will never regret it after seeing its workmanship. 
We liked
Pedestal speed control;
Tri-roller feeding capacity makes your work easy; 
Suitable as a planer for large boards;
Easy to change its reversible blades.
We didn't like
DEWALT Single Speed Benchtop Planer
Capacity: 6-inch cutting depth & 12.5-inch cutting width;
Powerful 15 amp motor;
96 cuts per inch.
To run a successful molding business, crown, baseboard, and similar woodworking look nowhere else than this standard-grade planer from DEWALT. It is designed keeping high production in mind. Its basic 15 amp motor is the most powerful a simple molder/planer can have.
On the other hand, this machine can use an average 12.5- inch wide boards for planning. You will never need to visit other shops to plan large stocks.
This unit is not widely sold online; that is why it is not reviewed yet. But this one is widely used among professional woodworkers and construction companies. This unit is hefty, but that goes to any planer or molder.
These items are lightweight and suitable for finishing quickly. Like other powerful planers, it has a three-knife cutter head along with 10000 rpm cutting speeds enough to cut 96 per inch. 
Once it is installed, we don't need to move it often. So, practically I don't find any reason not to invest in it for professional molding/planning.
We liked
Powerful 15 amp motor;
Three years warranty, free service, and money-back guarantee; 
Lightweight and adjustable
We didn't like
Extremely complicated to install.
FAQs
Why Should I Buy a Planer Molder?
Answer: A planer molder is dexterous in both planning and molding stock materials. Thus, you won't get to buy individual machines for these purposes, saving you time, energy, and money.
They are also relatively portable than heavy-duty planers. As a result, you'll save on workspace also.
What Sort of Motor Should I Look for?
Answer: That mostly depends on your personal needs. Suppose you're handling more extensive stocks than it's recommended to urge a minimum of a 1/5 HP motor. Oppositely, if you plan to use it for DIY purposes and little household builds, then lesser HP motors can work also.
However, confirm that the motor has overload protection, is enclosed, and offers an efficient cooling system to avoid accidents.
How Portable May Be a Planer Molder?
Answer: Most planer molders are relatively lightweight and portable. They often accompany stands and wheels to extend the feature of mobility. Compared to a typical planner, these machines will take up less space and are easier to travel with.
Bottom Line
In the end. All I can say is, we don't purchase these kinds of costly machinery every day. Once invested in it, it stays with us almost throughout life. So, don't make it child's play and before spending money on it, spend some time studying it.
By the way, above the five best planer molders, our top selected product is Grizzly Industrial G0505- 12-½" Benchtop Planer due to its outstanding features.
Related Posts: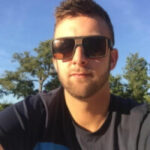 Hello, I am David Rowan. I am a professional contractor with 10 years of experience in home building, different tools used, construction, home remodeling, and other home improvement work. I have already built many custom homes and continued to do several woodworking projects along with how to deal with all categories of tools.