Remy's hair is the most popular form of hair extensions as a permanent and semi-permanent hair extension. As these are made from human hair, it can be styled, dyed, and heat-treated like normal human hair. Besides, the texture, color, look, and feel are totally seamless once the hair is tried out.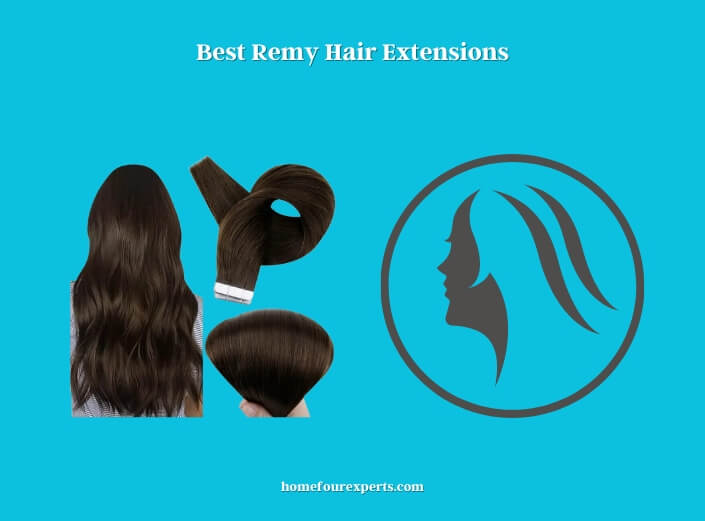 Even if the Remy hair is pricier than the synthetic one, it pays off in the long run. We have made our list of Remy hair extensions for this year with different types and colors of hair extensions for your convenience. So, you can choose your preferred hair extension type out of many. There are some special issues to consider before going for Remy hair. The issues are covered in details below:
Why Choose Remy Hair Extensions?
Anyone looking for a solution to thin, lifeless, and short hair should pick up Remy hair extension as the best solution. This is the best quality hair as it is made out of healthy donors. On the other hand, the synthetic extension may look quite the same, but it tangles more easily and can't be heat styled. Sometimes, the material doesn't blend well with natural hair. There may also be a strong plastic smell from synthetic hair. 
Remy hair is also expensive compared to synthetic hair. The benefit of using it is, you can treat it and take care of it like your own hair. Remy hair can last up to a year with good care. 
How to Take Care of Remy Hair? 
Color Selection
Concerning Remy human hair starts at the color selection. If the color doesn't match, the client often goes for dying it, which ruins the hair's quality and life. So, take time while selecting the hair color. Contact the customer service by sending your photo. They always guide their clients in this case. 
Trimming
After applying the extensions to your hair, it is important to trip the extension to match your own haircut and style. This way, the whole look becomes harmonious, and the extensions become hard to detect. To maintain the health of your own hair, trim the hair every 5 to 6 weeks. 
Brushing
Hair extensions are applied with tape, glue, bead, and clips. So, leaving 2 to 3 inches from the scalp, you should brush your hair so that the extension doesn't detangle. Use a wide-tooth comb or a loop brush so that the extension's root doesn't get stuck with the brush. 
Washing
Only one to two washing per week is allowed for Remy hair. Too much washing will make the hair dull and dry. Less washing will cause oil and dirt build-up. So, over washing and under washing, both are harmful. 
Conditioning
Never ever skip conditioning of the hair. After washing, before detangling, before styling and throughout the day, use a conditioner and live-on conditioner. It helps to reduce the friction of the extension, making it less prone to tangle and break. 
Hair Styling
Avoid using high heat and hair dye to the extensions. Rather, go for the hair color you want. One should not use heating tools more than 180 degrees to avoid unexpected damage to the extensions. 
Now View Our Top 10 Remy Hair Extensions
1. Full Shine-Tape In Remy Hair Extensions
Click on the Image >> See on Amazon
10-24 inches hair extensions;
Color: Ash Brown Highlighted 60 White Blonde;
50g/package, 20 Pieces of tape-in hair.
For short term use, tape in hair extensions is the most convenient for their ease of application and seamless look. From Full Shine, you can get literally any hair color tape in extension. Only one or two-pack of natural color extensions are enough to boost the volume of your hair. For adding length, you may need 4 to 5 packs. The longer the hair, the thinner the strands, so it is okay to go a little extra while ordering it. 
The best thing about tape-in extensions is, you can do it all by yourself, yet look salon-fixed. This mostly applies to the highlighted and ombre hair extensions from Full Shine. Every one of those looks professionally done. You can order a plain and another highlighted version of tape in your hair for yourself. On special occasions or events, you can try on the highlighted one to get a glamorous look. 
---
2. BHF HAIR Remy Human Hair Clip-in Remy Hair Extensions
Click on the Image >> See on Amazon
Clip-in Extensions;
7 pieces per set;
18 and 15 inches length available.
Clip-in extension offers a more secure grip on the scalp. But it lacks the flexibility of the tape-in extensions. It is okay to wear if you leave your hair open or make a braid or bun on your neck's nape. However, BHF hair has two shades available in two lengths. You can either go for dark brown or off black in 15 or 18 inches length. The brown one has an auburn gleam to it that only shows under the Sun. These are Remy human hair extensions, so it blends undetected to natural hair.
You can dye, bleach, perm, and heat style this extension as you do to your own hair. No matter how you style it, remember to take good care of it afterward to make the hair life longer. Without proper care, human hair extensions get damaged sooner than synthetic hair. For the price, this hair extension can beat the costly name-brand extensions.
---
3. Sixstarhair Remy Human Hair Extensions
Click on the Image >> See on Amazon
12 pieces of tapes, beautiful & durable comb & alligator clip;
100% Remy human hair;
Reusable, invisible, comfortable & secure tapes.
This is a professional and advanced coloring technique. Sixstarhair tape is made with human hair which is perfectly protected during processing. No need to worry about hair quality. Multiple color options are available. There is always a color for you.
The tapes can be removed and reused 3-4 times. With hard glue, the tape-ins securely secure your hair and will not fall out.
This is 100% traceable Remy human hair extension. High-quality material makes our tape-in extensions tangle-free and no shedding. No worries about straightening and curling. Our tape extensions can last about 3 months with proper care. This silky and soft touch will give you a delightful day.
---
4. Moresoo Tape in Remy Hair Extensions
Click on the Image >> See on Amazon
Color: Off-Black #1B Ombre #6 Brown Highlight with #22 Blonde Tape in Extensions Ombre Black;
12 inches tape-on extensions;
30 grams per 20 pics.
For fair to tan skin tone, every shade of black and brown looks good. Wear the crown of your head-the hair extension in off black-Ombre black color. When is this one on your head, mixed with your own hair, giving extra volume and length, what else jewelry do you need? 
This hair extension is available in a wide length range. You can pick the 12-inch extension for a short haircut and long hair and pick the 12-inch extension, which falls on your hip. 
The tape included in the wefts may not last long. So order extra tape with the extension so that you can reapply it when needed. For being Remy's hair, this extension blends in with the natural hair and texture. It doesn't shed or tangle much. The hair is deprived of the nutrients it used to get from the donor's scalp. So, proper conditioning is the key to a lively and bouncy hair extension. 
---
5. Moresoo Blonde Tape in Remy Human Hair Extensions
Click on the Image >> See on Amazon
28 inches real platinum blonde hair extension;
Hair Type silky, Remy hair, no tangle, thick, straight;
20pcs, 50g tape in hair extensions.
Are you a fan of rose gold hair color? Are you planning to dye your hair rose gold? Then do it by all means. Because, if you need volume and length to your hair, this rose gold extension will have your back. Rather than dying a regular extension to a rose gold shade, it is better to order one. Because the dye causes damage to hair extensions. 
This shade is available in the 28 inches large length range. The 28 inch is for women who have short-bob or long bob hair or are planning to cut their hair short very soon. If you order the longer extensions, order more packs than you think you need. Because the wefts are made thinner to maintain their weight standard for each weft. This Remy hair extension can be styled and heated like your own hair. 
---
6. Lacer-Kinky Water Wave Clip in Remy Human Hair Extension, Black
Click on the Image >> See on Amazon
12 to 24 inches lengths are available in the collection;
Kinky water wave hair in 1B black. 
Clip-in Remy hair extension.
The water wave is somewhat identical to black women. So, this kind of wave is hard to find in the form of hair extensions. Because machine-made waves lack the natural texture and artistic pattern of the water wave, black women have their hair. That is why we have incorporated this clip-in extension on our list. It is made of 9A grade hair, just like the one black women usually have. The water wave is also natural-looking and blends well when worn. 
There are 7 wefts of clip-in extension in this pack, which is supposed to cover a full head. The clips are easily attached and detached without any harm done to the extension or to your own hair. This hair can be styled using heated tools, but I suggest otherwise. Changing its pattern may ruin the water wave texture. 
---
7. Moresoo Tape in Remy Hair Extensions
Click on the Image >> See on Amazon
Color # 1 jet black;
Material human hair;
Hairstyles Silky, Remy Hair, No Tangles, Thick, Straight.
40 pieces 100 grams.
The color is more of a burgundy color. This kind of reddish shade goes well with black and dark brown. Upon wearing the full headset, your hair will look like an ombre of black-wine red color. Only one pack is enough for a full head because the wefts are thick. The tapes of this extension are double-sided for better hold on scalp hair. 
This color sells like hotcakes and goes out of stock pretty quickly. If you are really looking forward to having an ombre burgundy or wine red effect on your hair, you should not hesitate to get this extension. The hair is certified Brazilian Remy human hair, and it mixes with natural hair seamlessly. 
---
8. Aison-Clip in Brazilian Remy Hair Extensions
Click on the Image >> See on Amazon
Clip-in extensions, 120G per pack;
9A grade thick, soft, silky straight hair;
Honey blonde color.
Honey blonde shade adds warmth to light bleach blond and platinum blonde girls. For dark blonde colors like ash blonde and dark blonde, this honey blonde will add highlights. So, you can never go wrong with this hair color as long as your hair is blonde. 
Only high-quality 9A grade Brazilian hair is used to make these clip-in extensions. So, hair life is considerably longer than other Remy hair. This extension is available in a wide range of lengths. The problem is, not every length is available in the stock. In that case, you can go for customized service from them. They are always eager to help clients.
---
9. Easyouth Human Hair Tape in Remy Hair Extensions
Click on the Image >> See on Amazon
25g, 10Pcs/set;
Straight clip in human hair in pink.
This particular color is very popular amongst young and teen girls. One or two wefts of pink in between blonde, black or dark brown colors are enough to change young girls' whole demeanor. If you also agree with me on this, then there is no need to order several packs of this color for a full head of pink hair; that is not our mission, right? Rather, get just one pack of this shade, which includes 10 small wefts and wear only one each time. 
The hair may seem longer than your own hair. You can trim the extension a bit to match with your hair. The color is very vibrant, and won't bleed if washed in the right color protectant shampoo. There are also other stunning shades available on their website. You can choose for yourself or give it as a present to your best friend.
---
10. Licoville Tape in Remy Hair Extensions
Click on the Image >> See on Amazon
 4 different lengths with luscious colors: 16″(30grams)/18″(40grams)/20″(50grams)/22″(60grams);
40 Grams 20 Pieces Per Pack.
If you want to dye your hair purple, then this one is the right shade, which looks most natural and blends perfectly with natural hair. The shade is rich and vibrant and doesn't bleed while washing. This dark shade of purple goes well as a highlight with dark brown and black hair. Be brave to step out of your comfort zone to pick the bold shades for your hair color. If you are too confused to do so, you can try out only one or two strands of this glamorous color at a time. 
I recommend getting a strong tape to replace the included tape that comes with these hair extensions. As soon as you replace the tape, this hair quality becomes two times better than the previous one. The hair does not shed at all, and with good tape, it stays put for long.
---
Bottom Line
Getting a Remy hair extension is not enough if you do not take care of the hair. The money you spend on the hair extension is a total wastage if it is not maintained. With proper maintenance, the Remy hair extensions can last up to 6 months to 1 year. So, there is not only a short-term benefit like looking good but also a long term benefit of not investing in other hair extensions as well. 
Remy hair can be styled and dyed. But doing so often can damage the hair, making it shed, weak, brittle, and lifeless. If the hair is dyed, the color may fade. So, minimum heat styling makes the hair go a long way.
Read more: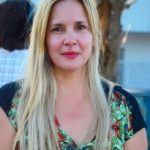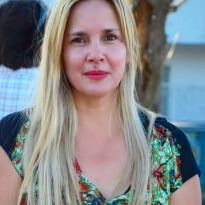 Guys, I am Camila Avery and I love to help my mom to do indoor & outdoor activities. As a lady, I have passed my time on gardening, home improvement, and personal or self-care. I have acquired some degrees in outdoor recreation, beauty, and hair care. It is not easy to work with top-level professional beauty experts. But, I got that opportunity and experimented with different hair extensions, hair colors, and cuts.