This article may contain affiliate links, which means if you make a purchase following our links won't cost you extra, but we may earn a commission. Learn more
Ombre hair is the most glamorous and trendy hairstyle. We all want to look at our best in special events, or just about every day. But dying our own hair involves the risks of choosing the wrong shades, damaging the hair, excessive hair fall, and so on. One also must have enough budget and time to make an appointment to the high-end salon or hairstylists to make the dream of getting a red carpet-worthy ombre hair come true.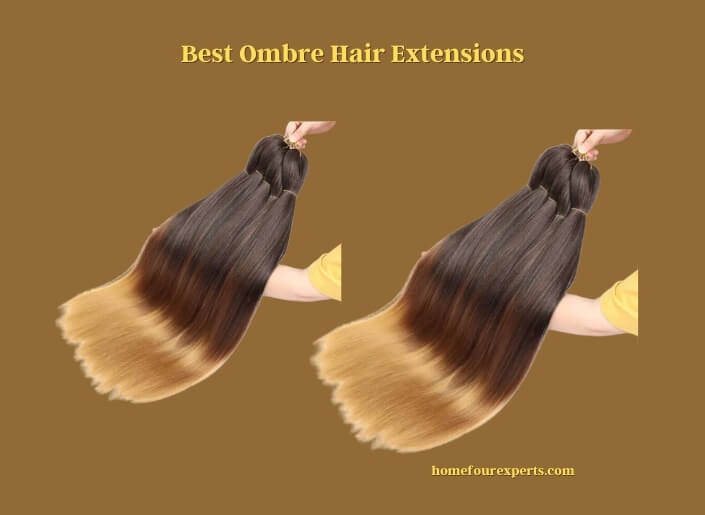 Hair extension is the cheapest, safest, and quickest way to get a full head of head-turning ombre hair without breaking a sweat. Sounds like a good idea, right? But there are countless options to choose from in respect of extension types, hair color, quality, length, and so on.
Don't worry, we have your back by making a list of the most alluring ombre hair extensions of this year. You will have more than one option in each link we have shared and also multiple options to choose from and match your style. 
Things to Consider for Ombre Hair Extensions
To choose an ombre extension, always pick one that matches your hair root color. If your hair is black, then an ombre, which includes black at the root, will blend well. The same goes for brown and blonde hair. 
The tip of the hair may not blend well in some situations. If you have chosen an extension that includes a pastel shade at the tip, then the hair may stick out and show. In this case, you can keep your real hair hidden under the extension by making a low bun. 
For long hair, if you choose to curl your hair and leave it open with your hair extensions, choosing an ombre extension that includes natural colors will only be a smart idea. After curling or making your wavy, the hair will blend in with the extensions effortlessly. 
If you are choosing a braid crochet hair extension, then there is no such trick to choose an extension. Upon making braids all over the hair, any color will blend in. 
Which Extension Type to Choose
Here, we have discussed only two types of ombre hair extensions, braided and tape-ins. Let's talk about which one is for whom. 
Braided
Braided extensions are for women who want to make braids all over the hair. I don't believe in such laws about braiding or kinky only black women's hairstyles. In this era, anyone can wear anything they are comfortable about. 
But, you have to keep in mind that braid extensions arrive with a Yaki texture and are meant to be worn as braids. Like leaving the hair open to do an updo, this one is not the best option to do other hairstyles.  
Tape-In
Tape-in extensions are for those who like to make different hairstyles or prefer leaving the hair open. That is why we have listed some top-notch tape in the hair on this list. This is not a safe option as you can only make loose braids with this type of extension to make braids. 
How to Care Ombre Hair Extensions
Natural 
Natural hair extensions need extra care than synthetic hair. Always use moisturizing and color-safe hair products to make the ombre dye remain intact for the hair life span. If the wrong product is used, the color, as well as hair quality, can degrade over time. To style, use a heat protection spray and avoid the sun during the day. 
Synthetic
Synthetic hair is easy to maintain and care for. One thing to keep in mind is that no matter how good quality the hair seems, never apply direct heat. Applying heat often for a long time can damage the hair. 
View Some of Recommended Ombre Hair Extensions:
Beyond Beauty-Synthetic Braiding Hair Extensions in Black and Brown Ombre
Click on the Image >> See on Amazon
Pack of 3 braiding spring twist extensions, 8-inch long;
Super-soft synthetic hair;
Color: 1B and 27 ombre shade.
As an alternative to high-end human hair extensions that costs a fortune, this artificial hair extension is a smart alternative. You will get the same texture and softness at a less price. The hair arrives as a pack of three. For a full head braided installation, you will need 4 to 6 packs of these extensions. 
The hair has an ombre effect that starts as 1B black and fades to 27, brown. My tip for wearing this hair is, before wearing it, try pulling the strands a little so that the springs can relax a bit. It also helps the hair look fuller and more natural. 
You can wear it as a crochet extension or individually braided. Try making a crazy pattern on the scalp by parting in numerous ways while wearing these. It makes a lot of difference in how you wear it. Other than that, the hair is soft, bouncy, and natural-looking.
---
DAN NING 3 Tone Pre Stretched Braiding Hair
Click on the Image >> See on Amazon
Material: high-quality Kanekalon;
28 inch long, Yaki textured;
Dark brown to medium to light brown ombre hair.
For those who are looking for super long braids can have a look at this beauty. This extension is impressively 28 inches long and colored in three natural shades: dark, medium, and light brown. No need to worry about the thin and long hair you have. By wearing these braid extensions, you can add up the volume to the end of your locks as well as make it even longer. 
The three natural shades create a glamorous depth in your hair. These are synthetic hair with a Yaki texture, but it is hard to differ from Remy hair extensions. For the Yaki texture, you can play with this extension by making braids to the first fourth-quarter of the hair from your roots and leave the rest open or tie in a ponytail. Instead of making a full braided look, this one will look even more stylish and elegant. 
---
SARLA Natural Curly Wavy Halo Hair Extension
Click on the Image >> See on Amazon
18-inch headband extension;
Wavy texture;
Synthetic hair in brown to ash blonde ombre shades. 
Wire crown headband style extension is the most comfortable form of extension and the quickest way to add volume and length to the back of any one's head. However, as there is no extension on the head's front, it is only recommended for girls who have a fuller hairline. Besides, the real hair length should be at least shoulder length to blend this extension in seamlessly. 
The brown to ash blonde extension will blend well with brown hair. The ombre shade at the tip of the hair will lift your entire look if your hair is not dyed. Moreover, ombre shades and stylish waves will make you look glamorous for any special event. The best thing about halo hair extension is, you can make braids, pigtails, and different kinds of low bun effortlessly. The hair has a self wavy texture. To match your regular hair, you can try curling your hair.
---
Ubeleco Yaki Texture Easy Braid in 1B/Green Ombre
Click on the Image >> See on Amazon
Pack of 8;
Yaki textured pre-stretched braided hair;
24-inch ombre black to green color.
There is no other option than picking up a vibrant color to stand out your hair from the crown's rest. This textured extension is the perfect example of a head-turning mix of ombre shades that looks professionally done. But the reality is that you are spending the cheap synthetic hair only, without spending on an expensive salon. 
However, the 24 inches braid extensions are pre-stretched. So, no matter how often or how long you use these, it is supposed to last long. There are other crazy options like this on their website. Black/pink, black/purple and black/silver are other striking shades to wear as braids. Here, you can order different lengths as well.
​If 24 inches seems a bit too long to manage, just order the one you feel comfortable with. However, this extension will fit young girls to attend DJ, clubbing, and hang out with friends. It is better for a formal look to select a more sane color to wear as an extension. 
---
Huayi- Mushroom Brown Hair Extensions
Click on the Image >> See on Amazon
Type: tape-in 100% human hair extensions;
Dark brown to mushroom brown ombre shades;
22 inch, 50 grams of hair in a pack.
Don't like applying and taking off hair extensions every day? Then the tape is an even better solution for your hair. Once applied, you can take a bath and sleep in with your extensions and be left for weeks. You can treat the hair like your own hair, and if properly applied, the hair becomes seamless. 
This mushroom brown ombre hair is hard to find color as a hair extension. Even in the salon, the stylists merely can bring this color to their client's real hair. Now you can order this online without waiting for ages to dye your own hair. Needless to mention, the cost and harm it causes to you.
This hair is the instant and safest solution to get lustrous ombre colors to your hair in minutes. You can wear this at home and reapply it after a few weeks with additional tapes when it slides down from your hair roots. 
---
Imayli-Brazilian Ombre Deep Wave Hair Bundles with Closure
Click on the Image >> See on Amazon
Deep wave human hair extensions;
4 bundles with lace closer;
Black to golden brown ombre.
What makes black women look gorgeous than wavy locks of golden hair? For me, it accentuates their face with the golden color, and the identical hair texture is something that is only meant for them. 
This pack of 4 bundles of high-quality human hair can be customized to create their preferred version of hair extensions. One bundle has a lace closer to wear on the hairline, and the others are for the other parts of the head.
Imayli offers this kind of extensions from 12 to 20 inches in length in two textures: a deep wave and curly. The hair is real human hair, so there is no doubt in terms of quality. So, if you have black hair in this deep wave texture, you can definitely go for these ombre extensions to get gorgeous locks. 
---
Full Shine-Ombre Balayage Tape-in Human Hair Extensions
Click on the Image >> See on Amazon
12 to 24 inches human hair;
Straight, silky texture, ombre balayage color.
Here, you will get ombre balayage human hair extensions in 14 stunning shades. No matter what skin color or hair color you have, you will surely get multiple options that match your style and features. The hair is available from 12 inches to 24 inches in length. 
These are tape in hair extensions. The application, maintenance, and reapplication are effortless. Hair is very soft, healthy, and comfortable to wear for months. Don't forget to order additional tapes to reapply the hair as frequently as you like. 
You can never go wrong with balayage ombre hair extensions. These are most glamorous, trendy, and give a salon-perfect look without hitting the salon. As these are real human hair, hair life depends on your maintenance routine and its products. One pack is enough for a full head look and only uses products meant for hair extensions. 
---
Remy Hair Ombre Brown 100% Human Hair Extensions
Click on the Image >> See on Amazon
10 inches Brazilian virgin weft hair;
No synthetic hair or animal hair mixed;
Temperature160~180 Celsius;
Each bundle is 95-105g.
An advantage of wearing hair extensions is, you can get out of your comfort zone to try shades that you would never do to your real hair. If natural ombre shades or balayage shades are too plain for you, you can get the striking shades of ombre extensions from Losmoeer. There are different ombre shades to choose from, and nothing is boring plain natural shades. 
The hair is 16 inches long. You can't cut the hair short as it will ruin the proportion of three colors on the hair. For a shorter extension, it is better to look at other vendors. However, this hair extension is synthetic but highly heat resistant. You can apply mild heat to make your style last longer.
---
Angles Beauty- 5 Pack Ombre Jumbo Braiding Hair
Click on the Image >> See on Amazon
5 packs of synthetic jumbo braid;
24 inches long.
Black-burgundy ombre style never dates out for girls with black hair. The same goes for braids. This pack of jumbo braids consists of 5 braids, which are enough for full head coverage. Other than this, there are also other beautiful two-tone and three-tone ombre shades available in 5 and 3 packs in Angels Beauty hair extensions. 
For women of any age, a burgundy ombre is a safe and suitable choice. Wear it to your class or office, or wear it in a wedding, you can rock any look, in any event, wearing this hair extension. These are high heat synthetic hair, safe to heat style as you like.
---
Feilimei-Ombre Rainbow Crochet Braiding Hair, 3Pcs/lot
Click on the Image >> See on Amazon
24 inches Yaki texture hair;
3 pc per pack;
Synthetic rainbow hair.
Our list would be incomplete without this rainbow hair extension. Give it to your younger sister or teenage daughter at their birthday to have their very first hair extension experience. They would love to wear this on family vacations or pay to visit her friends to surprise them. 
There are three bundles of thick rainbow synthetic braids. For a full head, you may need ten of these for an adult. There is a nice Yaki texture to this hair, and the length is 24 inches. This may seem a little too long for a teen. You can trim the extension if it needs to be shortened.
---
Conclusion
Have you gotten your hair yet? If yes, I strongly recommend contacting the vendor and sending your photo to know if the hair you have chosen will match your hair and skin color. All the customer care of these vendors are amicable and responsive. 
Even after such an effort, if you think the hair arrived is not up to your choice, then you can always replace it as long as the refund policy claims. So, read these policies before ordering, these are elaborated on the respective hair extension links. Lastly, my advice is to choose two or three types of hair extensions for formal and casual events. Because you never know when the perfect hair may be needed to save your day.
Featured image credit: Amazon.com
Related Posts: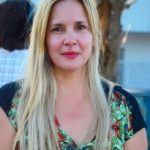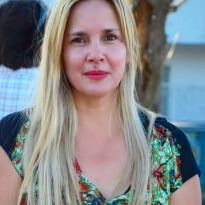 Guys, I am Camila Avery and I love to help my mom to do indoor & outdoor activities. As a lady, I have passed my time on gardening, home improvement, and personal or self-care. I have acquired some degrees in outdoor recreation, beauty, and hair care. It is not easy to work with top-level professional beauty experts. But, I got that opportunity and experimented with different hair extensions, hair colors, and cuts.