This article includes affiliate links, which means we may earn a commission if you make a purchase following our link. Please refer to our review guidelines.
What is the first thing a visitor notices about your house even before entering it? Your main door. But many people just ignore the door and pay attention to decorating and refurbishing their walls, furniture, cabinet, and other accessories. The door is the first impression of your home and your preference for cleanliness and being presentable. 
So now, you are probably considering painting the door or attaching a wreath, bell, or any other decorative items. But what about the scratch marks and chippings on it?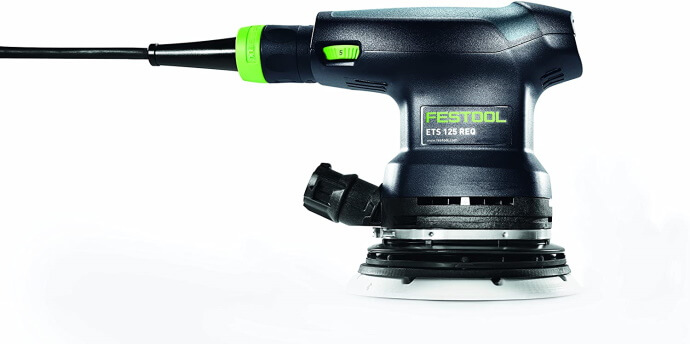 First, you need to have a clean surface to work on it. Should you hire a handyman for it? The expense you are willing to pay is enough to get a sander, which you can use for years on many other different DIY projects as well as door sanding. Sounds convincing, but don't know much about sanders?
Then let's go find out the best sanders for sanding doors. We have a concise list of some accurate sanders for doors from hundreds of options, so choosing one becomes convenient for you. 
Why Do We Need Sanding Doors Before Painting?
I would say, we must sand a door while refurbishing or re-varnishing just to make the most of our effort. No one wants to end up with a poorly finished painted door or a sloppy looking door after spending time, money, and labor on it. If you put fresh paint on a wooden door, then all the scratch, chipping, and scraps will show even clearer. 
A moderate amount of sanding is all it takes to remove old paint and scratches from a wooden surface and prepare it for priming and painting. 
What are the Steps to Sand a Door?
Professionals already know the steps for sanding a wooden door. This part will help the homeowners, beginners, and DIY enthusiasts to be prepared for their tasks. 
Choosing Sandpaper
To sand an old door, you should keep multiple grit-size sandpapers handy. Remember to take the 'non-clogging- types of sandpapers for removing paints and fine finishing. The lower grit the papers, the more aggressive it is to the surface. Finer grits papers are noted with higher numbers.
The type of sandpaper you will use also depends on the type of sanding machine you are using. If it has a 'hook and loop' system, then you will need only that kind of paper. There are also velcro sanding machines, which attach the papers like a velcro. 
If you are using a freshly-made door, then still it needs fine finishing before painting. Just look for any swirl marks or imperfections on the wood surface. If you find one, then you know that this door also needs some grooming. 
Choosing Sanding Machines
You can do the sanding job manually, but the finish will not be as good as a machine-sanding on a wooden door. Besides, it will take a lot of effort and is time-consuming enough to ruin your motivation toward the project altogether. 
So, have mercy on yourself and get a random orbital sander for your project. There is no point in getting one just for sanding one door. But these machines are so incredible that you will want to keep doing DIY projects once you get one of these.
Vacuuming and Cleaning
After removing the paint with aggressive sanding and finishing with the fine sanding, you need to clean the surface. Vacuum any remaining dust particles and wipe the door surface thoroughly. First, use a dry microfiber cloth to do this, then use a damp cotton cloth to make the surface clean. Once the door is thoroughly dried, it is ready for priming, varnishing, and painting.
How to Choose a Random Orbital Sander for Doors? 
Power
The more powerful the machine is, the more aggressive it can be. Besides, powerful motors last longer. So, for professional-level sanding on doors, veneers, or any other wood surfaces, go for powerful sanding machines. 
The motors usually range from 2 to 3 amps. Motors higher than 2.5 amps are considered as powerful for a sanding machine. 
Weight
Doors are usually sanded when it is attached to the frame. Very few people prefer their door horizontally placed before sanding. So, most of the time, you have to use the machine's vertical and overhead positions. If the sander is heavy, then holding it for a long time, and applying pressure on the surface becomes crucial. So, a lighter weight, well balanced, and good ergonomics orbital sander is the best choice.
Profile
Is it a low machine profile or not? A low profile machine is easier to hold and fits in every hand size. On the other hand, it is easier to reach any tight places with a low profile sanding machine. If you have a door awkwardly placed, then you should prefer a low profile sander for it. 
Speed
There are single and variable speed random orbital sanders available in the market. Of course, the variable speed sanders are pricier, but these are versatile. If you have a bigger budget, then you should take a variable speed sander for your door sanding project. 
If you have to pick the single-speed sander, all you need is some sanding papers of different grits. You can use the same machine for different tasks if proper grit of papers is used. 
Dust Collection
While sanding doors, the last thing you will want is to gulp dust and breathe fine particles. So, a good dust collection system is a must for an orbital sander. If you don't have a shop vac, try to know the dust collection efficiency of the model you will buy.
These are not mandatory to be checked for a sander, used for doors, but the machines' performance and the operator depend on these. Low vibrations and noise is the key for swirl-free flawless sanding. 
Finest Way to Sand a Door
Sand with non-clogging 180- or 220-grit sandpaper or sanding sponges (look for 'non-clogging' or 'stearated' on the label). Sand simply enough to form the surface feels smooth. After sanding, vacuum and wipe down the door with a humid cloth to get rid of all the dust.
Editor's Speech
The sanders we have listed here are more or less the same in terms of the final result. The drawbacks, comfort, and durability are all the things that make one sander better than others. So, pay attention to those issues before actually getting one. Because one sander accompanies for years if chosen wisely. 
Door sanding is not solely dependent on the sander itself. Sanding paper and the quality of paint or varnish also matters. For a successful project like remodeling or refurbishing, you should consider all those as well.
View Editors Selected Sander for Doors-
It's hard to like sanding, though, if you're using the incorrect tool for the work. Simply because a tool is purchasable doesn't mean it works. Here are my six go-to tools for sanding everything from new wood to old plaster.
Festool ETS 125 REQ-Plus Random Orbital Sander
Click on the Image to >> See on Amazon
5-inch sanding pad size;
5/64″ (2.0 mm) sanding strokes;
2.4 lbs in weight.
Every sanding need is covered with this Festool random orbital sander from paint removal to fine polishing wooden doors. It has variable speed functionality so that one can use different sanding pads with the same machine to do the entire door sanding job.
For contractors, sanding doors and windows are stressful because of the long term vertical applications of heavy, powerful machinery. This lightweight sander fits in the fist; it makes one-handed operation possible. The no-vibration mechanism is a bonus for fatigue-free limbs. 
The only drawback is it is very expensive. Only professional woodworkers and contractors can afford this one. For homeowners and DIY ers, there are other more affordable options on this list.
Good for 
Durability; 
Well balanced for vertical applications;
Low vibration suitable for prolonged use;
Variable speed for versatile use.
Not so good for 
Makita BO4556 2 Amp Finishing Sander, Teal
Click on the Image to >> See on Amazon
Paper clamps mechanism;
Comes with a storage case; 
14,000 OPM single speed.
The round shape of a random orbital sander fails to reach the corners of the door when it is already assembled. Most people choose to sand their doors without removing them from the frame. This finishing sander is a more convenient option for them for its square shape of the pad. The only drawback is, it is a single-speed sander.
This Makita finishing sander collects dust through the dust pad. This is how it finishes without leaving swirl marks. As it is a budget-friendly finishing sander, if the material build-up beneath the sanding paper is high, then it may leave swirl marks on the surface. A good tip is to go slow while you are giving a finishing touch on the door you are working on. This way, all the dust build-up will be sucked in through the pad, and all you will have is a flawless door, ready to paint. 
Good for 
Sanding tight spaces;
High capacity dust collection;
Dustproof;
Storage case;
Inexpensive.
Not so good for 
SKIL SR250801 Corded Detail Sander with Dust Box
Click on the Image to >> See on Amazon
Power: 1A;
Sanding orbit diameter: 1.6;
Sandpaper Grit Type: 120 grit;
Sanding surface: 101.6*146.
The variable speed of this unit is useful not only for various stages of sanding a door but also for multiple materials as well. Do you want to remodel the wooden door at the front, the plexiglass door in the shower, and the garage's metal door? This one unit is the master of sanding all these different materials.
While other sanders become slow by applying pressure, this one becomes even more aggressive when pressed on the surface. That is why it works faster and more efficiently compared to other competitors. It has a transparent dust box to make dust extraction and cleaning easier. 
The dust collection is not so satisfactory, though. For half the price of a powerful random sander, I think this one is smart for refinishing different door materials. 
Good for
Compact size;
Powerful motor;
Easy to clean dust canister;
Variable speed for different materials.
Not so good for 
Bosch ROS20VSC Palm Orbital Sander/Polisher Kit
Click on the Image to >> See on Amazon
7,500-12,000 OPM: 
Sanding pad, sanding disc, dust canister, vacuum adapter, dampening ring, and carrying case are included in the package.
Due to a 2.5 AMP powerful motor, Bosch ROS20VSC Palm Sander removes a great amount of material at the highest speed. You can strip off old paint and varnish from the door surface more quickly with this. It has a variable speed, which is easy to change with a convenient regulator. This one is also useful for fine finishing to erase all the swirl marks of low-grit papers. However, this unit has got all the assortments. One needs to use it at a professional level.
The included dust control system collects all the fine dust to breathe fresh air, not fine wood material. With the included adapter, you can also choose to connect it with the shop vac if you have any. 
This unit weighs around 3.5 pounds, which is a pain to hold vertically and overhead for a long time. With big guys, this one should not be an issue. This is an affordable palm sander for professionals as well as homeowners. 
Good for
A complete package for professional use;
Variable speed for different sanding needs;
Swirl free finish;
Easy paper attachment and removal.
Not so good for
Heavy for prolonged vertical use.
CRAFTSMAN CMEW231 Random Orbit Sander
Click on the Image to >> See on Amazon
3.0 Amp motor, 12, 000 OPM speed.
The performance you will get from CMEW231 craftsman sander will put the name brand orbital sanders to shame. It has a low-profile design for easy reach to tight places and fits in the palm for a better grip on it. It is equipped with a 3 amp beasty motor-probably the mightiest for a random orbital sander. 
It collects dust quite well, but you shouldn't fall for the advertisement as they claim it to attach to a standard vacuum hose. But you can still make it useful by including a soft plastic reducer sleeve of 1½ by 1¼ inch size. People also attach it to their regular vacuum cleaner as well, if it fits. 
This sander is backed by a three years long warranty. The dust-sealed switch and sturdy body are proof of its lasting performance. For noise and vibration-free sanding and a subtle, seamless finish, why not get this one for a budget-friendly price?
Good for
Long warranty;
Durable and dustproof;
Compact, low profile design for easy access;
Superior performance.
Not so good for
Not compatible with 1¼ in. vac hose as advertised.  
DEWALT DWE6423 Random Orbit Sander
Click on the Image to >> See on Amazon
8, 000 to 12, 000 OPM speed;
3.49 pounds.
The reason for enlisting this Dewalt Orbital Sander is to satisfy the woodworkers and contractors who live on name brands. Other than that, all other sanders we have listed here are as good as this one. First of all, this sander is compatible with DWV010 or DWV012 Dewalt dust collectors, without an adapter. If you don't have either of these, then get a DWV9000 Universal Quick Connector to attach this machine to any vacuum system. 
As a Dewalt product, this one is equipped with a super motor, and the entire unit is dust-sealed. Just like all other Dewalt products, it is also covered by a long warranty. The ergonomics of this sander is to the next level and reduces vibration to a considerable level. Altogether, it is a comfortable and fatigue-free experience to use this one for a door improvement project.  
Good for
Auto attach to Dewalt dust collectors;
Low vibration;
Dust-sealed for a longer life.
Not so good for
Requires an adapter for a universal vacuum hose.
Frequently Asked Questions
How Does a Sander Work?
It is a powerful device that is utilized to smooth wood surfaces by cutting stains with sandpaper. Sandpapers are attached to its base and later, they are quickly removed. You can realize and fix it in the same way on a table.
What Is a Power Sander Utilized for?
These useful resources are utilized to smooth surfaces and give them a complete look. The power sander is moved in a circular motion to a superficial layer to eliminate any grating material. It is used to run an assortment of wood-assisted assignments with auto body fix.
What Is Better Orbital or Palm Sanders?
Orbital sanders for the most part use sandpaper in the scope of 80 – 160 coarseness. They are considered fragile blossoms when contrasted with the other strong sanders. Be that as it may, palm sanders are bigger and are brutish. Orbital sanders are named so on the grounds that they move in the circular movement called circles.
Relevant Resources: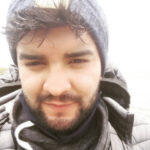 Hi, I am Eric Devin and I am a professional interior architect. Since childhood, I've always enjoyed DIY projects! And, I have loved to solve simple household problems using essential tools and equipment. I have also acquired a lot of information about basic household tools settings by working with contractors.