If you use a scroll saw occasionally, you may get confused about choosing the right blade for the saw. Even sometime a professional may face difficulties to choose the right one.
But a little bit of research about the scroll saw blades, and other relevant things will help you to pick the perfect blade to complete your project.
If you're out of time, this guideline will help you to find out the best scroll saw blade for your saw in no time.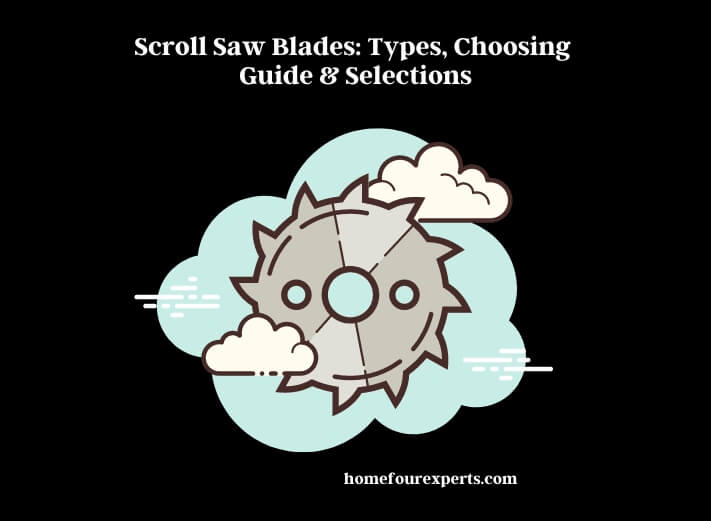 Because here you'll know about different types of scroll saw blades, the must-have features of a good blade along with the best-rated saw blades.
All the information I have shared here will definitely lead you to the best one you need.
Read our detailed guide and find the scroll shield blade! Here're the types of blades, double tooth blades, concealed tooth blades, precision ground blades, and compatibility.
So let's get started…
Types of Blades
Before knowing about the basic features of a scroll saw blade, you need to know about the available types of blades in the market. You'll find mostly seven types of blades,
like-
Standard Tooth Blades
Standard tooth blades are made with the tooth of the same size and distance. They are available in two kinds- metal blades and wood blades.
Metal blades have smaller teeth and less space between the teeth. And you'll find them a little bit noisy.
Wooden blades have large teeth and more space between teeth than metal blades. These blades are designed to clean the sawdust you produce by cutting wood.
Skip Tooth Blade
These blades are quite similar to standard tooth blades, except in the skip tooth blade every other tooth is skipped. So the blade has more space in between the teeth and it helps to keep the blade cool.
Double Tooth Blade
This is like a skip tooth blade with a huge space between the sets of 2 teeth. They cut slowly but you can have a smooth cut using them.
Reverse Skip- Tooth Blade
This blade is also similar to a skip tooth blade but the last few bottom tooth points are designed upward. This helps the blade prevent splinting or tearing out on the bottom of the cut.
Precision Ground Blade
Precision ground blades are like skip tooth blades with small teeth which can be used to shape. They are sharp and can be cut in a straight line and give a smooth surface.
Spiral Blades
Spiral blades are a group of blades that are twisted together. So you'll find teeth all around the blade. You can cut your working piece in any direction without turning it.
But these types of blades can't make a sharp corner and end up with a rough and wide surface.
Crown Teeth Blades
These blades are designed like a crown and have space in between the crowns. The interesting thing is crown blades can be used either way.
How to Choose the Perfect Scroll Saw Blades
Now time to check out the most important features of a good quality saw blade. And they are-
Type of Cutting Material
The first and most important thing you need to consider while buying a blade for your scroll saw is to check the material you need to cut with it frequently.
Scroll saw blades that are made with steel banks are hard so these blades can cut most woods but they are available in different qualities which will leave different results.
Type of Cut
The next thing you need to think about is the type of cut or pattern you need to cut on your cutting piece. For example, you need a small tooth blade to cut intricate patterns on your wood. So, first, determine the type of your cut and then buy the blade for your saw.
Compatibility
You'll find two types of scroll saw blades available while looking for one, pin- end & plain end.
If you're using the older model of the scroll saw, you may need to use pin-end blades. But if you're using a modern model, you can enjoy using plain-end blades.
Saw Measurement
Scroll saw blades are available in different sizes. For determining the size of your blade, you should consider compatibility while cutting various materials. So get a precise idea about the size of the blade before purchasing.
Scroll Saw Pattern
You also need to check the complications of your scroll saw pattern before buying a blade for it. Because a complicated saw will need a blade with small teeth. Though large blades are able to cut any kind of thick material you may face difficulties with cutting the corners.
Throat Size
Checking the throat size of the blade will help you to understand the support you can get from the blade to complete your project. Throat size means the distance of the blade from front to back and the throat size is mentioned on the package.
Now See Our Selected Scroll Saw Blades
Flying Dutchman Scroll Saw Blade
Blade length: 5'';
Blade type: pin-less;
Packaging includes 60 blades, a dozen of each UR5, SR5, PS5, P5, and NS3 blade.
Purpose: cutting wood. 
Whilst other packs of Flying Dutchman we have reviewed come in different sizes, this pack comes in different patterns. There are normal skip tooth blades, spiral skip tooth blades, reverse skip tooth blades, and blades for thicker materials. All the blades are specialized for different materials from wood to acrylic and for different levels of cutting from aggressive to smooth.
Each of the cuts is guaranteed to have a sharp cutting age, but a smooth, clean finish. Spending on a pack of different sizes will serve limited types of materials, but purchasing a pack of different patterns will let you experiment with a variety of materials.
Things We Liked
Suitable for a variety of materials;
Can create different types of cuts;
Leaves a sharp edge on the cut. 
Things We Didn't Like
Olson Saw-Pin End Scroll Saw Blade (Model No FR49501)
Blade length: 5'';
Blade type: pin end;
Packaging includes: a total of 18 blades, 6 each of FR42401, SC41101, and SC41201 blades;
Purpose: cutting hard/soft wood and plastic. 
This review is for those rare people who still use scroll saw that needs pin-end blades to run. This pack of Olson blades is manufactured in the USA, so the quality of each of these blades is well-maintained. These are good for any wood and woody substances and plastic as well from ⅛" to 2" thickness.
There are numerous negative reviews about these blades. Most of the reviews are about breaking the blade of the pin easily. I didn't experience such a problem while using these blades. The matter is, the longevity of scroll saw blades highly depends on the tension, pressure, and speed you are using. Improper operation may lead to premature breakage or damage to these blades.
Things We Liked
Economical price;
Suitable for delicate design. 
Things We Didn't Like
The pins may break easily.
Flying Dutchman Scroll Saw Blade
Blade length: 5'';
Blade type: pin-less;
Packaging includes: a total of 5 dozen blades, one dozen of each  #3/0, #2/0, #1, #3, and #5 blades;
Purpose: cutting hard/soft wood and plastic. 
These twisted blades are made with teeth on both sides. This unique design lets you cut sharp edges and turns more accurately. These blades are cut 360 degrees so that you can turn and move your workpiece according to your convenience and cut as you like. For finer and two-sided teeth, the cut-out pieces become smooth and perfect.
This pack is cost-effective, considering the quantity and cost. These blades are German-made and made with hardened steel, so the blade life is longer than most other cheaply made brands. For beginners, a little practice would be needed to get control over these beauties. But for professional craftsmen, this pack is a must-have.
Things We Liked
Cuts smoother;
Perfect for cutting sharp edges;
Reasonably priced. 
Things We Didn't Like
Hardware & Outdoor – Scroll Saw Blades
Blade length: 5'';
Blade type: pin-less;
Packaging includes: a total of 12 blades of 7 TPI;
Purpose: Cut ¾" to 2″ thick hard/softwood. 
This pack is especially for those cutting needs where you need to cut multiple layers of thin wood or a thick stock of hardwood. With these blades, you can cut materials up to 2 inches thick. The blades are made with hardened and tempered steel for long life.
These are 7 TPI blades, so don't expect the cuts to be super smooth. These blades are more useful for a rough cut to prep up your workpiece for finer cuts. The pack is pricier than fine-cutting blades, but for a handy pack of durable blades, this pack is proven to be useful.
Things We Liked
Higher cutting capacity;
Durable blades;
Suitable for cutting multiple layers. 
Things We Didn't Like
Olson Saw – Precision Ground Scroll Saw Blade (Model No PG49802)
Blade length: 5'';
Blade type: pin-less;
Packaging includes a total of 12 blades of 12/8 rev. TPI, 10.⅝ rev. TPI and 9/6 rev. TPI;
Purpose: Cut 3/16″ to 2″ thick hard/softwood. 
There are three sets of blades for different thicknesses and different cutting needs. All the blades have a reverse tooth designed for smooth and sand-finished cuts. The finer one is for precise cutting of thin materials, the medium one is for steady cutting of ¼'' thick materials and the larger one is for cutting ½'' materials.
These blades are proven to last longer up to 4 times compared to other ordinary scrolling blades. The final result you get from these blades is more accurate and finished cuts on your workpieces. You don't have to sand the top or bottom surface, as the reverse tooth cuts clean all the way to the surface. One pack goes a long way.
Things We Liked
Cuts fast;
Stays sharp for longer;
Eliminates the need for sanding.
Things We Didn't Like
SKIL-Plain End Scroll Saw Blade Set (Model No 80182)
Blade length: 5'';
Blade type: pin end and pin-less;
Packaging includes 12 blades of 28 TPI, 12 blades of 11.5 TPI, and 12 blades of 9.5 TPI.
Purpose: cutting wood, plastic, and metal. 
A combination of pin-end and flat-end blades are made in this pack. It should be useful for those, who use both pin and flat-blade-compatible scroll saws. Besides, now there are scroll saws available in the market that take both kinds of blades.
However, these blades are made from gauge steel and come in a variety of sizes so that they can cut a wide range of materials. From wood to thin metals everything can be crafted when you have this pack in your toolbox. Don't keep high expectations about cutting metals, only thin metals can be shaped with these blades. For 36 pieces, the price is budget-friendly.
Things We Liked
Low price;
Suitable for a variety of materials;
Perfect for intricate cuts. 
Things We Didn't Like
Read More: 10 Most Powerful Tile & Stone Diamond Saw Blades
Flying Dutchman – Ultra Reverse Scroll Saw Blade
Blade length: 5'';
Blade type: pin-less;
Packaging includes a dozen of each #2/0, #1, #3, #5, and #7 blades.
Purpose: cutting wood. 
This manufacturer Flying Dutchman is one of the most popular brands when it comes to wood carpentry. Their variety packs of scroll blades have gained popularity due to their longevity, performance, and price. This pack is no different; it is combined with different sizes of reverse-toothed blades to ensure smooth cuts on even hardwood materials.
To make every cut splinter free, the third tooth of these blades is placed reversed. These blades cut faster and are more polished. Blades can be usable for a longer time. Make sure you clean the blades properly after each application because the fuzz build-up at the reverse side may affect your workmanship.
Things We Liked
Cuts faster and smoother;
Durable.
Things We Didn't Like
Needs to clean often during applications.
Olson Saw – Skip Tooth Scroll Saw Blade Assortment (Model No FR49400)
Blade length: 5'';
Blade type: pin-less;
Packaging includes 36 blades, a dozen of each 20 TPI, 11.5 TPI, and 12.5 TPI blades.
Purpose: cutting wood, plastic, and metal. 
For most of the scroll work, we need to make a rough cut to eliminate the edges of the workpiece we don't need and then make a finer cut to round off the rough edges to make a delicate design. This pack was designed with that need in mind. In this pack, you will get low-TPI blades for rough cutting, medium blades for close-radius cutting, and high TPI for the finest cuts.
Though these are not high-end blades for professional use, this pack is useful as a replacement for emergencies. So, don't think too much to decide and choose your blades. Everyone needs to store replacement blades to ensure uninterrupted crafting.
Things We Liked
Creates fewer chips;
Includes blades for both rough and fine cutting;
Suitable for thick materials. 
Things We Didn't Like
Delta Power – Precision Ground Scroll Saw Blades (Model No 40-520)
Blade length: 5'';
Blade type: pin-less;
Packaging includes 12 blades of 11.5 TPI.
Purpose: cutting softwoods. 
I recommend this pack for beginners usually, for mastering their scrolling skills. Because, these blades prevent burning while cutting any material; so, you can experiment and practice with these without harming the workpieces or damaging the blades themselves.
The advertisement described these blades as all-purpose blades, but in reality, with these blades, you will be able to cut only soft and thin woods, like pine stripes and so on. Anything thicker than that or harder may have a less smooth finish after cutting with these blades.
Another thing is, if applied on hard materials, the sharpness of these blades may lose early. Other than that, this pack is suitable for not-so-professional usage.
Things We Liked
Cuts precisely;
Eliminates burning during cutting. 
Things We Didn't Like
Dulls easily;
Not suitable for thick materials and hardwood.
Bosch-Plain End Scroll Blade (Model No  SS5-15PL)
Blade length: 5'';
Blade type: pin-less;
Packaging includes 4 blades of 15 TPI.
Purpose: Professional level cutting of wood. 
You can never go wrong with Bosch products. There are four blades in this pack, which may seem insufficient compared to other packs we have reviewed in this list. But because of the durability, this number is enough to complete several professional-grade projects. Your productivity and craftsmanship will be better when you have blades like this pack that cut faster and smoother for a long time. 
This pack is recommended for professional use. My suggestion is to order multiple of these packs because you never know when the price rises or a situation arises when you need a replacement pack.
Things We Liked
Suitable for professionals;
Leaves sharp cutting edge'
Long-wearing blades;
Affordable. 
Things We Didn't Like
Read More: Top 10 Wet Tile Saw
Frequently Asked Questions By People
When Would It Be a Good Idea for Me to Change the Edge of My Scroll Saw Blade?
Over a long period of time, the edges of the scroll saw begin to fade and this resists the stock cutting. This reduces the exposure of your parchment saw and hinders your ability to create quality work that you can be happy with. In the end, the dull edges lead to inappropriate engine wear
This is similarly a security issue. If you are working with a crushed edge, you are applying a lot of pressure, which can snap the cutting edge. It can similarly make you lean, which can make you slip.
The dull cutting edges similarly further irritate the light. So that the sharp edge stays in contact with the stock for a long time. It could damage your device or, more dangerously, ignite a fire.
How Tight Should a Scroll Saw Blade Be?
Basically, there is an alternative structure for pulling the sharp edge of each scroll saw. In addition, each scroll saw nicely instructs the producer's workshop manual. Experienced carpenters use a tuning technique to test how close their edges are.
Give the sharp edge a boldness or jerk and it should make a vague melodic note. Assuming it does, it means that your sharp edge is exciting and ready to use. Assuming you are not getting anything, you should fix your cutting edge and continue revaluation. Second, it plays a note, you've done the ideal stress.
Conclusion
So by the end of this buying guide, you've learned that there are plenty of options to choose from. All you need to have a precise idea about what you need then you'll be able to buy the right one for your scroll saw.
But to get the idea you need to do some research about the scroll saw blades and even try different models to find out which one is suitable for your saw and most importantly the type of your cut.
For this, you can go through the list I've provided above. Check their details and select the one that suits your project.
You Might Also Like: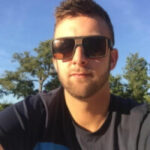 Hello, I am David Rowan. I am a professional contractor with 10 years of experience in home building, different tools used, construction, home remodeling, and other home improvement work. I have already built many custom homes and continued to do several woodworking projects along with how to deal with all categories of tools.