Published on: March 2, 2022
Written by Camila Avery / Fact-checked by David Rowan
This article may contain affiliate links, which means if you make a purchase following our links won't cost you extra, but we may earn a commission. Learn more
Hair extensions help you to increase your hair volume as well as length. But you need to get the perfect hair extensions for getting your desired volume.
After getting and installing the best one, you need to take proper care of your hair extensions. And the first step is brushing your hair.
Yes!
You need to be careful while choosing a brush for your extensions. Because regular brushes won't work well to detangle or brush your hair extensions, they may cause damage to your hair.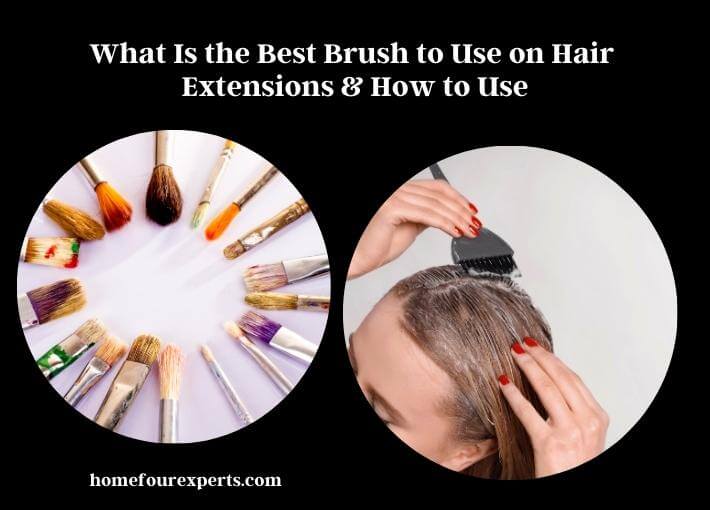 Discover your choice in the list of hair brushes for your hair. Here are the types of hairbrushes, why expert brushes are needed, and why ordinary brushes should be avoided.
According to our research, we found that experts suggest that the "Detangling Brush" is the best hair brush for extension hair. Most of the users receive a positive site for this hair styling tool. You can pick this if you want the best quality hair brush.  
So you must get the proper hair brush for your extensions.
Hair Brush Types
Before buying a hairbrush for your hair extensions, you need to know about the different types of brushes available for hair extensions. Such as,
Round Brush
The round brush helps you to increase the volume of your hair. They are available in different sizes depending on how you want your curls to be. If you want tight curls, small round brushes are perfect for this. If you use a large round brush, you will get nice beachy waves.
Paddle Brush
These brushes are large, wide, and flat with a rectangular head. Paddle brushes mainly use for flattening out frizz and give the hair a straight, sleek look on your extensions.
Looper Brush
Looper brushes come with loops instead of bristles in them. This type of brush won't pull your hair extensions, easily slide through them, and comfortably detangle your hair and extensions. This is a must-have accessory for your hair.
Reason You Need a Specialist Brush for Your Hair Extensions
There are a lot of reasons you should use a special brush for your hair extensions.
They are specially designed for hair extensions and strong enough to deal with a lot of hair because these extensions are thick and long most of the time.
They are also soft and gentle enough so that they do not pull your hair too hard on their bonds during brushing, so they don't become the reason for breakage.
These brushes can brush to the roots of the extensions but won't get stuck in the bonds and cause tangle.
Reasons You Must Avoid Normal Brush for Hair Extensions
Using a regular hair brush for your hair extensions may cause damage to them.
If you choose a normal brush, you have to work hard to detangle your hair extensions, but this can cause breakage.
If your hair is wet, they are weak and become vulnerable to damage. So using a regular hairbrush on wet hair can damage your hair cuticle.
This also goes for clip-in hair extensions, and a regular hair brush will stretch and snap, which destroys your hair strand over time.
Can You Brush Your Hair Once You Have Extensions?
Never brush the extensions once they are wet, as this is often when it's the foremost vulnerable to breakage. Instead, brush them before washing or once they're 90% dry. For brushing, we suggest using the Loop Hair Extensions Brush. Alternatively, you'll also use a wide-tooth comb or a soft brush.
Why Do Hair Extensions Need a Specialist Brush?
There are many reasons why hair extensions require a brush that has been purpose-designed for them. A hair extension brush must serve two purposes. Equally, it must be strong enough to figure through many hairs, as hair extensions are often very thick and long. However, it must be gentle enough to not pull too hard on the bonds when brushing (if wearing permanent hair extensions) and not cause any breakage. Like this, the comb must have the power to brush right up to the roots without getting stuck within the bonds or causing them to tangle.
How to Brush Your Hair Extension
If you've decided to use hair extensions, you must know how to take proper care of them, especially the right way to brush them. We can help you with some tips for brushing your hair extensions.
Use a brush with soft bristles. Especially hair extension brushes made with boar hair, their bristles are firm but gentle for your hair extensions.
The first step is to gently run your fingers to remove most of the biggest tangles. Remember, you have to be patient while detangling or brushing your hair extensions.
To brush your hair extension, hold the hair roots with one hand and gently brush with the other hand by starting at the end of the hair towards the scalp.
While brushing your hair, always go in a downward direction, it helps to preserve your hair's natural direction.
Brushing your hair at least 3 times a day is one of the best ways to get the most out of the extensions.
Our Selected Some of Popular Hair Brush for Extensions-
You'll find a number of options to choose from, even though we've listed some popular brushes on the market. You can also check this out.
Also, we have included some other important information about brushing your hair extensions.
Hope they will help you to choose the right one and take proper care of your brush.
1. Detangling Brush Safe for Hair Extensions
Ionic Hair Brush;
Pure boar bristles;
Comfort rubber handle.
Best styling tool- This (Ionic hairbrush) is suitable for styling hair because these brushes tame frizz effectively. It gives more manageable and tangle-free frizz-free hair. Its bore bristles do that magic on every kind of hair extension. 
Perfect design- The length of the bristles is fixed carefully so that it will detangle your hair nicely without disturbing the roots of the extensions. That results in shedding-free brushing of your hair.
Best Quality- The brush is a simple black-colored brush, with no mentionable design. But the quality of the brush is good for the betterment of hair and hair extensions. Its boar bristles help to collect the naturally produced oil from the scalp and distribute it throughout your hair and the extensions evenly. It is important because the extensions have no natural root to get nourishment. Brushing is the only way to moisten them with natural oils.
Comfortable– It's a lightweight tool and it ensures your comfort. This matte black detangler hairbrush comes with an ergonomic design. 
Versatile- You can use all conditions. It's suitable for both man and women's hair.  great for dry or wet hair. Use after conditioning, wet time, and dry time of daily uses. You can use them in various ways. 
---
2. Spornette Brush-Cushioned & Looped Bristles for Hair Extensions
For natural and synthetic hair and hairpieces;
Looped nylon bristles;
Suitable for sensitive scalp.
Adjust with hair- From the looped bristles of this brush, you can get assurance that this brush will never snag your hair, valuable hairpiece, or extensions.
Suitable for long to short hair-  This brush is great for long hair as long hair and long extensions tend to tangle easily. As this brush has no literal tip, it never gets stuck in the hair. 
Great for wigs and extensions hair- It's best to brush the wig when it is placed on a mannequin to use on wigs. For other extensions, you can brush after putting it on or putting it off. 
Wooden grip- The brush has a wooden sole and a rubber grip. The grip is nonslip kind. It is an ordinary-looking brush that gives an amazing result in detangling any hair.
Big loops- The loops are bigger and wider in size. It is useful for maintaining curls even after brushing.
Lightweight- This hairbrush comes very lightweight. You can carry it to every place easily. 
---
3. RemySoft Loop Brush – for Hair Extensions, Weaves, and Wigs
For natural hair and extensions;
Loop Brush.
Smooth finish with huge amount loops- This brush has countless tiny loops that smooth out the hair and hair extensions but don't catch any knots. Manufacturers claim that it has one hundred and twenty-three nylon loops in this hairbrush so you get a hassle-free smooth finish of hair. 
Affordable- Brushes that are specially meant for hair extensions are more expensive than regular brushes. But these brushes are compulsory for anyone who uses artificial hair as an extension. Otherwise, the extensions may start shedding, break and fall out if a regular brush is used.
Easy to manage and suitable for new users- To begin with hair extension brushes, this brush is suitable as a starter. It is inexpensive and useful. 
Damage-free- It detangles the hair, and scratches the scalp but doesn't damage the extensions. It is recommended to use on cured hair because it won't ruin the curled hair with a curling rod.
---
4. The Wet Brush Pro Select Paddle – Metallic Purple
For wet hair detangling;
Purple color;
Non-slip grip.
Perfect for all types of hair- Though any kind of hair extension or hairpiece is not supposed to brush in wet condition, after applying conditioner, long extensions require some brushing to spread the conditioner throughout the hair evenly. For those circumstances, this brush works perfectly as a detangler. 
Basically, it's a perfect brush for all types of hair. No matter about is dry to wet, fine, thick, curly, straight, long, or short. You can use this without any worry about all conditions of your hair. 
Attractive color- I like the purple color, which makes the brush eye-catchy. There are other colors available as well, but the vibrant color pops the brush out from everything else in your bathroom, which is quite convenient because most brushes have black color. The purple helps to stand it out from others.
Non-slip rubber grip- comes with hassle-free rubber grip on its non-slip hairbrush. It is too much easy to manage your hair. It's light a weighted brush so don't worry about pain. 
---
5. Professional Styling Boar Bristle Hair Brush
IntelliLoop brush;
Ensure fine hair;
3-year warranty.
Stylist and good quality- This is a looped brush in black and red color. Not every woman likes pink. Some even prefer unisex colors over girly colors. For them, this looped brush in black and red color has been placed on this list. It is a fine-quality brush with looped bristles that glides in between hair locks like we run our fingers in our hair. It is meant to use on dry hair.
Natural bristle hair brush- Want to solve hair loss issues? Or want to care for damage-free extensions hair? It's best for you. Due to flexible nylon without ball tips. This will not get stuck in your hair. It brushes the hair out without altering its texture. To manage both natural and synthetic hair, this loop brush works wonderfully.
Fine hair- This brush is suitable for hair extensions, salons recommend us to women with natural hair as well as extension. If interested to use a professional quality brush so it's for you. It ensures fine hair without pain and hair loss.
---
6. Scalpmaster Hair Extension Cushion Paddle Brush
Design for hair extension;
Detangling brush.
Special design- It's a best-selling hairbrush. Its design specials for the extensions brush. The brush has designed loop bristles so you can use them with your hair extensions
Easy to manage- All users can manage this hair tool easily. Because it has an easy management process. This paddle brush didn't pull hair it easily glides through hair and is tangle-free
Us Product- This product manufactures in the US. If you love to use US products it is for you. 
Super reasonable- Max of the time hair extensions brush is expensive. But this item is on the opposite side. It's a super reasonable brush so everyone can purchase it. 
---
Conclusion
To sum it up, you need to pick the one that helps you get rid of annoying tangles and brush your hair extensions with ease & comfort.
The "Detangling Brush" is the best choice if you want to buy the best trendy product in recent years. It has the best quality that ensures damage-free hassle less hair care.  
If you have a low bidet and want to pick the best quality froth that is made in the US so the 'Scalpmaster Cushion Paddle Brush; will be suitable for you and your demand. 
And to have gorgeous and sleek- shiny hair, you can follow our tips for brushing your hair extensions.
That's all for today!
If you want to know more about hair care products for your hair extensions, feel free to write to us.
Read more: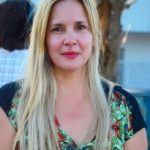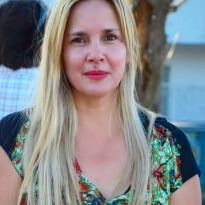 Guys, I am Camila Avery and I love to help my mom to do indoor & outdoor activities. As a lady, I have passed my time on gardening, home improvement, and personal or self-care. I have acquired some degrees in outdoor recreation, beauty, and hair care. It is not easy to work with top-level professional beauty experts. But, I got that opportunity and experimented with different hair extensions, hair colors, and cuts.