Every girl has a fascination with longer, thicker and perfect hair. Girls are always concerned about a perfect hair makeover and voluminous style. But you required sufficient length and volume of hair to have e gorgeous and smart hairstyle.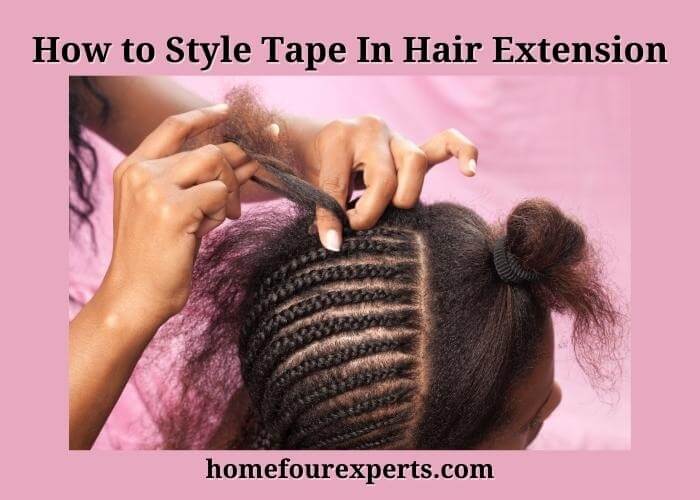 Hair extensions can help you to change your outlook by changing the thickness, length, and highlights of your hair. It gives you an amazing natural outlook. You have literally endless hairstyle options if you apply for hair extensions.
You may apply lots of amazing haircuts and colors to your hair and find yourself as a whole new woman with an excellent outlook. If you are thinking about a new look and want some new hairstyle with tape in hair extension, this article is for you. I will try to describe all relevant queries about tape-in hair extensions. 
Why You Need Hair Extension
You may find hair extensions helpful because of several reasons:
Length
Hair fall is a very common problem for girls. You may also face a problem with the length of your hair. Many girls say that their hair doesn't grow in a natural way. They do not even satisfy with their length and pattern of hair. So, you can use hair extensions to achieve long shiny hair without hampering the natural hair-growing system.
‌Repair Bad Haircut
You may face an awkward situation after a new haircut. It happens commonly that someone applies an awesome haircut but after the cut is done it doesn't suit her properly. In that case, using a hair extension can cover it up. ‌
Hair Color
Do you think about having a new look by changing your hair color? But you may afraid to permanently apply it on your natural hair. You may also be afraid of hair damage. Then hair extension is a perfect solution for this situation. You can apply hair color on hair extensions and temporarily experiment with your outlook.
‌Volume
If you are not satisfied with the volume of your hair, use hair extensions. It can create a voluminous outlook. ‌
Benefits of Tape in Hair Extension
Longer Lasting
You need to tape extensions with some long-lasting adhesives. You need not attach them with a clip or sewing in. So, it ensures long-lasting service than other types of extension.
Easy to Maintain
Though you do not need to attach the extensions every time you get ready, it is very time efficient. Tape-in hair extensions needed little maintenance but it is as easy as maintaining your natural hair. You just need to brush your hair and extensions quite frequently than before. Otherwise, your hair and hair from the extension may rub together and make serious damage to the extensions.
Provide Dreamy Length and Volume
With satisfying length and volume, you can apply any type of style to your hair. 
You Can Wear Them Always  
You do not need to remove extensions while taking a shower or during swimming. This is one of the biggest advantages of tape in hair extensions. So using them will not be too time-consuming. 
Tips to Style with Tape in Hair Extension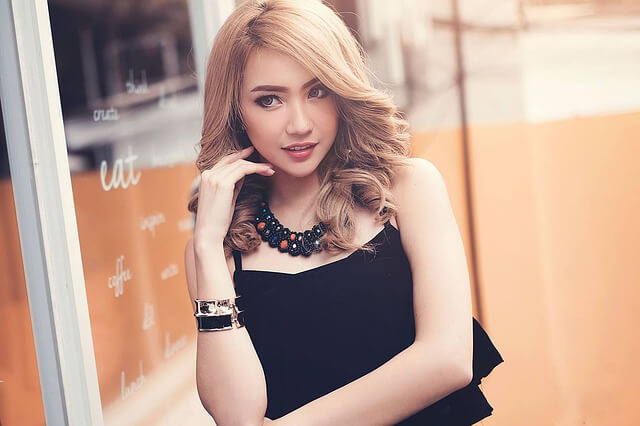 Read more: Best Halo Hair Extensions & How to Wear Properly
Now, do you want to look amazing with your tape-in hair extension? Here are some tips:
Backcomb
Backcombing is a useful strategy to get a perfect outlook with voluminous hair. You need to ensure that the outer layer of hair is smooth after finishing backcombing. Otherwise, it will look frizzy.
Avoid Too Much Oily Product
Women like to apply oily products to their hair to avoid dullness. But too much use of oils or other moisturizers will make your hair greasy. Greasiness is not appropriate for your tape-in hair extension. It may cause slippage of your extension.
Use Heat Protectant
While styling with tape in hair extension, a heat tool is a must. With heat tools, you may ensure that all of your hair remains in the same texture and pattern. But heat tools will cause damage to your hair and extensions. So, use heat-protectant materials of any suitable brand.
Use Dry Shampoo
Dry shampoo is used to make your hair clean without using water. But another reason for using it is, dry shampoo will help you to style properly with your hair extension. It will make your hair more flexible. It also adds extra volume. So dry shampoo may be your friend while you are using tape in hair extensions.
Read more: Best Clip-in Hair Extensions for All Hair Types
Hairstyle Ideas for Tape Extensions
You can apply all types of dreamy hairstyles by using tape extensions. The most popular are:
Messy Bun
It can be an example of the most versatile hairstyle. You can apply it for the whole day or any evening party.  But before making a messy bun, make sure that your tape extensions have adhered well. Otherwise, it maybe makes some trouble to manage your hairstyle properly. Take attempts to hide the bonds. Learn to section your hair correctly to get an amazing messy bun.
Headband
Another perfect hairstyle that may hide your extension. You can make a hand band when you are in a hurry and have to attend a party.
Beach Wave
Amazing hairstyle for weddings, evening parties, college parties, or anywhere else. Just practice more to get the perfect wave. Learn properly about the use of the hot tool and oil products or moisturizers.
Slick Pony
You can create it by yourself by using bobby pins, hair spray, and extension brushes.
How to Care for Your Tape Hair Extension
Once you have got hair extensions, you really need to take care of them properly. Here are some first-hand tips that I'm sharing so that you can keep your tape extensions for longer.
Be extra careful when drying your hair with extensions. Reduce the number of washes per week. For example, you used to wash your hair 2 to 3 times per week. Instead, wash your hair only once and try using dry shampoo the rest of the time if possible.
Try not to let your hair dangle from the head when it is wet or you are washing it, as it will create more stress on the extensions, especially if you have long, heavy hair. So, pile it up on your shoulders as you apply shampoo to the roots. Then move to the ends and hold it like a ball in your hand while washing and rinsing it.
Avoid using conditioner near the extension roots as you do for your hair roots. It might make them softer.
Often the roots may remain wet, which can cause damage to your tape hair extensions. Blow dry your scalp and hair as soon as possible using the cool airflow from the hair dryer. 
To dry your hair faster, put your head upside down and blow dry.
When brushing your hair, do not push through; rather, go very lightly in the roots without harming the extensions. And it is better not to brush when it is still wet.
Do not be hard on your hair. Style simply with a pony or loose braid.
Use good-quality hair extension products to prevent your hair extensions from becoming frizzy.
What Products Should I Use to Style My Tape in Hair Extensions
To style tape-in hair extensions, it's best to use products that are specifically formulated for use with extensions, such as a sulfate-free shampoo and conditioner. Avoid using any heat styling tools, such as flat irons or curling irons, on the extensions as this can cause damage. You can use a wide-tooth comb or a brush specifically designed for extensions to detangle and style your hair. You can also use a lightweight leave-in conditioner or hair oil to keep the extensions moisturized and smooth. Avoid using any heavy or oily hair products, as they can cause the tape to lose its grip.
What Techniques Should I Use to Style My Tape in Hair Extensions
There are several techniques that you can use to style your tape-in hair extensions, including:
Curling: Use a curling iron to create loose waves or tight curls. Make sure to use a heat protectant on the extensions before styling.
Straightening: Use a flat iron to straighten the extensions for a sleek, smooth look. Again, make sure to use a heat protectant.
Braiding: Braid the extensions for a bohemian or beachy look.
Up-dos: Gather the extensions into a ponytail, bun, or other updos for a formal or casual look.
Styling products: Use styling products such as mousse, gel, or hair spray to add volume, hold, or texture to the extensions.
It's important to note that you should be gentle when styling your extensions and avoid using too much heat or pulling on them too hard to avoid causing damage. And always consult the instructions of the extension brand you are using.
Conclusion
Hair extensions can be a life-saving solution for girls who have thin hair by born. It can also be a blessing for those who are suffering from hair fall problems. Hair extensions can increase the thickness and length of your hair as desired.
Tape-in hair extensions is easy to use and remove. The styles are also very easy and flexible with tape extensions. In the above article, I have tried to give you some useful concepts about tape-in hair extensions. Hopefully, it may help to use hair extensions comfortably.
Related Posts: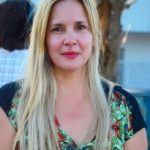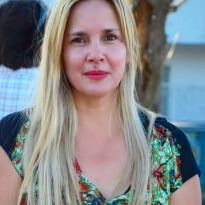 Guys, I am Camila Avery and I love to help my mom to do indoor & outdoor activities. As a lady, I have passed my time on gardening, home improvement, and personal or self-care. I have acquired some degrees in outdoor recreation, beauty, and hair care. It is not easy to work with top-level professional beauty experts. But, I got that opportunity and experimented with different hair extensions, hair colors, and cuts.