It looks like a new camping fanatic is out there. Welcome to the discussion of our favorite camping season. Not only it will guide you towards enjoying the most beautiful views of nature but also you will have some added advantages on the next camping trip.
As an experienced camper, I personally think all seasons have their own charms when it comes to camping. Different seasons will offer different sceneries throughout the year. 
But those who manage to go on a camping tour once or twice a year must know about the amenities and adversities of every season. This will let them decide when they should go on camping and when the time closes. 
You must go through the follow-up discussion to choose the right camping season based on your preferences among spring, summer, fall, and winter.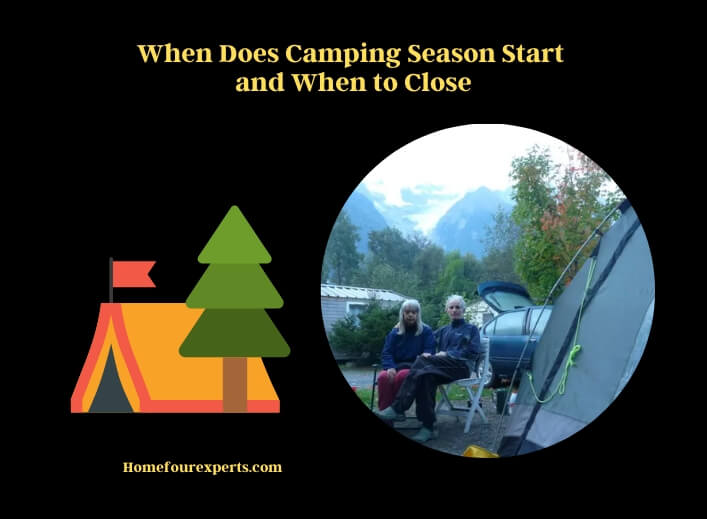 When to Start Camping 
From mid-May to mid-September/ October- this is the appropriate camping season considering all the factors which include campsite availability, warmer weather, eye-catching visuals, etc. But why is it preferable as an ideal camping season?
First, tell me, would you like camping in the harsh winter wind in the midst of so many risk factors? No, right. But some people will really love the challenge. That's why there is no exact starting or ending point of the camping season. It varies from person to person. 
But of course, there are some constant conveniences that an appropriate camping season provides. Usually, camping is safer in these months. Also, you will have more fun because of all the other facilities.
Usually, these months of the year are full of tourists and campers because the warm weather embraces them with the sunny sun around.
The Reason for Camping in This Time 
Honestly, there are many. These months are the best months for camping not only from the technical aspects but also from additional perspectives. 
These months cover all the seasons of the year more or less except winter. As already mentioned, winter camping needs professional and experienced campers to handle the adversities. 
The most interesting fact about these months is that there are available campsites everywhere. Campgrounds are usually opened in early April or May and closed by October. You can anytime make your reservation and head to your favorite campsite.
Of course, the breathtaking beauty of the countryside is another reason to set for camping within this timeframe.
Interestingly, these six months from May to October cover mainly two seasons- summer and fall. So, which season is more convenient to choose for the campers?
Usually, June to August provides a camping-friendly environment for so many reasons. That means camping in summer is a wise decision, for sure. 
But fall is the best period to go camping. Need some good reasons? No worries. I will talk about it.
Fall camping is followed by some unique arguments. The most prominent are stated below-
Weather
The most important consideration to plan a trip should be the weather. In the Autumn, the excellent weather will entertain you with campfires, fishing opportunities, beautiful sceneries, etc. The neither too hot nor too cold atmosphere is perfect for a nice campsite experience.
Available Campgrounds 
As this period of the year is not packed with swimming, hunting, or hiking unlike summer, there will be plenty of campsites available. Also, the cost will be less as it is not the peak time. So, you can save some bucks to plan a second trip or stay a bit longer.
Bugs and Mosquitos 
Fall offers you good camping in the countryside as there will be fewer bugs and mosquitos.  
Colors 
Fall, the most favorable camping season of the year presents the most gorgeous color combination to please your eyes. Yellow, golden, and orange- the most stunning trio are waiting to mesmerize your eyesight.
Key Considerations to Camp in Fall
Certainly, there are some factors you will not like about Autumn camping. So, it's better to take notes on those and make preparations in advance.
Don't forget to consider the following facts in your fall trip.
As the weather changes frequently, don't forget to check the forecast beforehand.
Have warm clothes in case you go to a lakeside campsite.
Pay attention to your safety first and pack some safety gear such as a tent, waterproofing spray, boots, sleeping bags, mosquito repellent, etc.
Avoid damp places to be safe from catching a cold.
When to Close Camping
You can camp throughout the year if you are comfortable. But the technical answer is you should avoid the non-camping seasons to stay out of hazards.
But when does the camping season end? Well, better you should ask when it is wise to stop camping? 
I would recommend not to go for it in the winter season. Because it is full of difficulties. The harsh wind will pierce your skin. Moreover, the outdoors is dangerous even for a while, let alone camping. 
As you already know, most of the campsites get closed by the end of October. So, October to April/May is the off-season for camping. There will not be many options for choosing campgrounds. Also, the climatic hardships will not permit you to camp smoothly. 
But if you are a professional and want to try out adventure, you may try camping in this period. 
What Factors Can Influence When the Camping Season Starts and Ends?
1. Weather: The camping season typically begins when the weather is warm enough to be comfortable outdoors and ends when the weather turns cold.
2. Location: Different locations may have different camping season start and end times due to varying climates.
3. Availability of services: The availability of campground services, such as showers and electricity, can influence when the camping season starts and ends.
4. Government regulations: Laws and regulations set by local and state governments may restrict the start and end dates of the camping season.
5. Seasonal events: Special events that occur during certain times of the year, such as hunting seasons, may influence when the camping season starts and ends.
Closing Notes 
Camping season varies from person to person based on their preferences. It also varies from region to region because of climatic differences. 
However, we would recommend you have a clear idea of every camping season and then decide when you should go. It's okay to plan for an unusual time as long as it does not do you any harm. 
Be it fall or summer, spring or winter, it should match your schedule, plan, and budget. So, be specific and choose your convenient camping season cautiously.
What's your thought on the starting and closing of the camping season? Let us know through your comments.
Relevant Resources: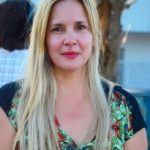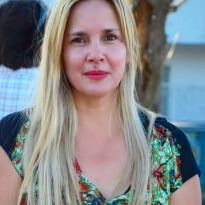 Guys, I am Camila Avery and I love to help my mom to do indoor & outdoor activities. As a lady, I have passed my time on gardening, home improvement, and personal or self-care. I have acquired some degrees in outdoor recreation, beauty, and hair care. It is not easy to work with top-level professional beauty experts. But, I got that opportunity and experimented with different hair extensions, hair colors, and cuts.