So, you've decided to install a rubber roof on your property, but there's just one tiny detail that's been nagging you: can a rubber roof be installed in cold weather? Fear not, dear reader, because we're here to help you navigate this frosty conundrum. In this article, we'll delve into the challenges of installing a rubber roof in cold weather, the steps to overcome them, and answer all your burning questions.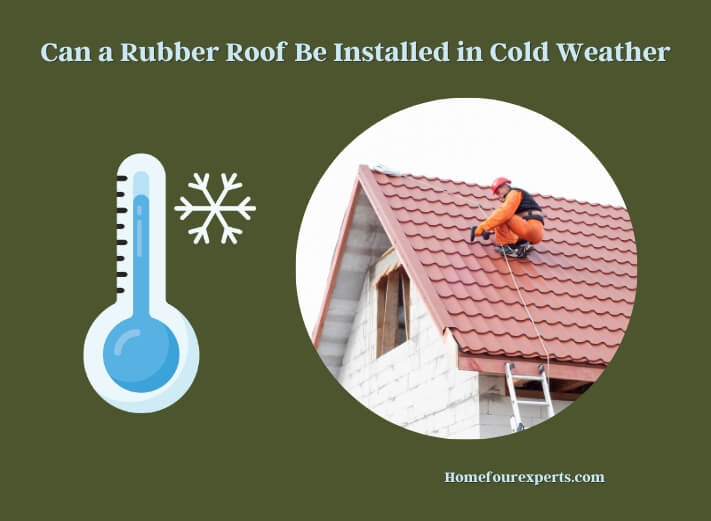 The Cold Truth: Challenges of Installing a Rubber Roof in Cold Weather
Temperature's Icy Grip
Cold weather can be a real party pooper when it comes to installing a rubber roof. The frigid temperatures can cause the rubber membrane to become stiff and difficult to handle, making it harder to achieve a snug and seamless fit.
Adhesive Antics
Low temperatures can also affect the adhesive used to secure the rubber membrane to the roof's surface. In cold weather, the adhesive may take longer to cure or even fail to bond properly, potentially resulting in leaks and other issues down the line.
Wintry Winds
Another challenge to consider is the wind. Strong gusts can make it tricky to lay out and position the rubber membrane, not to mention increase the risk of accidents on the job site.
Chilling Challenges, No Problem: Solutions for Installing a Rubber Roof in Cold Weather
Timing is Everything
While it might be tempting to forge ahead in the face of adversity, sometimes it's best to wait for a warmer day. Keep an eye on the weather forecast and aim to install your rubber roof when temperatures are above 40°F (4°C).
Warm Up the Rubber Membrane
If you absolutely must install your rubber roof in cold weather, try warming up the rubber membrane before getting to work. You can do this by storing it in a heated area, or even using portable heaters on site. Just remember, safety first!
Use Cold-Weather Adhesive
To ensure a strong bond between the rubber membrane and the roof surface, opt for a cold-weather adhesive specifically formulated for low temperatures. These adhesives are designed to cure more effectively in cold conditions.
FAQs: Can a Rubber Roof Be Installed in Cold Weather?
What is the minimum temperature for installing a rubber roof?
Ideally, you should aim to install a rubber roof when temperatures are above 40°F (4°C). However, if you must proceed in colder conditions, make sure to follow the necessary precautions.
Can I install a rubber roof in snowy conditions?
Installing a rubber roof in snowy conditions is not recommended, as the snow can interfere with the adhesive bonding and create slippery surfaces that pose a safety hazard.
What are some alternatives to a rubber roof for cold climates?
If you're looking for roofing materials better suited to cold climates, consider metal roofing or asphalt shingles, both of which can be more accommodating to low temperatures.
Conclusion
In a nutshell, while it's not ideal to install a rubber roof in cold weather, it's not impossible either. By taking the necessary precautions, using the right materials, and keeping a close eye on the weather forecast, you can successfully install a rubber roof even when the temperature dips. So go ahead, brave the cold and give your property the rubber roof it deserves!
Read more: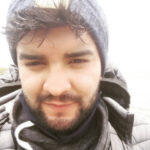 Hi, I am Eric Devin and I am a professional interior architect. Since childhood, I've always enjoyed DIY projects! And, I have loved to solve simple household problems using essential tools and equipment. I have also acquired a lot of information about basic household tools settings by working with contractors.