Published on: March 4, 2022
Written by Camila Avery / Fact-checked by David Rowan
Traveling or going outdoors is the easiest way to relax. Who doesn't love to wake up in the morning and see the morning sun from inside the tent? I always enjoy camping and spending time in tents, whether it's summer or winter. Winter camping is a mode of adventure for me. I love to enjoy natural beauty with a hot cup of coffee and stay in a tent. It becomes more fun when you can enjoy the first snowfall of the year. I love cold camping but the main challenge is staying warm at that moment.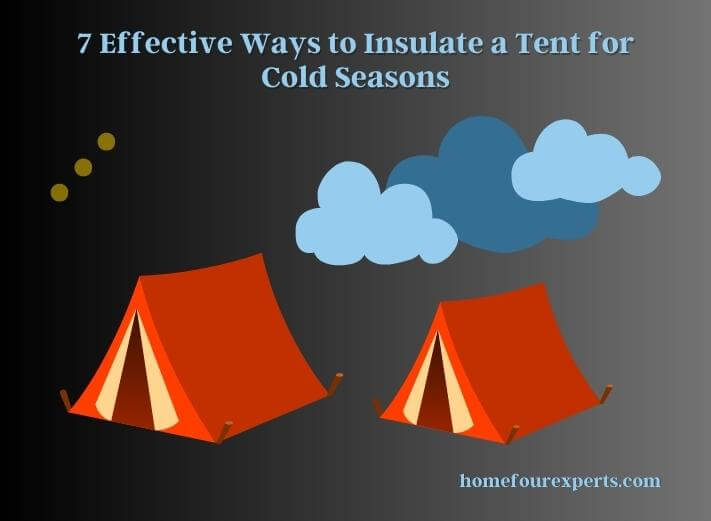 If you know some effective ways to insulate a tent for the cold season you can enjoy winter outdoors. Because the main challenge of winter camping is adjusting to the cold weather. Let's discuss this matter. 
Effective Ways to Insulate a Tent for Cold Seasons
It is very important to stay warm in the cold season especially when you attain a tent campaign. I love to travel so I always try to share my real-life experience on my block. In this article, I am going to share with you some of my real-life tips and effective ways to insulate a tent for cold weather. 
4 Season Tent
Without any hesitation just pick a 4 season tent for the cold weather camping. 4 season tents are specially made for the cold season and it is capable of protecting you from ice, snow, rain, or heavy wind. This tent is great for extremely cold environments. 4 season tents are heavier and stronger than the 3 season tent.
The materials of this tent are perfect for the cold. The design of this tent is also suitable for extreme rough weather. The 4 season tent is an effective way to insulate for the cold season. You can enjoy heavy snowfall without any6 unwanted accidents through this tent. If the child is with you, never try a 3-season tent because this tent is great for summer camp not for the cold season. 
Choice Small Tent
In cold weather, it's a good idea to use a small tent. A small tent is more suitable than a big size tent. Because small tents heat up faster than big tents, which will protect you in the cold. That's why I use small tents when I go on tours in the cold season.
Tent Heater
Nowadays different types of portable tent heaters are available in the shop. You can easily carry a portable tent heater when you campaign during the winter. It warms the inside of the tent very quickly and creates comfortable weather. But before that notice the fire safety of your tent. Make sure your tent is suitable for using tent heaters.
Insulate the ground
Do you know insulating the ground is a very important way to insulate a tent for cold weather? Yes, it is an effective way because it will protect you from the ground cold temperature. You can use a ground mat, blanket, or heavy pad for your tent ground. You will find out different ground mates that are specially designed to protect your body from the cold on the ground during the campaign.
Sleeping Pad
Using a sleeping pad is an effective way to insulate a tent for the cold season. Different types of sleeping pads are available in the market or online shops. When you pick one for you try to choose a thick sleeping pad because this type of pad is warm and comfortable. To make your tent warmer you can use an insulated sleeping pad. It will make your camping more enjoyable.
Thermals and Cover Up
In the cold season, it is very important to keep warm. Your clothing during tours or campaigns helps keep you warm by protecting you from the cold weather. I always prefer to wear a full thermal set during cold-season camping. Multiple layer dress is a good way to stay warm. Try to cover the whole body with clothing. 
Stay Dry
It is very important to keep the body dry during cold weather. Because if your body is wet in winter, you will never feel warm. On the contrary, there is a possibility of getting sick.  Notice if you are getting wet in the heat. Always try to keep your clothes dry so that they do not get wet under any circumstances.  Do not keep any wet items inside the tent as this will cause the temperature to cool down. 
Some Best Materials to Use for Insulation
1. Fiberglass insulation
2. Mineral wool insulation
3. Cellulose insulation 4. Foam board insulation
5. Spray foam insulation
6. Radiant barrier insulation
7. Recycled denim insulation
8. Polyurethane foam insulation
9. Polystyrene insulation
10. Reflective foil insulation
To Make Sure the Insulation is Secure and Properly Sealed?
1. Make sure that all insulation is properly cut and fitted to the area in which it is installed.
2. Use the appropriate type of insulation for the area in question.
3. Seal off any gaps or cracks with caulk or expanding foam.
4. Make sure all seams are properly sealed with tape or a sealant designed for insulation.
5. Check any insulation that is exposed to the outside to make sure it is properly sealed and secure.
6. Make sure all insulation is properly supported and not sagging or falling down.
7. Make sure any insulation installed in attics, basements, and crawl spaces is properly supported and vented.
Conclusions
It is very important to keep the tent warm during the winter campaign. If you have a light idea you can enjoy the whole campaign in the cold by keeping your tent house warm. All the ideas that are shared here are very effective ways to insulate a tent for the cold season. Hope you will benefit from this. Just remember the ideas and follow them, make a short list of tools that you need and enjoy your tent campaign. 
Relevant Resources: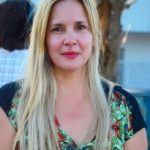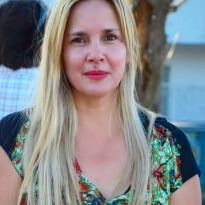 Guys, I am Camila Avery and I love to help my mom to do indoor & outdoor activities. As a lady, I have passed my time on gardening, home improvement, and personal or self-care. I have acquired some degrees in outdoor recreation, beauty, and hair care. It is not easy to work with top-level professional beauty experts. But, I got that opportunity and experimented with different hair extensions, hair colors, and cuts.