Lawn mower is your best friend if your dream is to keep your land clean. One or more spinning blades are used to trim a grass surface to an equal height using a lawn mower. This machine works with oil power or electric power. It's also recognized as a lawnmower, grass cutter, or just a mower.
Lawn mower needs oil to act. Two-stroke chainsaw oil can be used with a two-stroke mower but not for the four-stroke mower if the manufacturer does not recommend using it. Before putting oil, follow the manual instruction to avoid mower engine damage.
Can I Use Chainsaw Oil in Lawn Mower
Lawnmowers, whether two- or four-stroke, both need oil to function properly. Lawnmowers have two types of engines: two-stroke and four-stroke. To run a two-stroke engine, you must use equal parts gasoline and oil. Because this engine is two-stroke, each power stroke takes one revolution.
To avoid having to mix gasoline and oil, four-stroke engines have separate areas within the mower where you may fill them up separately. Four Stroke engines become more user-friendly and generate fewer emissions. 
You may use the oil from a two-stroke chainsaw on a two-stroke mower. Because both engines are small and require a cooling system to keep the oil at the correct temperature. Your two-stroke mower will only be equipped with two-stroke chainsaw oil and will not be agitated in any way. You should, however, never use chainsaw oil in a four-stroke mower. It's possible that your lawn mower will be damaged as a result.
Lawn Mower Oil
Various types of lawn mower oil are available now so that you can choose them according to your need. Wrong oil can damage your tool harshly. We put some oil here that can be used on the lawn mower that will assist you to find out the suitable one. 
SAE 30 – This oil is very common and older but it's one of the best oils for lawn mowers. Good for the warmer temperature. SAE 30 is a good choice for small engines. 
SAE 10W-30 – You can use this oil in both cold and hot conditions, allowing for a reasonably wide temperature range. Some users suggest that it's best for cold weather.
Synthetic 5W-30 – The synthetic 5W-30 oil is excellent for reducing oil use and improving starting, and it works in all conditions.
SAE 5W-30 –  No south this oil can work with all-temperature in all conditions. It can work great at high temperatures. It's also a common oil for lawn mower users. 
15W-50 – This oil is made for commercial use and it is a totally synthetic engine oil capable of operating at temperatures between 20 and 130 degrees Fahrenheit. An oil grade of 15W-50 is ideal for good performance.
How to Change  Lawn Mowers Oil
Many new users want to know how to change the mower's oil. It's a very simple process just needed to follow some steps. Here are some steps that you can follow when you change your lawn mower oil.
Before oil can be disposed of, it must be heated. The oil injection region should be cleaned using a dry washcloth.
Ensure that the oil cap is removed. For a lawnmower that doesn't come with a plug, tilt it so that any drippings fall into the container.
Refill your mower with fresh oil to the required amount, taking care not to overfill or underfill it.
Benefits of Using Chainsaw Oil in a Lawn Mower
Lubrication: Chain saw oil provides lubrication to moving parts in a lawn mower, reducing friction and wear.
Protection: The oil helps to protect metal parts from rust and corrosion, extending the life of the mower.
Cleaning: The oil helps to remove dirt, dust and other contaminants from the mower, improving its performance and efficiency.
Ease of Use: Using chain saw oil is convenient and easy, as it can be added directly to the mower's fuel tank.
Cost Effective: Using chain saw oil in a lawn mower can be more cost-effective than using other lubricants, as it is readily available and less expensive.
FAQs
Is Chainsaw Oil the Same as Engine Oil?
Bar oil and chain oil are more sticky than regular motor oil so they can stay a long time on the chain. Chainsaw oil and Engine oil are not similar and are a little bit different. For this reason, The University of Missouri Extension recommends using SAE 30 weight motor oil in the summer and SAE 10 weight in the winter on the chain.
Can You Put Any Oil in a Lawn Mower?
Of course not. All oil is not suitable for your Lawn Mower. Different oils have different features and quality and all oils do not match the lawnmower. Some oil can be harmful to your favorite land mower. SAE 30 motor oil is one of the best oils for mowers.
Is 2 Stroke Oil Ok for a Lawn Mower?
Yes, you can use 2-stroke oil on your lawn mower. This oil works perfectly and it's great for the mower. The 2-stroke oil is made with high quality for cool engines. Lawnmowers demand substantial oil. Most four-stroke engine lawn mowers allow using this oil because they are safe. If you are still confused and want to know more check your lawn mower user manual.
Are There Any Risks Associated With Using Chainsaw Oil in a Lawn Mower?
Yes, there are risks associated with using chainsaw oil in a lawn mower, including:
Incompatibility with the engine oil specifications, causing damage
Decreased performance and increased wear on engine components
Poor lubrication, leading to engine seizure or damage
Formation of deposits, affecting engine operation and performance
Reduced fuel efficiency.
Conclusions
There are several sorts of mowers, each with its own size and function. Push-mowers driven by electric or piston engines are utilized for big residential lawns. Even tiny lawns and gardens may be serviced with non-powered push mowers, which are the smallest available.
 It's a good idea to choose the proper mower. Once you've chosen a mower, be sure to research the different kinds of oil that go into it. This information is really beneficial to you. Proper mower oil selection extends the life of your equipment.
Featured image credit: Amazon.com
Read more: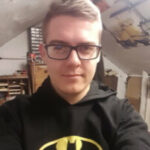 Hi, I am responsible for the 'Homeowners Power Solutions' category. My name is Liam Jaxon and a licensed technician with 7 years of experience in vehicle batteries, electrical gadgets, and home appliances. My working experience in different residential & light commercial electrical sectors and the automobile industry helped to acquire vast knowledge in this industry.