Compact gym equipment is basically All in one gym machine where we get more than one option of exercise. But there is an argument about whether compact gym equipment gives the same result as single gym machines. Now manufacturers are creating gym machines complying with science. So, we should not think that compact gym equipment is not effective.
It's true that you will not get all the variations of free weight exercises in compact gyms. But If we talk about the power station or smith machine we can get the same equipment in the compact gyms.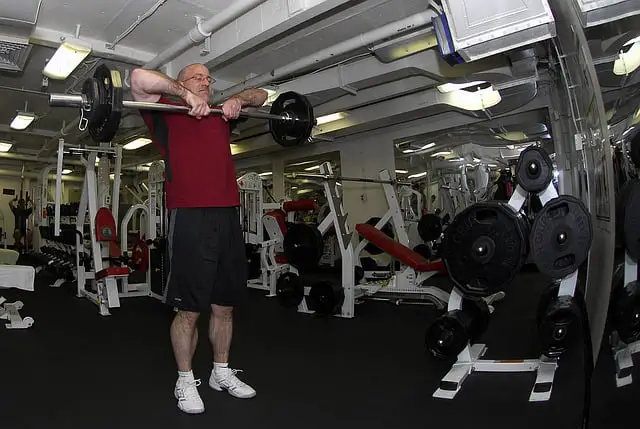 As we know we can't imagine our home gym without compact machines. But there is a question, does compact gym equipment really provide the full body workout? It really depends on the type and the features of the compact machine. To get the answer we have to know which body workouts require a certain compact machine. So here we go.
Compact Gym Machines for Cardio
Cardio is the most important exercise that no one can ignore to achieve their fitness goal. While we can't do cardio outside of the home but we need to do it to maintain body fat, we can do this at our home using the cardio machines.
If you have seen any treadmill that has both a jogger and Stepper then you may get the idea of a compact treadmill. We should take variations in our cardio exercise so this compact gym equipment can give us the variation in cardio. I have seen some treadmills that also have a cycling feature on the front side of the treadmill. So, if you can get this type of treadmill then you can do three types of cardio exercises in one machine.
Compact Gym Machine for Strength Exercises
Cardio is for maintaining body weight and it works as a supplement to weight training exercises. So, the real body workout is about free weight training. But for our home gym, we can't set up all the free weight training equipment. So, to get the problem solved we can easily set up a smith machine at our home.
In a smith machine, we will get every type of workout facility. The great advantage of a smith machine is that we will not need any spotter behind us. Smith machines are made with the concept of a self-training exercise machine.
Gym trainers always recommend to beginners to do the squat on a smith machine. Because it helps for stability while squatting. Some beginners get into serious back injury for not doing the squat in the right form. Here the smith machine ensures the right form of squat.
Like squats, if we talk about chest and shoulder workouts then the smith machine is best for home gym equipment. If we buy a smith machine then we don't need to buy an extra bench press machine. We just need to put a bench that comes with the smith machine to do both shoulder and bench presses. Usually, with the smith machine, we can do all types of upper-body workouts.
While you can do most of the body workout with the smith machine but still it has some lacking. You know nothing is perfect. For normal strength training or bodybuilding, you can use a smith machine at your home. But if your goal is to reach the peak of bodybuilding then the smith machine is not enough.
For instance, the Smith machine doesn't have a leg press which is the most important for the leg workout. Though you will get other features of leg exercises in the smith machine and other multifunctional gym equipment. But still leg press is the main for the leg workout.
Compact Gym Machine for Abdominal Exercises
Ab is the most attractive body part of a fitness athlete. Everybody, even those who haven't got any muscle in their body, also wants sick packs on their abs. But the proper sick packs require different variations of abdominal exercises like Ab crunches, twisting, and sit-ups. We can do these exercises without using an Ab exercise machine.
But as I said, the abdominal workout requires variation. So, we will need an AbCrunch Bench that has all the facilities of Ab workout. You can buy the Total Gym XLS Plus AbCrunch Bench that offers all of these Ab workout variations.
So, this is how a compact gym machine works for the whole-body workout. If you do not have time to get into the gym but want to exercise at home like at the gym, then you should buy this compact home gym equipment. These are effective for a whole-body workout as well as saving more space in your home.
Are There Any Risks Associated With Using a Compact Home Gym?
Yes, there are risks associated with using a compact home gym. These risks may include muscle strain and joint pain due to improper use of exercise equipment, falling off of the equipment, and incorrect form when using the equipment. It is important to consult a qualified trainer or physical therapist before beginning any exercise program. Additionally, it is important to read the instructions and use the equipment safely and correctly in order to minimize any potential risks.
What is Benefits Do Using a Compact Home Gym Provide?

1. Cost-Effective: Compact home gyms are much more affordable than traditional gym memberships, equipment, and machines.
2. Convenience: Home gyms offer a convenient way to exercise without having to leave the house.
3. Privacy: Working out in the privacy of your own home can provide a more comfortable and focused environment.
4. Personalization: You can customize your workouts and equipment to suit your individual needs and goals.
5. Space-Saving: Compact home gyms take up less space than traditional gym equipment and can easily be stored away when not in use.
6. Variety: Many compact home gyms offer a variety of exercises and features that can be tailored to your fitness level and goals.
Conclusion
Compact home gyms provide a great way to get a full body workout without the need to visit a gym, saving time and money. These gyms offer a wide range of exercises that can help you target different muscle groups and help you achieve your fitness goals. Compact home gyms are also more affordable than traditional gym memberships and can be used by anyone regardless of their fitness level. With a compact home gym, you can create an effective workout plan that fits into your lifestyle and helps you get the most out of your workout.
Read More: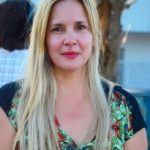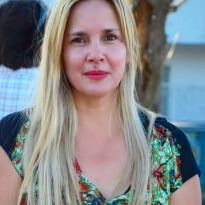 Guys, I am Camila Avery and I love to help my mom to do indoor & outdoor activities. As a lady, I have passed my time on gardening, home improvement, and personal or self-care. I have acquired some degrees in outdoor recreation, beauty, and hair care. It is not easy to work with top-level professional beauty experts. But, I got that opportunity and experimented with different hair extensions, hair colors, and cuts.