Do you love to travel? Traveling is the best option for relaxation in our daily life. But when the traveler goes for a campaign they face some problems to stay. A hammock is the best solution at that time. You can very easily and safely stay on it. The hammock is easier to handle than the tent and also the backpacker traveler faces difficulty carrying a tent.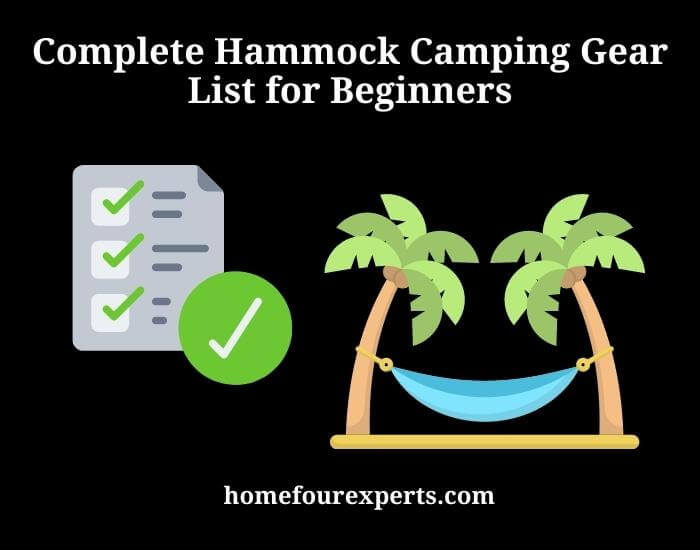 Do you know about the complete hammock camping gear list? If not then in this article I will talk to you about this topic. I will discuss the necessary gear for this camping trip. I love to travel. In fact I am writing this after chilling in a hammock camping. My best hobby is traveling. Let's go to the key part of this article.
Complete Hammock Camping Gear List for Beginners
May you love traveling but just in case you are an amateur in hammock camping this article is for you.
Oh, I don't mean that an expert traveler can't read this. In this section, I am giving you a complete hammock camping gear list. Hope it will be fun.
Hammock
When you are planning for a hammock campaign first you need a perfect hammock. If you have it then well done you are already one step fast. Before going camping check your hammock's condition. Check is comfortable or able to carry weight. Or if you want to buy a new hammock go to the market you will find different variations of it.
You can also order online. Whichever way you buy, first, look at how comfortable it is to buy and how capable it is to carry your weight. If you are an interpreter traveler, lightweight hammock rays, but in that case, you must see if it is comfortable and can carry heavy weight.
Suspension System
Most of the time the suspension system is sold separately with the hammock. The suspension system is a basic and important gadget for the hammock campaign. It is important for maintaining balance and enough support for your hammock. It ensures the right sag that you want perfectly. When buying it, make sure that it is thick and long-lasting. Also, keep in mind that it does not damage the tree.
Sleeping Pad
Whether you like it or not, sleep is very important to get rid of the fatigue of the campaign. If you are a new Hemo user, you will feel uncomfortable sleeping in it for the first time. The way to solve this is the sleeping pad.  This will make it a comfortable sleeping place for you. A sleeping pad not only gives you comfort but it will also help keep you warm in winter. 
If you are a backpacker traveler, always use a lightweight sleeping pad for hammock camping.
Bug net
If you want to sleep happily without a mosquito then always carry a bug net with you. When you buy it adjust your bug net size with your hammock size so that its feet are easy without hassle. The bug net will also protect you from eating ants, spiders, and other insects. Carrying a beg net during any campaign is a wise thing to do.
Rainfly
If you plan your hammock camping in the rainy season rain fly is an important gadget. Rainfly is a lot like a tent that will protect you from rainwater when it rains. Excessive rainwater can make you sick. Illness will ruin the whole joy of your campaign and your place may be a hospital. That's why to keep up with rainfly when you enjoy a hammock campaign. It will be your best friend for you on a rainy time. 
Under Quilt
After a long day of fatigue, you may be sleeping on a tired body in the hammock. But this comfort is not long because the temperature decreases as the night progresses and the cold increases. The sleeping pad of that time will not keep you cool. The lower part of the hammock will feel very cold. At that moment, a quilt is the best option for you. It will keep you warm because, with the help of an under the quilt, the cold weather outside the cold air, will not come to you.
Top Quilt
Do you love to use a top quilt? When I am planning for a hammock camping in my gear list I always love to carry a top quilt with me.   To me, it feels more comfortable than a sleeping pad. This will give you warmth when you go to sleep while going on a campaign, especially since the upper part of your body will stay warm. You will find out different quality top quilts and choose the suitable one for you. Even backpacking quilts are also available in the market. 
Paracord
When you are going to make a complete hammock camping gear list, forget about paracord. It will be a smart choice to carry a paracord for hammock relaxation. May you use it for a different purpose in the outdoor time. You can also use a paracord to give your hammock extra support. 
Tips for a Perfect Hammock Camping
Simple travel tips can make your tour more enjoyable and comfortable.  In this part, I will share some tips with you that will make your camping more joyful. 
Pick Right Place
Choose the right place to set up a hammock when you go on a campaign. Find a place where you will not be harmed if you fall off the swing or hammock. It is best not to set it up on the water or in a place where there are terrifying animals. Remember that your safety is more important than the joy of the campaign. So never choose an unsafe place. 
Powerbank
When you are planning for an outdoor or hammock camping don't forget to carry a power bank with you. So that you can easily charge your phone and connect with people. I know there is a different kind of joy in going out of the network and mingling with nature. I know there is a different kind of joy in going out of the network and mingling with nature. Through a power bank, you can also charge your other electronic gadgets like a camera or earphones.
Sunglass
Don't forget to carry your sunglasses when you go camping. Sunglasses will be very useful when you are lying on a hammock on a sunny day. You can carry extra sunglasses with you.
What Accessories Should I Bring to Ensure a Comfortable Night's Sleep in a Hammock
Sleeping Pad or Insulated Underquilt
Hammock Bug Net
Rain Tarp
Compression Stuff Sack for storage and portability
Comfortable and appropriate sleeping bag for temperature
Pillow or clothing to use as a makeshift pillow
Rope or straps for hanging the hammock
Headlamp or camping light for nighttime use.
What Safety Measures Should I Take When Setting Up a Hammock
Find sturdy trees or anchor points that can support your weight.
Use appropriate hardware, such as straps or carabiners, to securely fasten the hammock to the anchor points.
Inspect the hardware and hammock before each use for any signs of wear or damage.
Make sure the hammock is at a suitable height off the ground.
Consider adding a protective barrier, such as a mosquito net or tarp, to protect against insects and weather.
Conclusions
I hope you all know about the complete hammock camping gear list. It is very important to have a thorough knowledge of any tour or campaign. This idea makes your outdoors more memorable and joyful. This also protects against unwanted dangers.
How enjoyable your hammock campaign is will depend entirely on your planning. So make effective planning and take essential gadgets that you need. Always check and ensure that you carry complete hammock camping gear that is included on the list.
Relevant Resources: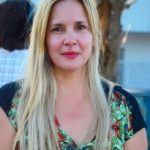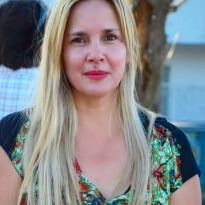 Guys, I am Camila Avery and I love to help my mom to do indoor & outdoor activities. As a lady, I have passed my time on gardening, home improvement, and personal or self-care. I have acquired some degrees in outdoor recreation, beauty, and hair care. It is not easy to work with top-level professional beauty experts. But, I got that opportunity and experimented with different hair extensions, hair colors, and cuts.