Enjoying camp night inside the tent is an amazing feeling. But the most important thing when you go on a campaign during the summer is to keep the tent cool. It is really a big issue that can ruin your camp time. 
Do you know about the most effective way to cool a tent without electricity?  Yes, this article describes and guides you on this topic so that you can be benefited and save your money.  Hopefully, with this article, you will be able to enjoy your summer campaign and reduce your costs. Let's start now.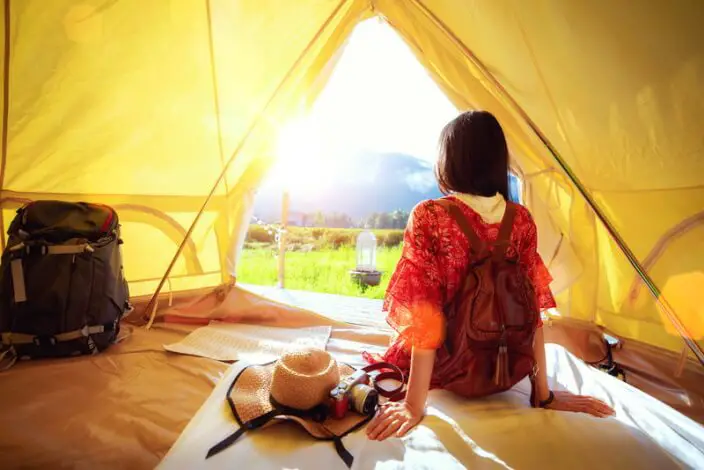 Why Tents Getting Hot in Summer
During the summertime when you go on an outside tour, you will fill the hot temperature inside the tent. This is really an uncomfortable environment where you can not sleep properly at night. Do you know why tents get hot in the summertime?
If you set your tent in daylight time then sunlight directly heats the tent and temperature increases inside the tent. 
Bad ventilation problems are one of the big reasons for the hot tent. So I am concerned about the ventilation process.
If you can choose the right place to set a tent then it can play the role of heating a tent. To cool your tent choose the right place and set your tent. 
Understand the Temperature of the Tent
Camp lovers live during the summer because they can enjoy great camping in the summer. But a hot tent really was a big problem at that time. The inside temperature of the tent is a challenge for camping. 
Do you know how to understand if your tent is overheating? Ok, don't worry I will explain it easily. Generally in day time 95 degrees and at night 80 degrees temperature is perfect for the summer.
But when your tent has no proper way of ventilation and airflow it's a big problem, this situation makes the tent hot. When the tent temperature reaches 90 degrees at night it's really too hot and creates an overheating issue.
Because tents are small places it becomes hot quickly and increases constantly so you can not stay in the tent. For a great sleep at night make sure your tent temperature is not much hot than 80 degrees. 
Why You Need to Keep a Cool Tent
The reason you need to keep the tent cool is that the excessive temperature inside the tent can ruin your entire campaign. The extra temperature will not allow you to sleep properly and you will feel uncomfortable all the time.
As a result, you will get sick at some point and will not be able to enjoy the campaign. It's better to know how to cool the tent. You can cool your tent with or without electricity. Choose the best way to cool the tent. 
Are There Any Techniques or Materials I Can Use to Help Keep My Tent Cool
Yes, there are several techniques and materials you can use to help keep your tent cool:
Choose a tent with good ventilation – Tents with mesh windows and vents allow for better airflow and can help keep the tent cool.
Use a tent fan – A small battery-operated fan can help circulate air and cool the tent.
Pitch your tent in a shaded area – Setting up your tent in a shaded area can help keep it cooler during the day.
Use a reflective tarp – Placing a reflective tarp under your tent can reflect the sun's rays and keep the tent cooler.
Keep the door open – Keeping the door of your tent open can help create a cross breeze and cool the tent.
Use a portable air conditioner – Portable air conditioners are designed for camping and can be powered by a generator or car battery to cool your tent.
Use a cooling pad or mat – These mats are filled with a gel that absorbs heat and can help keep the tent cool.
It's important to note that some of these options might not be practical depending on the environment you are camping in, like the portable air conditioner or the cooling pad which might not be practical for backpacking or wilderness camping.
Most Effective Ways to Cool a Tent Without Electricity
There are lots of reasons they can tent overheat. It is a big problem at night when you want a sweet slip at night. Some easy ways can be solved overheating problems easily. Try to follow some techniques and an effective way to cool your tent without electricity. Here are some ways that are described in this part. 
Choose the Right Tent Materials
At camping time, a tent is one of the most important keys to staying. If you want to stay cool inside the tent, pick the right one for your camping. Different types and materials tents are available in the market.
For summer camping you can choose canvas materials because canvas can reduce the heat of the tent. But canvas is an expensive material. As an option you can select a nylon and polyester materials tent, they also make tents cool. 
Tents Design
When I just started camping I had no idea about tent design. Day by day I realize that tent design really affects the temperature of the tent. So it is better to choose a big size tent with a window in the summer tent. A big tent has a large headspace and more space creates more airflow and ventilation that keeps the tent cool. Color plays an important role in making the tent cool.
Choose a light color tent because this kind of color reduces hot temperatures.  Most of the campers choose dark color shade tents. I know they look great but looking good is not important. Your first priority is keeping a cool temperature on the tent for your comfort. 
Set-Up Time
When you want to set your tent it is a big factor. Take a look at the environment where you are going on a campaign. Enjoy the beauty of the surroundings first and then think about setting up a tent. Many people go to the campaign and pitch a tent first, but that's not right because it warms the inside of the tent. The Thai way creates extra heat inside the tent.
The best time to set the tent is in the late afternoon or when the sun is setting. If you have enough light sources then you can set it before sleeping. But in that case, you have to keep the necessary things.
If you feel very tired after reaching the campaign site, you can pitch a tent and take some rest. If the fatigue is gone at the end of the rest and you see that most of the day is left, it would be better to roll up the tent. 
Select Shaded Area
Where you are campaigning and setting up tents is one of the most important things. Take a good look at the whole area if there is daylight and you don't feel tired after sitting down after the campaign. You can easily find out where the sun is very high and where there is shade. If you want to stay cool in the summer inside the tent, set your tent in a shaded area. 
The most ideal places to set up tents are near tree seeds, the side of the river or near a waterfall, or even the lakeside area.
Reflective Space Blanket
If you love to campaign, then you will want to campaign in different environments. Camp lovers want to go on a campaign in a place where there is no shade of trees, such as a desert or a beach. Bud due to lack of natural shade can cause unbearable heat inside and can make you sick. 
If you want, you can easily keep your tent cool even in this weather. In this case, cover the whole tent with the space blanket. This way easily reflects the heat and makes your tent environment cool. I know you may not like the look of the tent but trust me it's a good way to stay comfortable and it is one of the most effective ways to cool a tent without electricity.
Wind Flow
When you set up your tent, always try to follow the wind's directions. Know the way of the wind so that wind can easily move out of your tent and create an easy ventilation process.  This is an effective way to cool the tent so before setting the tent know the wind direction. If you don't know then follow some easy steps.
First, you can ask any local people or hikers to know how the wind usually flows in the camp area. Using a weather app is another good idea to know the windways.
Open the Tent
If you want to cool your tent without electricity try to open the tent. When you open the tent door then air can easily come on the tent and the temperature reduces this way to cool the tent and create a comfortable temperature. I love to follow this easy and popular technique when I am going to enjoy my campaign in the summertime. 
Avoid Sleeping Bag
When you go on a summer camping trip avoid using sleeping bags. Because sleeping bags create extra heat inside the tent. You will overheat for this reason. I never use a sleeping bag at summer camp. Either you can use a bedsheet for your comfort. 
Blanket
If you want to avoid soil heat after sunder then use a blanket under the tent. Because sunlight falls on the ground all day and comes out of that temperature after sunset, it will heat your tent. When you use a blanket under the tent, the heat of the soil will not directly affect the tent.
Own Getup
Do you know how to get up to stay cool in the tent? Yes, now I am going to share this. Because getting up can help you to stay cool inside the tent. Some common ways are shared here.
Avoid wearing dark shade colors like black, blue, red, coffee color, etc. Wear light colors like white, sky color, pick, and lavender because light colors can reduce body temperature. 
It is very important to stay fresh. If you want to become fresh, drink more water. This way also helps you to skip dehydration problems in the body. 
Avoid spicy food when you go camping. Because this spice food creates more temperature in the body.
What Type of Tent is Best for Cooling Without Electricity
A tent with mesh walls and a roof is the best option for cooling without electricity, as it allows for maximum airflow and ventilation. Additionally, a tent with a rainfly that can be rolled back or removed can also help to increase ventilation and keep the tent cool. Another option is a tent with a ventilated roof, that allows hot air to escape.
You also want to consider the location and time of year you're camping in. If it's hot and dry, a shade tarp can provide some much-needed relief. And if it's hot and humid, consider camping in a location that provides natural shade from trees or cliffs.
Conclusions
So when are you going camping this summer? Hope now you know all the effective ways to cool a tent without electricity. All easy ways are discussed here so you need not worry about the arrangement. Go and enjoy your time inside the tent. Relaxing in the open sky, the star entered the tent in a comfortable environment.
There are a variety of effective ways to cool a tent without electricity. The most common methods include using fans, using wet clothes, using reflective surfaces, using ice, and using reflective surfaces. While all of these methods work in their own way, the most effective way to cool a tent without electricity is to use a combination of fans and reflective surfaces. By using fans to circulate air, while also using reflective materials to keep the sun out of the tent, the temperature can be reduced significantly. Additionally, using wet clothes or ice can also help to cool the tent further. Ultimately, the most effective way to cool a tent without electricity is to use a combination of fans and reflective surfaces, while also using wet clothes or ice as needed. 
Read more: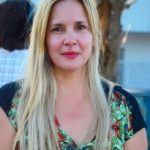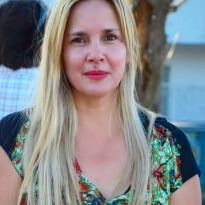 Guys, I am Camila Avery and I love to help my mom to do indoor & outdoor activities. As a lady, I have passed my time on gardening, home improvement, and personal or self-care. I have acquired some degrees in outdoor recreation, beauty, and hair care. It is not easy to work with top-level professional beauty experts. But, I got that opportunity and experimented with different hair extensions, hair colors, and cuts.