Extensions provide you more options without losing your natural hair. You can curl, fry, and color your hair to change up your look as often as you want, depending on the quality and type of hair extensions you have. However, it is essential to care for it in the same way you would care for your natural hair and a quick and easy way to revitalize your extensions is to boil it. You may now raise a question that why boil hair extensions?  Well, the main goal of boiling your old hair bundles is to bring back their natural lustre after a long period of wear.
Boiling your old hair extensions will assist in extending their life and replace the moisture that has been lost, bringing them back to life. Depending on how much you wear and heat style your extensions, they can last anywhere from 4 months to a year. Now you must be thinking, what would happen to your hair if you boiled it in water? After boiling, you will get a revived hair extension with a lot of shine and moisture. Your old extensions will be as soft and flawless as it was when you first purchased it! Let's see the benefits below.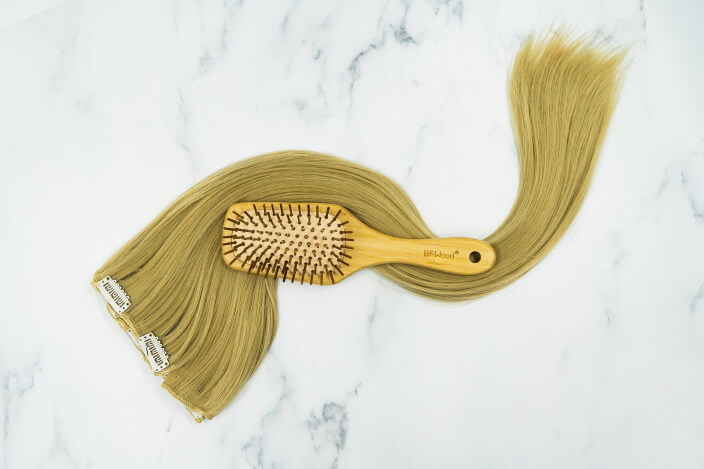 The Benefit of Boiling Hair Extensions
Who'd have guessed that boiling water could have such an impact on the world of beauty? But it does. Boiling extensions provide a lot of advantages. Your wigs will be new, silky, tangle-free, and simple to comb through, with no need for additional items to obtain that gleaming, healthy appearance. Below are-
Saves Money
Hair extensions can be pretty costly, depending on the types of hair, length and material. As a result, you can save money by using the boiling approach instead of purchasing new extensions. Most individuals replace their extensions every six to eight weeks, although they can now last up to a year. This strategy allows consumers to get the most out of their money.
Brings Alive Old Extensions
If you're like me, who uses the extension occasionally and have them for an extended period, you can benefit from the boiling procedure. You can restore it back to life, and it'll seem brand new as if they've never been worn before. You can achieve that with the boiling method. Let's recreate all of your previous extensions!
Works on All Hair Types
The benefit of this procedure is that it is suitable for all hair types. The boiling process is not only effective on human hair but also is used to revitalize synthetic wigs. If you have an inquiry on your mind about what happens when you boil synthetic hair extensions? It's a procedure that synthetic wigs will seem hydrated and conditioned, exactly like human hair. You won't have to buy new extensions every time you want to appear attractive. Even their synthetic hair appeared to be hydrated and conditioned in the same way as natural hair would. This method of boiling makes no distinctions.
Remove Odour
When you put your hair extension in a packed box for a more extended period without using it, then an odor might grow in your extension. Boiling the bunch can remove the stinky smell, and the new conditioner gives a refreshing aroma from your extension.
Additional Styling Option
Not only can the boiling procedure repair extensions, but it also aids in styling. If you want to have your wig curly immediately, simply roll it in the boiling water for a few minutes and you're going to have a head full of curls. If you want to know the whole procedure of how to boil your extensions to create curls, then you can find dozens of videos online. In addition, many people choose not to curl their hair in the morning. So, when it comes to styling, the boiling alternative is much more convenient.
Boiling the Hair Extensions: A Step-by-Step Guide
For boiling hair extensions, mainly you need a deep cream-based conditioner, a large pot comfortably equipped with wigs, boiling hot water, tongs, or a wooden spoon and hand towels. Below is the process:
1. Take water in a kettle to boil the extensions. Add any oil, such as baby oil or olive oil, as well as a leave-in conditioner or silicon mix for intensive hair.
2. After the compound has been appropriately mixed, slowly insert the hair, making sure that each strand of hair is completely soaked in the water. The water is boiling at this stage, so use tongs or a wooden spoon to surge the hair in the saucepan.
3. Continue to check the hair, carefully stirring the wig in the pot to ensure that each hair strand is boiled correctly. Because the water is incredibly hot and can burn you if you are not careful, only do this twice.
4. Now, the next step is how long should you boil extensions. Boil the hair, depending on the damage rate, for around 12-15 minutes. You should notice that the hair is quite soft at this stage.
5. After towel drying, allow the wig to air dry in normal weather. Do not use a hairdryer. Additionally, you can use a silicone splash to give your hair an extra moisture boost before it's dry all night.
6. Your hair is now soft and tangle-free, and you are now ready to style it!!
7. Your hair is back to its original condition, without significant hair loss due to wig brushing. Now what to do after boiling bundles? Style and use it as many times as you want, and then boil it again to be new as previously if you think it gets rough again. Simple!!!
Does Boiling Water Damage Hair Extensions
One of the best ways to revitalize human and synthetic hair to its original state is to boil it. But over boiling can cause-
More mess up the hair than before;
Harder to comb,
May shrink and lose texture;
Sometimes the hair's natural color is.
How Does Boiling Hair Extensions Help With Its Longevity?
Boiling hair extensions can help extend their lifespan by removing any buildup of dirt, oil, or styling products. This process helps to restore the natural texture and shine of the hair, making it look and feel like new again. The high temperature of boiling water also helps to kill any bacteria or fungi that may be present, preventing the growth of mold or mildew which can cause the hair to become damaged or smelly.
Additionally, boiling can also help to tighten the bonds of any wefts or glue used to hold the hair extensions together, reducing the risk of tangling or shedding. However, it is important to note that boiling should be done with caution, as overheating or boiling for too long can cause the hair to become damaged or lose its color. It is recommended to use a thermometer to monitor the temperature and to avoid boiling for more than 10-15 minutes at a time.
Overall, boiling hair extensions can be a useful technique for extending their lifespan and keeping them looking and feeling great for longer.
Is Boiling Hair Extensions Necessary for Proper Maintenance?
No, boiling hair extensions are not necessary for proper maintenance. It is not recommended as it can cause damage to the extensions. Proper maintenance includes regular brushing, washing with gentle products, avoiding heat styling and tangling, and storing the extensions properly.
Conclusion
The boiling method is one of the best-restoring methods of hair extension. It not only restores your extensions but also gives them plenty of brightness and moisture after being conditioned. Your old extension will become as soft and full in a few minutes as they were when you first purchased them.
The best part of the method is it's fully chemical-free. Thus this method does not involve any chemicals or harmful products. It provides many advantages and makes life easier while you save money! Furthermore, you can style your hair anyone you want because you won't have to struggle with tangles or knots.
Relevant Resources: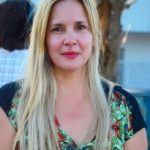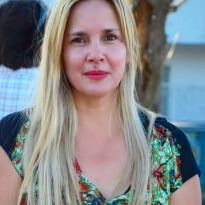 Guys, I am Camila Avery and I love to help my mom to do indoor & outdoor activities. As a lady, I have passed my time on gardening, home improvement, and personal or self-care. I have acquired some degrees in outdoor recreation, beauty, and hair care. It is not easy to work with top-level professional beauty experts. But, I got that opportunity and experimented with different hair extensions, hair colors, and cuts.