If you're a first-time user or looking for new hair extensions and can't get rid of the unsettling stories you've heard about micro ring hair extensions. Then you may wonder, "Do micro ring hair extensions damage your hair?" Then this piece of writing can assist you in putting your doubts to rest.
Basically, micro ring hair extensions are 100 percent made from human hair. They are attached to the head using tiny and almost invisible beads. The extension is clamped into position, sitting flat against the scalp and providing volume and length to the hairstyle. So, there are no harmful materials involved, and the application takes only a few minutes.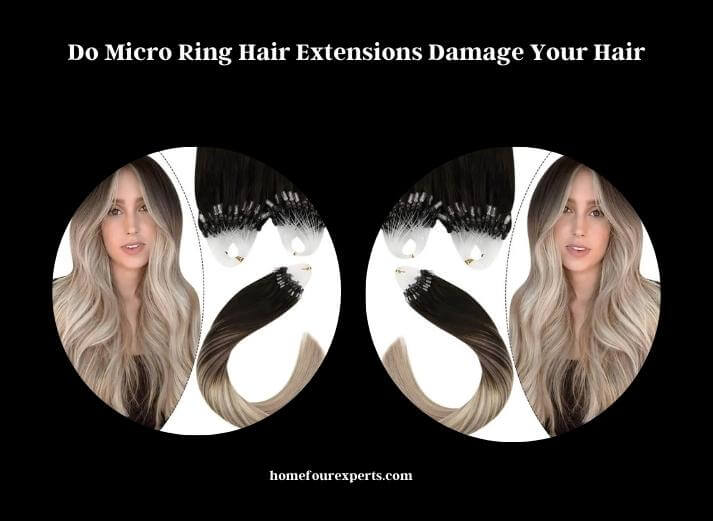 Because no glue or harsh chemicals are required to remove the attachments, the micro ring technique is universally considered the safest method of attaching extension hair. Also, removing a micro loop's hair extension is easy; you just have to disconnect it using a loop. The microbeads or loops should be placed one centimetre away from the scalp. As frequently as you like, you may reuse them.
However, the addition of hair weight and micro-ring itself doesn't cause hair damage. Hair is remarkably strong, and if applied gradually, it will not break for a long time.
Most people's hair could sustain the weight of a significant number of micro ring extensions before breaking. We've included some suggestions and cautions below so you can get the most out of your micro ring hair extensions without causing damage to your natural hair.
The Benefits and Drawbacks of Micro Ring Hair Extensions
Micro ring hair extensions, like any other hair extension procedure, have benefits and drawbacks. To determine whether this application method is good for you, consider the following benefits and drawbacks.
Benefits:
Microbead hair extensions are simple to apply and remove;
Micro-ring hair extensions are less harmful to the hair than other application methods since they do not utilize heat or glue to attach to the hair;
Beaded hair extensions are simple to style and wash;
Because the rings used to connect the hair matches your natural hair color, ring extensions blend in flawlessly with your real hair.
Drawbacks:
People with short or thin hair should avoid micro ring hair extensions since the rings may be visible.
When compared to other application methods, ring hair extensions take longer to install.
Micro-ring hair extensions can cause scalp inflammation and stress.
How Long Do Micro Ring Hair Extensions Last?
With proper maintenance, micro ring hair extensions are one of the longest-lasting methods of hair extension attachment. If you are worried that do micro loop hair extensions ruin your hair?
Then you are thinking wrong. Micro ring hair extensions can remain anywhere from one to five years, depending on your lifestyle and how you care for them. Extensions should not be carried for more than two months without being re-fitted. Because your natural hair will have increased by over an inch, causing the roots to tangle and possibly harm your hair extensions.
There are few ways you can do at home to extend the life of your micro ring hair extensions. After installing your extensions, you should not wash your hair for at least two to three days. This allows the tips of the extensions to harden, which helps to improve the strength of the bonds. You should treat your new hair with the same consideration you would like your own when styling it.
How Do Micro Ring Hair Extensions Apply?
Micro ring hair extensions are straightforward to apply, but they must be done by a professional to ensure that they are done perfectly. All they do is encase your natural hair in a tiny bead and attach hair extensions to it. The hair is clamped together with a pair of pliers.
They're also easy to adjust as your natural hair grows, and the removal process is quick and painless. In an experienced salon, the entire application process will take between one to two hours. With this approach, you can come in for maintenance every four to six weeks, which involves pulling up the hair extensions to ensure they are secure.
Few are concerned about "Can I wear my hair up with micro ring extensions?" Yes, without harming the hair extensions, you can wear your hair up or down and do most other activities you would regularly do. You may even style your micro bead hair extensions into a pony without displaying any extension applications if they're applied accurately!
How Long and How Many Microbead Extensions Do I Need?
You can wear micro ring hair extensions from short to medium hair. When it comes to cutting extensions, you can select many length options. Before obtaining any extension, it is recommended that your natural hair be near to shoulder length, which will allow it to mix with your natural hair and appear excellent.
Typically individual one-gram strands of micro ring hair extensions are attached. Your goals limit the number of micro bead hair extensions you'll require. If you wish to add some volume or highlights to your natural hair, for example, 75 to 100 strands are recommended. Increase the strands up to 120 strands if you want to add extra length and volume as well. Read more: 5 Ways to Protect Your Hair Extensions While Sleeping
What Can't You Do With Micro Ring Hair Extensions?
We frequently get a query about what users can and cannot do while using micro ring hair extensions. The most common question is, "Do micro rings cause hair loss?" No, as it attaches to your natural hair without any heating tools, glue, or other chemicals. So it doesn't cause hair loss.
Although hair extensions should not significantly alter your lifestyle, there are a few things you should avoid or take care of if you want your extensions to last longer. 
If you frequently use sunbeds, wrap your hair in a towel before using them, as sunbeds can dissolve the bonds and cause hair to dry out.
Avoid swimming as much as possible because extended exposure to moisture, chlorine, and salt might cause bonding to weaken.
While it is damp, you must never brush your hair. 
Don't brush your extension roughly; this might tear or loosen the attachment.
Avoid protein, keratin, or sulphate hair care products.
Don't tie your hair extensions back in a tight ponytail; it may cause breakage. 
Conclusion
After viewing this article, we hope that all of your doubts regarding do micro-ring hair extensions hurting your hair have been dispelled. If properly cared for, micro-ring hair extensions will not harm your hair. In our opinion, micro rings are the ideal type of extension for protecting your natural hair.
You can wear them for the rest of your life without harming your natural hair if you apply them appropriately and care for them by brushing them at least twice a day, cleaning them properly, and using the necessary products. If you attempt to remove them yourself, you risk pulling out a lot of your hair.
Read more: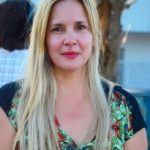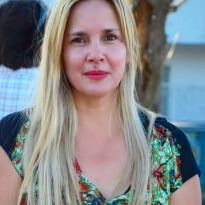 Guys, I am Camila Avery and I love to help my mom to do indoor & outdoor activities. As a lady, I have passed my time on gardening, home improvement, and personal or self-care. I have acquired some degrees in outdoor recreation, beauty, and hair care. It is not easy to work with top-level professional beauty experts. But, I got that opportunity and experimented with different hair extensions, hair colors, and cuts.