Fall protection system as a whole is a profoundly technical issue. There is a standard guideline and compliance requirement has been developed by US Department of Labor, called OSHA guidelines under the title "Fall protection systems and falling object protection-criteria and practices"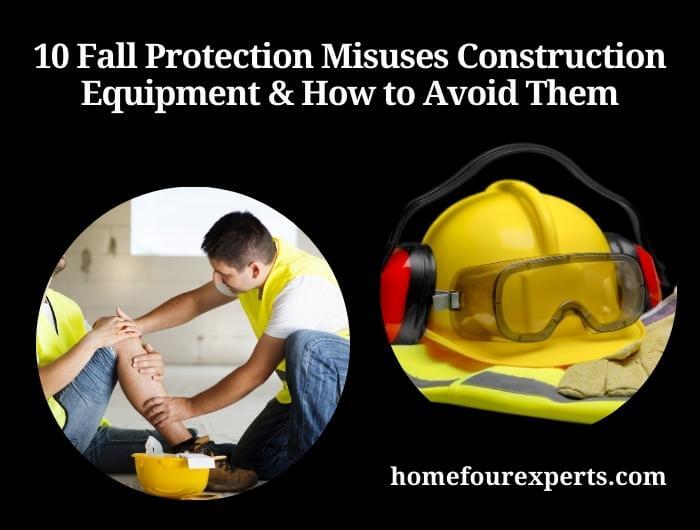 Every year a significant number of fall injuries especially among the construction workers occurs reported by OSHA. OSHA safety compliance related to fall protection equipment's design, qualified people for proper use of those equipment like- Boom Lift, Manlift, Telehandlers, Bulldozer, Excavator, Compactor, Hammer Drill etc. and adequate training of the users have been underscored. 
Besides, periodical maintenance, technical support from manufacturers, awareness among the users and employers etc. also are highlighted to maximize the impact of the fall protection system. 
The reality is still that full compliance of the fall protection system is not in place due to various reasons including negligence, lack of awareness and employer's mindset.  
Considering the magnitude of the fall injuries and technical  aspects of the system, I have designed this article on 10 fall protection misuses of construction equipment and how to avoid them. 
Grave Scenario of Fatalities From Fall Incidence 2019
Report on Census of Fatal Occupational Injuries Summary 2019 released by the United States Bureau of Labor Statistics reveals the following facts:
11% fatalities increased in 2019 to 880 in the event of falls, slips, and trips 
Fatalities increased by 5% to 1,061 in the private construction industry, the largest total since 2007
Fatal injuries increased by 6% in 2019 among construction and extraction occupations to 1,066, the highest number since 2007
Average more than 100 death a week or about 15 every day occurs from fall
About 1,016, 20% of the total deaths in 2019 were in the construction industry accounting for one in five worker deaths for the reporting year. 
10 Fall Protection Misuses of Construction Equipment and Mitigation Option
If the proper use of fall protection equipment and systems are not in place, it could lead to tragic consequences including trauma, disability, displacement of organs, and even death. In addition, its socio-economic impact largely affects the families and communities in several terms. 
Let's look at the 10 major misuses of construction equipment and mitigation options to have more insight so that we can manage our work in the construction industry in a proper manner.     
1. Inappropriate Use of Rebar Snap Hooks and Mitigation Options
Rebar snap hooks, also called pelican hooks or form hooks or large gates, is a kind of heavy-duty  equipment combined with massive hooks and large gates used in construction sites. The hooks are designed to cover the larger structure that supports the fall protection. 
Rebar snap hook can be connected easily to several objects and it does not require any additional anchorage point to attach. For this feature, many of the professionals prefer this equipment to work with for construction sites.   
However, this could be extremely injurious if the workers are not quite confident about their anchorage preferences or the hooks of the equipment are not attached properly. In addition, these hooks are designed to cover the larger structure which may not be favorable for the workers who are supposed to use this equipment.   
Mitigation options
The preferred way to reduce the probable misuse of this equipment is to have the anchorage connector D-ring larger than the snap hook which can prevent side loading of the snap hook.
Considering some demerits of rebar snap hook linked to heavy design, improper assembling and workers' non-endorsement, workers are strongly advised to use a small anchor snap to maintain appropriate configuration. 
Another safety tip for the employers opting for rebar snap hooks, is to know the gate strength of the hooks and the hooks those having two stress points should be aligned with the strongest points of the hook. 
2. Incorrect Anchorage Connections
There is a chance of misusing energy-absorbing lanyards, also referred to as shock-absorbing lanyards when being used as anchorage connectors. Most lanyards are not designed to wrap around the whole structure and accommodate being hooked upon themselves. 
However, the worker may tend to use it when there's no other anchorage point available. This type of misuse of lanyard may lead to equipment's failure for wrong gate loading or damage to lanyard accessories from point loading.  
If the lanyard is draped around a structure with corners, it could worsen the situation leading to failure during fall incidence. 
Mitigation Options
No matter if the lanyard is designed to be wrapped on itself, workers should be fully aware of which point of the structure is wrapped around like it might be piping, a guardrail, beams, or ductwork and whether its arrangement could create a sawing action. 
Make sure there is an uninterrupted load path between the anchor and the fall path of the worker to prevent misuse. 
Furthermore, you can also use a beam strap built to be used as anchorage connector to mitigate occurrence of sawing action.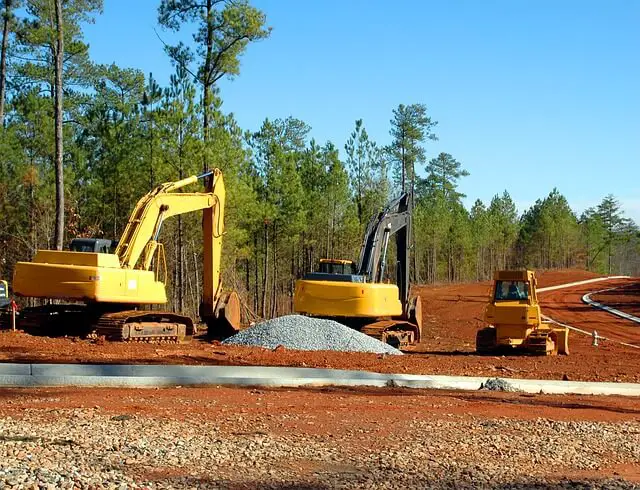 3. Inadequate Anchorage Strength 
As part of an effective fall protection system, the anchorage should be robust to protect the worker wearing it. Sometimes workers assume that connecting to something in the structure is better than leaving the anchorage disconnected. Prior to wearing anchorage, if the strength of anchorage is not checked out, the anchorage may fail to provide expected protection and could cause severe fall incidence.  
Besides, the weight of an anchor point could be misleading since the principal material might be obscured by the protective coating. There are multiple ways to confirm that the anchorage point is quite strong to protect the users. 
Mitigation Options 
Organize basic and refresher training for the workers who are designated to use anchorage clamp and snap hooks to ensure the successful use of the safety materials including anchorage and others as appropriate.  
Provide training supervision by qualified persons who would later supervise authorized persons assigned to identify right anchorage and certify that anchorage point is quite strong to support the fall protection after thorough assessment. 
Employers to purchase certified anchorages designed by registered persons.
Make a list of the equipment to be used as part of the systems and make sure that the anchorage is designed to accommodate multiple loading capacities like 900 lb and 1,350 lb. arresting force lanyards.
The overall system and the anchorage should be designed considering the maximum weight of the user. 
4. Anchor Below the D-ring
Another alarming practice is attaching anchors below the D-ring that increases the distance of free fall which is above the permissible limit of the equipment. The free fall distance increases approximately by six feet. 
Forcing equipment to its limit may chase the anchorage or lanyard to fail. It also may even go beyond the acceptable force on the body leading to a higher risk of a serious fall injury. 
Further, even though the system can seize a fall, a longer distance increases the speed of the body which also could cause serious fall injuries.  
Mitigation options
To reduce the fall distance, workers need to use a six feet-free fall lanyard that is to be connected to the anchorage point positioned above the dorsal D-ring.
In case of unavailability of an overhead structure for providing an anchorage point, the worker should use a 12 feet-free fall energy-absorbing lanyard or self-retracting lanyard which is certified for higher free fall distance and forces as well. 
Again, if the anchor is below the D-ring, workers never should opt for a six feet-free fall lanyard which may lead to a severe fall injury. 
Don't tend to stand unless it's extremely essential. 
5. Wrongly Defining Twin-leg Energy-absorbing and Self-retracting Devices
These two tools are sometimes perceived to be interchangeable by the users as they are identical in terms of appearance and functions which is completely wrong. They are examined in different applications and conditions. But the wrong perceptions about these devices sometimes lead people to use them for the same purpose which causes another disaster.  
Another malpractice is using both types of lanyards by anchoring them below the D-ring which increases the arresting force of a fall up to 2,700 lb.   
Mitigation options
Make sure that the twin-leg energy-absorbing and self-retracting devices are used the way they are examined. 
Avoid attaching both legs to an anchorage. Make sure you connect the unused leg to the non-load-bearing part of the junction via a specific lanyard parking element or breakaway tab. Never connect to a load-bearing part of a harness.  
Never tend to anchor both legs on the lanyard at the same height as they might increase arrest forces. 
Provide intensive hand-in-task training with the workers by disassembling the self-retracting device unit when available to understand its advantages, weaknesses, and inner functions
6. Use of Spoiled and Recalled Equipment
Constant use of equipment over time usually affects their effectiveness. Exposure to UV rays, moisture, corrosion and other elements, and many other factors can cause damage to equipment over time.    
Mitigation options: 
Harmful elements must be identified causing equipment being damaged so that they are free from UV rays, corrosion, moisture, or any other element. 
Also, make sure users must check out a few things including the equipment's fitness so that the system can give you professional-grade performance while in use. 
Also, assign a qualified person to carry out comprehensive equipment inspections at least once a year
Maintain inventory of the products to ensure recalls or advisories. Assign a qualified person to ensure all products are included in the inventory, periodically reviewed and updated against product recalls. 
Keep constant touch with manufacturing companies, suppliers, professionals, consultants, and training institutes to remain updated about new advisories and technological advancement. Strictly adhere to the manufacturer's instructions for the effective use and maintenance of the system 
Maintain proper storage of equipment in a protective environment as much as possible to avoid continuous damage.
7. Inappropriate Assembling of Equipment
In spite of equipment being functional, inappropriate assembling may cause severe fall accidents and workplace hazards including ruining your system. For instance, a loose connection of wearing gear generates more energy which ultimately turns into kinetic energy and such a reaction is enough for a fall incidence to happen.  
The location of the dorsal D-ring or the chest retainer belt could be a leading cause of severe accidents and workplace hazards. The higher height of the D-ring could be another major cause to hit the head of the worker from the backside while falling. Also, too low height may make the worker vulnerable to a higher risk of suspension trauma.  
Mitigation option
For proper assembling, maintain a five-point fit to maximize fall protection.
Make sure D-ring between the shoulder blades
Never pull off of the shoulder lock outside of the shoulder
Keep the sub-pelvic strap under rumps
Keep four fingers between leg strips and leg
Take care of issues like free leg and warped straps being symmetrical
Carry out periodical medical check-ups of workers to assess their medical fitness including the history of hypertension, vertigo or back injury etc. Employ medical personnel to look after their medical conditions to avoid accidents and injuries
8. Improper Use of SRL
Fall injury also happens due to misuse of SRL. Incorrect SRL for the application and system may lead to an unprotected work environment for the workers. For instance, if the lanyard is joined below the D-ring, then also consider if the lanyard will be visible to an edge during the event of fall. Else, the application and system would lead to serious fall injury and damage to equipment. 
Mitigation options 
Prefer certified leading edge SRLs (SRL-LE) to use to avoid a fall that happens to expose it to an edge. SRL-LEs may work to check damage to SRL like cuts or tears in the event of a fall over the edge. 
Keep in mind that SRL-LEs are thoroughly examined and certified that they are quite strong to endure contact with standard structural steel edges. Consult manufacturers to be sure that SRL-LE is designed to comply with other situations too like sharp metal edges or concrete.  
9. Non-compliance with Warning Line System Prerequisites
One of the common mistakes among fall protection equipment is using warning line systems, exclusion zones, and handrail systems which neither provide protection nor meet legal compliance. 
Mitigation option
According to OSHA, the warning line system should meet the following requirement for compliance
Warning line system to be sited 34 to 39 inches off the rooftop and noticeable from 25 feet away.  
Flagging every 6 feet
Strength of tensile of 500 lb
Tip over the force of 16 lb
Also, roofing companies should be aware of warning line system requirements, use of a parachute or 550 cord for the warning line and label it "warning line system in use."
10. Poorly Designed Horizontal Lifeline
Though the horizontal lifeline system is presumed to be a simple and economic fall protection solution, unfortunately in the past design was not robust. This poor design sometimes is enough to cause overloading of the anchorage structure or workers to fall to hit the ground because of excessive displacement of the anchorage system. 
Mitigation option
Assign a qualified person to ensure that the system is designed by estimating energy equations, properly implemented, and used. To identify the right equipment provided the following guideline for compliance.
Involve a qualified person in the process who will comply with all the requirements to maximize the impact of the fall protection system
Prepare a checklist of equipment components to be used in a horizontal lifeline system including immediate anchorages, pass-through, and anchorage connectors. 
Develop a manual on detailed use and rescue procedures based on the design that includes the number of users, maximum load, clearance, and inspection requirements, etc. to avoid misuse of the system designed.  
Ensure that the users receive supervision training so that they can identify the right equipment to use and its operation in order to be able to ensure job safety. Also, employers should strive that workers are not out of the fall protection system. And during any mishap, they should take care of all aspects of the equipment to be in place including design, implementation, and correct use of it. 
What Are the Most Common Misuses of Fall Protection Equipment on Construction Sites
1. Improper installation of lanyards, rope grabs, and connectors.
2. Not using the right fall protection equipment for the job.
3. Not using full-body harnesses when required.
4. Not inspecting the equipment regularly.
5. Not using a backup system when working at a height.
6. Not anchoring the system correctly.
7. Not using the right anchor points.
8. Not using the system correctly.
9. Not wearing the equipment correctly.
10. Not training personnel on the proper use of the system.
Final Notes
However, I have tried my best to simplify the article so as to make you comfortable reading this highly technical long write-up. I hope the fall protection compliance would be eye-opening and if you are involved in the construction industry, then US respective authorities' referral information and fall protection guidelines would help you critically review your mode of work, mechanism, strategy, and compliance. 
With this note, I would request you to share your experience with us so that we can provide you with the necessary consultation in the coming days. Always remember "Safety First".
Relevant Resources: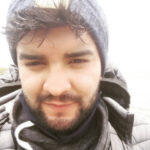 Hi, I am Eric Devin and I am a professional interior architect. Since childhood, I've always enjoyed DIY projects! And, I have loved to solve simple household problems using essential tools and equipment. I have also acquired a lot of information about basic household tools settings by working with contractors.