Published on: May 1, 2022
Written by Camila Avery / Fact-checked by David Rowan
The secret of a soft and natural-looking finish with hair extensions is to match the color of your natural hair with your hair extensions. Although it may appear to be a complicated process from selecting a hair extension color chart, especially when looking at colors online. But it's not that much difficult. It is crucial to pick a shade that suits your natural hair and matches your skin tone if you want to get the optimal color mixture for you and your hair.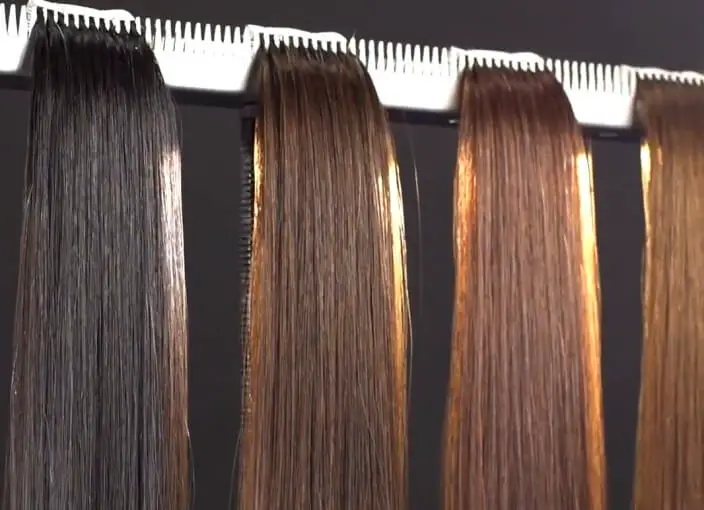 A hair extension color chart can assist women in considering changing their natural hair color and extensions. So, to make your coloring a little easier and save you money from the wrong color choice, we've created a "hair extension color chart" to assist you in finding the correct shade. Our post is more than just a chart; it's your ultimate color guide for those who are new to the experience of hair extensions.
How Do You Know What Color Hair Extensions to Get?
Hair extensions can usually be 2 to 3 shades darker or lighter than your original hair color and still mix and seem natural. For the optimal color blend, most people will use 1 to 3 colors. There are different color hair extensions. If you have a distinctive color or purchase hair extensions online, you will ensure a perfect color match.
You're not matching extensions to your root but rather to their endings. It's usually an accidental exposure that you're wearing extensions if the extension color doesn't match. If you require your extensions to seem real, obtain a free color match before you buy. 
Also, if you have a beautiful, unique color that is not available in the market or online, then the lightest blonde color is always ideal to purchase and shade to match your own hair. It's the most elegant approach to making your hair extensions look real when your color is unique. It's straightforward to color your extension; just use a color-safe shampoo to sustain the color in it.
Another common query we got "is it better to get darker or lighter hair extensions?" Honestly speaking, matching your hair to your skin tone is more important to choose the proper color of hair extensions.
It's a common misconception that all shades fit all skin tones; for example, dramatic tones like platinum frequently match paler skin tones, but darker tones suit richer, warmer colors or Ombre techniques, as well as lighter highlights.
Categories of Hair Extension Color
A multi-tonal adaptable process is used to color human hair extensions. This means that light and dark strands of a single color are blended to provide excellent blending, depth and size, basically with highlights and low light. This ensures that the final color will be compatible with a broader range of the same shade. Those who have confusion about how do you know what color hair extensions to get? Below we gathered few common categories of hair extension colors where you can choose from blindly:
Dark Color
Jet Black: This is the deepest black color with a cool blue undertone.
Natural Black: It's a warm brown shade of black with natural undertones, which is a good match if your black hair has many dark brown overtones in it when exposed to the sun.
Chocolate Brown: This darkest brown shade with a hint of red undertones combines warm red and cool brown undertones. It results in a rich brown shade that compliments dark-toned brown hair.
Medium Color
Medium Brown: It's a warm mid-tone brown with red colors. If your hair isn't as dark as Chocolate Brown, but it's still dark brown, you probably have this rich color.
Light Brown: This slightest brown color, smoothly mixed with a mix of red and golden overtones, is easy to match with several light-brown colors.
Light Color
Ash Blonde: This is the range's darkest and coldest blonde shade. The multi-tonal ash undertones make this color appear very natural. 
Dark Blonde: The most demanding query we got about this color is "What color is 14 in hair extensions?" This rich, glossy dark blonde with lovely warm undertones is number 14 in hair extensions.
Golden Blonde: It's a golden blonde with multi-tonal undertones. This color blend complements a wide range of natural gold blonde hair colors.
Honey Blonde: It's a beautiful golden blonde color with honey undertones. It's ideal for bright blonde hair.
Platinum Blonde: It is blond, golden, and with accents of yellow. Like honey blonde, but with cooler, neutral undertones. A light blonde tint, not platinum entirely.
White Blonde: It is a cool-tone, white or silver blonde color. The lighter blonde tone, perfect for the colors of the chilly blonde hair.
Red Color
Ginger: It has a rich, multi-tonal auburn color—a striking color with copper undertones that pop in the sunlight.
Light Red: It's a bright red with warm copper undertones and rich red hues. This fiery hue will complement the majority of natural red hair colors.
Rosewood: It's a dark purple with solid burgundy undertones. This is the deepest shade in the red color family, and it's sure to remark.
How Can I Match My Hair Color With Extensions?
After choosing the color from the above chart, you should match your hair color with the extension. This stage determines whether your hair color is warmer or cooler in tone. When picking the perfect shade of color, always consider the undertones of your natural hair. Your own hair's undertones should match the undertones of the extensions.
Besides, warm and cold tones complement different types of skin colors. Therefore your skin tone can also be a reference. Natural hair extensions with a rich golden or red base are best for warm skin tones, while extensions with a neutral or blue base are best for cool complexion tones.
Hair extensions should be colored to match the ends of your hair, not the roots. Because your hair will be layered on top of the extensions, they must blend seamlessly at the bottom. Also, because your roots are always darker than your tips, avoid choosing the color of your roots for your clip-ins or tape-ins, as they will never blend in with your hair tips.
The Best Way to Choose the Right Hair Extension Color for My Needs

The best way to choose the right hair extension color is to match it to your natural hair color as closely as possible. You can also use the hair swatch charts available online to compare the colors and tones of different hair extensions. Additionally, it's important to take into account the lighting in your home when choosing a hair extension color, as this can affect how the color looks in person. Finally, it's always a good idea to consult a professional when making any hair color or hair extension decisions, as they can provide advice tailored to your specific needs.
Tips for Making Sure the Hair Extension Color Matches My Natural Hair
1. Choose a hair extension color that is one or two shades lighter or darker than your natural hair color.
2. Try to match the texture of your natural hair with the texture of the hair extensions.
3. Consider getting a professional color consultation to make sure you choose the right shade.
4. Visit a beauty supply store to find the right color and get a sample of the hair extensions to test out the color.
5. For a more natural look, try to use a few different shades of the same color to create subtle highlights and lowlights.
6. Get a trim and style from a professional stylist to make sure the hair extensions blend with your natural hair.
Conclusion
By using the hair extension color chart, you can easily choose your favorite color! But the colors of the human hair extensions may differ somewhat from those pictured online than they will appear in person. We hope to show you the right path to choose the right color depending on your hair extension length and hair color. 
Purchasing a color ring is the greatest approach to choosing human hair extensions. Other hair extension accessories, such as trial strands, can be bought to feel for different colors and styles. Again, it's essential to do your own research to properly match your hair with hair extensions or select a shade you know you'll adore. Also, sometimes it's better to allow a professional to help.
Read more: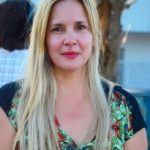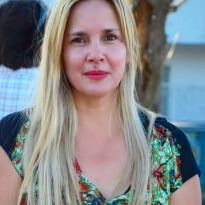 Guys, I am Camila Avery and I love to help my mom to do indoor & outdoor activities. As a lady, I have passed my time on gardening, home improvement, and personal or self-care. I have acquired some degrees in outdoor recreation, beauty, and hair care. It is not easy to work with top-level professional beauty experts. But, I got that opportunity and experimented with different hair extensions, hair colors, and cuts.