'How long should my camping trip be?'- Has this question ever crossed your mind? I know it did.
When we plan a camping trip, the first question that comes to mind is the moments we'll be spending on that trip. And according to that, we plan on other things. 
It's a bit tough to get off work for most individuals. So, whenever you get the time, you should plan to do something to refresh yourself and reconnect with loved ones. Camping is a comparatively cheap, fun, and easy-to-do thing you'd like to do once in a while.
You can have long trips or short trips. Most people like short trips because long trips need a considerable amount of time, a bigger budget, and more experience.
Today's topic is how lengthy your trip should be and the significant reasons behind the statement. Let's jump into the main issue now!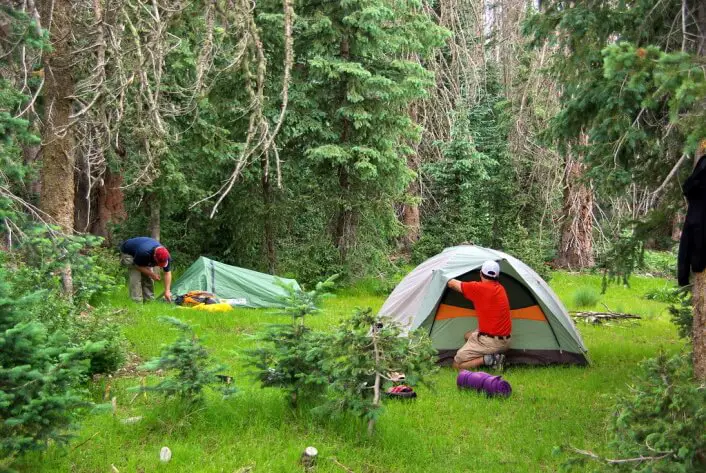 The Ideal Camping Trip Length
A study shows that about fifty percent of the campers go on a short weekend trip, while another thirty-five to forty percent camp for 3 to 4 days. And the rest of the percentage stays longer. There are generally two types of camping trips: short trips and long trips.  
Short Trips
People usually prefer short camping trips. That's why two days long weekend short trips are popular among the campers. Weekend trips with friends are the best way to spend time without burning out. Also, it's best for breathing out the work-stress.
Opportunities
Simple planning.
Easy scheduling
Less costly.
It can be arranged on weekends without interrupting the routine.
Best for group trips.
Obstacles
You can't go far.
You may not relax well.
You may not enjoy all the activities at once.
You may feel the urgency to get back to scheduled work.
Long Trips
When you have more experience, you may stay longer on the campsite. Also, you can enjoy more than you can in the short camping trips. Longer trips usually stretch between three to ten days. But without any doubt, you can extend your stay.
Opportunities
You can spend more time with family and friends.
You may have more fun.
You have more time to relax.
More time to bond with nature.
Obstacles
You may feel bored.
Needs beforehand planning.
You may feel body pain.
Costly than short trips.
How Long Should a Camping Trip Be?
If you're a newcomer to the camping world, the question stated above might be bothering you, right? And you might be thinking, mmm… should it be for two days or a week-long???
Well, it depends on a lot of things, but mostly it depends on you. Let me describe them in parts.
Similar Companion
Almost everybody enjoys camping. Most people love to be out there in nature, to make the bonding with mother nature stronger. But, some people don't like to camp at all. They may find it disgusting not to get the luxury things at hand.
So, when you go camping with those people, time gets sluggish, and unfortunately, it turns out to be a horrible experience. Going with the right people is a remarkable point. You know, the best people make the best memories. And you certainly don't want to end your trip getting frustrated. So, mark that point.
Larger Groups
When you travel in large groups, you should plan shorter trips. It's a challenging job to manage a bigger group. The possibility is more that you'd miss bringing something. For large groups, you can plan some group activities or play in teams.
Kids at Camping
For the kids, camping can be a great way to learn new things through fun while bonding with nature. You may plan some activities or some simple tasks that your kids can perform without having trouble. When they're in difficulty, help them solve the problem. Here're some fun things to do while camping with the family. I suggest you try to make the trips short with kids and shorter with the infants.
Vacation Periods
The vacation length is another factor. When you get a seven-day vacation, you probably would like to spend more time on the camp-ground. Otherwise, you can take a two-days short trip on weekends as well.
While it depends on the time of year you're camping, the trip length can vary. Winter camping is not that popular though. The reason behind this is the freezing temperature, and ghastly winds are intolerable. Where, in the summertime, people like to spend time outside. That's why summer camping is so popular.
Check Any Upcoming Weather Alert
Weather is a significant factor to consider while thinking about the length of your camping trip. After all, who wants to be covered in mud and get stuck in the tent on a trip? Nobody does! Moreover, all the fun will be ruined.
Make a plan around the time with nice weather and get ready to shorten your trip in windy, rainy, miserable weather. Camping in the snowy or stormy weather is not that popular, but some might find it adventurous. Make sure to look over the weather forecast for the coming weeks while you will be camping outside. And if there is an alarming situation coming, then I'd suggest not to get out.
Surrounding Activities
Some campgrounds have various activities to perform, where others don't. Depending on the activity facilities, camping trips can lengthen or shorten. People who like outdoor activities may stay longer on the campsite compared to those who don't.
So, are you into outdoor activities? Then jump in for longer trips with the friends. Now, plan for that many days when it stays all the fun and not getting bored.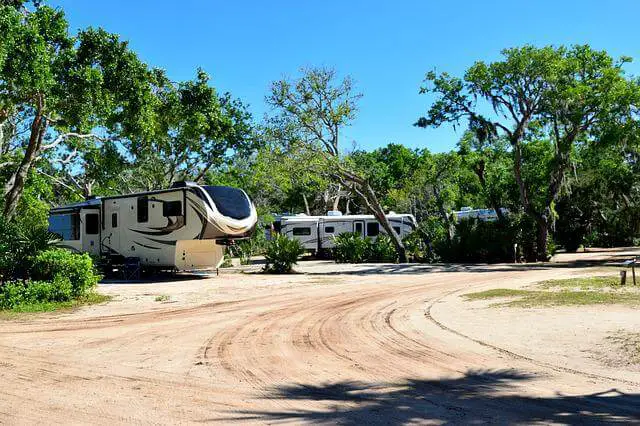 Cost
Camping cost can rise from a hundred dollars to a few hundred bucks depending on the campsite you choose. However, short camping trips cost less than longer trips. So, at the initial stage as a beginner camper, you should make frequent quick trips to gather experiences.
Location
Another significant factor to consider while deciding about the trip length is the location of the camping ground. People generally like to camp in the nearby area. If the camping location is too far from home, most of the folks would prefer shorter trips.
And of course, you need long journeys to make it to a distant location. Also, consider the security of the campsite to stay there. While camping, choosing the right place is like choosing the right herbs for your roasted turkey. It may be a little expensive, but it's worth your money.
FAQs
1. Is Camping Dangerous?
Is there any danger involved in camping? If there is, then what are they? Read this article to know the concerns to consider while camping outside and ten tips to stay safe.
2. Which Month Is Best for Camping?
Not a specific month, but all Summer seasons can be best for camping. From mid-June to mid-August can be perfect for camping. While you can go camping in early Fall, Summer has the most pleasant weather of all because of the warm and dry atmosphere. 
3. How to Make Camping Easy and Fun?
Get a pack always ready with camping equipment so that it takes less time to get ready whenever you want to go camping. A pile of work is involved in camping, dividing the responsibilities with all the members, even with the kids. When the kids get busy doing the tasks, they won't cause any chaos. And to make it fun, here you have twelve exciting things to do when camping outside.
4. How Long Is the Average Camping Trip?
The average camping trip lasts 2-3 days. As long trips take a lot of effort, prior planning, and extra gear, most people like short weekend camping.
Conclusion
To put it in a sentence, the length of your camping trip should be as long as it remains fun and not getting bored. And you don't need a high budget. Camping is a cheap vacation that everybody enjoys. You can have a great camping experience and loving memories with your loved ones. You can refresh yourself by spending time in nature. Learning new things is a bonus. All you need is a bunch of gears and some spare time to spend with friends and family. 
So, what're you waiting for? Pack your bag and get into the wild to have some fantastic experiences!
Read more: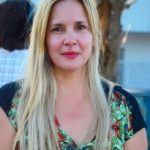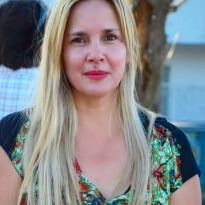 Guys, I am Camila Avery and I love to help my mom to do indoor & outdoor activities. As a lady, I have passed my time on gardening, home improvement, and personal or self-care. I have acquired some degrees in outdoor recreation, beauty, and hair care. It is not easy to work with top-level professional beauty experts. But, I got that opportunity and experimented with different hair extensions, hair colors, and cuts.