In modern days the popularity of porcelain tile has increased. People like to use this tile to decorate their home because of its long durability and shiny and aesthetic look. Porcelain tiles can give your home a gorgeous look. So as a homeowner, many people want to use it. But the problem starts when they want to cut this substance. 
Porcelain is actually the hardest among all other tiles. So ordinary all-purpose diamond tools are not always perfect for cutting this hard material. First, you need to select the right diamond tool to complete the cutting task accurately. The professional installer always follows some tricks to cut porcelain tile without breaking it. Are you interested to know about these tricks? Then this article is for you.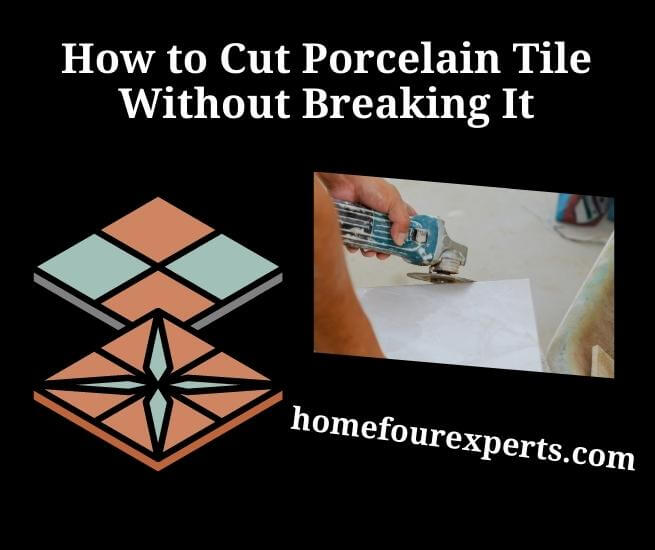 The Most Suitable Tools for Cutting Porcelain Tile
Wet Saw
Wet saws are not the only tool that can cut porcelain tiles accurately. But by following some necessary steps you can cut it without breaking it. The steps are given below.
First of all, you should check if the blade is sharp or not. A sharp and clean blade is the key to cut anything precisely. Then with a color wax pencil, mark the line through which you need to cut the tiles.
Cover all the edges by using tapes. This step is very important to cut tiles without chipping.
After that, you need to keep the tile in the water while cutting. Again some wet saws have a pump that can spray water to the tile during the cutting operation. The water can keep the tile cool which can prevent the chance of cracking. The blades used in a wet saw are teeth less. This will help to cut more precisely. 
Tile Nippers
Though making arcs or circular cutting on porcelain tile is difficult by using a wet saw, tile nippers can amazingly do these operations. You can also cut all regular shapes by using this tool.
As mentioned above, you need to mark the line with a wax pencil through which we want to cut. Then set the nipper and apply pressure. It will break the piece off. You should take small nips and gradually complete the whole cutting operation. Do the whole task slowly and it will help you to cut the tile without breaking it.
Though the edges remain very sharp just after finishing the task, you need to rub the edges instantly with rubbing bricks. Otherwise, any type of accident can occur.
Angle Grinder
An angle grinder is another amazing tool for cutting porcelain tile. Various types of cuts like L cut, circle cut, or straight cut can be done by using this tool. But an angle grinder is basically used when a curvy cut is needed on porcelain tile. For example, sometimes you need to cut a curvy portion on a tile to install a pipe or a shower line in your washroom. In this situation, an angle grinder is a perfect option.
No matter which tool you are going to use, at first you need to mark the shape which you need to cut. Then follow the mark and gently cut with the blade of the grinder. Do not give much pressure. Slowly cut the small portion and then go forward. So just move the tool across the mark and it will cut the tile as you desire. After completing the cutting operation, you need to smooth the edges. This tool is one of the most efficient tools for cutting porcelain tile without breaking it.
Tips for Cutting Porcelain Tile without Breaking It
Here I will give you some tips for cutting porcelain tile without chipping.
Tip 1: Notching
No matter which tool you want to use for cutting tile at first you need to insert notches into the tile. Set the tile on the blade and mark the point where you need to make notches. After that gently push the tiles and cut the small portion between the notch marks.
Tip 2: Constant Pressure
When cutting any hard substance, do not apply much pressure at a time. This mistake will result in cracking and breaking of materials. Just put gentle pressure and make it constant. It means you need to apply the same amount of pressure during the whole cutting period.
Tip 3: Slow and Shallow Cutting
If you are in a hurry while cutting tile, there will be a chance of cracking it. Try to do the work as slowly and as precisely as possible. Never try to cut porcelain tile too deeply. Shallow cutting is the key to cut this tile without breaking it.
Conclusion
Breaking tiles when trying to cut it is a waste of both time and money. If you can follow the above tips, it will help you to cut porcelain tile without breaking it.
You Might Also Like: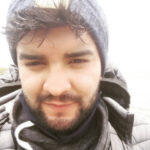 Hi, I am Eric Devin and I am a professional interior architect. Since childhood, I've always enjoyed DIY projects! And, I have loved to solve simple household problems using essential tools and equipment. I have also acquired a lot of information about basic household tools settings by working with contractors.