Gone are the days of using a big bulky and messy wet saw to cut tiles. Those are not only expensive, but also heavy, and need a large space to operate. When you have even more functional, space-saving, and lightweight portable options like a manual tile cutter, why invest in a wet saw?
A manual tile cutter is the name of a revolution in terms of installing the floor with tiles. It takes merely a minute to cut tiles. You only have to fetch the right size of the tile cutter for straight and diagonal cuts and look for the quality of the unit.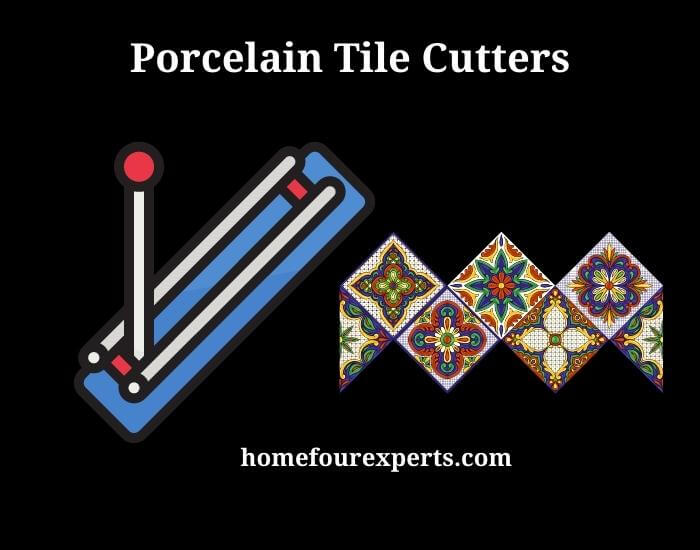 If you are new to this, get thrilled by reviewing our list of top-notch tile cutters that will lessen your burden of cutting tiles accurately right on the job site. And if you are a pro at this already, you must know the ruling models that cut any tiles perfectly in an instant. Don't miss the buying guide and useful tips; it will ensure your regret-free experience of using and purchasing a tile cutter. 
Features You Should Look for Manual Tile Cutter
Usability
First of all, check out the useability of the tile cutter you want to buy. Homeowners mostly use porcelain and ceramic tiles for renovation and DIY projects. So, a tile cutter that cuts those tiles well should be enough. 
On the other hand, professional floor installers need to work with various flooring materials for different projects to meet the client's demand. In that case, tile cutters that cut any flooring material are the more appropriate ones. 
Capacity
Mostly, the lowest capacity for a tile cutter is 13 inches, for a straight cut. You have to purchase the tile cutter based on the size you are using in your project. Buying a tile cutter that is too big to cut the tiles you want to use is not necessary. Often I recommend using two different cutters to cut very small or very large tiles. Because some affordable tile cutters are not good to deal with tiles that are too small to cut. 
Accessories
All the tile cutters are equipped with a scoring wheel. Some also have a sharpening tool to keep the wheel sharp for longer. However, you need to check these things out before buying them. No need to pay for additional sharpening tools if you already have them. 
You will find some tile cutters have a laser guide with them. Let me inform you, the laser guide on the manual tile cutter runs on a battery, which dies out soon. Sometimes the laser light also gives out pretty quickly. So, don't get convinced by this feature. 
Cutting Capacity
Only expensive and professional quality tile cutters can cut straight and angled. The cheaper units only cut straight. You may have to compromise your budget to get the one that lets you cut the tiles 45 degrees. 
Warranty
This is one of the most important issues you need to check before ordering the model you choose as your tile cutter. Tile cutters are expensive tools. The annoying matter is, even the model with the best reviews can annoy you with faulty performance. I reviewed a lot of tile cutters to develop this article, but even I can't assure you that the model I have considered 'the best will also be the 'best' for you. So, be confirmed first that the model has a long warranty/ money-back guarantee/ free replacement/ refund offer. 
Read More: Cut Resistant Gloves for Level 5 Protection
Other Tips for Manual Tile Cutter
Tile Quality
Try to take good quality tiles for your project. Cheap tiles may break unevenly or chip during breakage, even if the cutter is top-notch. 
Type of the Tile
Use a tile that is meant for the cutter. Do not use inappropriate tiles. It may cut nicely at first, but the wheel may dull sooner. If the tile cutter cuts various flooring materials, then there is nothing to worry about. But if it is only for porcelain and/or ceramics, then you should not try cutting engineered wood with it. 
Wheel Base
I highly recommend professionals use a wheelbase to keep the tile cutter. The professional-grade tile cutters can weigh more than 40 pounds! It is not impossible to lift and carry that weight around, but of course, it is difficult. For the betterment of your workmanship and ease, a wheelbase lets you drag the cutter around your job site and let you use it literally anywhere you want!
Maintenance
After each use, wipe the cutter clean with wet wipes or soapy water and let it dry before storing it till the next use. Don't touch the scoring wheel with bare hands, use a cut-resistant glove to clean the wheel. 
Quick Solutions
How Would I Utilize a Porcelain Tile Cutter?
To cut a tile, bring down the cutting wheel onto the outer layer of the tile. Drive the wheel into the outer layer of the tile and roll it across the surface. 
On the opposite end, lift the handle so that the snapping foot descends to the surface of the tile.
How Could Determine Whether the Tile Is Ceramic or Porcelain?
Porcelain tile has a steady tone on both the front and back tiles. Ceramic tile regularly has a simple coating, and that implies the front and back will possibly be various tones.
For What Reason Doesn't the Tile Porcelain Cutter Cut Straight?
It may have a curved scoring wheel, or it may have the effect of applying one-way excitation. Suppose it is an electric tile shaper, check if the sharp edge is deformed or dial back when pushing the material.
View Our Selected Top 10 Porcelain & Ceramic Tile Cutters-
1. Montolit Masterpiuma Evolution-3 Porcelain Tile Cutter
Weighs 8.82 pounds
Cutting capacity: 29-inch tile straight and 21-inch tile diagonal;
For porcelain, glass, and ceramic tile.
You can never go wrong with this 75P3 unit from Monolith. The cutting capacity is limited to 29-inch tiles. For tiles any bigger than that, you will need an even bigger tool to cut. For small to medium tiles, this tile cutter is super portable, accurate, and sharp. Cuts clean every time you use it. 
The stainless steel body and thick shaft make it different from other cheap-priced tile cutters. With that shaft, it gives the best performance as a tile cutter. Though the advertisement says, it cuts porcelain, from my experience, ceramic and glass tiles also get smooth chip-less cuts with a Masterpiuma tile cutter. 
The price point is rather high for beginners or homeowners for their DIY projects. It can be a better addition for professionals who earn their living by installing tiles. From that perspective, it is a quite reasonably priced cutter for years to come. 
Pros
No assembly;
Easy setup;
Lightweight;
Clean cuts.
Cons
---
2. QEP 10630Q Manual Tile Cutter for Porcelain and Ceramic Tiles
Model: 10630Q;
Weighs 16.2 pounds
Cutting capacity: 24-inch tile straight and 16-inch tile diagonal;
For porcelain and ceramic tile. 
The weight of the QEP 10630Q Manual tile cutter is slightly heavier than our former cutter, but considering its functionality and price, I recommend this one for homeowners. This cutter is easy to use and adjustable for different sizes and weights of tiles. Besides, it is easy to clean and maintain. So, you can wipe it off after use and store it till the next renovation project of your home.
For ease of use, there is a little peek hole on the cutter that allows you to check if the tile is properly aligned with the wheel. This small modification makes using this machine a lot easier and the cuts more accurate as you desire. 
This QEP tile cutter is equipped with a 7/8-Inch titanium-coated tungsten-carbide cutting wheel. If you are new to using cutting tile, I should inform you that most tile cutters arrive with a poor-quality wheel that needs to be replaced after using it for a short time. You won't have to do this with this unit. The wheel attached to it will save you bucks before dying out after hundreds of cuts. 
Pros
Affordable manual tile cutter;
High-performance scoring wheel;
Easy maintenance;
Expandable table.
Cons
---
3. Seeutek Manual Tile Cutter for Porcelain & Ceramic Floor Tile
Weighs 27 pounds
Cutting capacity: 35-inch tile straight cut;
Cutting capacity of other available models: 24-inch, 35-inch, and 48-inch;
For porcelain and ceramic tile. 
Cutting large tiles with a tile cutter is more difficult than cutting smaller ones. Thanks to the adjustable laser guide of the Seeutek manual tile cutter makes things are less hectic. It can cut straight up to 35 inches tiles, but there are other models of Seeutek that are meant for small tiles up to 24 inches and large tiles up to 48 inches. Though the mechanism is the same for small and large tile cutters, the effort you have to put in varies. Larger tiles require more pressured scoring and even more pressure for a clean snap. 
However, as this is a 35-inch cutter, you can also use it to cut smaller tiles. It works equally great on them. I recommend this one for people on a budget because of its money-back guarantee. Even the highest quality tile cutters also may arrive defective because of your misfortune. If it is backed by a guarantee, then your investment is well assured. 
Pros
Large capacity;
Reasonable price;
Backed by a money-back guarantee.
Cons
---
4. QEP 10600BR Pro Porcelain Tile Cutter
Model number: 10600BR;
Weighs 16 pounds
Cutting capacity: 24-inch tile straight and 18-inch diagonal cut;
Tile thickness: up to ½ inch;
Cuts porcelain tile.
You can go for this, if (i) you intend to cut only 20 to 24 inches tiles with it and (ii) you don't need to cut tiles in small stripes often. Usually, this unit creates awesome cuts, but the performance is not as satisfying when you have to make a small cut or cut smaller tiles. In those cases, you will need some practice first if you don't want to ruin the tiles you are going to place on the wall and floor. 
However, this manual cutter is good for porcelain tiles only. Yes, it can cut other materials like ceramic and so on but I don't recommend doing so. It includes a tungsten wheel but it will be better if you order a wheel from the same maker to stay prepared. To begin with, the 21123 wheels from QEP will be even better for superior cuts on tiles. 
Pros
Good for porcelain tiles;
Lightweight;
Durable construction;
Standard And Metric Measurements included.
Cons
Pricey;
Not so good with smaller cuts and small tiles. 
---
5. Bullet Tools 13″ EZ Shear Marksman Laminate Flooring Cutter
Weighs: unknown; 
Cutting capacity: 13-inch tile or up to 13-inch;
Cuts laminate, carpet tile, MDF, siding, LVP, LVT, VCT, WPC, rigid core vinyl plank, dura ceramic tile, Rubber, and many more.
In a word, this beast cuts anything that we use to set out the floor of any establishment. The super-quality blade cuts anything that falls under it, and the included one-shear blade outlasts up to 20 saw blades. Another thing you keep your workplace dust-free and clean always. Without electricity it allows cutting tile anytime you need.
The miraculous features of this 13-inch guillotine tile cutter are, it not only cuts straight, but you will also be able to create a 45 degrees angle cut too! Now, with this amazing add-on, you can make every corner of the floor, veneer, or any other surface flawless. So, this is a must-have for people who work on such projects frequently. 
Also, as homeowners, purchasing this will be like winning a lottery. However, the price is slightly higher than the conventional cutters, but for its multiple functionalities, I will recommend it to anyone. 
Pros
It is versatile and provides ultra-quick cuts;
Straight and angle cut;
Dust-free, noise-free, and no electricity.
Cons
Quite hard to handle for beginners.
---
6. QEP 10630 Tile Cutter for Porcelain and Ceramic Tiles
Model number: 10630;
Weighs 17.96 pounds
Cutting capacity: 24-inch tile straight and 16-inch diagonal cut;
Cuts Porcelain and Ceramic Tiles. 
First of all, there are users who are not fully satisfied with this model of tile cutter from QEP. Most of them are new to QEP tile cutters or are used to with a wet saw. You may have noticed, in our list, most of the top-rated tile cutters are from QEP for good reasons they are the best to make tile cutters. 
However, this tile cutter is good for both ceramic and porcelain tiles. The matter is, with porcelain tiles, you have to follow some tricks to get the perfect cut every time. The magic of a flawless cut lies in the scoring wheel. You don't have to put any pressure on it while scoring. 
Just a light score and a little snap with no downward pressure are all it takes to get a perfect cut on porcelain tiles. If you put pressure while scoring, the tile will chip on the cut after snapping it. 
Pros
Easily cleaned with compressed air or soap and water if needed;
Budget-friendly;
Easy setup.
Cons
---
7. Bullet Tools EZ Shear Laminate Flooring Cutter
Weighs 26 pounds
Included 20in EZ shear, flooring, WT (30 lbs. / Vol. 1.57);
Cutting capacity: 20-inch tile up to /16-inch thickness.
Don't panic after checking out the price of the bullet tile cutter. The price covers the hassle of using different tools to cut different flooring materials. From luxury plank to engineered wood, every kind of floor finishing material can be shredded into thin stripes when needed with this cutter. All in all, the cuts are just factory-made, hard to believe that it is cut using a tile cutter. 
Your hard-earned money will be safe with the long five years warranty. It is the longest you will ever find for a tile cutter. The unit is slightly heavier than its competitors, but it is the perfect one for what it does. Most of the tile cutters are suitable for tiles up to half-inch thickness, but this one can go up to one inch. So, it expands the field of your choice for tiles. 
Pros
A long warranty is offered;
Laser guide included;
Factory grade cuts;
Suitable for all kinds of flooring material.
Cons
---
8. Bullet Tools-Magnum Edge Flooring Cutter for Tiles
Weighs 40 pounds
Cutting capacity: 13-inch tile;
Cuts laminate, hardwood, and more.
The tile cutters that can cut a variety of tiles are time savers. You don't have to think of buying only porcelain or ceramic tiles when you have the freedom to cut any form of tiles, even engineered hardwood! This tile cutter arrives with a blade and a honing stone. The blade itself cuts hundreds of tiles without sharpening them. The added hone stone will save you bucks and your back from replacing the blade or sharpening it from time to time. 
This unit is a little bit pricey, but it is super easy to use. There is nothing to assemble or disassemble before and after use. Just take it with you to the project location and start cutting. There is a laser guide with it, which is not as long-lasting as the cutter. 
You are getting a five years long warranty for this tile cutter. So, no matter even if you have to break the bank to put your hands on this, in the long term, it will save you time and last for years to come. 
Pros
Cuts rip and angle;
No assembly is required;
Cuts various flooring tiles.
Cons
---
9. QEP 10800 Professional Porcelain Tile Cutter
Model: 10800;
Weighs 20 pounds
Cutting capacity: 28-inch tiles for straight cut and 20-inch tiles for diagonal cut;
Tile thickness: ⅝-inch 
Cuts porcelain and ceramic floor and wall tile.
There are only a few tile cutters available in the market that give satisfactory performance yet are available at a cheap price. QEP delivers one of the finest quality tile cutters in the affordable price range. I know, the pricey cutters are awesome to cut almost any flooring tile. But when it comes to cutting large tiles, it is quite impossible for some to own the even pricier cutters of the same brand. 
So, there is always a need for tile cutters of larger capacity to finish off different tile installation projects. This 10800 model from QEP is the perfect alternative to use a very expensive tile cutter used on occasional projects. It does the same thing-cutting porcelain and ceramic tiles for a lot less price.  
However, there is always a risk of not getting the product you ordered online or not performing the product in the satisfactory way that you expected. It also goes to tile cutters. In those cases, you can always claim for return and replacement for this model. 
Pros
Suitable for large tiles;
Lightweight;
Inexpensive. 
Cons
May not give a satisfactory performance with every tile. 
---
10. Newly Launched Norske Tools NMAP006 Laminate Flooring, & Siding Cutter
Model: NMAP006;
Adjustable from 0˚ to 45˚ angle cuts;
Cutting capacity: 13-inch Laminate Flooring and Siding Cutting; 
Includes 13" high-speed steel blade;
Cut every kind of tile.
Last one, but no less powerful tile cutter. It comes with a heavy-duty fixed aluminum fence for providing a variety of material cuts with ease. Just 13″ cutting capability is favorable to cut fiber cement board and laminate flooring.
Users can't ignore the best quality aluminum and steel formation. Whether you are a beginner or an expert, it is easy to operate all tile cutters. Need a smooth finish? You can also get it from this NMAP006 new model. This is the 'affordable' version of the former bullet tile cutter. 
The quality and durability of this tile cutter are beyond comparison. These are the parameters that make a tile cutter the best of its kind. To own a tile cutter that cuts almost anything of up to 13-inch size, this one is the best to purchase. 
Pros
Table miter gauge for angled cuts;
Straight and bevel cut;
High-speed steel blade suitable for 4000 to 5000 cuts.
Cons
Read More: Vinyl Tile Cutters – 7 Great Options to Choose From
---
Conclusion 
As you are at the end of this article, you already know which tile cutter will suit your needs and your budget. The buying guide must be helpful to pick the right model for most of your projects. 
In the event that you are just getting started and the amateur needs something well-disposed and cost-effective, we will choose the Montolit 29-inch, porcelain tile cutter. 
This is an incredible start to the model which has a lot of advantages including accuracy and power. Whatever the case, we believe this data will get you the best fit for your venture.
However, I tried my best to share my experience with tile cutters with you so that you can also have all the benefits of using a good quality tile cutter.
Relevant Resources: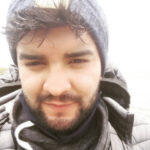 Hi, I am Eric Devin and I am a professional interior architect. Since childhood, I've always enjoyed DIY projects! And, I have loved to solve simple household problems using essential tools and equipment. I have also acquired a lot of information about basic household tools settings by working with contractors.