Are you upset with your spoiled, chipped or splintered wooden furniture? Yes, it's very natural for anyone to be disappointed as it looks unpleasant and dull. Furthermore, it could be even a little hazardous due to the sharpness of the fractured parts. It also leaves the wood exposed to further splintering and moisture damage.
But you don't need to worry about it. Most breaches can disappear without a trace if you know how to efficiently deal with it. Once it is repaired, the splintered wood would look just as great as it originally was.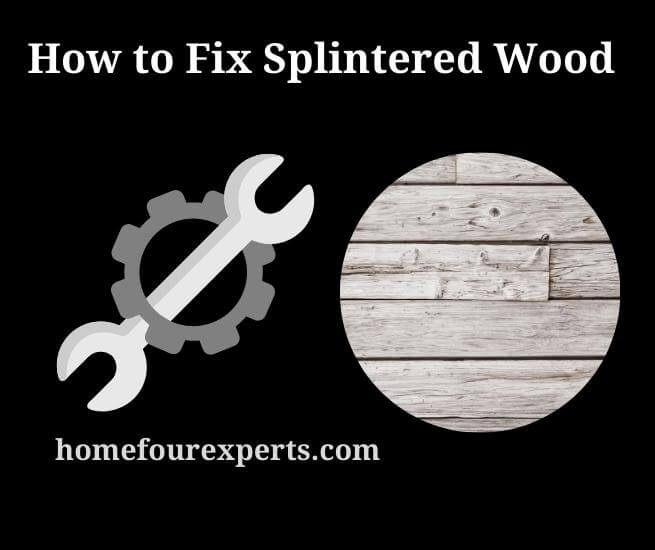 Read more: How to Select Perfect Palm Sanders
There is a simple method to fix splintered wood of the furniture with a very little cost and restore it to its proper glory and you can't even detect it has been fixed. For doing so, the piece of the furniture needs prescribed sanding to remove dirt, paint stains, scatters, and splinters.
Then, a quality glue needs to be applied to the lightly sanded surface to get it attached with the cracked portion of the furniture to have repaired properly. Let's see how to fix the fractured wood with the following few simple steps.   
Follow Simple 8 Steps
Organize Your Tool Box for Repairing
 Craft knife; 
 Putty knife;
 Glue;
 Wood block; 
 Plastic wrap; 
 Clamp; 
 Masking tape (optional); 
 Wood dough (optional); 
 100-grit sandpaper (optional); 
 Putty crayon (optional);
Clean the Splinters
Insert the tip of a craft knife between the splits or splinters. Carefully scrape parallel to the grain with the tip of the knife to remove any slack wood fibers or thin pieces of veneer that are upright under the splinters so they all are level. 
In case of a large chunk of veneer misplaced, cut thin pieces of a matching veneer with a pair of scissors. Place them in the cracks or splits before adding the plastic wrap and block.
Apply Glue in a Joint
Apply a small drop of glue to the end of the putty knife on both sides. Slide it under the splintered area to spread glue all over the surface. Repeat spreading glue under the splinters until everything is lightly wet with glue. Leave the glue to get fully dried off.
Sand Splintered Area
Sand the splinted area down with desired grit sandpaper until it reaches the finest surface for your project.  
Clamp it and Wrap with Plastic
Place a clamp on top of the block and get it tightened up. If clamp is not available, put a heavy object on the block to add weight to the block and affix it with plastic wrap over the splintered area. Place a flat wooden block over the area. The block should be big enough to cover the splintered area.
Also see: Plastic Welders – You Can Trust!
Allow the Joint Get Dried Off
Leave the block in the sunlight or warm place for a couple of hours to allow the glue to dry off adequately and have a faster remedy.
Remove Clamp and Plastic Wrap
Remove the clamps off or weights and plastic wrap. Scrape any remaining dried glue off the veneer with the putty knife. Smear wood chips over the glued area if you plan on refinishing the surface. Allow 15 minutes or more for the glue to dry off. Then sand over the area lightly with 100-grit sandpaper or as appropriate according to your need.   
Clean the Wrapped Area
Apply putty crayon to the area if it is already finished and you do not plan on refinishing it. Wipe the surface down with a soft damp microfiber cloth or sponge.  
Conclusion  
If you follow the above steps, it would no longer be overwhelming while you work with a splintered wood project. As you need some of the appropriate tools for fixing up your wood project, our professional experts are there to guide you in choosing the right tools and provide you with further advice as and when necessary for having a professional grade performance.
Finally we hope it will give you an awesome feeling when you have finished your project with perfect finishing along with an attractive fresher look. 
Caution 
Always maintain safety procedures while working in the workshop. Don't forget to get all industrial safety equipment like safety goggles, ear protectors, footwear, gloves, helmet as well as protective clothing in order to prevent industrial hazards and injuries.
You Might Also Like: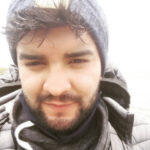 Hi, I am Eric Devin and I am a professional interior architect. Since childhood, I've always enjoyed DIY projects! And, I have loved to solve simple household problems using essential tools and equipment. I have also acquired a lot of information about basic household tools settings by working with contractors.