Hardie siding, also known as hardie trim or hardie board siding is one of the essential parts of house construction. It's made of cement, sand, and cellulose fibers that make this board distinct in many terms. There are various types of boards available in the market.
Hardie trim for siding windows, doors and other openings are mostly preferred because of its robustness, design, style, and work ability, etc. Hardie board offers you a multiple design and colors to choose from for your house, office, or convocation centers etc.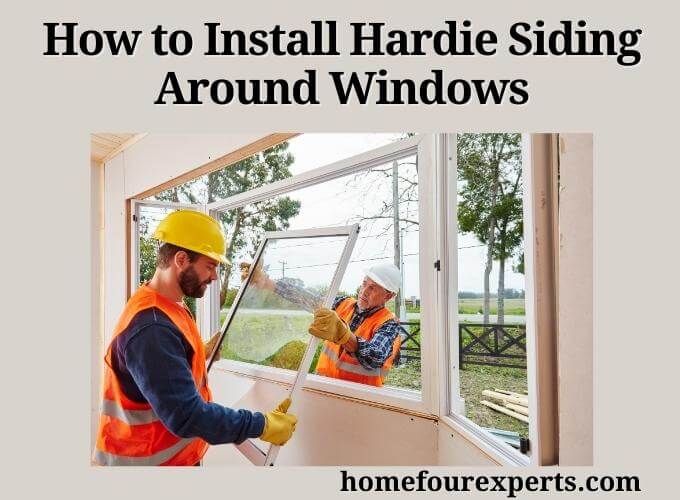 Its unique features offer multiple benefits including protection from rain, snow, storm, heavy wind, hail, and ice etc. apart from its fabulous look. In fact, its robust design can cope with seasonal adverse weather round the year and protect your house from repeated damage including rusting, rotting, warping, or swelling, pest infection etc. Simple maintenance is enough to keep your windows and other openings in order and tidy. Hardie board is fire resistant because of its non-combustible composition.    
However, when you are planning to construct your house or repairing openings including windows, doors, etc. you can confidently rely on the hardie siding board for your house. 
With the above introduction, I will focus on how to install hardie siding around the window so that you can do it yourself with the knowledge and information you have gained here. 
Installation of Hardie Siding Around Window
When you are planning to install hardie siding around windows, you must consider the core aspects which would leave a huge impact on the accuracy of project's accomplishment, particularly on the protection of your interior and exterior walls in the long run.  
There are few steps discussed here to efficiently implement your siding project and achieve the desired outcome. 
Organize Materials
Safety Gears
Eye protective goggles, nose mask, ear-muff, hand gloves, boots, jacket etc.  
Tools 
Drill machine with bit set, circular saw with combination blade, pneumatic nailer, jigsaw, stapler, siding nail gun, 15 gauge stainless steel or galvanized finish nails, trim nailer, siding gauges, etc. 
Hardie Siding Panel
Fiber cement siding block, mounting block, kick-out flashing, etc. 
Other Accessories
Acrylic chalk, squire, drip cap, paint etc. 
Adhere to Manufacturer's Guideline 
Read carefully manufacturer's guidelines to properly operate your equipment and accomplish your project with highest satisfaction. If any problem is encountered, consult with local professionals to address your concerns. 
Wear all essential safety gears including goggles, nose mask, ear-muff, boots, hand gloves, jacket to prevent workplace hazard and accidents. 
Plan in Details
Before having a plan, you have to consider some core aspects that leave a huge impact on your hardie siding installation project. In this phase, number of windows, their sizes, new installation or replacing of the windows, type of hardie trim panels, painting aspect, and estimated budget, etc. all you have to take into account.
This detailed plan will keep you safe from all kinds of untoward situations detrimental for your project. Unless you have a good plan, it will never give you a desired outcome. You might need to stop your project work in the midst of the project due to inevitable circumstances.   
Prepare Trim Board
Take precise measurement of all windows separately before cutting your panel or trim board based on specific window size. Draw a line with a squire and place your lay square properly aligned with the line you drew. Then, cut your boards with the circular saw combined with combination blades for accurate cutting. Don't use a traditional saw to cut the boards as it won't give you professional grade performance. 
Install Hardie Siding Board
In this step, get your trim board touched up properly. Then drive the nails on the trim board with 2-inches 16-gauge finish nail gun keeping each nail at 16 inches gap from the other so that your trims fit perfectly. However, before installing siding around the window, install a drip cap over the window. 
Another aspect to consider is keeping around ¼ inches between the window and the hardie board so that the leaking water behind the siding can have a way to drain out smoothly.  
If you feel important, you also can block the seams of the window to achieve perfect finishing. All you need is to cut the caulk tube nozzle near the tip to get a tiny opening instead of overfilled joints.  
For doing this, get a quality caulk gun for smooth triggering. Clean the surface. Then hold the caulk gun at 45-degree angle and trigger it swiftly at the end of the pass. Repeat the process for all joints to finish this task. 
However, this task is not mandatory as the sealing task can be perfectly done by painting. It would save your money and time, even at the time of future maintenance.  
Flash Opening
Irrespective of your siding installation plan around windows or doors, always make sure the openings are flashed properly in line with your local building code. This task will prevent the rain water from rolling down inside your house. Flash the openings both vertically and horizontally to have the best result.   
Paint the Trim
Finally paint your window trim as you like to have the aesthetic look at your house. Remember in spite of caulking all joints, it's good to get all the cut edges sealed with the paint and primer again to have maximum protection of the siding. Another note is that it's not wise to paint your trim before installation as it would spoil painted trims during the installation process.  
Concluding Remarks
As I discussed, the installation of hardie siding around openings of your house including doors, windows you might find essential in various situations for your house. You may find existing siding got spoiled including cracked, holes, stained, leakages or loosen boards. Or you might be planning to construct your new house. If the scenario is like this, then this article is for you to be guided taking every core aspect into account for accomplishing your hardie siding project commendably. 
It's strongly recommended for amateurs and DIYers to be trained properly before going for such a project. Consult with experts when you find issues to resolve correctly. Keep yourself updated with the latest information and knowledge to achieve a high level of performance. 
I hope it has helped you understand the implementation procedures and grew interest to try for one. I would be waiting to have your feedback and comments so that we can optimize our service to make it more pro-client. 
I would really appreciate it if you share this article and our website with the people you know. It would allow them immensely to have access to our information hub and expert services.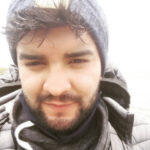 Hi, I am Eric Devin and I am a professional interior architect. Since childhood, I've always enjoyed DIY projects! And, I have loved to solve simple household problems using essential tools and equipment. I have also acquired a lot of information about basic household tools settings by working with contractors.