Camping is a great way to get rid of the monotonous daily life and stay some days in the midst of nature. People usually enjoy camping the most during summer days. You can experience an amazing and comfortable night's sleep inside the tent. You can also get the opportunity to enjoy outdoor activities because of the sunshine.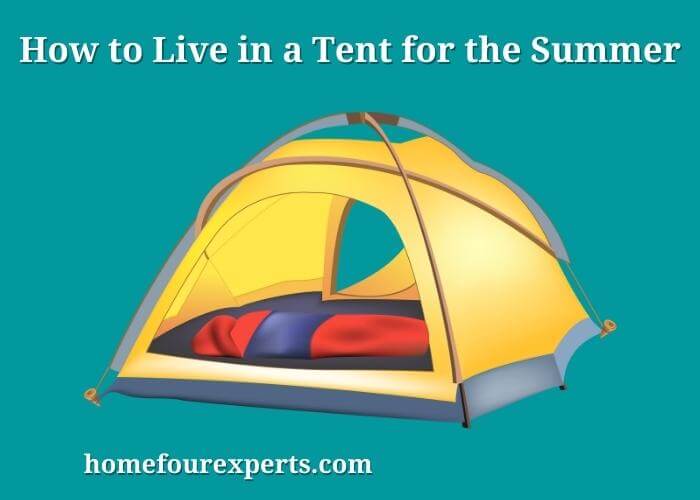 But it is also challenging to stay inside the tent during the daytime while there is quite extreme summer heat and stuffiness when people enjoy camping the most is usually in the hot weather. 
So before planning for a summer camping trip, you have to choose a suitable and perfect tent to stay inside it comfortably in the hot weather. In this article, I will provide you a guideline so that you can live in a tent in summer and enjoy your summer camping. 
Read more: A Guide to finding the Best Hunter Key Biscayne Ceiling Fan
Essential Features of a Summer Tent
The features that you need to consider when you are willing to buy a tent for summer days are:
1. Size and Shape
When buying a tent for hot weather, sufficient space is the first requirement. If the space inside the tent is insufficient, you have to sleep very close to others. You need to carry some extra gear like cooler, indoor or outdoor games equipment, a sufficient amount of drinking water, etc. So a summer tent should be extra-large that can provide enough space.
2. Material 
You just need to choose a tent made of breathable material. If the material is not breathable (For example plastic-type material), you will feel too much heat inside the tent during day time. The material of the tent should be such that it can reduce the condensation at night.
3. Available Scope for Ventilation
On summer days, living in a tent is almost impossible without proper ventilation. You can use a tent with small windows, doors, and vents. Windows can be helpful because you can keep it open at day time and close it when required. Extra vents also provide a good and cool environment inside the tent.
4. Extra Layer for Sun Protection 
You need to have an extra layer over the tent material to protect yourself from any kind of heat-related health hazard. 
4. Weight of Your Tent 
Are you a hiker or backpacker? Then the weight of your tent should be a matter of great concern. If you are a hiker and want to camp in the summer , then walking with a heavyweight tent is really challenging. Choose as light material as possible.
Read more: How to Prepare for Camping in the Rain
Tips for a Cool Camping in Summer
1. Select a Shady Place 
You need to choose a place under a big tree or any other shady place to pitch your tent to keep your tent area cool. These shades help you to stay away from direct sunlight and heat.
2. Try to Keep Open the Windows
Many people like to close all the windows and vents because of maintaining privacy. But it is too uncomfortable if you don't open any vents for air circulation. The inside of the tent becomes hot and stuffy.
3. Take a Battery Powered or Solar Fan
A solar fan or battery-powered fan will give you relief from the extreme outdoor heat. This will also ensure a perfect sleep inside the tent at night.
4. Stay Hydrated 
As you are planning for camping in summer, be concerned about the extreme outside heat. Your body needs a lot of water on summer days. Drinking a sufficient amount of water will reduce the chance of heat stroke, dehydration and make you feel cool during the whole day.
5. Take a Portable Fridge if Possible 
If your budget for camping is quite large then you can buy a small portable fridge. It will definitely be nice to have a glass of icy water or cool fruit juice while staying outside on a hot summer day. You can stay cool all day. 
Read more: What Things You Consider to Choosing the Best Outdoor Cooling Fans
6. Sprinklers
If you want to stay cool outside, sprinklers are a better option to use. Try to place some sprinklers around your tent. The misting water coming from the sprinklers will make the whole environment cool. It will also be a great pleasure for the kids also
7. Clothing Selection 
While you are planning for a summer camping trip, comfortable and light clothing should be your first priority. You should wear such a dress that will provide adequate sun protection. You can wear a hat to protect your head from the summer heat. 
8. Restore Your Electrolytes
As you are sweating a lot while staying outside for camping on summer days, your body will be losing salt and water. So you are suggested to add some electrolyte tablets with water and drink it. You can also mix sugar, salt, and lemon juice with water.
9. Have Cold Food
Avoid cooked food during your days inside the tent. Fresh fruits, salads, and vegetables will make your body cool.  
Conclusion
Summer is the best time for camping. But many of us are afraid of living in a tent during hot summer days. If you take all possible preparation as described above, you never feel any discomfort or face any problem inside the tent. Just take care of yourself, be hydrated always, and enjoy your summer camping. 
Relevant Resources: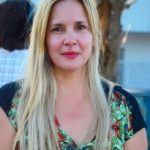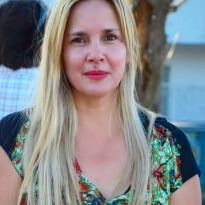 Guys, I am Camila Avery and I love to help my mom to do indoor & outdoor activities. As a lady, I have passed my time on gardening, home improvement, and personal or self-care. I have acquired some degrees in outdoor recreation, beauty, and hair care. It is not easy to work with top-level professional beauty experts. But, I got that opportunity and experimented with different hair extensions, hair colors, and cuts.