Published on: February 28, 2022
Written by Camila Avery / Fact-checked by David Rowan
If you are a regular camper you should know a few tent hacks that will make your tent camping more comfortable. And you enjoy your trips with good experience. You go with all preparation for your camping. But tell genuinely what things make you nervous. 
Are you still getting nervous about sleep-in outdoors or dealing with dirt or bugs or whatever. We try to solve your problem from our camping experience. Here you can find a few easy ways to make tent camping comfortable. Non-comfortable camping can destroy your enjoyable moments.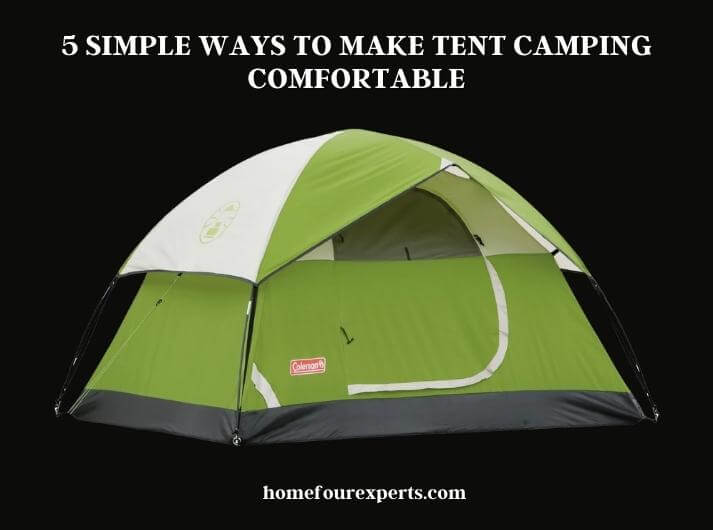 Do you want your camping trips to be a little bit more luxurious with complete privacy? Then it would be helpful for you if you were to keep with us. Because here we share our favorite camping hacks. Those can help you make an idea about a relaxing trip.
How Can You Make Your Tent Camping Comfortable?
As a tent camping lover, you must be planning once more than camping in a year. Every camping place has different experiences and memories. So it would help if you made your tent camping more comfortable, safe and enjoyable. Those amazing camping hacks every camper should follow are those experienced, and those are newer. 
1. Choose a Quality Campsite
It is important to choose a good campsite. Because, as you want, you can not set up your camp anywhere. You have to get permission to set your base. You don't make your trip frustrating. By choosing the correct place, you can make your camping trip more enjoyable. 
Before selecting your tent camping place, it ensures what you want to do during your camping. Do you want to gain educational experience with your babies and family members? Or, do you plan a weekend with your friends, etc? You can get a clear concept of choosing a camping place from National Geographic. On this site, you also get recent photos of where you can make your camping trip.
2. Gear for a Comfortable Sleep 
Without a comfortable sleep, your day doesn't make you happy. Most people are nervous about sleeping outdoors. It will also happen to us. So, according to our camping experience we recommend having the right camping gear. Super tips are below, which help you to make a comfortable sleep and stay warm.
You are choosing a perfect size tent. Which size is enough for you, and where you can stand up? Your tent should have good wind and also be strong enough. 
For avoiding cold ground, use a sleeping pad. It is designed to keep you comfortable. When you choose a sleeping pad, ensure that it will be lightweight and of good quality. At present, you find different types of pads, such as closed-cell pads, self-inflating pads, and air pads. You can choose anyone. Because all they come with are stylish shapes, lightweight, affordable, and extremely comfortable.
Sleeping bag and pillows are both needed items. So, choose the right shape bag that will give a sleeper comfortable. There are different bags available, like rectangular bags, mummy bags, and double bags. 
An eye mask and earplugs are useful things while you sleep outdoors. An eye mask can guard you against the sunlight. On the other hand, earplugs will help you to avoid the outside sound.  
3. Set Up Your Camp Kitchen
Before setting up your camp kitchen, always keep in mind that you don't cook inside your tent. The most significant thing is that you create your kitchen outside of your tent. Few essential cooking accessories a camper likes to keep with his camping. Such as –
Camp stove.
A cooler or fridge.
Non-stick skillet.
A heatproof against gloves.
Knife and cutting board.
Tableware.
Coffee setup.
An insulated camping mug, etc.
4. Choose a Camp Chair 
Generally, you are going to be tired of all activities that go into your camping trip. We do not mention the fun actions like swimming, hiking, kayaking, and so mores-making. So, it would help if you created an enjoyable area to take time every day to relax. And a comfortable camp chair plays an essential role in your relaxing time.
5. Keep Your Camp Clean and Well Lite
Don't spend a lazy time outdoors. It is more important to keep your camp clean and well-lit. Because a clean camper is a joyful camper. When the sun goes down, then you will be surprised by how dark you get. So ensure that you keep several types of lights being with you. You can choose battery power torches, oil lamps, candles, LED lights, etc.
What Items Can I Bring to Make My Tent Camping Experience More Comfortable?
1. Sleeping bag and pillow.
2. Camping air mattress and pump.
3. Camping chairs and table.
4. Lanterns and flashlights.
5. Portable stove. 6. Cooler.
7. Insect repellent.
8. Sunscreen.
9. Rain gear.
10. Cooking and eating utensils.
Other Tricks for Making Your Tent Camping Comfy
Camping is an enjoyable time for everyone. It is a healthy, exciting and personal way to spend your holidays with your family members, friends, colics, etc. Those tips and tricks you like to follow to make comfortable tips. 
Make a pre-bed routine. It will make you feel relaxed and also help you get a night of better sleep.
Please sleep in extra clothes. 
Keep light and water in your closet.
Before going to bed, you should go to the bathroom once or twice.
Keep your shoes always ready.
To stay warm, you can drink tea or another drink.
Use the right type of sleeping bag.
Make your tent dark enough to get a night of better sleep.
Final Thoughts
Lastly, we said that you have to know the essential component that will make you comfortable in your journey. If we succeed in helping you get that, it will be a pleasure for us. We share all the things that we experience on our camping trips. So it will not be disappointing.
Thank you for being with us. Follow those ways to make tent camping comfortable and enjoy your journey. Don't forget to give a comment about your experience. And what you get from this article.
Related Posts: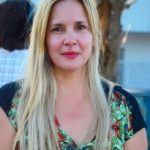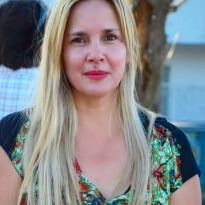 Guys, I am Camila Avery and I love to help my mom to do indoor & outdoor activities. As a lady, I have passed my time on gardening, home improvement, and personal or self-care. I have acquired some degrees in outdoor recreation, beauty, and hair care. It is not easy to work with top-level professional beauty experts. But, I got that opportunity and experimented with different hair extensions, hair colors, and cuts.