Backpacking is such an adventure that will help you to have a great outdoor experience. This is a continuous process to learn how you will do better to make your trip more exciting and amazing. If you are planning for a backpacking trip for the first time and feel nervous about what to do, then I am here to guide you.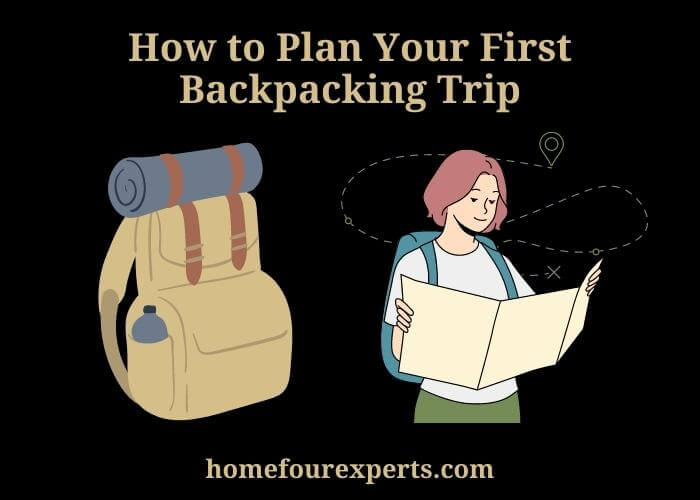 In this article, I will provide some necessary information that you have to know before going on a trip.
Steps for Planning Your First Backpack Trip
1. Pick A Suitable Date
Fix a date first because the weather condition is a great matter for your trip. You have to prepare according to the weather forecasting of your selected date. 
2. Choose an Awesome Trail
While choosing a trail for your first backpacking trip, ask yourself how long you want to hike (6 to 8 miles is recommended if you are new in hiking). Ask yourself if you are looking for a large mountain, or a waterfall or something more exciting? Then select a trail that can fulfill all your requirements. 
3. Manage Permissions if It Needed 
Many trails need permission. Many of them need to be reserved in advance. So if you have selected a trail and also choose a time when you want to go, then check again and again if any permission is needed or not. 
4. Transportation Plan 
Check the position of your destination and plan for transportation. Check which transports will serve better and cost-effective. Also, select the route by which you want to go. 
5. Carry a Map Always
As you are planning for your first time backpacking trip, don't forget to carry a map with you always. The map will give you a clear idea about where you are and give you the information about the location of the nearest water source.
6. Equipment You Will Need for Your First Backpacking Trip
Backpack
You have to try a few packs to ensure that your one is comfortable enough. Feeling comfortable is the first thing that you have to consider while planning to go on a trip. Measure your body length. Find a backpack that is suitable according to your length. Fill the backpack with some weight and then make a trial. If you feel good about it, then select it for your trip.
Shoes
While choosing the right footwear for your trip, you need to consider the following features:
1. Comfortable: Comfortable feet are the key to a happy trip. Uncomfortable and extra stylish footwear will result in a terrible trip. So choose whatever is suitable for you.
2. Versatile: Try to use one pair of shoes for the whole trip. Consider the distance you want to travel and the activity. Choose shoes according to traction and stability.
3. Lightweight and Simple: Lightweight shoes are essential for a trip.
Sleeping Bag
A clear idea about the temperature at your destination is needed. Select a sleeping bag that can handle that weather and make you feel comfortable. Synthetic fill is more cost-effective and suitable for wet weather. The recommended weight for sleeping back is around 2-3 kilograms which will be easily manageable.
Tent
A lightweight tent is recommended for a trip. The weight should be around 3 pounds or less for a person. The essential features of a tent would be:
Having aluminum poles
Having adequate rainfly. The bigger rainfly will serve better. Select one that can cover not only the top of your tent but your tent walls also.
Having folded seams.
Tent with strong stitching.
Having a tent floor made of waterproof material.
Having sufficient loops at the exact position. Normally your tent needs to have a loop at every corner of the base and the center of each side. The loops need to be sufficiently large to hold the large plastic or metal stakes.
Having a roof vent that allows air circulation and reduces inside tent condensation.
Having strong zippers that allow you to use it frequently.
Stove
A single burner and very lightweight (it will probably be less than a pound) is recommended for your backpacking trip. The gas stove is preferable because of the low cost and easy to use. 
Water Treatment Equipment
Carry some chemical water treatment equipment like a tablet or powder and mixed it with your water before drinking.
Foods and Meals
The best foods to carry with you for your backpacking trip are: 
Nuts and Seeds: Easily portable light-weight snacks that are full of protein, vitamins, minerals, healthy fats, fiber, and calories. 
Dehydrated Meals: These can be carried in lightweight foil containers and so easy to carry. Meat, vegetables, fruits, etc are included that can be cooked with boiled water. 
Oatmeal: Another healthy choice that must be included in the food list of your backpacking trip. Instant oatmeal is very easy to prepare. This is also a source of vitamins, minerals, magnesium, fiber, and so many healthy ingredients.
Coffee and Tea: For tea or coffee lovers, it will be a must to carry. A morning start with a cup of coffee can boost your mind and reduce all the tiredness.
Backpacking Clothing
The layers of your backpacking clothing should be such as it will help you to adapt to the changing environment. A perfect selection of clothing will protect you from extra heat, too much cold or Storm and rainy weather. The layers are
Base Layers
Hiking Layers: Examples are Nylon pants, T-shirts, etc.
Insulation: Jacket, pullover, hat, etc.
Rainwear: Rainproof jacket, pants, etc.
Safety Considerations I Should Take
1. Make sure you always wear protective clothing such as safety goggles, ear protection, and protective gloves.
2. Always inspect your chainsaw before use and ensure that all the safety features are in good working order.
3. Be sure to use the correct fuel for your chainsaw and always refuel it in a well-ventilated area.
4. Always keep your chainsaw in a safe and secure place when not in use.
5. Make sure you have a firm grip on your chainsaw and keep it away from your body at all times.
6. When cutting, always keep your hands and feet away from the chainsaw's chain.
7. Be aware of your surroundings and only cut in a safe and stable area.
8. Do not use a chainsaw in a confined space or in wet conditions.
9. Make sure the chain is sharp and properly tensioned before use.
10. Never attempt to use a chainsaw while under the influence of drugs or alcohol.
Conclusion
You can make your backpacking trip really amazing if you are willing to give a little effort. Step by step pre-planning will help you to arrange a nice trip without any unnecessary difficulties. Hopefully, this article has given you a clear idea about an effective backpacking trip plan.
Read More: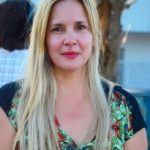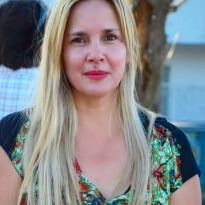 Guys, I am Camila Avery and I love to help my mom to do indoor & outdoor activities. As a lady, I have passed my time on gardening, home improvement, and personal or self-care. I have acquired some degrees in outdoor recreation, beauty, and hair care. It is not easy to work with top-level professional beauty experts. But, I got that opportunity and experimented with different hair extensions, hair colors, and cuts.