Humidity – it's a word we've all heard and something we've all experienced. But what exactly is humidity, and why should we care about it? This article will delve into the fascinating world of humidity, exploring its impact on our lives and the environment. So, grab your umbrellas and let's dive in!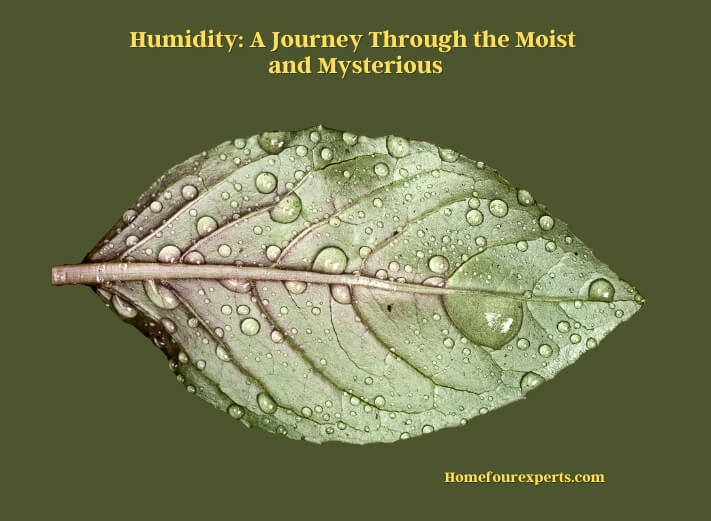 The Lowdown on Humidity: What's the Deal?
What is Humidity?
Humidity refers to the amount of water vapor present in the air. There are two primary ways to measure humidity:
Relative humidity (RH): Expressed as a percentage, it compares the current amount of water vapor in the air to the maximum amount the air could hold at the same temperature.
Dew point: The temperature at which air becomes saturated and water vapor condenses into liquid. A lower dew point indicates drier air, while a higher dew point signifies more moisture in the air.
Why Should We Give a Hoot About Humidity?
Humidity impacts many aspects of our lives, such as:
Our health: High humidity can make breathing difficult, exacerbate allergies and asthma, and increase the risk of heat stroke. Low humidity can dry out our skin, eyes, and respiratory system.
Our homes: Excess humidity can lead to mold and mildew growth, while insufficient humidity can cause wooden furniture to crack and electronics to malfunction.
Our environment: Humidity plays a crucial role in the water cycle and climate regulation.
A Tale of Two Humidities: Wet and Dry
High Humidity: When It's Muggy and Sticky
High humidity can create a host of problems, including:
Discomfort: High humidity can make it feel hotter than the actual temperature, leading to discomfort and heat-related illnesses.
Mold and mildew: Damp environments are breeding grounds for mold and mildew, which can cause health issues and damage to property.
Pest problems: Many pests, such as mosquitoes, thrive in humid environments.
Low Humidity: The Desert's the Limit
Low humidity has its challenges too:
Dry skin and respiratory issues: Dry air can irritate the skin, eyes, and respiratory system.
Static electricity: Low humidity can cause a buildup of static electricity, leading to annoying shocks and potential damage to electronics.
Tips and Tricks to Tackle Humidity at Home
Keeping it Balanced: Humidity Control Techniques
To maintain a healthy and comfortable home environment, it's essential to keep humidity levels in check. Here are some tips to help you do just that:
Use a hygrometer: This handy device measures the humidity in your home, helping you keep tabs on moisture levels.
Ventilate: Proper ventilation is key to reducing humidity. Ensure that exhaust fans are working and open windows when possible.
Dehumidifiers and humidifiers: These devices can help regulate humidity levels by removing or adding moisture to the air, respectively.
Plants: Some houseplants can help to absorb excess moisture or add humidity to the air.
FAQs: Clearing the Air on Humidity
Does humidity affect how we perceive temperature? 
Absolutely! High humidity can make it feel hotter than it actually is because the excess moisture in the air hampers our body's ability to cool down through sweat evaporation.
What's the ideal humidity level for my home? 
Generally, indoor humidity levels should be between 30-50%.
How does humidity impact hair? 
High humidity can cause frizzy hair, as the hair shaft absorbs moisture from the air, causing it to swell and become more prone to frizz. Low humidity, on the other hand, can lead to dry and brittle hair.
Does humidity affect the spread of viruses and bacteria? 
Yes, it does. Some viruses and bacteria can survive better in certain humidity levels. For instance, the flu virus tends to thrive in low humidity, while some types of mold and mildew prefer high humidity environments.
Can humidity impact the quality of sleep? 
Indeed, it can. High humidity can make it difficult to fall asleep due to discomfort and sweating, while low humidity can cause dry throat and nasal passages, leading to snoring and disrupted sleep.
The Humidity Conundrum: From Agriculture to Art
Humidity and Agriculture: A Symbiotic Relationship
Humidity plays a vital role in agriculture, affecting crop growth and development. High humidity can cause various plant diseases, while low humidity can lead to poor germination and reduced crop yields. Farmers monitor humidity levels and use irrigation and other techniques to maintain optimal growing conditions for their crops.
The Art of Humidity: Preservation and Conservation
Art and historical artifacts are sensitive to humidity levels. High humidity can cause mold and mildew growth, damaging priceless works of art. Low humidity can lead to drying and cracking of delicate materials, such as wood and paint. Museums and galleries use sophisticated climate control systems to regulate humidity and protect these invaluable treasures.
Conclusion
Humidity is an often-overlooked yet essential aspect of our lives. It impacts our health, homes, and the environment. By understanding the role of humidity and how to maintain optimal levels, we can create more comfortable living spaces and safeguard our precious resources. So, the next time you step outside and feel the humidity in the air, take a moment to appreciate its intricate role in the world around us.
Relevant Resources: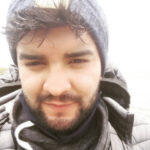 Hi, I am Eric Devin and I am a professional interior architect. Since childhood, I've always enjoyed DIY projects! And, I have loved to solve simple household problems using essential tools and equipment. I have also acquired a lot of information about basic household tools settings by working with contractors.