This article includes affiliate links, which means we may earn a commission if you make a purchase following our link. Please refer to our review guidelines.
As you are here to find a blow-drying brush, it is obvious that you are already irritated with conventional blow-drying where you have to use both hands to do that stressful job. Thanks to the revolutionary invention of the 'blow drying brush' that rescued women from that awful chore we had to do every day.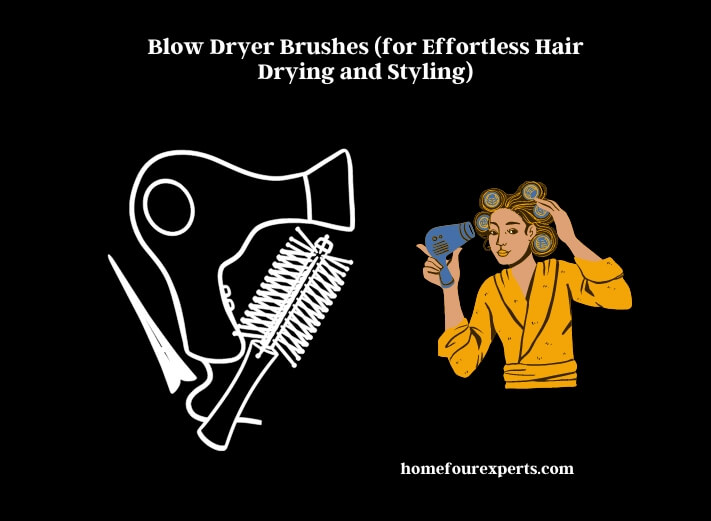 There is no problem with air drying hair, in fact, it is the safest. But every woman is not lucky to have lustrous hair that doesn't get frizzy and tangled when air-dried. So, blow-drying truly is a lifesaver for them. We are here to make it enjoyable! We reviewed the top-quality blow dryer brush for your specific hair type. You can use this not only to dry your hair but also to style it in the least amount of time. Yes, you heard it right, you can skip flat ironing and curling if you use a blow-drying brush properly. 
Which Hair Drying Brush is Meant for You?
Every hair dryer brush manufacturer claims that their brush is the best bet in the market and it suits every person out there. The truth is, the result is not the same for different hair types and people's choices and preferences are not the same. The list of the 10 best blow-drying brushes we included in this article is a small one, but all of the brushes we have reviewed may not bring the same experience. So, we have picked some issues that you need to consider while choosing a drying brush for yourself.
Read more: The Best Halo Hair Extensions According to You!
Hair Type
For thick and coarse hair, the brush needs to have bristles that are not so densely packed. A paddle-style brush works great for thick and coarse hair types. The hair can pass easily in a wide bristle brush. 
Fine and thick hair ladies are the luckiest. You can use almost any hairbrush you want. You won't have any problem brushing the hair or styling it. You should pay attention to other features like hair cut, style preferences, and so on. 
Fine and thin hair is the weakest and tends to shed a lot. If your hair is long, use a wide brush as it will not pull hair too much. Besides, you will have a volume with this brush. When the hair is dry, you can use another smaller brush to style the hair. 
Style Preferences
For thin and fine hair, adding volume is the first preference. So, choose a big brush that can lift your roots and add volume to the length as well. To make curls and waves of different sizes, a smaller brush is better. 
If you are a style junkie, you can invest in a combo pack where multiple sizes of brushes are incorporated. It will help to get multiple styles by the time you blow-dry your hair. 
Length
The brush that comes in handy for long locks can be bothersome for short hair. The longer the hair, the bigger the brush should be. It helps to dry faster and get a nice wave at the ends. 
Whereas short hair needs a smaller brush to get a smaller flip at the end. A medium-sized brush is considered universal as it can be used on both hair lengths. 
Tips to Dry and Style Hair Using Air Brush
As you are replacing your regular hair dryer and roller brush with a drying brush, the mechanism should be different as well. Here is a step-by-step guide for you that will help you to get an idea of how to use a blow-drying brush properly. 
Don't use this brush when your hair is dripping. Soak extra water using a towel, or better yet, use an old t-shirt. It works better. 
Use a leave-in conditioner on wet hair. You can also use a heat protection spray. If you are using the brush on unwashed hair, spray a small amount of water to dampen hair. 
Now section your hair and clip hair on the top part. Because you will start blow-drying from the lower portion of your hair. 
If your hair is super thick and coarse, set the dryer on the high heat setting. All other hair types should use the cool setting; it is the safest. 
Start brushing hair from the roots. First, dry your hair, then place the brush on the roots a little longer to get a volume or lift. 
Now glide the brush lengthwise to smoothen out hair. In the end, roll the brush a bit to get healthy roots or a flip. 
Repeat this process to blow dry all your hair with a naturally straight and voluminous look. 
To make waves, use a wide barrel brush and twist it at the ends of your hair. This should create beautiful body waves and loose waves. 
To make curls, use a narrow barrel brush, and use it as a curling iron. This will give you curls. The longer you keep the brush on your hair, the tighter the curls will become. 
Finish off using a setting spray. 
Are There Any Special Techniques for Using a Blow Dryer Brush?
Yes, there are special techniques for using a blow dryer brush depending on the type of hair. For fine hair, it's best to use a low heat setting and hold the brush farther away from the scalp to prevent damage. For thick or curly hair, a high heat setting and holding the brush closer to the scalp can help straighten and smooth out the hair. Additionally, using a round brush while blow drying can add volume to fine hair, while a paddle brush can help straighten and smooth out thick or curly hair. It's also important to use a heat-protectant product before blow drying to prevent damage to the hair.
Are There Any Safety Tips to Consider When Using a Blow Dryer Brush?
Yes, there are several safety tips to consider when using a blow dryer brush:
Use a heat protectant spray before using the brush to help protect your hair from heat damage.
Avoid using the brush in the highest heat setting to reduce the risk of burning your hair or scalp.
Keep the brush moving to avoid overheating one section of hair.
Use the brush on dry hair to avoid the risk of burning your scalp or hair from the water in wet hair.
Always unplug the brush after use and allow it to cool down before storing it away.
Be careful not to burn yourself with the hot brush or the hot air from the dryer.
Do not use the brush on hair that is tangled or matted as this can cause damage to the hair or scalp.
If you experience pain or discomfort while using the brush, stop using it immediately and seek advice from a hair professional.
Editor's Note
Apart from blow-drying, styling is also a major role of a blow-drying brush. In fact, it produces less heat compared to flat iron and curling wands. So, it is safer and less damaging to hair if you use a drying brush instead of those hot styling tools. 
My advice is not to hurry while choosing a brush or even using it. Remember, you are using this brush to save time drying and styling hair. But hurrying even while using a drying brush may leave you dissatisfied with the result.
Some Perfect Options for Blow Dryer Brushes
Revlon One-Step Volumizer Hot Air Brush for Thin Hair
Volumizer brush;
Nylon pin & tufted bristles;
Designed for 120-volt USA outlets only.
To get volume during blow-drying, we have to twist a roller brush several times on each section. There is no need to do that anymore because this Revlon hair dryer can bring the same result with just one pass. Simply turn it on, and place the brush on the roots for a longer term. Your thin hair roots will have a lift without giving you fatigue. 
There are three heat settings including a cool option. Every Time you use this brush to blow out your hair, make sure to have a cool shot before turning it off. Your lustrous locks will keep their shape and shine for longer. The base of the brush is ceramic coated to give an ion bath to your hair and the air vents are placed in a specific way to create an even heating. 
There is a combination of nylon and tufted bristles. While using wet hair, the nylon bristles help to detangle the hair as the tufted bristles grab the hair to the brush to get the blow of hot air. The only drawback of this awesome brush is, it is only recommended to use with 120 volts outlets. This one has got a lot of negative reviews in the past, but it has improved a lot since then. If you are still not satisfied with the quality, you can claim a replacement. 
HOT TOOLS One-Step Blowout Brush for Professional Results
Smooth hair with beautifully curled ends.
For long hair;
 A lot of women leave their long hair open after a blow-dry. It looks undone if there is no flip at the end. This large-size brush from Hot Tools is the perfect blow-drying brush to add volume at the roots, enhance the shine on the length and create a perfect wave or flip at the end. Please note, this is just for long hair only. If you have short bob hair, then this brush is not for you. 
Unlike other blow-drying brushes, this one does not promise a ceramic coating, instead, it has a 24K gold coating on the brush with charcoal-infused bristles. All are done to make the heat distribution even. Every time you blow-dry your hair, it will look like a salon finished. The price you pay for the result is totally worth it. The seven years long warranty and guarantee is an added insurance for the service of this blow drying brush. 
IG INGLAM Hair Dryer Brush
Affordable;
Works as a dryer, curler, straightener, and brush;
Safe and quiet;
Isn't it nice that you can actually style your hair by the time it gets blow-dried? This four-in-one airbrush from Bright up has made it possible. You can dry out your damp hair first and straighten/curl/create waves to your hair with this blow-dry brush. To curl or make waves, simply use this as a curling iron. 
The best thing about this brush is the cheap price. As a blow-drying brush, it works like a charm yet costs much less than high-end brushes. Moreover, the amount you had to pay for flat iron and curler is also saved. Formerly you needed to spend an hour to fully style your hair, now it will take only 15 minutes for long hair. No matter how you use this brush, it is meant to make hair shiny and frizz-free.
Conair 2-in-1 Hot Air Curling Combo for Frizzy Fine Hair
Cheap price;
1 1/2-inch curling brush and 1-inch aluminum bristle brush;
Dual voltage.
This is a combo pack of two detachable brushes. A 1-inch curling brush and a 1.5-inch straightening blow-drying brush are enough to complete your look and achieve any hairstyle. You can add waves at the ends, add lift at the roots and make large or tight curls in no time. 
There are other benefits of having a combo drying brush. It suits different haircuts and lengths. Along with creating hairstyles and drying your hair, it also adds volume to your locks. The hair will become and stay frizz-free till the next shower. This combo pack is a great device for carrying along when you are on a trip because it accepts dual voltage. Use it at home or in hotels on different continents, this one matches all voltage systems automatically.
John Frieda 1 1/2-inch Hot Air Brush for Thin Hair
1 1/2-inch size;
Suits better for short hair.
There are different brush sizes available in the market. There is a reason behind this. Every woman out there doesn't have the same haircut or the same head size. So, the smaller the head and the shorter the hair, the smaller the hairbrush should be used. This 1.5-inch hairbrush is designed with all the goodness of a blow-drying brush to use on a short haircut and for ladies who prefer using a smaller brush. 
As short and thin hair tends to catch more wind and flow more frequently than longer hair, frizz also tends to develop on short hair more quickly. That is why this brush is titanium coated that delivers 50% more shine compared to other regular dryer brushes. This results in more shine to your hair effortlessly. 
INFINITI PRO BY CONAIR Wet/Dry Hot Air Brush Styler
Infrared energy;
It detangles, straightens, and adds shine;
By the look of the brush, you can say that it is not like any of the blow-drying brushes we have reviewed here. Its design is inspired by the Tourmaline Ceramic Technology they used in their flat irons, but it is a breed of a flat iron and a paddle brush. Instead of bristles all around a roller brush, they used Tourmaline Ceramic plates on the brush. There are detangling bristles on both sides of those plates to make sure your hair gets onto these plates and gets styled. 
Most women use blow-drying brushes to get a naturally beautiful and effortless look and ditch their hot styling tools later. If you can't ditch your flat iron so easily, then this one is the best substitute for a blow dryer and a flat iron. Its conical shape will also enhance your curls to a natural cascading lock if you use it instead of a curling iron. Surprisingly, this magical brush is not so expensive. 
UNIKARA Hair Dryers for Women Men
Professional salon styling.
The main advantage of using a huge brush is, that it takes less time to dry out your hair. In fact, that is the primary reason for getting a hairdryer brush. It helps to dry hair with less effort and gets the job done faster. If this is the reason for you to get a dryer brush, then you are in the right place. 
This brush is the biggest in size for a drying brush. If your hair is super fine and always lays flat, then this brush will help your hair to wake up with a boost of volume. Then, run the brush lengthwise to tame all the frizz. It will dry hair while minimizing the frizz and will add shine to the process. In the end, you can add a flip by twisting the brush. This small twist will make your hair even more glamorous.
BaByliss Rotating Hot Air Brush for Extra Shine
2 Inch barrel;
Bi-directional rotating barrel.
Blow drying brush is made to make blow-drying easier right? Then why not use the latest version of it? This brush from Babyliss is an auto-rotating brush. Now you don't even have to rotate your airbrush while blow-drying. Do you love to make curls on your hair? Then definitely you need this. Because the rotating motion is multi-directional. After blow-drying your hair, you can use this brush as an auto-rotating curling wand. Use the opposite rotational motions to make curls in different directions. The result is smooth and shiny hair with natural curls!
 The other features are all the same as a conventional airbrush. It is ionic and comes with convenient heat settings. The two-inch size is perfect for any hair lengths-long, medium, or short. This high-tech blow dryer is the most expensive one on our list. If you have a relaxed budget, then definitely you shouldn't let this go out of your hand. 
Hair Dryer Brush & Volumizer Hot Air Brush By JINRI
Hair Type: frizzy, dry;
Material: ceramic;
The unit is for 120V.
This is a complete set for achieving straight hair, loose waves, and tight curls, or just for fast blow-drying. There are other hot brushes available in this list that do the same job, but the brush head size differences make this kit different from other competitors. In this kit, you will get three different brush heads to achieve different sizes of waves or curls of your choice. 
Getting started with this kit includes using the dryer without any attachments. It helps to dry your hair fast and prep it for the next steps. When the hair is mostly dry, pick the widest brush to add volume and lift your hair roots. If it is your 'no-curl' day, then this same brush should be enough to get shiny and straight hair with tons of volume. 
To get curls and waves, the smaller brush heads are handy. All your curls and waves will bounce with added volume and shine for its ionic feature. However, the low noise and heat protection of this drying brush is a plus.
Revlon One-Step Hot Brush for Frizz-Free Hair
Convenient paddle brush design;
Lightweight;
It only accepts 120 volts.
Everyone is not a fan of roller brushes with tufted bristles. It gets the job done but is not comfortable and is good for your hair. Tufted bristles are made of hard plastic so that they can hold the hair tightly compared to other types of materials. But this bristle is rough on your hair and causes shedding on weak and fine hair. For this reason, I recommend using a paddle brush design for fine hair. As the bristles are sparsely located, it is also a better choice for women with coarse hair. Because densely packed bristles don't help them detangle their hair. 
This Revlon brush is simply a paddle brush with air vents. The bristles are soft with rounded tips that give a massaging effect on the scalp. No matter how thick or thin your hair is, this airbrush is amazing to smooth out damp hair and detangling it. Though the advertisement says that it can be used to style hair, I find it only good for blow-drying and straightening without creating frizz and flyaways. For a more polished look, you have to use a leave-in conditioner or other styling tools. 
---
You Might Also Like: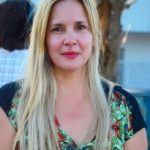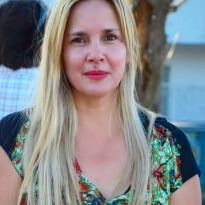 Guys, I am Camila Avery and I love to help my mom to do indoor & outdoor activities. As a lady, I have passed my time on gardening, home improvement, and personal or self-care. I have acquired some degrees in outdoor recreation, beauty, and hair care. It is not easy to work with top-level professional beauty experts. But, I got that opportunity and experimented with different hair extensions, hair colors, and cuts.