Published on: March 18, 2022
Written by David Rowan / Fact-checked by Eric Devin
Hi, how are you? I really want to know how you manage this pandemic situation. Because now we all are struggling for livelihood. Many of us lost our job due to the lockdown effect and other groups face huge losses on their business.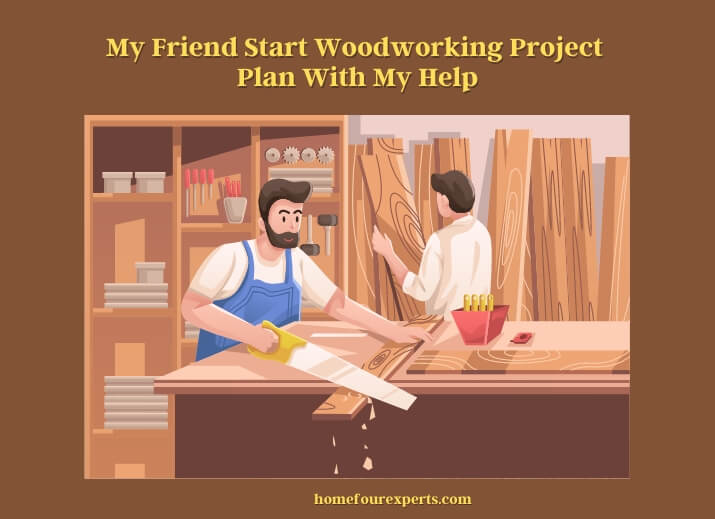 All of us are trying to make our life easy in this situation. Many people are trying to do something new for their lives, for their families. In this article, I am sharing with you how my friend starts the woodworking project. I hope this idea will also help with your new woodworking project.  
How We Start
My friend  Harry was working in an office but in April he lost his job for the coronavirus. He has a small family with two children and his wife. But when he loses his job they feel very down.
In childhood, Harry loves to work with wood so he plans to work with his hobby. One day he called me and talked about his planning and wanted my help. He explained to me his plan and I am going with him. 
Step of My Friend Woodworking Project
I suggest Harry follow some steps to start a new woodworking project. I am also following these steps on my wooden project. If you want to know about our plan then read this part. 
Planning Before Start
I think planning is the most important step for all kinds of projects. So we start our work with the planning. My friend has always been interested in wood carving and loves to do that work.
So after leaving the job, my friend decided he would start his first project with wood carving. I applaud his decision. It also says that since you are starting wood carving, first contact the buyers directly through social media or shop.
Then my friend decided to set up a small shop in front of his house and later to inform the customers about the shop on social media. We have decided that we will first start wood carving by making different types of animals and birds. 
Budget Plan
Harrier started dreaming of starting his own business after joining the job, So he deposited some money in the bank every month. The budget for Harry's working project was 8 thousand dollars. I let him know that this budget was enough for Wood Carving's project. Then we went to the next step.
Necessary Tools and Shopping
We continue to make a list of what we need for a woodworking project. It is very important to decide what kind of wood we will use for wood carving. We plan to use Butternut Wood for our project. I am a tools expert so I have different types of tools in my house.  I have most of the tools that Harry needs.
So I told him to use the tools from me. We also make a list for shopping by looking at what other tools are needed. We buy most of the tools online because of the lockdown. 
Design Development for Project
It took us two to three days to develop the design for our project. In the case of a woodworking project, if you develop the design in advance, the work becomes much easier. We initially made twenty design models. While developing the design, we think of some designs for our next project.
My Friend's Experience With Woodworking
My friend's experience with woodworking is that he enjoys it and finds it rewarding. He has a background in carpentry and has been woodworking for about four years, so he has a good understanding of the basics of the craft. He finds woodworking to be relaxing and rewarding, and he enjoys the process of creating something from scratch.
Final Work
It was the last step of our work to come here and start working directly.  Before I start working I don't always recheck what other products are needed and if everything is there. I followed this method in the case of Harry's woodworking Project.
We find out what problems were found after the work was completed in the final step. It is a very important part. Because it makes it much easier to solve the problems of the next project.
Conclusions
May you want to know the final result of my friend's woodworking project. Yes, our woodworking project planning works properly. Now Harry is the owner of a  woodshop and he made different designs of wood carving items.
It is true that coronavirus changes our life and it is also true that it teaches us to think differently and help each other is the best way to share happiness. Share your woodworking planning with me so that I can learn new ways. 
Read more: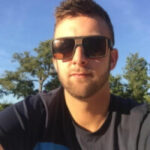 Hello, I am David Rowan. I am a professional contractor with 10 years of experience in home building, different tools used, construction, home remodeling, and other home improvement work. I have already built many custom homes and continued to do several woodworking projects along with how to deal with all categories of tools.