Do you know the golden seven steps for planning your woodworking project? Suppose you are a new woodworker and you have little idea, then this article will help you. The work plan is a significant part of all projects, not only the woodworking projects.  When I was a new woodworker, most of the time, I did planning for woodworking projects. At that time, I had no clue how to build plans for woodworking projects. 
After a day-by-day practice, now I have a clear idea about all the steps. In this article, I discuss seven steps of planning for your project. All steps make your work easier.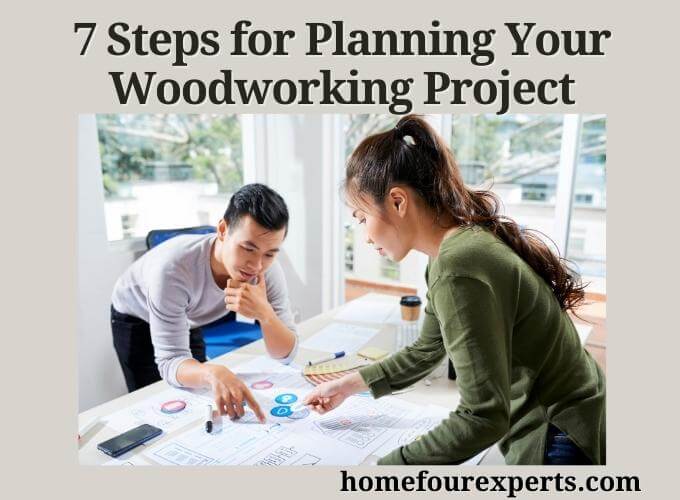 Planning a Woodworking Project
A proper work plan is the first step for any work. If anyone has no idea how to work, you should make an excellent plan. If you are thinking about your next woodworking projects, try to follow these steps:
Brainstorming
It is crucial to have a clear idea of what you will do before you do anything. So brainstorming is required before starting any project. This creates an obvious idea of what you are going to do. The first step in planning woodworking is brainstorming.
You have a clear idea of who the product is for, what the market demand is, how much it will cost, what the budget is. Brainstorming creates a vision of everything from the beginning to the end of the plan.
Budget 
Like all other projects, the budget is an integral part of the working projector. So make a perfect budget before launching a project directly. Starting work on any project without calculation can lead to various problems later.
Before creating a budget, calculate who you have created the product for and their purchasing power. Suppose you are building a wardrobe for middle-class people at the cost of 20 thousand dollars. But rest assured, your project will fail Because you are making a cupboard by spending a lot more money, and its selling price will be so high. As a result, it will go beyond the purchasing power of middle-class people. To create an ideal budget considering everything for your woodworking projects. 
Shopping
On this part, you have to buy essential tools or elements that are needed for your woodworking project. First, make a list of the products you need for your project. Check the list to see which products you have and which ones to buy. 
Make a separate list of the products you need to buy. Now it's time for you to go shopping for your woodworking projects. You can also buy the necessary things by ordering products online from home. 
Necessary Tools
It is better to decide what kind of tool to use for your wood project first. Tools selection is one of the critical steps in planning your woodworking projects. By doing this, you will not spend extra time working on the project. Because you already know which tools you will use and which ones you will not use. 
Tools selections save your time. It also helps to work according to schedule. So when you are going to make a woodworking project make a proper idea about your tools. 
Types of Wood 
It is vital what type of card you are using for your working project. Choose wood considering the consumer, product, and budget. Have an idea of what type of wood to use for a job. You can use soft or hardwood for your woodworking projects. Pine, Maple, and Cheri are the most demandable wood.
You can use maple wood for very hard or expensive wood projects. Maple wood is a long-lasting wood. But maple wood has two varieties: it is soft or hard.  Decide which wood you will use according to the need of the work. 
Design Development 
Any plan comes to fruition only when you start working directly. Design development is the most important step in planning the woodworking project. Your thoughts are transformed into reality while developing the design. 
Keep an eye on whether this step is working according to your plan. You may encounter various problems while developing, and find a solution without being disturbed. Try to finish the work within the allotted time. 
Ending Touch
These are the last steps for planning your woodworking projects. In this step, check that the project has done everything according to your planning. If not, try again if it works according to your plan, clear all the tools and workplace at the end of work. Never dirty your equipment or work when you're done.
Make a short note of the problems you encountered while working. This short note will help you with your next project. Take care of the items that were not used in your project for the next project, saving time and money.
Tools and Materials Need to Complete Project
Tools:
– Hammer
– Screwdriver
– drill
– tape measure
– level
– sander
– saw
Materials:
– Wood
– Nails
– Screws
– Glue
– Paint
– Finishing materials (stain, varnish, etc.)
– Sandpaper
– Fasteners (brackets, hinges, etc.)
Safety Precautions When Working With Wood

1. Wear appropriate safety gear such as goggles and a dust mask when working with wood.
2. Always use sharp tools, such as saws and chisels, to avoid splinters.
3. Securely clamp the wood you are working on to a bench or other stable surface to prevent it from slipping or moving.
4. Be aware of your surroundings and make sure there is plenty of space to work safely.
5. Never work with wood near open flames, sparks, or other sources of heat.
6. Keep your tools and workspace clean and organized to reduce the risk of accidents.
7. Disconnect power tools when not in use and store them properly.
8. Read and understand the manufacturer's instructions before using any power tool.
9. Make sure the work area is well-ventilated to reduce the risk of dust inhalation.
10. Always use a push stick when using a table saw to keep your hands away from the blade.
Conclusion 
When we start a new job, we have less ideas in the first place. In this situation, the help of experts can be taken without getting frustrated. Over time, you will become more efficient. I hope this article has helped you a lot if you are new to the working project. 
I have given these steps for planning your project from my real-life experience. Hope one day you will become an expert in the wood industry.  Always remember practice makes a man perfect. 
Related Posts: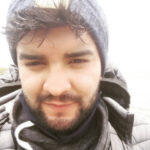 Hi, I am Eric Devin and I am a professional interior architect. Since childhood, I've always enjoyed DIY projects! And, I have loved to solve simple household problems using essential tools and equipment. I have also acquired a lot of information about basic household tools settings by working with contractors.