This article may contain affiliate links, which means if you make a purchase following our links won't cost you extra, but we may earn a commission. Learn more
A professional automotive diagnostic scanner is a valuable tool for the assessment of the problem of your car. Purchasing a car diagnostic tool will help you to get accurate mechanical problems. So if you are good at fixing automotive issues you can fix them and save money by knowing the exact problem with the help of an OBD2 scanner. And if you are not a mechanical person you can tell the error code to the mechanic and save the time of finding the error.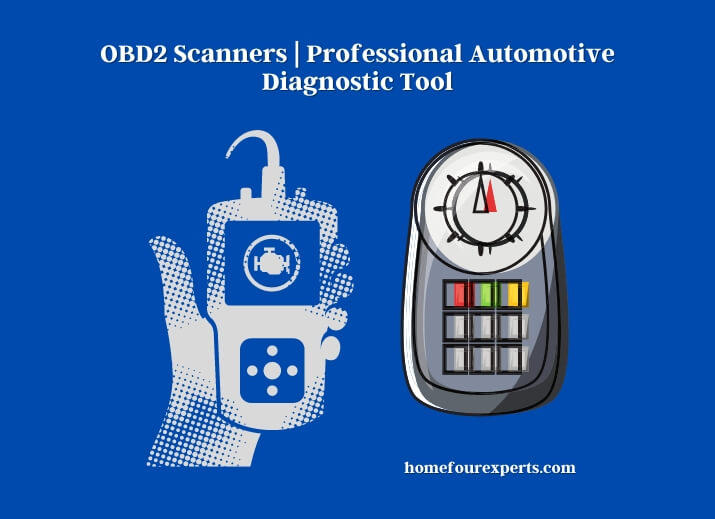 Today we will introduce you to the top 10 OBD2 scanners for 2019. You will also get some important tips that can help you to select the right scanner and get a brief idea about a few common error codes.
On-Board Diagnostics or OBD System
The On-Board Diagnostic system is an embedded onboard computer in your car and collaborates with other systems. The initial function of an OBD is:
Monitor the performance of the ignition system.
Keep checking on the efficiency of the car's emission system, including your car's engine performance & transmission operation.
An OBD confirms that your vehicle system is working smoothly by incorporating specific reactions from various sensors that are installed in your car. It can also detect problems or any other issues with the help of the information sent by the sensors.
Features to Consider for Choosing a Quality OBD2
You can find a number of car error code scanning tools in the market. But which one will be perfect for you can be determined according to what type of performance you want from the tool. After researching over 50+ Professional Automotive Diagnostic Scanners, we found that if you consider the following features for choosing a quality OBD2 it will give you efficient and effective performance.
1. Power Source
While buying an OBD2 scanner, you must check and identify that is the tool is powered by the tool or has its own internal power supply. Also, consider that is the tool is going to perform for the day or not.
2. Size of Screen
The next feature you need to check for a quality scanner is 'Screen Size'. Because you must want a scanner that will display the reading clearly on a large screen.
3. Wireless Connectivity
A wireless-connected device can make your job easier. This type of tool will increase your mobility and portability.
4. Platform
You also have to choose a platform on which you want to work with from a tablet device or a traditional handheld tool. You can also get software that can convert a laptop into a scanner. All you need to select the best one for you.
5. Compatibility
Some automotive diagnostic tools are compatible with a few devices or software. Generally, these tools are comfortable with Android, iOS, or windows. So make sure that the tool you are going to purchase is compatible with your device.
6. Ease of Use
If you are going to use the ODB2 for commercial use, make sure that your worker doesn't need any special training to operate the tool. Moreover, an easy-to-use scanner will also ensure that you can serve your client very quickly.
7. Full Code Definition
Before buying a scanning tool, you must check that the device gives you the full code definition for each code. This type of scanner can save your precious time and help you serve better.
8. Storage Facility
A professional scanner must have the facility to store the data for future use. So before buying, you must check the tool has expandable memory capability.
9. Upgrades
You must prefer an automotive scanner that allows being upgraded.
10. Warranty
You must consider the warranty period of the tool before buying. Because, the cost of a quality tool may be high if you get one with a warranty it may cover defects.
OBD2 Error Codes: A professional diagnostic scanner read trouble codes created by your vehicle and lets you know what is wrong with it. Those codes consist of 5 characters and each digit represents the following problems-
The first character represents the system related to the problem.
B= Body
C= Chassis
P= Powertrain
U= Undefined
The second digit lets you know whether the code is generic or enhanced
0= Generic
1= Enhanced
The third digit identifies the subsystem that the code pertains to.
1= Emission Management (air or fuel)
2= Injector Circuit (air or fuel)
3= Misfire or Ignition
4= Emission Control
5= Idle Control & Vehicle Speed
6= Output Circuit & Computer
7= Transmission
8= Transmission
9= SAE Reserved
0= SAE Reserved
The fourth and fifth digits are variable and related to precise problems.
What is the Difference Between OBD1 and OBD2 Scanners?
OBD1 and OBD2 are different versions of On-Board Diagnostics (OBD) systems used in vehicles. OBD1 was first introduced in the 1980s and was used in vehicles made between 1980 and 1995. OBD2, on the other hand, was introduced in the 1990s and is used in vehicles made since 1996.
One of the main differences between OBD1 and OBD2 is the type of connector and the number of pins it has. OBD1 has a 12-pin connector, while OBD2 has a 16-pin connector. This means that OBD2 scanners will not work on OBD1 vehicles, and vice versa.
Another difference is the type of diagnostic information that can be accessed. OBD1 systems are limited in the amount and type of diagnostic information they can provide, while OBD2 systems have a much wider range of diagnostic capabilities. OBD2 systems also have standardized diagnostic trouble codes (DTCs) which makes it easier to diagnose and repair the vehicle.
Our Recommended OBD2 Scanners-
Autel Scanner MaxiCOM MK808 Automotive Diagnostic Scanner and Analysis Tool
Autel is well known for producing the most advanced car scanners in the market. Their latest launch is MaxiCOM MK808 Automotive Diagnostic Scanner which has all the features of previously marketed Maxisys Elite and additional features like ECU coding and reprogramming. It is a durable tablet, suitable to work in the garage or workshop, and comes with 14 cable connectors to link with OBD1 and OBD2 cars.
The general features of this device are, auto VIN for better recognition of the car, graphic live data, running actuation tests, adaptations, matching, and ECU information. It has wireless functions like Wifi and Bluetooth. Works wonders with Oscilloscope-MaxiScope MP408 and inspection cameras.
The features are numerous and the advantages of that feature are endless. All the users of this device are agreed to the fact that it will satisfy every need one can have from their car scanner. It is the next-generation scanner suitable for professionals, car enthusiasts, mechanics, and garage owners.
The device is capable of operating via Bluetooth, cable, and wifi. With the remote operation, better mobility is ensured. When I tested this machine, I was able to scan, read errors, and fix the problems of my engine under the hood all at the same time.
It works on both OBD1 and OBD2 cars. Besides, it is compatible with over 80 cars from the US, EU, and Asia. Mostly it is used to read errors of expensive and latest model vehicles. The device comes with cable connectors to make sure it can connect to any kind of vehicle.
Though it is a tab with a touchscreen display, it is a durable scanner. The device has padding on the edges to make it resistant to bumps and drops.
ECU programming is the most convenient feature of this device among professionals. It enables them to gain access to and reprogram some programs. I never used this function but I heard enough positive reviews about it to mark it as an advantage.
Connection to a database of verified fixes, other mechanics, and professionals makes fixing your car problems very easy. Via the Maxifix cloud network, you can discuss your problems and take suggestions from others and have access to the database of fixation.
The manufacturer offers a one-year free software update for free. It is meant for workshop owners. With the 'Shop Manager' feature, you can record customer info, car details, and other records in an organized way.
This device is the most perfect and all-rounder one among the latest scanners in the market. The price is out of reach for common people, but it cannot be marked as a drawback, as the features and high tech advantages we can get from this.
Things We Liked
024×600 quality7-inch LCD touchscreen;
Powerful battery performance support 5 hours of continuous use;
Can work via Bluetooth, wifi, and cable connection;
Compatible for 80 OBD1 and OBD2 cars;
Touch screen tab with padded edges;
One year of the free software updates.
Things We Didn't Like
---
Launch X431 PROS Mini Automotive Diagnostic Tool OBD2 Scanner
With the X431PROS scanner, manufacturer Launch became the prominent competitor of Autel. It has almost similar functions as Autel Maxisys series devices, plus wireless connectivity through Bluetooth and Wifi. It is a tablet with a 6.98-inch high-resolution display that comes with 14 cables for different OBD1 and OBD2 cars.
It has all the features we expect from an all-rounder OBD2 scanner like live data streaming, reading and clearing DTCs, and so on. The additional features that make X431 special are different maintenance such as resetting the electronic throttle position, TPMS, oil service, battery register and maintenance, electronic parking brake reset, and several types of scanning. With this, you can fix steer angle calibration, ABS bleeding, DPF regeneration, and other endless things.
Unlike other latest and most expensive scanners, this device works on both OBD1 and OBD2 cars. It comes with 14 connectors for different cars to increase its compatibility and versatility. With this, I can work wirelessly with a Bluetooth connection, whether I am under the hood or on board. This feature makes it really handy as I turn on the Bluetooth, hold this device in my hand, and scan, check, and fix my car meanwhile.
The operating system android 5.1 makes it usable as a tablet. Taking photos, listening to music, and surfing the internet all can be done with this other than scanning your car. Thanks to its wifi compatibility also make it easier to update the device wirelessly. 
Once your device is registered, it will get free updates for up to 2 years. Besides, this device is made suitable for 108 car brands from the EU and Asia. X431 scanner from Launch can be the solution for your car if it is the latest and you are having a problem finding one suitable versatile scanner for your vehicle.
No doubt X431 is cheaper than another scanner with similar features but still, the price is out of reach for many car owners. I don't want to say it's expensive, considering all the features and advantages I get from it. it is better suited for garage owners and mechanics, who need to deal with a wide variety of cars every day. Its lightweight and portability will be very useful for them as well.
Things We Liked
Compatible for OBD1 and OBD2 cars;
Bluetooth, wifi connectivity, and 14 cable connectors provided;
Tablet with Android 5.1 operating system;
2 years free update.
Things We Didn't Like
---
Autel Maxisys MS906 Automotive Diagnostic Scanner Scan Tool Code Reader
Mechanics and workshop owners who are looking for an Autel scanner at a cheaper price can invest in an Autel MS906 scanner. This device is similar to Maxisys Pro MS908P Automotive Diagnostic Scanner with a few bucks less price. It is compatible with 80 cars in the US, EU, and Asia. So, if the Maxisys Pro MS908P Automotive Diagnostic Scanner is seem expensive or not suited to your car, then you can consider MS906.
It has an 8.0" LED Multi-Touch display, 802.11b/g/n Wi-Fi to access the internet, and an efficient battery to run 6 up to hours with no pause.  In addition, it has all the features of MS908P including Maxifix to access verified fixes and professionals, a shop manager to store all the customer details perfectly, and many more.
I could not point to one single drawback of this miraculous device. The price is also okay considering the advanced features and durability of the device. One thing I would like to recommend is, to purchase Autel scanners only from the manufacturers and make sure it is US-made.  Other providers may not sell additional accessories like batteries or cables on demand.
Things We Liked
Suitable for 80 US, EU, and Asian-made vehicles;
Free software update for one year;
Easy and convenient operation;
High-tech scanner with all advanced features including ECU information live data, system coverage, and resetting for engine, ABS, SRS,, and many more.
Things We Didn't Like
---
ANCEL AD310 Classic Enhanced Universal OBD II Scanner
If you are looking for a simple, basic scanner for your car on a budget of fewer than 50 bucks, then the AD 310 Classic Enhanced Universal OBD II Scanner is the ultimate device for you. This scanner works fast and reads and erases engine error codes effectively. It has a 128 x 64 pixel LCD display and a 2.5 ft long cable to connect with the OBD2 port of your car.
The functions are limited in this device, but we can't expect miracles from this device at this price. It is useful for checking engine lights. We ran different tests with this. It is effective for I/M monitor readiness tests, reading live data streams, viewing freeze frame data and reading memory, and intermittent and historic codes. Showing definition is another handy feature of this device that makes it useful for new users.
Suitable to use a wide range of OBD2 and CAN cars manufactured in the US, EU, and Asia. But not all OBD2 cars are compatible with this device. So we recommend you to check first before you purchase.
It is a great scanner to use for a beginner. The less complicated operation makes scanning easy for everyone. Besides, AD310 classic scanner is multilingual. You can select the language from a long list of English, German, French, Spanish, Finnish, Dutch, Russian, and Portuguese.
It runs on your car's power, no need to charge it or put the battery in it. The warranty and guarantee I got from this device are longer than the 1000 bucks scanner. I am impressed with the customer service and easy return policy if it doesn't work for your car.
The error codes will not be erased unless those problems are manually fixed. This issue annoyed me sometimes. It is not long-lasting. If you are lucky, it will work for years for you, if not then it may give up after using it 4 or 5 times.
It is only useful to diagnose your engine. Not suitable for ABS scanning. We can not blame it for this tough, the manufacturer claimed it was an engine code reader, not a multi-functional device. If you want a multifunctional scanner, then this device is not for you.
Things We Liked
Suitable for OBD2 cars in the US, EU, and Asia;
Multilingual;
Good warranty and customer service.
Things We Didn't Like
The error can not be erased unless fixed;
Its function is limited, only diagnose engine.
---
Launch Creade OBD2 Scanner Code Reader
The OBD2 full capacities make Launch CRE302 the simple-to-utilize and practical sweep device to sort out the issues that caused your motor lights on, make up medicinal strides, and get the broken downlights to switch off. Besides, CRE302 is likewise a valuable output instrument to hold your vehicle under consistent observation, subsequently keeping up a sound vehicle condition. These full OBD2 capacities are agreeable for all after-1996 US-Based, after-2000 EU-Based, and Asian vehicles, and it keeps reestablishing to be viable with the most recent vehicles.
It has all the features to diagnose any OBD2 vehicle.  The additional features it has are the I/M readiness test, a test to check the O2 sensor and EVAP system, a DTC lookup to clarify and fix the trouble codes, and many more! Launch Creader 6001 seemed affordable, easy to use, and perfect to own by an OBD2 vehicle owner.
First, I want to mention the affordability of this product. It does all the diagnoses I require to perform on my car for less than 50 bucks. Other OBD2 scanners may have a wide range of advantages but those are out of reach for most people.
The second benefit is its compatibility. It works on any OBD2 vehicles made in the USA, EU, and Asia. This scanner gets its update from the internet, and the updates are free! Other devices I used had one or two years of free update facilities on purchase, but for Launch 6001 Creader I never had to worry about updating the software.
I used this to prepare my car for the emission test. The I/M test helped me to know whether I should let my go through an emission test or not. This device has seven language setups of English, German, Spanish, French, Portuguese, Russian, and Japanese. This feature makes it convenient to use for other non-English speakers.
The 'Hot Keys' allowed me to go to the desired section right away. DTC, ER, I/M, and Help are the Hotkeys which makes it less complicated and work faster than other scanners. It is perfect for beginners to diagnose their cars with less complicated devices.
It is amazing to find and fix codes, but it is lacking some software to run a diagnosis on ABS or Airbag (SRS) systems and some engine and transmission DTCs. It only works on the car when the engine is running. There is no battery in it, so it operates on your car battery. I could not keep it plugged in as I feared draining my car battery.
The sensor tests are a great feature of this device, but they will not work on your car if you are unlucky. Some of the users of this device complained about not working the sensor tests on their OBD2 cars, I never faced that trouble though. The updating sites are unsafe for computers. My computer security always warned me to connect to those sites.
Things We Liked
Affordable;
Two years free update;
Multilingual;
Easy operation;
Erase DTC records and other data from the test vehicle's ECU.
Things We Didn't Like
Limited diagnosis;
---
Actron CP9670 Trilingual OBD2 Scanner
This device works as an assistant for the mechanic and DIY maniacs. If you are looking for a scanner on the budget that can focus on the problems of your engine, ABS, and airbag, then you can consider having this one. It is lightweight, easy to operate, and useful to detect problems and let you know the possible fixes.
The key functions of Actron CP9670 involve reading the DTC of the engine, ABS, and Airbag for a wide range of CAN, and OBD2 cars by US manufacturers. This device is a module of the LCD screen and OBD2 connectors. It takes it to update from the computer and is able to print data in the same manner. The menu is multilingual, you can choose from three languages. The manufacturer Actron claims this device is able to graph, record and playback live data.
The Code connector feature is the favorite one among all the features of this device. This function lets me link up to their database of 26 million verified and professional fixes of different problems. 
A wide range of compatibility is another advantage of the Actron CP9670 scanner. It is suitable for CAN certain most of the OBD2 cars. It mostly covers US-made cars only.
Works efficiently to read the DTC of the engine, ABS, and airbag of the cars. Besides, recording and printing of data are also easy when Actron CP9670 is in your hand. The latest scanners are also capable of resetting the oil light and battery, system monitor of battery and alternator charging, dual PID graph, and code criteria.
The connector cable is really short, with this I never could work under the hood. Besides, the provider doesn't supply any USB; you have to purchase one to connect it to your computer.
This machine cannot read live data despite the claim of the manufacturer. Never heard it read live data among the users.
The limited function is not a problem as the manufacturers claimed it to be limited. Though they incorporated many new and fabulous features in the latest launch of this product, some users also complained about not working some of the features in their car, despite their cars being listed as compatible with this device.
This device is helpful for DIY lovers and mechanics. It is efficient to detect the problem so that we can realize the depth of the problem and make a decision whether it can be fixed at home or needs a mechanic.
Things We Liked
Access to a database of verified fixes;
Record and graph live data;
Reset MIL and turn off check engine lights;
Color backlit display.
Things We Didn't Like
---
BlueDriver Bluetooth Professional OBDII Scan Tool
This is one of the most popular and widely used OBD-II scanners in the market. This affordable, compact, and easy-to-use device is convenient for owners and mobile mechanics. It is made considering the ease of use of the users.
BlueDriver is a simple interface that connects your car with your phone via Bluetooth. Once the connection is made, then you are ready to do any type of diagnosis on your smartphone with an application of your choice. The applications are also free and easy to download on android and apple devices.
Blue Driver has amazing features which enable to read the diagnosed reports, verify the findings and problems against vehicle-specific 6 million verified fixes from their database, and suggest you probable solutions from another database of 30 million verified fixes.
In a word, when this device is connected to your car, you will get several solutions to fix one newfound problem within minutes! And you can choose to prioritize the problems and choose the most suitable solution for your car by yourself! This one device is enough to save your mechanic bill, time, and maintenance cost and let you take care of your own car.
With the 'Enhanced Diagnosis' option you will get information about the ABS, Airbag, Climate Control, and many other things. Other features will enable you to run smog checks, save and customize live data, view and clear codes, save and export reports, and many more. The advantage you get with this device is endless.
The most surprising matter about this device is, it is not compatible with windows devices. You must own an android or apple device to run it.
Another problem we realize is, this device is useless once the Bluetooth starts troubling to connect.  At first, it will work fine, but over time, once the Bluetooth stops working, then it will not work anymore, time to buy another one.
The manufacturer Lemur Vehicle Monitors claims it to be suitable for cars only made in US and EU. Besides, some or all of the features may not work on selected vehicles; such as Volvo, Volkswagen Golf, BMW, Hyundai, and so on. No doubt BlueDriver would reach more customers if the manufacturer could make it more compatible.
Things We Liked
Detects problems from a database of 6 million verified fixes;
Works with apple and android devices;
Connects car with the device via Bluetooth;
Advanced and basic diagnosis;
Affordable.
Things We Didn't Like
Cannot work with windows devices;
May not work on all listed cars;
Useless once the Bluetooth wires are off.
---
Autel Maxidas DS808- Car Diagnostic Tool for Professionals
Autel Maxidas DS808 is an upgraded version of Maxidas DS708. It has the same functions as MS906. The difference is, it is more affordable and smaller in size. Affordability makes it popular among other newly launched Autel scanners.
Like Autel Maxidas MS906, it has high-tech facilities for advanced-level diagnosis and analysis which includes live data, ECU information, active test, and many more. It is also useful for services like reset oil service, EPB service, TPMS programming, DPF regeneration, ABS service, SRS service, and SAS calibration.
Auto VIN, Maxifix, Shop manager, etc upgraded functions are also incorporated into this device.
It is a State of the art scanner for OBD2 vehicles. The best feature for me is its price. it is more affordable hence it is widely used in workshops. Free software update for a year and wireless operation makes this device as convenient as other high-priced Autel devices.
This device seemed perfect to me. Mechanics who are using this for years also recommend this to everyone.
Things We Liked
All advanced features of other Autel scanners;
Less pricey.
Things We Didn't Like
---
FOXWELL NT650 OBD2 Scanner Automotive OBD II
It is a device under 300 bucks that can operate all 10 modules for OBD2 cars. It is suitable for 62 US, EU, and Asian-made vehicles.
A most attractive feature is, with the one key Auto Scan this device efficiently reads codes of almost everything including the engine, Electronic Parking Brake, ABS, EPS, heating/air conditioning control, Transmission, etc. it also Shows live data in text and graph. This helps to focus on any unusual deviation. 
You can also perform Oil Service reset, EPB service, and ABS light reset with the NT650 scanner from Foxwell. It cannot do any kind of programming in any system of any vehicle.
There are some functions that may not work on listed vehicles. It is compatible with a wide range of OBD2 vehicles but some advanced functions are limited to the latest cars of some brands. We recommend contacting customer service before investing in it.
Some complained it often hangs while working, but I never faced this problem. This device ran smoothly in all the vehicles I tested. Unlike any other latest scanner today ruling in the market, this scanner comes with a lifetime free software update facility. This makes it more convenient to use for the long term compared to other scanners.
Things We Liked
The processor has been upgraded from 9G10 to 9X35;
Running memory has been upgraded from 256 MBit to 1GB bit;
The storage card has been upgraded from 2GB to 8GB;
Compatible with OBD2 vehicles;
Reads codes, and reset different services.
Things We Didn't Like
The error codes the device shows must be manually fixed to remove.
---
Innova 3160g Code Reader/Scan Tool
Innova is a renowned name in the field of car monitoring tools for many years. Their latest launch is the 3160g code reader scan tool. This device has amazing compatibility and versatile connectivity. 3160g scanner and code reader come with a 3.5-inch monitor and OBD2 cable. The menu is designed straight forward and hassle-free to use.
This device can read and erase codes of the ABS, SRS, and engine of vehicles from 1996 up to 2015. The advanced feature enables resetting the oil and battery maintenance light, testing and recording live data, and testing the battery and alternator as well. 
The menu is very simple and clear-cut and multilingual. You can choose from English, French, and Spanish based on your convenience. Hence, I found it easier to use compared to other latest devices in the market. Besides, wire and Bluetooth connectivity make it versatile. Because of the built-in battery, this machine never drained my car battery. I also used it to run some tests even when the car is off.
The second most popular feature of Innova 3160g is compatibility. Amazingly, this device is suitable for over 40 cars made in the USA, EU, and Asia. I haven't found any OBD 2 car yet, that this device could not diagnose.
This expense is high regarding the features it contains. After using it for a month I realized, it is most useful to read codes of ABS and SRS diagnoses but cannot read codes from other systems. Besides, as the manufacturer claimed, it is only a scanner and is not capable to command the system for problem-solving.
Another thing, that the manufacturer doesn't claim is, the updates you got on this device work on fixing bugs only. It is not suitable for cars from 2015 onwards, they are working to update the device accordingly for over a year now.
Things We Liked
Simple and straightforward menu;
Multilingual;
Easy to operate;
Built-in battery;
Compatible with 40 cars;
Wire and Bluetooth connectivity.
Things We Didn't Like
Expensive;
Updating only fix bugs;
Limited functions.
Read more: The Best Portable Car Battery Charger – Top 5 (Jump Starters)
---
Conclusion
Hope you have gotten an idea about which professional automotive diagnostic scanner or OBD2 scanner tool you need for your car. With the help of the proper tool, you can detect the source or the reason for the problem with your car easily. And once you detect the problem, you will be able to solve it more quickly.
But remember before buying go for the best brand. It will serve your purpose and will save you time and money.
In conclusion, OBD2 (On-Board Diagnostics) scanners are a valuable tool for both professional mechanics and car enthusiasts alike. These scanners allow for quick and easy diagnosis of issues within a vehicle's engine, transmission, and emissions systems. They work by connecting to a vehicle's onboard computer, which then sends diagnostic trouble codes to the scanner. These codes can then be used to identify the specific problem within the vehicle.
OBD2 scanners come in a wide range of models, from basic code readers to advanced diagnostic tools. Basic code readers can simply read and clear diagnostic trouble codes, while advanced diagnostic scanners can perform more in-depth analysis and provide live data streams. Some scanners also have the ability to reprogram the vehicle's computer, allowing for adjustments to be made to things like the engine's performance or emissions.
It's important to note that not all OBD2 scanners are created equal. Some scanners may only work on certain makes and models of vehicles, while others may not be able to read all diagnostic trouble codes. It's important to research and compares different models to find one that meets your specific needs. Additionally, it's also important to keep in mind that while OBD-II scanners can be a valuable tool in identifying and resolving car issues, they should be used in conjunction with a professional mechanic's expertise.
In summary, OBD2 scanners are a useful tool for quickly and easily diagnosing issues within a vehicle's engine, transmission, and emissions systems. They come in a wide range of models, from basic code readers to advanced diagnostic tools. It's important to research and compares different models to find one that meets your specific needs and also to use them in conjunction with a professional mechanic's expertise.
You Might Also Like: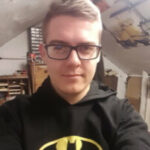 Hi, I am responsible for the 'Homeowners Power Solutions' category. My name is Liam Jaxon and a licensed technician with 7 years of experience in vehicle batteries, electrical gadgets, and home appliances. My working experience in different residential & light commercial electrical sectors and the automobile industry helped to acquire vast knowledge in this industry.