Do you ever feel that sanding wood is a time-consuming and laborious task? You're not on your own. Professionals and do-it-yourselfers alike share your sentiments. You want to watch your favorite soccer team's game, but you know the amount of work looming in front of you will prevent you from doing so.
However, you are a perfectionist, and you would never entrust the sanding of wood to someone else. Your woodwork project must, without a doubt, have the perfect polished finish. You understand the value of good wood sanding in improving the beauty of your woodwork, and you're willing to put in the extra effort and time to get the most out of it.
Fortunately, you can use the right tools to make the not-so-fun, time-consuming activity quick, easy, and enjoyable.
Differences Between Orbital Sanders and Sheet Sanders
Consider the scale of your project and the amount of detail you wish to accomplish when picking which to utilize. Orbital sanders are suitable for bigger jobs that require a lot of aggressiveness to remove rough surfaces and imperfections.
Sheet Sanders, on the other hand, provides the highest-quality finishes, making them the preferred equipment for furniture manufacturers and custom woodwork projects. Sheet sanders are very popular with body shops because of the amount of detail they can accomplish.
Because there are significant distinctions between orbital and sheet sanders, we decided to compile a list of them in a convenient reference.
Orbital Sander
Because the Orbital Sander has a square foot, it can easily get up against edges and into corners. Because of its square foot, which accommodates a quarter of a 9 × 11 sheet of sandpaper, it's sometimes referred to as a quarter-sheet sander. Half-sheet sanders are also available for a variety of applications.
Orbital Sanders are usually priced between $30 and $40. The sanding process is largely accomplished by vigorously vibrating the foot in small orbits or circles, albeit you must exercise caution and care while sanding across the grain due to the pattern.
Pros
First and foremost, the Orbital Sander's most enticing feature is the fact that it is square. This enables it to work in tight spaces and against sharp edges. Instead of individually created sanding discs, you may just use normal sandpaper cut to fit in it.
Because the Orbital Sander leaves very few cross-grain marks, you won't have to worry about destroying your work (unless you're that horrible!). It's also not overly aggressive.
Check your sander's sanding pattern to ensure minimum cross-grain scratching, while scratch patterns and efficiency vary depending on the brand you're using. Overall, Orbital Sanders is a quick worker who is ideal for large jobs.
Cons
The primary and one of the few drawbacks of the Orbital Sander is that it does not remove much material and that its sanding marks are usually visible. In the case of an Orbital Sander, the clamps that keep the sandpaper in place are frequently troublesome, despite the fact that designs vary.
When to Use
When a Sheet Sander won't fit and you need a very light sanding, go for an Orbital Sander. It's the tool to use if you want to prepare a surface for painting or sealing, or even knock down an entire layer of paint.
Sheet Sander
Finish your task – as you would have guessed from the name. Sheet Sanders (also known as Finish Sanders) are employed for this purpose. Sheet Sanders has less power than Orbital Sanders, but they're perfect for applying the finish, the final phase of preparation before adding paint, stain, or lacquer.
Because they employ a quarter of a conventional 9 x 11 sheet of sandpaper, they are also known as Palm Sanders or 14 Sheet Pad Sanders. They are square-shaped, just like Orbital Sanders, and usually cost $50.
The majority of the models have a spring-loaded clamp that keeps the sandpaper in place on the sanding pad. Because of its form, Sheet Sanders may get against the edge of 90-degree angles. And because it runs in a back-and-forth motion, you'll need to feed it sandpaper from time to time to ensure proper operation.
Pros
Sheet Sanders are commonly accessible and are unquestionably your best bet for any type of completed job. They're inexpensive and can fit right into those 90-degree angles, making them quite useful. They don't leave nearly as many visible markings as Orbital Sanders.
Cons
They're less powerful and smaller than Orbital Sanders, as previously stated, therefore they can't remove as much material. They are mostly utilized for finishing work and cannot be used for a wide range of tasks. The large quantity of sandpaper they squander is also a source of worry.
Sheet Sanders works in a usual back and forth action, which causes noticeable swirl marks on your material, which can be torturous if you're a perfectionist looking for a flawless finish.
When to Use
Sheet Sanders excels in little jobs. Because of their lightness and price, they're ideal for tiny DIY projects. For a change, look on the good side: their smaller size means they're more accurate when working and don't leave as many markings as an Orbital Sander does. As a result, you'll need to sand down a piece of wood and give it a proper polish — a Sheet Sander will suffice.
Is Orbital Sander Better Than a Sheet Sander?
An orbital sander differs from a sheet sander in that orbital sanders are better for tiny, intricate sanding applications. Sheet Sanders, on the other hand, are more suitable for sanding broad, flat surfaces. If you work as a carpenter, you know that sanding is one of the most typical duties you'll have to complete.
Orbital sanders are more versatile than sheet sanders, making them the best choice for people who just wish to possess one sanding tool.
What Is a Sheet Sander Good for?
The sheet sander is most commonly used for low to moderate workload sanding. Final smoothing of the wood surface, sanding between layers of finish, and smoothing of curved surfaces that are difficult to sand with bigger, more powerful sanding equipment are all examples of these jobs.
What Is the Difference Between a Random Orbital Sander and a Sheet Sander?
A random orbital sander differs from a sheet sander in that orbital sanders are better for tiny, intricate sanding work. Sheet Sanders, on the other hand, are more suitable for sanding broad, flat surfaces. If you work as a carpenter, you know that sanding is one of the most typical duties you'll have to complete.
Which Sander Is Better Orbital or Palm?
When compared to a palm sander, orbital sanders are larger and more powerful equipment, whilst palm sanders are smaller and lighter. Orbitals have circular and orbiting movements, whereas palm sanders just have orbiting motion. Orbital sanders are superior to palm sanders for working with bigger components.
Conclusion
In the end, you'll have to select between the two sanders we've mentioned. Are you renovating your home and have a lot of unfinished work? Is it a pastime of yours to build furniture from the ground up? Is it better to remove paint or varnish? If that's all you need, choose an Orbital Sander, which has the power, speed, and versatility you'll want for your tasks.
Are you on a tight budget and prepared to use your sander less frequently? Do you simply need it for a few minor projects? Get a Sheet Sander, which is more suited to detailed work and will give your furniture the polish you've always desired! Whichever option you select, make sure it is the greatest match for you. Best wishes!
Read more: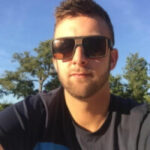 Hello, I am David Rowan. I am a professional contractor with 10 years of experience in home building, different tools used, construction, home remodeling, and other home improvement work. I have already built many custom homes and continued to do several woodworking projects along with how to deal with all categories of tools.