100 years ago we could not imagine that we could establish communication with other people from the last parts of the world. But the internet makes it possible. Now you can use social media to express your ideas or creativity. Not only that, we can learn through different media.
YouTube is an important medium nowadays. With the help of YouTube, you can learn lots of things.  You can follow any Youtuber channel on YouTube for learning.  If you are a new woodworker YouTube can be the best option for you to learn.  You will find lots of Youtubers who teach us about woodwork.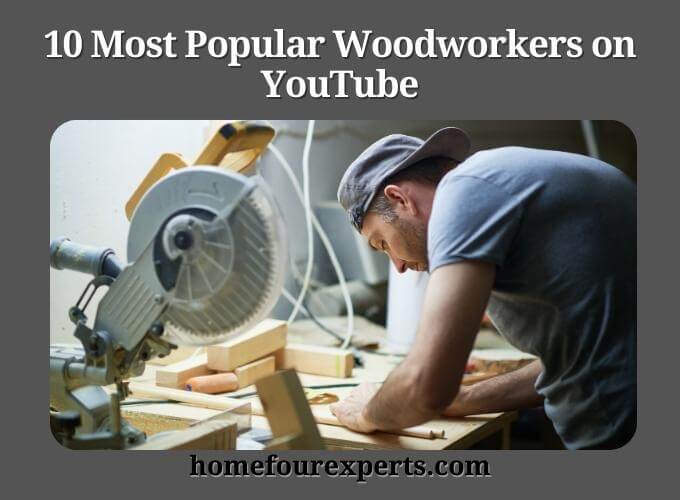 Do you know about the 10 most popular woodworkers on YouTube? When I was a new woodworker I followed some popular woodworkers on Youtube. It helped me a lot to learn. I learn lots of things from them without any hassle. In this article, I will describe this matter. 
10 Most Popular Woodworkers on YouTube
You can be a good woodworker just by following a few popular YouTube channels. But many times it is difficult to find a skilled expert Youtuber. Don't worry this part will help you. Here are 10 popular Youtubers who will help you a lot in learning woodworking. 
Steve Ramsey
Do you hear the name of Steve Ramsey?  When you search the internet about woodworking king on YouTube you will find him. He is one of the most famous Youtubers in the woodworking world. Step Ramsy runs a YouTube channel named "Steve Ramsey- Woodworking for Mere Mortals". His YouTube channel launched in 2008.
This channel has more than one point six million subscribers. The channel has more than 300 working videos. Here you will find almost everything you need to learn about woodworking. On this channel, you will also get an idea of how to set up a woodworking shop for under 1000 dollars. Lots of people follow Ramsey's channel.  
Jimmy Diresta
Let's talk about Jimmy Diresta. He is an American youtuber. His channel name is "Jimmy Diresta". Jimmy is one of the most popular woodworkers on YouTube. Jimmy is such a popular worker that if you search, you will find various information on Wikipedia about him. He started YouTube in 2006.
Basically, he is a designer and he has more than 40-year experience in using different tools. You can learn lots of things from his channel. About 2 million subscribers on this YouTube channel and more than 3 million follow them. Jimmy likes to make different kinds of designs. You will get different unique ideas for different types of designs from his YouTube channel.
Frank Howarth
In the woodworking industry, Frank Howarth is a famous face. He is also a popular woodworking Youtuber. He started his YouTube journey in 2006. The name of his YouTube channel is "Frank Howarth" Lots of young woodworkers follow his channel. When I found his channel saw lots of different things. Frank created his own style and design. 
If you are new and want to do something different try to follow his channel. You will notice different designer woodwork that creates an extra level of creativity. His creativity makes him popular. If you want to know about him just search you will get lots of information about him.
April Wilkerson
Do you know about April Wilkerson? If not, let me introduce her. April Wilkerson is an American famous young YouTuber. Many younger people want to be like her. April is not only working with the wooden piece but also with other metals.
Her YouTube channel name is  "April Wilkerson". She started her channel in 2012 and quickly became very popular. She promotes videos of various projects of her work on YouTube. April is more popular for different types of work.  You will get lots of unique ideas from her. 
Jonh Heisz
Many want to be a popular carpenter like Jonh Heisz. He is a famous and talented carpenter.  He has a shop in Ontario, Canada. He works on different commercial projects since 1985. Jonh is a popular Youtuber, his channel name is "Jonh Heisz-I Build It". You will find out lots of woodworking videos on his channel. You will get almost a to z idea from Jonah's videos. 
Jonh Heisz also maintains an Instagram where he shows his various projects. You can also check out his website to saw lots of projects. 
Jack Houweling
I am sure you know about Jack Houweling because he is one of the popular woodworkers on YouTube. Jack is an inspiration for the new carpenter.  His channel name is "Jack Houweling". 
When I was young I also followed his channel. I got lots of ideas from his videos. You can also learn from his unique YouTube channel. 
He saw his woodwork projects on YouTube. That helps you a lot to learn. He always tries to make the wood projects easier so that the beginner can learn fast.
Poul Seller
Experience is an important factor in carpentry. Poul Seller has 50-year experience in this. He is a successful carpenter and furniture maker. Paul shows his watchers the conceivable outcomes of wood in his loose and orderly way. His recordings occur in his workshop and his nursery.
I hope you will be benefited if you follow him on YouTube.
Marc J. Spagnuolo
If I am not wrong of course, you know about Marc J. Spangnoul because he is a famous Youtuber on woodwork. He maintains a YouTube channel named "The Wood Whisperer".  In 2006 he started his channel on YouTube. He has more than 2 million followers. 
Mark shares his knowledge on YouTube. He saw how to choose an ideal tool for a woodworking project. He also saw how to operate tools. You will get knowledge about how to plan a new project. 
Scott Wadsworth
According to the internet, Scott Wadsworth is on the list of the 10 most popular carpenter Youtubers.   He shares his work experience on YouTube. His channel is very famous to the new woodworker, the channel name is "Essential Craftsman". 
His channel has about four hundred Wood Craft videos and there are about 1 million subscribers. The different types of work have made him popular and placed him on the list of the best. 
Colin Knecht
Do you need tips and trips for your woodworking projects? Then you can follow Colin Knecht's YouTube channel. He gives a unique idea that makes your work easier. Colin's channel name is  "WoodWorkWeb".
The channel launched in 2008 but soon became popular with new workers. At first, I used to follow this channel myself, and still do. This channel is much more useful for those who want to work on new wood. One of the reasons for Colin's popularity is that he shows his work very simply. 
Type of Feedback the Most Popular Youtube Woodworkers Receive From Their Viewers
The most popular woodworkers on YouTube typically receive a variety of feedback from their viewers, including:
Positive feedback on the quality and craftsmanship of their work.
Requests for plans or tutorials on specific projects.
Tips and suggestions for improving their techniques.
Questions about tools and materials used in their projects.
Comments about the entertainment value of their videos.
Criticisms about the safety practices and procedures that they use.
Overall, it is a mix of all types of feedback, which is common in most of channels.
Conclusion
No work experience comes overnight. It is possible to acquire skills in any task through the practice of indomitable willpower. A good mentor plays an important role in achieving goals. You can follow one or more good YouTubers to learn woodworking in new situations. I hope that the ten most popular and experienced woodworker on YouTube information helps you.  All the best for your new journey. 
You might also like: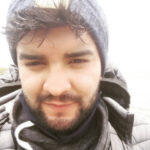 Hi, I am Eric Devin and I am a professional interior architect. Since childhood, I've always enjoyed DIY projects! And, I have loved to solve simple household problems using essential tools and equipment. I have also acquired a lot of information about basic household tools settings by working with contractors.