Sandpaper is a daily necessity nowadays. If you want to cut down on your bill for cleaning, refurbishing, repairing, sharpening, and refurbishing, doing those work at home is essential. Sandpapers are a mandatory item to fix things and give a polished look. So, we all should have general knowledge about sandpapers, which one to use when, and how to use it.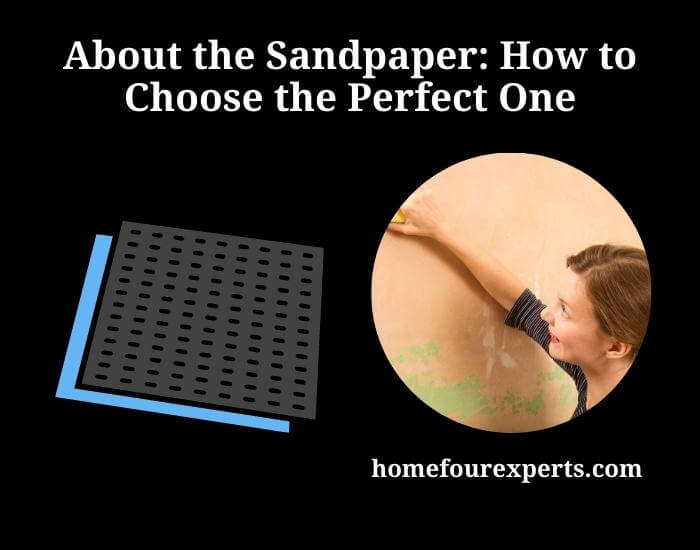 In this list, we have covered the best quality sandpapers used by professionals and homeowners to use on wood, metal, plastic, concrete, glass, porcelain, and similar materials. We also tried to cover the usage of different grits in different stages of repairing or polishing projects. I hope you find this helpful for your at-home and at-workshop crafting and repairing projects to get the best results.
Tips to Make Sandpapers Last Longer
Use a gentle stroke while using the paper manually. Don't rub it vigorously unless you want to remove rust from an old sword. Gentle and consistent strokes are key for a smooth surface. 
Dust off the surface and use an eraser in between the sanding process. It makes the paper last longer and the workpiece neater. 
Finer grits dull quicker than coarse-grit papers. It is because the grains used in the fine-grit paper are more sparsely located and are of finer quality. Getting dull quickly does not mean that the paper is of bad quality. Use a sandpaper eraser more often while using finer grit papers. 
Wet or dry papers are pricey but better than using dry paper. It reduces the downtime of changing the paper and also lets you use water, oil, and grease to get the expected result sooner. 
Purchase sandpaper rolls, instead of cutting strips from large papers. Large papers are perfectly sized for use with sanding blocks. When you cut strips from those, it not only ruins the size but also makes the strips you cut uneven.
Benefits of Using Sandpaper
1. Sandpaper Provides a Smooth Finish
Sandpaper can be used to create a smooth finish on a variety of surfaces, such as wood, metal, and plastic.
2. Sandpaper Can Be Used to Remove Imperfections
Sandpaper can be used to remove small imperfections in surfaces caused by scratches, dents, or other damage.
3. Sandpaper Can Prepare Surfaces for Painting
Sandpaper can be used to prepare surfaces for painting by creating a smooth surface to which the paint to adhere.
4. Sandpaper Can Be Used to Strip Paint
Sandpaper can be used to strip paint from surfaces, making it easier to remove old paint and prepare surfaces for a new coat.
5. Sandpaper Can Provide a Matte Finish
Sandpaper can be used to create a matte finish on surfaces, giving them a non-glossy, textured look.
View Our Selected Top 10 Sandpapers-
1. Peachtree – 5 Abrasive Rolls for Woodworking with Steel Dispenser
1 inch wide 20 ft sandpaper in 150, 240, 320, 400, and 600 grit;
Includes steel dispenser.
This one is a pack of 5 different sandpapers, neatly organized in a steel dispenser. It makes access easier to the right grit while you are on top of your productivity. Needless to mention, it also makes the papers in good condition for a long time. 
You can also choose to order the rolls separately, in the right grit you are looking for, but the 5-roll is more cost-effective. Replacing the rolls is also easy from the dispenser. However, all the papers are top quality and must-haves for woodworking. 
Are you a hobbyist or DIY warrior who loves to finish and add a personal touch to all the masterpieces you work on? Then these 1-inch papers are going to be your best friend! The tiny paper gets right into the corner effortlessly and makes finishing easier. No need to cut off strips from large sheets. These rolls are there to save you from that. 
Pros
Handy dispenser for quick access;
Suitable to sand corners and small objects;
Long-lasting;
Doesn't clog on wood.
Cons
---
2. Dura-Gold Premium – 600 Grit Self-Adhesive Continuous Roll for Longboard and Metal Use
Coated with Aluminum Oxide Corundum;
2-3/4″ width and 20 Yards or 60 Feet length. 
Suitable for painting, woodworking, metalworking, fiberglass, primers, auto body, and plastics.
Here, you will get a 600-grit sandpaper roll with adhesive. The roll is high quality and a liner is used to make the adhesive fresh so that the paper sticks well.  I know that adhesive is not necessary to use sandpaper, but trust me, it makes using the paper easier and makes the finish more flawless. 
This paper is good on the metal. Chiseling knives and tools, shaping auto body fillers and planes, and similar kinds of work are done more efficiently. I find this paper less clogged and more resistant to loading. It literally eats up less material and leaves a smooth surface without reducing much. 
To work on wood was good, but not great. For coarse sanding or using longboards for edging is fine with it, but don't expect the finish to be similar to the metal one. It is still usable. The price is totally reasonable for a 60 ft roll. For big projects and a professional-grade performance, this one is a wise choice. 
Pros
Inexpensive;
Smooth performance on metal
Sticks well. 
Cons
---
3. 3M Wetordry Sandpaper, 220 Grit Paper for Paint Polishing
Silicon carbide abrasive;
5 sheets of 9 x 11 inch 220 grit sandpapers.
With sandpapers from 3M, you can never go wrong. This pack of 'very fine' grit sandpapers works like a miracle on metal prepping and priming for paint, and in between varnish and paint to smooth out any defects. Use it with water, elbow grease, or dry, as it is to get the desired finish in unexpectedly less time. The paper is fully waterproof, so no amount of water can damage it. Besides, the sheets last longer than its competitors. 
3M is renowned for its great quality sandpapers but infamous for its high price. That is why I picked the fine grit. People don't hesitate to spend on high-quality fine-grit sandpapers because this is what brings out the best of your effort. You should not think twice before spending on this pack of very fine grit sandpapers as well. 
Pros
Can be used in water, oil, and dry;
Waterproof paper;
Suitable to use during painting.
Cons
---
4. 3M 1500 Grit Wetordry Sandpaper Sheets for Automotive Use
9 in x 11 in, Grade 1500 sandpapers;
Flexible back.
Choosing a wet or dry sandpaper drastically reduces the downtime of changing sandpaper in between the polishing. On the other hand, these are hard-to-find 1500-grit papers with flexible and waterproof backing. Together, this paper has the unmatched capability to smooth out any automotive parts seamlessly. It is fast-cutting paper, so, it also saves time in getting a consistent finish all over the metal, fiberglass, and plastic surfaces. 
3M also provides a variety of sandpapers specially meant for automotive repair. All the papers are of superior quality and the best of their class. The price is higher than other conventional papers, but the quality is unbeatable. 
Pros
Flexible paper;
Fast cutting;
Suitable for superior auto body finish.
Cons
---
5. VERONESE Sandpaper, 400 to 3000 Grit Wet and Dry Multi-Purpose Sandpaper Assortments
400/ 600/ 800/ 1000/ 1200/ 1500/ 2000/ 2500/ 3000 grit papers in 8.85*3.54 inches size;
Material: Silicon carbide, Waterproof, Abrasive Paper;
Total 90 pieces of sandpaper.
This pack is designed for homeowners and beginners so that they can complete an entire small to medium project at home without purchasing separate papers. This pack includes sandpapers from as coarse as 400 grit to as fine as 3000 grit. 
So, from coarse sanding to remove material, lighter sanding for a smoother finish, fine sanding for paint preparation, super fine sanding in between coats, and buffing for final finishing all can be done with this variety of sandpapers. These are less suitable for professional use or abuse because the papers will not last that long. In fact, to begin your first even DIY projects or to know more about sanding, this pack will be great as a starter kit. On the other hand, for homeowners, this pack will be more useful to remove rust and polish dry walls occasionally. 
Pros
Multipurpose use;
Wet and dry use;
Budget-friendly.
Cons
Not suitable for professional use.
---
6. ADVcer Wet or Dry 7000-15000 Grit Super Fine Sandpaper Abrasive Pads for Glass
7000 / 8000 / 10000 / 12000 / 15000 grit papers in 9 x 11-inch size;
2 pieces of paper of each size, a total of 10 papers.
At first glance, you think that you don't need ultra-fine sandpapers and most people think these are only used by professionals. Thinking this way is normal due to its high price, but trust me, these are as exclusive as jewels. To cover up any scratch on any hard surface, they work like magic. Have a spot for eyeglasses or expensive china? Take the finest paper in this pack and a couple of rubbing is all you need. 
Want a makeover for your shower? Polish some rocks with these, place these on the floor and your shower will look straight out of a five-star hotel. Maybe the lady of the house has a designer handbag that has got some coffee stains. Don't worry, this sandpaper will fix that too! The usability is endless and you will never find how useful these are unless you own them. The price may be too much, but that's because of the quality and rarity. Not all sandpaper makers are interested in making super fine papers that have a lot of unprofessional use. 
Pros
Fine finishing on any material;
Flexible back for consistency;
Long-lasting.
Cons
Read More: The Best Benchtop Belt Sanders Analysis
---
7. Coceca Wet Dry Sandpaper 1000 to 5000 Grit for Wood Finishing, Metal Sanding, and Automotive Polishing
1000/1500/2000/2500/3000/5000 grits, 9 papers each;
Flexible latex back.
These sandpapers literally last forever! Use it wet or dry, over time the abrasion will get dull but the paper will not tear, crumple or break a bit. Moreover, these awesome papers are available at a super affordable price. For professional or personal use, from polishing plastic to wood or metal everything will be taken care of with these sandpapers. 
I find these papers super useful for refinishing wood furniture at home, without the help of professionals. Use the 1000 grit to remove old paint, and dust off the furniture then use the 2000 grit for more smoothness. After applying varnish, use the 5000 grit for buffing. All the furniture will look as good as new! The key to using a super fine pack of sandpapers on renewing wood furniture is, it will not eat the material but will do the job perfectly. 
Looking for a way to get rid of stains and scratches you have got on concrete walls or drywall? Don't need to paint every time or rub with soap. Just use these sandpapers to peel off the stain or smooth out the scratches in no time. No one can tell if there were ever any issues. 
Pros
Backed by a long warranty;
Versatile use;
Cheap price.
Cons
---
8. LANNEY Grit 120 to 3000 Sand Paper with Sanding Block Sander
120/150/180/240/320/400/600/800/1000/1200/1500/2000/2500/3000 grit, 3 sheets of each;
Material: Plastic, Glass, Metal, Porcelain, Stone, Leather, Wood;
For use in woodworking, automotive polishing, wood sanding, metal finishing, plastic grinding, art, and craft.
These are the must-have sandpapers if you want to start a project of wood furnishings and wood crafting. To smooth out any bend and edges and roughness of the hardwood surface, these coarse grits work wonders. 
You can also use them to sand down concrete walls to strip the old paint. Sanding new walls also bring a good result as it helps to prep the wall so that it looks super smooth after applying paint. Some users have left a negative review of these papers as they tried to use these on metal. I recommend knowing your papers first before applying to any material. There are other papers available in the market to work on metal items. This pack is solely made for woodworking. 
Pros
Versatile use for coarse grit;
Made of waterproof silicone carbide;
Long-lasting.
Cons
---
9. Miady 120 To 3000 Assorted Grit Sandpaper for Dry or Wet Sanding
3 sheets of each 120,220, 320, 400, 600, 800, 1000, 1200, 1500, 2000, 2500, and 3000 grits;
Wet and dry sanding.
Generally, the sandpaper packs are designed in a manner so that people can use them for either wood or metal. For example, most packs have papers from 60 grit to 1000 grit, which works for wood. Other packs got sandpapers from maybe 1000 to 5000 and so on, which is great for glass and metal. Unlike those packs, this pack from Milady is loaded with the most useful sandpapers that you can use for a wider range of applications. 
Sandpapers are great for cleaning regular household items like cast iron pans, toilet bowls, or scratched plastics. These papers are useful for polishing those materials without hitting the repair shop or calling the cleaners. However, these are inexpensive wet or dry papers, don't expect professional results from these. 
Pros
High-quality sandpapers;
Multifunctional;
Cost-effective. 
Cons
Not for professional use.
---
Read more: Belt Sander for Knife Making
10. ABN Automotive-600 Grit Roll Sandpaper
20 ft long 1-inch strip of sandpaper roll;
Aluminum oxide sandpaper with cloth backing.  
You can always buy sandpapers from local stores, but here the price is less online. So it is okay to keep a variety of papers in your collection irrespective of your profession. For fine detailing metal, fiberglass, and plastic pieces, a thin strip of sandpaper is all you need. But it rips our hearts to cut out strips from large pieces that are meant to be used with sanding blocks. These kinds of small rolls come in handy in those situations. Cut a small piece, as many times as you want for last-minute touch-ups to your projects. 
Though the advertisement says it is automotive using sandpaper, which is all the advertisement says, that's not true. It is a well-made 600-grit paper in a roll, for convenience of use. 
Pros
Backed by warranty;
Multi-use paper;
Long-lasting backing.
Cons
---
Conclusion 
Your search for quality sandpapers ends here. No matter if you are working on a crafting project, just cleaning around the house, working in an automotive store, or just being a carpenter, all the sandpapers we have listed here will serve you well. Don't hesitate to purchase sandpapers online, the price is lower than the regular hardware stores.
Read More: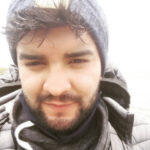 Hi, I am Eric Devin and I am a professional interior architect. Since childhood, I've always enjoyed DIY projects! And, I have loved to solve simple household problems using essential tools and equipment. I have also acquired a lot of information about basic household tools settings by working with contractors.