Carving wood can be a fun activity when you intend to make cute toys for your little ones or to give to other kids. No denying that kids love playing with colorful wooden blocks or puzzles and this is also beneficial for their growth.
So, if you are pondering over gifting a thoughtful gift for kids, why not put some effort into making them? Follow our easy 6-step method to wood-carve a tangram puzzle for kids.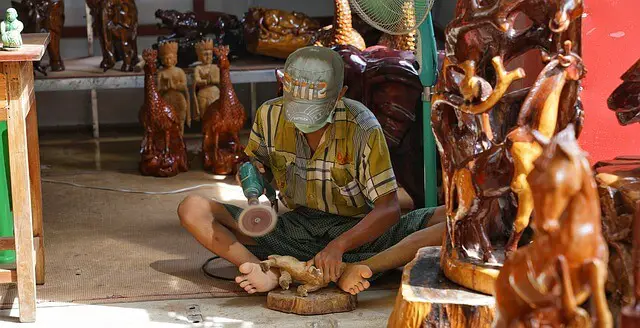 Step 1: Gather What You Need
Before you start getting on to work, it is better to gather the necessary tools beforehand. You will need-
Scroll or coping saw
Sandpaper or beforehand a sanding machine
Pencil and ruler (even better if you have a carpenter's XR tape) for marking
Step 2: Planning and Drawing Upon Your Board
For convenience, you can print a layout to draw upon your wood plank. Or, if you're confident about drawing up a free hand, go all the way. To do that, you can draw on a piece of paper as well.
Take a piece of scrap wood, or a piece of 15 x 15 cm paper.
Now, make a 1-cm border around the perimeter of the edge of the whole paper or wood piece.
Make two diagonals across the two corners, so that it looks like a big x over the board.
Draw a straight cross amid the material. This layout should resemble the union jack.
Now draw a line diagonally, through the three quarters. Then draw another along the middle of the top of the material.
Finally, take a look at your drawn shapes and see if it matches the layout of a tangram puzzle.
Step 3: Make the Base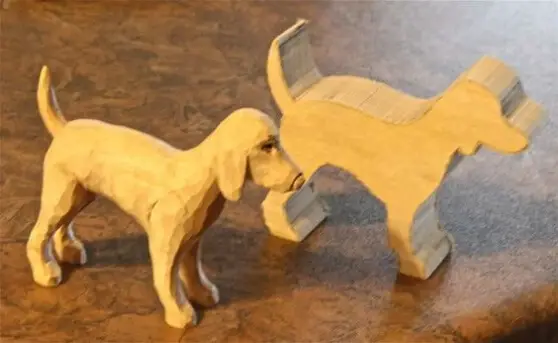 After you have made the layout of the actual toy, you need to make the wooden base to keep and arrange all the pieces. For that, you need to do the-
Get two wood pieces 15 x 15 inches (the same size as the layout), and draw an inch of a border similar to the previous step.
Now, make a straight cut along the borderline you have drawn.
Attach the two pieces with wood glue, clamp them, and let them dry. Then remove the clamps when it is all dried up.
Don't forget to paint it bright!
There you go, you have prepared the base for the tangram. Now, let's move on to the rest of the puzzle pieces.
Step 4: Make the Pieces
In this step, you can repurpose the wood plank from the previous step where you made the frame or base of the puzzle.
First, follow the previously drawn layout to cut through the wood plank. Take your time and cut this carefully. You don't want to cut beyond the outlines.
After you have cut it according to the shape, sand it thoroughly, making sure to get rid of all the sharp edges.
Now, it's time to paint them in bright colors. You can go for a monochromatic color scheme, or make it colorful (which is ideal and we recommend). For a rustic look, you can wipe off some wet paint before it gets dry. You can do this for the base as well.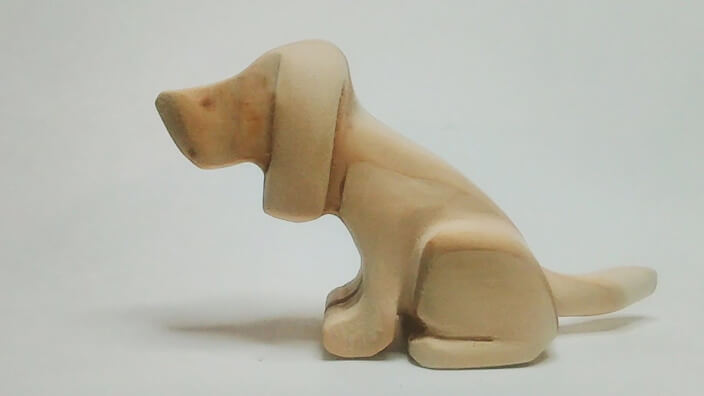 Step 5: Gather the Pieces and Finish It Off!
Now that you have completed making all the individual pieces and the base of your tangram puzzle, set them together, and fit the pieces inside the base. Now your beautiful, colorful creation is ready to accompany kids for a fun time.
Step 6: Make the Cool and Fun Shapes
Arrange the pieces to make various shapes and figures of your choice. You can use some references, or you can go all creative and try various shapes on your own!
If you're thinking of trying another toy for woodcarving, a wooden barn model would be a nice thing to make. To make this, you can follow our simple instructions to make this toy like this-
Take measurements. You can start with any size you want to make. But keep in mind that a bigger model would be a little difficult to handle. So, we recommend starting with a smaller size. For a very realistic appearance, you can use the measurement of a real barn house and scale it down proportionally. For example, you can keep an inch for every foot of the measurement.
Get your material. We recommend ¼-inch birch plywood.
Get a paper layout. The paper layout will help you to cut through the plywood.
Cut out the pieces according to the layout.
After you have got yourself the individual pieces, set the walls and windows onto the board, and glue them together. Clamp it up where it needs to be, or at the places, you can. 
Let the glue dry up properly. Be patient, leave it longer than you think it will need.
After you get the main structure, attach the doors and ramps and the other bits and bobs.
After you have got the whole barn ready, set it over the board, or the plank.
Finally, adjust any sort of additional things you need and paint it in your favorite color (preferably red, the classic barn color).
And here you got yourself a cute little wood-carved barn!
Conclusion
Making wood-carved toys is a fun and rewarding experience. It is not as hard as it seems and can be achieved with the right tools, patience, and a bit of practice. With these six easy steps, anyone can make beautiful, hand-crafted wooden toys that will bring joy to children or be part of a cherished collection.
Read more: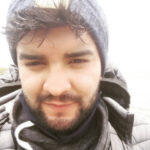 Hi, I am Eric Devin and I am a professional interior architect. Since childhood, I've always enjoyed DIY projects! And, I have loved to solve simple household problems using essential tools and equipment. I have also acquired a lot of information about basic household tools settings by working with contractors.