​We need to buy many tools to complete our jobs smoothly at home or in the workshop. But most of us face a common problem of storing our huge collection of tools in a small space. Sometimes the tools get damaged for not storing them properly.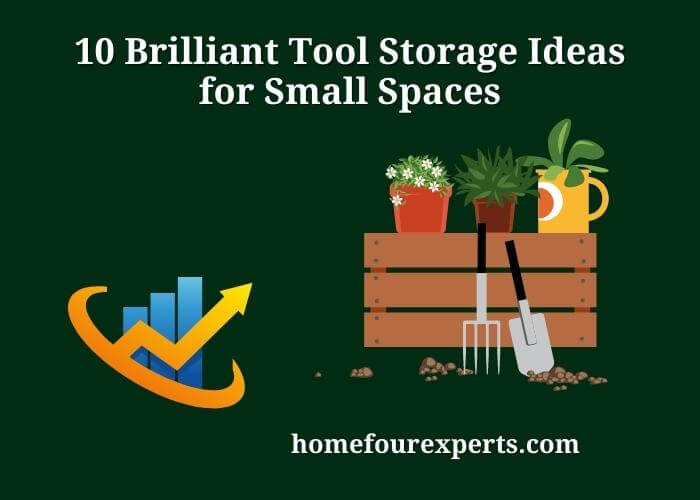 Properly storing your tools and gadgets can save your money by protecting them. Also, it'll save you time as you'll be able to find the tool at their place when you need them without any wasting of time.
So I've brought to you 10 brilliant ideas of storing tools for your small workplace. Believe me, I've applied most of them at my garage and now it looks so nice and also I have more space to move around.
10 Brilliant Ideas to Store Tools in Small Spaces
1. PVC Rack
If you're thinking of organizing your garden tools, this technique can help you. First, you need to find some pieces of PVC, cut them in an angle to allow it to drill on the wall.
Every tool should have two pieces of pvc's, one at the top and another one at the bottom. Because if you keep the bottom of the tool empty on the ground, it'll get dirty which may cause damage to your tool.
2. Overhead Sliding Storage
Garage ceiling can be the perfect place for storing light & medium weight seasonal tools like- camping gear or holiday decorations.
To create this storage you can use 2x4s, plastic storage bins and plywood.
Measure the top of the tote and the size of the bottom flange of your carriage. Cut the plywood for the bottom flange then glue & screw them. Locate ceiling joist and screw the carriage, test the fit and slide the bins with tools & gears.
3. Assemble Pointy Tool Pincushion
You can easily make this useful and space saving storage unit. You simply need to glue a 1- 1/2 inch rigid foam in 1- 1/2 inch plywood. Let it dry for a few hours and your pincushion is ready. Now screw it on your garage or workshop wall.
You can store screwdrivers, drill bits, router bits, awls, Allen wrenches, pencils & hole saws in this board.4. Recycle Your Plastic Jar
Plastic jars can be a great storage for screws or other small tools or equipment. Attach the lid of the jars under a shelf with 2 or 3 screws (depending on the size of the jar). So the lid won't spin when you loosen the jar. You can also place them on the side of yourself if there is any space available.
Some of you may think about using glass jars instead of plastic. But I've found that plastic jars can hold more hardware than the glass one and moreover, you don't have the risk of smashing the jar by any chance.
5. Pie Plate Blade Holder
You can also use pie tins & plates as blade holders. Firstly, cut the pie tins into half, screw these half- cut tins and heavy duty paper plates to your shop or garage wall. Now you've got space to place your circular saw blades, sanding discs and abrasive discs to keep in the drawer.
But before using you must tape the sharp edges of the tin to avoid any kind of injury.
6. Pull out Storage Case
Adding a roll out storage case will maximize your storage space and provide you easier access. They're a great addition to any garage or workshop with small space. You can store any small or large tools.
You can place it by your workbench or any cabinet easily, all you need to make them according to the space you're going to put it in.
7. Portable Workbench
If you don't have enough space for the full- size permanent workbench, a portable workbench will work great in this case.
This bench is designed and built in such a way that it is sturdy enough that you can have a serious workspace. Most interesting fact is, you can use the entire workspace for multi-purpose use.
Such as- you can also store your tools under the work surface by making some shelves or racks.
8. Pegboard Wall Cabinet
Need to make more space at your workspace, you can build a pegboard wall cabinet. This fold-out wall cabinet can double your storage and also allows you to tuck your tools easily and safely.
To make this fold- out pegboard wall cabinet, you need to buy full sheets, build a frame with straight and knot free wood, and assemble the base with glue and nails on the joints. Then attach the pegboard with the frame. Now build the doors by following the same process of the frame and install the door to the frame. Finally, hang it on the wall using sufficient screws.
9. Magnetic Tool Hanger
You can also mount a magnetic tool holder under your shelves. First, you need to get a strong magnet that is able to support the weight of your tools. Take a piece of metal sheet and cut it to make the frame for the magnet. Now fold up the sides of the metal frame using the magnet. Now attach it at the under of the self by drilling or punching screws. And your magnetic tool holder is ready to use.
10. Door Rack
You can also set up racks behind the door of your workshop or garage using a tie/ belt rack or the professional garage door storage. Attach them with the door with the screw and store your wrench or fishing lines in them.
Read more: Finding the Detail Sanders
Conclusion
If you have a jumbled basket full of different types of tools and can't find the right one at the right time, you should take the time to organize your tools.
And if you have the same problem of small space like me, try these organizing ideas and you'll find your small garage or workshop as clean as a big one.
Just remember, after organizing your tools and garage, you need to follow the storage order to keep it organized.
You Might Also Like: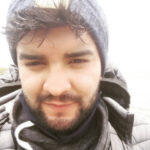 Hi, I am Eric Devin and I am a professional interior architect. Since childhood, I've always enjoyed DIY projects! And, I have loved to solve simple household problems using essential tools and equipment. I have also acquired a lot of information about basic household tools settings by working with contractors.