Published on: January 9, 2022
Written by David Rowan / Fact-checked by David Rowan
As a woodworker or DIYer, you might be looking for the right tool for sanding your wooden floor. This article gives you an idea about different sanding tools and which one to use in a particular condition.
There's a variety of electric floor sanding devices on the market. An electric sander makes your sanding jobs more safe, more comfortable, and more enjoyable. Also, it gives the floor a smooth finish. These sophisticated machines can remove paint, varnish, and other finishes from a surface. However, if the color contains lead, you might call in a qualified professional.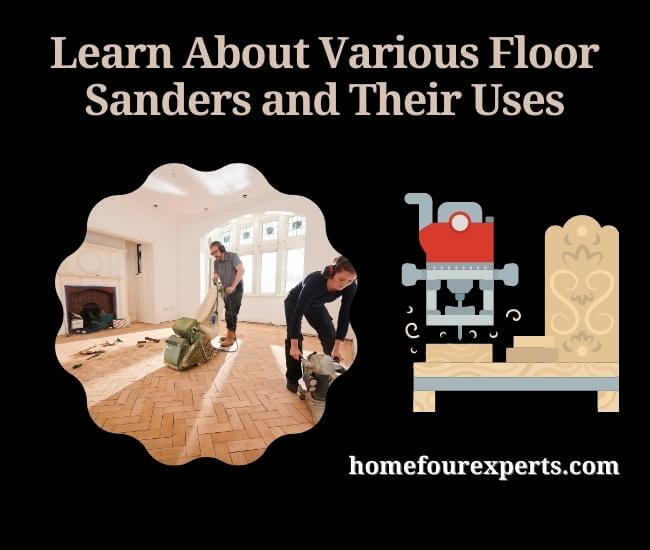 What is Floor Sanding?
Floor sanding removes the top layer of a wooden floor by using an abrasive material. 
Many wooden floors are designed to sand later when the upper layer is removed or becomes dirty. There are three-floor sanding stages: preparation, sanding, and coating with a varnish layer.
What is a Sander?
Nowadays, woodworkers prefer sanding with specialized sanding machines. They are the outcome of years of experience from woodworkers and designers. 
A sander is a power tool used to smooth wooden surfaces by using sandpaper. The sandpaper is attached to the device, and when switched on, the machine runs uninterrupted.
The Types
Depending on the requirement, there are different variations in the machine used for refinishing the hardwood floor. You can get various types of sanders from your local rental shop. 
The types of electrical floor sanding tools are the following: 
Belt sanders;
Drum sanders;
A brief description is given here:
Belt Sander
Belt sanders are thoroughly efficient tools for preparing your rough floor and abolishing roughness or smoothening for less aggressive tools like random orbit and finishing tools. We wouldn't recommend it for beginners and most DIYers. 
This device can sand, trim, and level the surface. You can use it for sanding broad areas like the floor, solid door, or tabletop. This tool also works best to remove old paint, varnish, or stain.
This machine has a variable speed dial. So, you'll have to one it down for delicate work.
But when using one to sand plywood and veneered boards, it's effortless to overdo it and ruin the surface. You can also use it to even out the cut boards. You must belt sand along the wood grain, not across it.    
Drum Sander
A drum sander is the most aggressive machine that you can rent as a homeowner. It's going to allow you to flatten your floor and be the most productive and fastest machine you'll use. It requires a little bit of skill set and some practice to understand how to do it right, but if you've got a floor that's in bad condition and you've got the skills to go ahead and run this equipment, it's going to be the one. You have to stay in motion while the drum is in contact with the floor; if not, you'll leave a drum mark or a stop mark on your work.
Random Orbital Sander
If your floor project calls for light to medium-duty sanding of hardwood floors, the random orbital floor sanding device is the right choice. This easy-to-operate sanding tool is ideal for sanding large open areas and edges, wall lines, and closets. It's perfect for floors in moderate to good condition, and when the project goal is to remove the floor coating, this machine is more aggressive than the square buff but easier to use than a drum sander. 
However, keep in mind that a regular orbital sanding machine can leave circular marks on wood surfaces. In that case, you might choose a random orbital sander instead.
Edge Sanders
Most of those bigger machines briefed above won't get up to the wall. So you'll have to rent an edging machine, popularly known as an edger.
An edger sands the last two or three inches around the room, right up to the wall line.
When you need to sand small spaces or along the edges of hardwood flooring that other sanders can't reach, an edger is an ideal tool to use. Before plugging in the edger, you'll have to install the sandpaper.
Advantages of Using Floor Sanders
1. Faster Sanding
Floor sanders are specifically designed to sand large areas quickly and efficiently.
2. Even Sanding
Floor sanders ensure that the entire floor is evenly sanded, which is difficult to achieve with hand sanding.
3. Minimizing Imperfections
Floor sanders help to remove any existing imperfections such as scratches and dents in the flooring.
4. Enhancing Appearance
Floor sanders can restore the appearance of a worn-out floor, making it look new again.
5. Dust Free
Floor sanders come with powerful dust extraction systems which help to keep the work area dust free.
Precautions and Safety Measures
When you're using any power sanding tool, two things to avoid are- undergoing it, which can take you forever to finish, and overdoing it, you can ruin your project. You must know how to use them.
Prepare your work area by countersinking any nails in the flooring, taping over electric outlets, and covering doorways and windows with plastic. Again, be sure to cover all vents in the room, including intake and output vents.
The first thing you'll want to do before operating is to install the sandpaper. Check the trigger before plugging it in. 
When the sandpaper gets gummed up with dust and grit from the wood or glue, change the belts. Ensure you empty the dust collector, change the pads after unplugging, and do not rest the machine on your project. Never leave the device unattended and plugged in.
It would be best if you keep the sander moving while sanding. Otherwise, you'll put a mark on the floor. Also, keep it even on the surface, so you don't create imperfection.
We recommend you wear the following items to prevent any unwanted events.
Protective eyewear;
Safety shoes;
Respirator or dust mask;
Hearing protection;
Work gloves, and
Conclusion
We suppose you now have a clear idea about the sander types and their uses. Also, don't forget to take on safety measures while working. Happy woodworking to you!
From this overview, it is clear that there are a variety of floor sanders available for different types of flooring and uses. Depending on the type, size, and condition of your floor, there is likely a sander that is best suited to the job. When choosing a sander, it is important to consider the type of flooring, the size of the area, and the type of finish that you want to achieve. With the right knowledge and the right tools, any flooring job can be completed with ease.
Related Posts: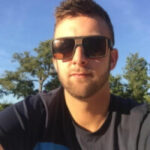 Hello, I am David Rowan. I am a professional contractor with 10 years of experience in home building, different tools used, construction, home remodeling, and other home improvement work. I have already built many custom homes and continued to do several woodworking projects along with how to deal with all categories of tools.