Planning for car camping? Well, it's pretty exciting for first-timers. But it might be disastrous if you don't know the basics of planning a car camping properly.
Planning an outdoor trip always includes so much camping equipment. But not everyone is fond of the idea of sleeping on the open ground under the sky.
Then the most viable option for them is to go on a road trip by car. On one hand, it gives the full flavor of outdoor adventure. On the other hand, there will be no fear of sudden attacks from creepy crawlies or beastly carnivores.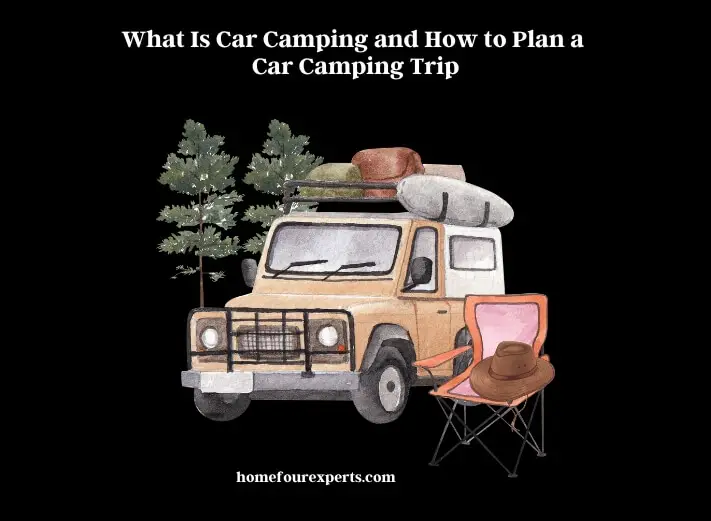 If you have never experienced a car trip before, no worries. I am a consistent camper with a plethora of experience. 
In this conversation, I will cover every tiny detail of car camping- be it the basics or the advanced tips and tricks.
So, stay tuned to learn more.
What Is Car Camping
Compared to regular outdoor camping, car camping is pretty different. On this kind of outdoor trip, you need not bring a wide range of things just to set up your sleeping tent.
Instead, you can spend the night in your car. Incredible, isn't it?
However, different people have different notions regarding car camping. Some people define it as only driving your car right next to your tent.
But the specific meaning of car camping is literally sleeping inside the car, not in a tent.
Just pack up all the things you need for camping in your car and you are all set to go.
On that note, let's learn how to plan a car camping trip- from start to end.
Best Car for Car Camping
The best car for car camping is an SUV with plenty of cargo capacity. SUVs have plenty of room for camping supplies and gear, and they also provide a higher ground clearance which is important for off-roading. They are also much more comfortable than smaller cars and can be equipped with air conditioning and other amenities. Look for an SUV with good fuel economy and plenty of safety features.
How to Plan a Car Camping Trip
For a first-timer, it's not that easy like just packing up the essentials and starting the engine. There are a lot more things to consider. 
From food to clothing, from campsite to cost, there are thousands of issues to plan beforehand. Otherwise, you will end up messing up an excellent trip.
With a view to helping the campers, be it a first or hundredth timer, the following outline must be maintained while planning a car camping trip.
Picking Up a Campsite 
This is the first and foremost thing you need to do. Selecting an appropriate camping site based on your preference will help you a lot. 
Out of numerous sites, you should choose one that allows car parking. You must ask first how many cars they allow to park. If you are camping in a group, look for sites that allow multiple parking. Or else, you have to reserve a campsite beforehand informing how many people and cars there will be.
There are two options for car camping- reserving a site or first come first served sites. It's your personal preference which one you will go for.
If you are considering the dispersed campsites, you don't need to bother. Just do some research beforehand about what you need to manage the sites all by yourself.
Deciding the Time
Always remember that everything has perfect timing, so do a camping trip. So, plan the traveling time according to your work schedules, availability of campgrounds, weather, etc.
If you plan to camp in summer, you must consider the busier campsite experiences along with the warmer weather. In winter, you must consider the additional camping essentials. 
Though every different season has its own charm, you must consider which period of the year you will enjoy camping the most. Also, try to be meticulous about the side effects and risk factors of each season.
Having the Car Serviced Beforehand
As we are talking about car camping, your vehicle is the most important gear here. Be it a Lamborghini or just your regular vehicle. 
So, servicing the car before starting your adventurous trip is the wisest decision. 
Do a basic check-up before going on a trip. Change the oil and filters. Even the most well-maintained vehicle can go wrong during a road trip. 
So, a beforehand check-up of your car is highly recommended. 
Packing Up the Essentials 
Now it's time to enlist all your camping essentials. First, think thoroughly and plan accordingly. 
I do not vote for packing plenty of unnecessary things. Instead, choose the most basic ones. 
From clothes to food, from cooking utensils to sleepwear, you need to be really meticulous while packing. Because you have a limited space to carry them all inside your car.
Always try to use each and every inch inside your car. Otherwise, you cannot manage the space. Using vacuum space bags for carrying pillows and clothes is an effective solution for your tight space problem.
Among the most fundamental essentials, a first aid kit is absolutely necessary to fight back the adversities of nature.
I would suggest starting the packaging a few days ago, not on the night before you will be heading out. 
Knowing the Roads 
This is another sensible way of planning your car camping trip. 
Knowing the roads that lead to the campgrounds will make your journey a lot easier than you think. Not only will it save time but also you can plan your trip accordingly.
Also, knowing the roads beforehand will let you be prepared for the road conditions. 
Planning Meals in Advance 
Food is a crucial part of every outdoor tour, be it camping or hiking. 
Planning your meals- breakfast, lunch, and dinner will help to a great extent. As I always suggest light packing for camping, you should not load your car with so many food items. 
You should make some items at home and pack them in the cooler. Consider the place if there will be a departmental store or not. If not, you need to carefully pack the dry food that will last longer. 
In the cooler, pack the item deep that you will have later. Thus, organizing the meals will be of great use for a long camping tour.
Don't forget to take enough water. 
Investing in a Good Sleeping System 
While camping in the car, you must not compromise your comfort. So, always buy a good sleeping system. 
Unless you are sleeping in a tent, or parking your car around it, you should follow some rules to sleep inside the car. You can buy a down or a synthetic sleeping bag.
But this is not an absolute must as you are not sleeping on the ground. In fact, a car is way more insulated than a tent. You just can bring some mats or blankets to sleep inside the car. 
As it is already protected from air, animals, and rain outside, a car is a safe and secure sleeping place while camping.
Charging the Electronic Gears
Be it your laptop, cellphone, smartwatch, camera, or tablet- be sure to charge them properly. You never know which you will need where and when you will be able to recharge them. 
They are pretty helpful for finding an unknown direction by using GPS. Or you might have to call for help in an unwanted situation. After all, we never know what is in store for us on a camping tour. 
So, it's better to be prepared. 
Packing the Clothes Wisely
For a successful car camping tour, you must pick up the clothes intelligently. Choose the clothes based on your camping activities. 
Whether you will be driving all the time or do some other activities like swimming, hiking, etc.- that should determine your wardrobe in camping.
Leaving No Trace Behind
Though mentioned last, certainly it is the most important rule to follow even on a car camping trip. 
Most of the camping sites strictly follow this policy. So, you literally should leave not a single trace there. Naturally, you cannot leave even toilet paper on the spot.
So, carrying plenty of plastic bags and trash cans is the most convenient choice. Be sure to pack all the garbage properly and dispose of them at a waste bin nearby.
Please remember that you should leave the place cleaner than you found it. Read more: How Much Does a Bundle of Firewood Weigh?
Closing Notes
As a concluding note, I can say that the tips above will really be fruitful if you follow them properly. Every camping needs some practical planning and car camping is no exception. 
Camping in the car is a different kind of fun that every camper should explore. Regardless of the risk factors, this type of camping can lessen the excessive stress of planning a ground camping to the wood.
However, with the tips I have provided, you might not be a professional planner in a day. But I can assure you that you cannot go wrong in any way while preparing for a successful car camping trip.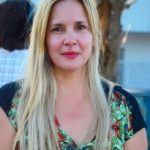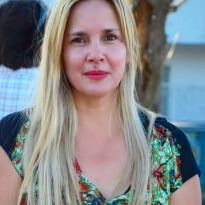 Guys, I am Camila Avery and I love to help my mom to do indoor & outdoor activities. As a lady, I have passed my time on gardening, home improvement, and personal or self-care. I have acquired some degrees in outdoor recreation, beauty, and hair care. It is not easy to work with top-level professional beauty experts. But, I got that opportunity and experimented with different hair extensions, hair colors, and cuts.