Published on: May 28, 2022
Written by Eric Devin / Fact-checked by David Rowan
This article includes affiliate links, which means we may earn a commission if you make a purchase following our link. Please refer to our review guidelines.
You'll find different types of woods with different types of quality, texture, characteristics and pattern. But all of them are not suitable for woodcarving.
So you need to be careful at the time of selecting wood for carving. The first thing you need to know before starting wood carving is you should select a flexible but sturdy piece of wood.
If you select the right piece of wood you'll end up with a nice and beautiful design.
Selecting the right type of wood piece may not be so difficult for an experienced wood carver. But if you're a beginner and don't know much about different types of wood and the right type of wood that can turn your workpiece into a masterpiece, this guideline can help you.
And for knowing the selection process, the first and most important thing you should know is the type of wood available for wood carving.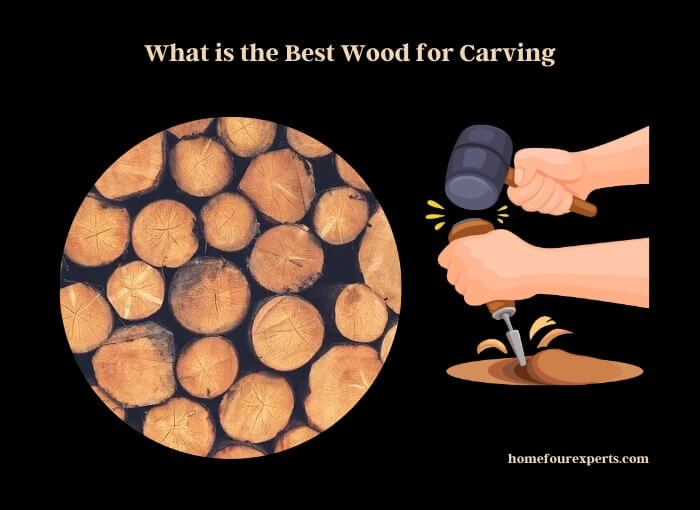 What type of wood can be used for carving? When you read this article, you can easily decide what kind of wood carving to choose and what kind of wood is available.
So let's start with that.
Types of Wood
As I've mentioned above, you'll find different types of wood for carving. But there are some that are tried and tested by expert wood carvers. The most favorite of them are –
1. Basswood
Basswood is the most popular wood among wood carvers. It is soft and also easy to work with. You can use it to create a lot of wood art or decorative pieces. This wood is completely odor free and can absorb wood stain very well.
You can carve this wood both along and across the grain and still it will end up with a natural finished look. The best thing about using this wood is you can use this wood to make different types of kitchen utensils like- bowl and spoons as it has no odor and will not spread allergies.
Read more: How to Put a Chain Back on a Chainsaw in 3 Simple Steps
2. Butternut
Butternut is also a softwood and easy to work with for wood carvers. It gives a natural pinkish finish and like basswood, it also accepts wood stain and has less odor. Raw butternut wood is comparatively inexpensive than other hardwood.
You can use this wood to make any fine whittling craft as you can cut this easily with sharp carving tools. Woodcarvers like this wood for almost all sorts of wood art.
3. Walnut
For whittling, walnut is the most used and popular wood. It is dark and builds with straight wood grains which help you to get the best cut. Kitchen utensils made with walnut will last for a while as this wood resists moisture very well.
Since the wood requires very little effort for finishing, you can make amazing natural carved items with it.
Read more: Finding the Best Battery Powered (Cordless) Chainsaws
4. Maple
Maple is quite a hardwood than mentioned other 3 types but still it is favorite to many wood artists. If you're planning to work with a piece of maple wood, it'd be better if you have prepared a plan to work with it.
As it is hardwood, the best way to carve it is to go along the wood grain and the best use of it is for interior art.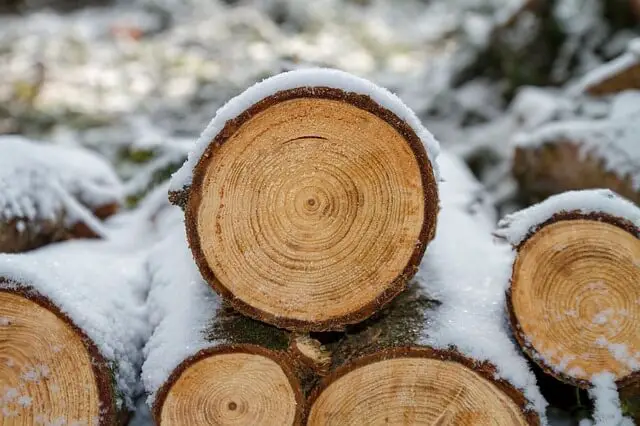 5. Cherry
It is reddish brown wood and the texture of this wood is in between basswood and white oak. You may face a bit of difficulty carving it so if you're a beginner, just avoid this wood, it is recommended for intermediate and expert wood carvers.
The difference between cherry and other woods is stability. Cherry wood tends to shrink a bit when it dries. This is the reason this wood becomes solid, stable and will last for a long time. You can use this wood for making commercial decorative items.
Read more: How to Carve a Bear With a Chainsaw
6. Red Oak
This is the most difficult wood to work with for a carver. It is porous and needs a mallet for carving. Its grains are big and long but you can have a nice finishing with minimum staining. This wood is perfect for professional wood artists who have a long experience of wood carving and knows how to deal with a tough wood like this.
Red oak wood also lasts for a long time even with proper care, it can last for centuries.
7. Mahogany
It is another type of hardwood that was recently used for wood carving. Though it is hardwood, you can carve it both across and along its grain safely with a power tool and carving tool. Also, it is the type of wood that has a weak smell. It is reddish- brown like cherry wood and stable like red oak after drying completely.
8. Tupelo
Tupelo is a fine-grained and light-colored hardwood. It is the hardest wood to deal with among all other woods. And for its hardness, it is not so popular among wood carvers. You definitely need a power tool to carve this wood because typical carving tools won't be so effective on this. But don't be afraid to work with any power tool because it doesn't burn or char with the contact of power blades.
You can use paint for better finishing. Like cherry and red oak wood, tupelo is also recommended for experienced wood carvers.
Tips to Choose the Best Wood for Carving
Getting confused about so many options! Don't worry, you can easily select the best one for your carving by following mentioned tips –
You may like this also: Chainsaw Wood Carving for Beginners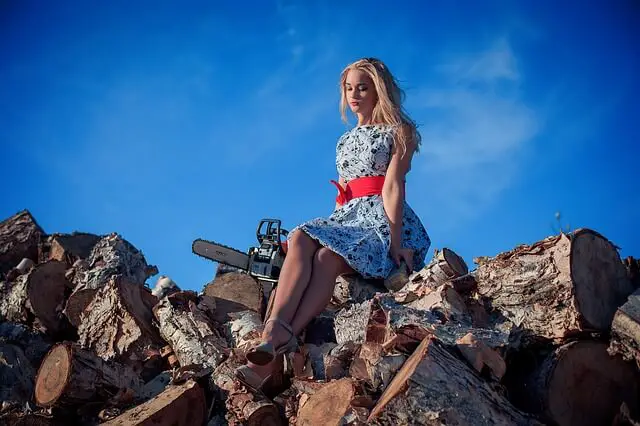 1. Choose the Wood-Based on Its Function
For selecting the wood, you should have a clear idea about what you've planned to make with it. For making any kitchen utensils, you need durable hardwood that can absorb a small amount of moisture. On the contrary, for making a decorative piece, you can use both hardwood and softwood.
2. The Direction of Wood Grains
Carving in the direction of the wood's grains will make the process easy and comfortable if you choose hardwood. But if you're working with softwoods like basswood, you'll be able to cut along and across without any difficulties.
3. Ensure the Safety
Before selecting the wood for carving make sure that the wood is not toxic and wouldn't cause dermatitis. Because all woods are not safe for all to work with and around 5 percent of wood carvers experience an allergic reaction while whittling. Basically, basswood, oak, pine woods are loved by wood artists as they are safe for every user.
Learn more: Perfect Chainsaw Boots for Full Protection & Comfortable
4. Avoid Defects
Before selecting or starting to carve, you must check the wood for defects. Because some imperfection that is on the surface may go deep inside the wood block. So inspect the workpiece very well and make sure that it is usable.
Conclusion
So there are lots of options to choose from for wood carving. But the most popular woods are basswood, butternut, walnut, etc.
But the fact is defining the best wood for carving depends on the type and expertise of carving. If you're an expert wood carver, you can deal with any of the available options. But if you're a beginner, it's better to start with softwoods first.
In short, choose the wood according to the type of carving you're planning for and use the proper tool and you'll get an amazing masterpiece.
You Might Also Like: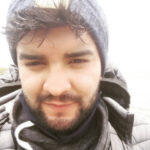 Hi, I am Eric Devin and I am a professional interior architect. Since childhood, I've always enjoyed DIY projects! And, I have loved to solve simple household problems using essential tools and equipment. I have also acquired a lot of information about basic household tools settings by working with contractors.