Published on: May 19, 2022
Written by David Rowan / Fact-checked by David Rowan
There is no need to explain the importance of a table saw in this article. If you are a woodworker you definitely use a table saw. It makes your work faster and easier. The table saw consists of a circular saw blade. I have one tale I saw from DEWALT. But recently I needed to buy another table saw for this reason I bought a used table saw. My friend Ross helped me a lot with my table saw.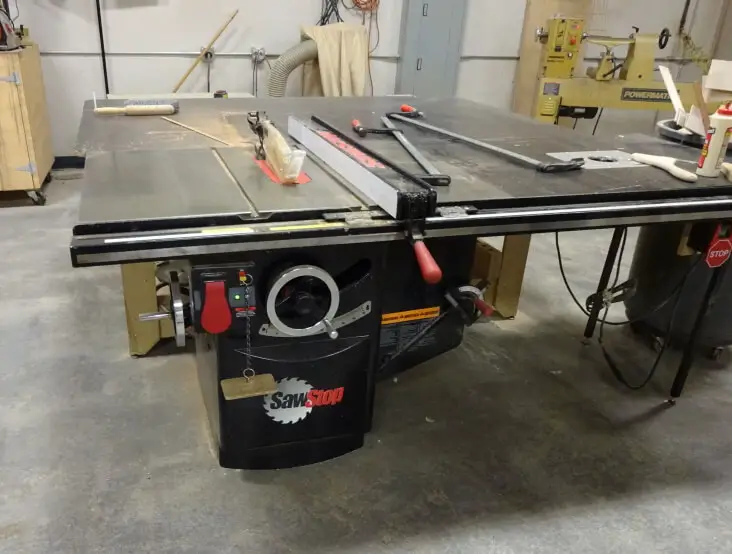 Many woodworkers like me need to buy a table saw. If you are planning to buy a used table saw this article will help you a lot. Table saw quality and condition is the main fact when you decide to buy a used table saw. Blade stander, motor, and table length are also necessary factors. 
What to Look for When Buying a Used Table Saw
Rip Capacity
Do you know rip capacity is an essential factor when you decide to pick a table saw? There is a term for the space between a saw blade and a fence called the rip capacity. The greater the amount of space present, the greater the likelihood that larger boards will be ripped. 24 inches of space is the best because you can cut a wide board or wood between these spaces. 
Blade Quality
A round disk-toothed blade is set on the table saw. Morder saw blade is made with high-quality carbon steel. Before you buy a used table, say check carefully the blade. Must check the blade compartment and bevel level. It is often seen that old used blades are rusty.
There are even times when the blood compartment gets rusty so you can't set the blade properly. Notice if the blade can be set and removed properly on the table saw you want to buy. If not, refrain from buying it.
Motor Power and Conditions
Always remember that the most important thing in a saw is its motor. If the motor does not work properly then basically your table saw is of no use. It will cost a lot of money to repair a saw motor.
If you are willing to spend the money then you can buy a damaged motor table saw. Check if the motor is working properly and have the ability to work fast. If you see that the motor is not working then think carefully before buying.
Table Length
Before buying anything you need to have an idea about its size. When you work with a table saw, you need to keep in mind its size. If you want to buy a table saw for home use then there is no problem, even if it is a small size table saw.
But if you want to buy a table saw for your professional work, then try to buy a larger size. Before buying a used table saw, make sure that the table compartment is in good condition. If the table compartment is in bad condition then you have to repair it. Repairing is a time-consuming process. 
Dust Collections
There is no need to worry too much about dust in modern times when you are working on wood. This is because a dest collection pot or bag is set with the table saw. That's why when you rip wood all dust is stored on the dust collector. So when you buy a used table to ensure that the dust collection process is working, it's a hassle. 
Switch of the Table Saw
Everything is fine for the table saw you want to buy but if the switches do not work properly, then it will be a waste of time. This is because if the switch does not work properly, then you will not be able to operate your table saw. For this reason, check all the switches before buying a used table saw. 
FAQs
Here are some frequently asked questions about the table saw. May this part be on your side if you need help. 
Are Old Table Saws Better?
It's a sensitive question. It depends on the condition of the used saw. But most of the used table saws are decent tools. If the lade and motor work properly and you want to save money then using an old table saw is a good idea. 
How Do You Evaluate a Table Saw?
Through the blade condition, ripping capacity, motor performance and overall condition of the table saw you can evaluate this tool. Motor and blade is the most important part so before evaluating, check them properly. In general, a good quality motor lasts at least 2 to 3 years and a good quality motor works more than 5 years. 
What Should You Never Use a Table Saw for?
When you use a table saw, be aware of your safety. Never use a loose-fitting dress and don't touch the blade with bare hands. Always use a push block to insert the wood or board. Never ever use water to clean the table saw because it can damage the motor. 
Conclusions
Using a table saw to cut straight lines with great precision is a fantastic option. If you are a woodworker and need to rip and crosscut wood or board in a short time then a table saw is a good choice.
The table saw collects the saw dust so the working area remains clean. To get a fast and clean work table, always be on your side. This article represents a few necessary factors that should be looked at when you buy a used table saw for your project or home.
Read more: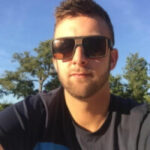 Hello, I am David Rowan. I am a professional contractor with 10 years of experience in home building, different tools used, construction, home remodeling, and other home improvement work. I have already built many custom homes and continued to do several woodworking projects along with how to deal with all categories of tools.