Published on: May 19, 2022
Written by David Rowan / Fact-checked by David Rowan
A Circular saw is a power saw that can be corded or cordless both versions are available in the market. Day-to-day circular saws have become the most used saw in the construction world for the fast work capacities. A toothed or abrasive disc blade is set on the saw. This disk blade allows cutting different materials.
The blade is the core part of any saw if it matters if the circular saw blade plays the main role of cutting projects. Most of the circular saw blade is made with high carbon steel. Different categories of circular saw blades are available in the market; they can be high to low categories carbon steel.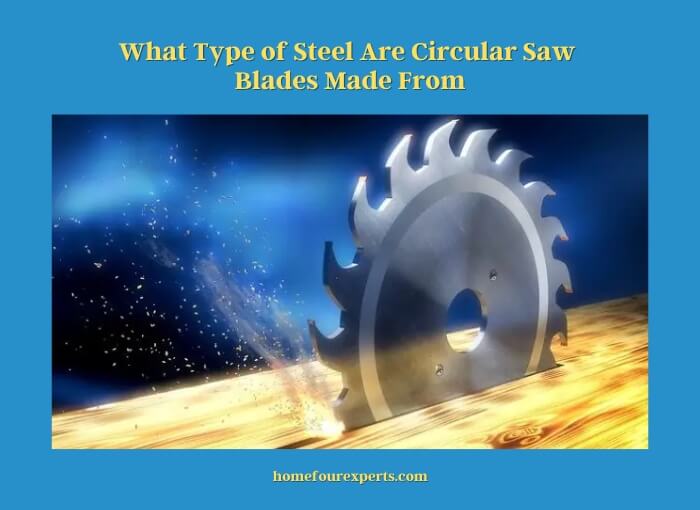 Circular Saw Blade
The circular saw is one of the most often used saws in the construction industry, as well as in home improvement projects. Metal and wood both materials can easily be cut through a circular saw. It even allows you to cut plastic and masonry like butter.
The blade is the main hero of any saw. The round disk blade of the circular saw is made with different types of steel that can be stainless steel, aluminum oxide, or vanadium steel. Among them, high carbon steel is the most demanding and quality full material for circular saw blades. 
But on the old-time circular saw blade made with L6 steel. Most of the USA-made saw blades were made with L6 steel because it was the strongest steel at that time. But in Modern times we pick high carbon steel blades because they're the best and durable.  
Circular Saw Blade Maintenance Tips
Maintenance is a very essential part when you use any tool. When it is a matter of circular saw blade you must maintain it. Either way, it will damage your work and money. 
Many of us make mistakes after using a circular saw. That is, we do not take out the blade after cutting something with a saw, we put it inside. That can damage our circular saw and blade. So after using the circular saw remove the blade perfectly. 
If you want to keep the blade sharp and use it for a long time, you have no choice but to clean it. After cutting wood or any metal their powder gets stuck on the blade if they are not cleaned then the edge of the blade gets damaged.
Although stainless steel is not damaged by water, It is best not to use water when you clean the saw blade. It is best to clean the blade gently with a clean cloth, but be careful not to cut your hand.
Where you store the blades is an important issue and will never be compromised. The saw blade must be stored in a clean place and must be away from water. Care must be taken to ensure that there is no rust or water in the area where you store the blade, Otherwise, it will be damaged.
Moisture can damage your saw through the rust. So avoid moisture if you want to use your saw blade for a long time. or humidity.
FAQs
Many users want to know questions about the circular saw blade. For this reason, We added a frequent ask questions part to this article. We pick and answer only some most wanted questions. They are-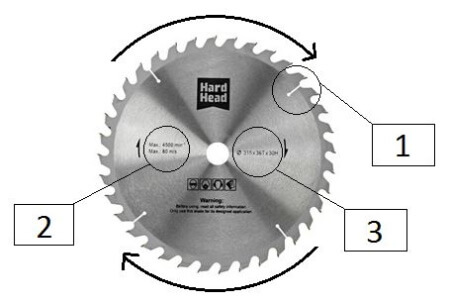 Are Circular Saw Blades Hardened Steel?
I am trying to answer this question with a little explanation without just answering yes or no. In the past, most of the circular saw blades are made with full harder steel. But nowadays these scenarios have changed. Now the blade either has bi-metal or brazed teeth. When it comes to cutting, most circular saw blades are made of mild steel that cannot be toughened.
What Material Are Saw Blades Made of?
The simple answer is steel. The saw blade is made of tempered, high-grade tool steel alloyed with various additional metals. And the handles of the saw are made with PVC material.
Are Circular Saw Blades Stainless Steel?
Nowadays modern circular saws are made with stainless steel. because they are rust-resistant and durable. In stainless steel, you can easily sharpen it and its sharpness will not be easily lost and you can easily store it anywhere if there is no water. Although in the past hard iron or steel was used to make saw blades. 
Conclusions
With the change of time and the touch of modernity, different things change according to our needs. At present best stainless steel is being used not only for circular saws but also for other saws. Through this article, we try to represent the circular saw blade materials, maintenance tips, and some frequently asked questions. Hope you like this and will be benefited. Let us know your comments. 
Relevant Resources: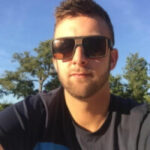 Hello, I am David Rowan. I am a professional contractor with 10 years of experience in home building, different tools used, construction, home remodeling, and other home improvement work. I have already built many custom homes and continued to do several woodworking projects along with how to deal with all categories of tools.