People who love to do tent camping and enjoy sleeping out in nature, pop-up tents are a lifesaver. If you are a tent fan, then you are going to enjoy reading this article.
So you are thinking, are pop-up tents worth camping? Well, here we tried to give you some informative information about pop-up tents in our guidelines. These facts will help you to understand whether you should invest your money in a pop-up tent.
This product is also known as instant tents. You can tent within a few seconds without having poles and the instructions. To create a feeling of calmness, spending time in the beauty of nature and the wild plays a vital role.
A pop-up tent helps to make life easier and stress-free for the camping lovers, and that's the reason they love to carry a pop-up tent to their adventure.
The best part of these pop-up tents is they are easy to set up, and you don't need to read the whole overwhelming guidelines. 
It is easy to find different shapes, colors, and sizes of tents in the market or online stores.
But, as we all know that nothing is perfect in life, you will also discover some advantages and disadvantages by using a pop-up tent.
I did a lot of research about these products. I try my best to find out all the advantages and disadvantages to help you.
The Advantages of Using Pop-Up Tents
You would love to hear that these tents are smartly-designed to increase your convenience. It will also help to save you from the effect of pitching in bad weather.
The great thing about pop up tents is that you don't need to practice pitching numerous times camping.
The best advantage of these pop-up tents is its kid-friendly and a perfect choice for beginners because they don't require tent stakes or poles.
These pop-up tents take less than 10 seconds to set up and less than 1.5 minutes to take down. You don't need to bring extra gear to set up this tent.
Pop-up tents are a perfect choice for your living room or backyard camping.
This travel-friendly tent comes at a reasonable price and lightweight, so you can store it anywhere you want.
The Disadvantages of Using Pop-Up Tents
The first problem you may notice is the single-wall pop-up tents are less breathable. You may feel suffocated.
It is difficult to fold after using it, and it looks bulky when packed.
Pop-up tents are not durable, and some tents have no weather proofing.
The larger Pop-up tents can be heavy.
Let's find out a few questions answered by most clients before buying pop-up tents for their camping. It will be going to help you to clear most of your doubts about this product.
 Can I Take a Pop-up Tent on a Hike?
You may love to hear that pop-up tents are great for camping or overnight walks. But the problem is most of these tents are not suitable for hikes.
It means that most of these tents are not going to fit in your backpack.
There are two types of packing format pop-up tents available these days. Some packs come in a disk shape- it really 'pops' when you open them.
Some packs have poles and open like an umbrella. This pack is just like a regular tent. It's important to clarify that pop-up tents are a brilliant option if you use them for their purpose. If your 'disk' shaped tents are not too big and you are hiking in good weather, then you can strap them to your backpack without a second thought.
How Much Do Pop-up Tents Cost?
It depends on what size and what quality of tents you want to buy for your camping. It comes from $50 to $100. The big size and high-quality pop-up campers cost more than the smaller tents.
Are Pop-Up Tents Flame Resistant?
Most outdoor products, for example – tents and shelters, are smartly-designed with flame-resistant products. The current standards are known as CPAI-84.
Fire resistance will vary from product to product. You need to check the manufacturer's terms before you purchase a pop-up tent for your camping.
Are Pop-up Tents Waterproof?
The majority of pop-up tents were not 100% waterproof. The main reason is that waterproof fabric is expensive, thick, and it doesn't breathe well. You and your toddler may feel suffocated if you stay in the weather-proof tents for a long time. 
Most of these pop-up tents are fantastically-designed for sunny days and clear nights.
Some models offer a rainfly, which allows your tent to become a bit more weather-proof. 
Difference between a Regular Tent and a Pop-up Tent
The first question may hit your head when you are interested in a pop-up tent, and what do you gain and miss by choosing a pop-up tent over a regular tent?
Regular and pop-up tents have several differences when you compare both tents to each other.
The pop-up tents are much easier to handle. You will not face any problem setting up this tent because it takes a few minutes. You can carry it anywhere because the product is not too heavy.  But, they are comparatively expensive than the regular tent and due to their improved convenience. You may not like the durability of this product. 
On the other hand, the regular tents are durable. The best part is, you can disassemble every portion of this tent. You can easily replace broken parts. It may not stand steady if you don't pitch the tent properly.
Depending on the complexity, you need a lot of time to set up this tent.
Conclusion
Whether you are an occasional holidaymaker or love being outdoors, then a pop-up camper is an absolute must-have.
It takes less time to set up and take down. It is hassle-free because you will need fewer tools to set up these tents sometimes.
If you're a beginner, then I can say pop-up tents are a fantastic option for you. It requires an easy learning curve to set up the tents.
A pop-up tent makes things a lot simpler. You don't have to spend a lot of money.
The essential point is a pop-up tent is a perfect addition to a starter tent for children and teens. Thanks for reading…
Related Posts: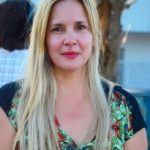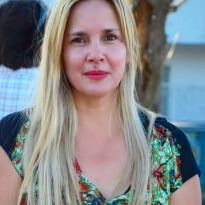 Guys, I am Camila Avery and I love to help my mom to do indoor & outdoor activities. As a lady, I have passed my time on gardening, home improvement, and personal or self-care. I have acquired some degrees in outdoor recreation, beauty, and hair care. It is not easy to work with top-level professional beauty experts. But, I got that opportunity and experimented with different hair extensions, hair colors, and cuts.