Yes, all tents come with free stakes. No matter if it's a free-standing tent or not, it comes with a set of 4 basic types of tent stakes or pegs. There might be exceptions in a few cases. But in most cases, the advertisement clearly describes the tent as it comes with everything it needs to set up. The number of stakes it includes is also noted on the package. 
Why We Should Not Use Free Stakes?
Mostly those stakes that are included with the tent are cheaply made, low quality, bends or snaps during the first use, and are worthless to use during actual camping. Moreover, there are different kinds of stakes available in the market. 
Different tent stakes have different suitability. If you choose to use the free tent stakes, your options are limited. You won't be able to use combination stakes or the right type of stakes for different grounds during unfavorable weather.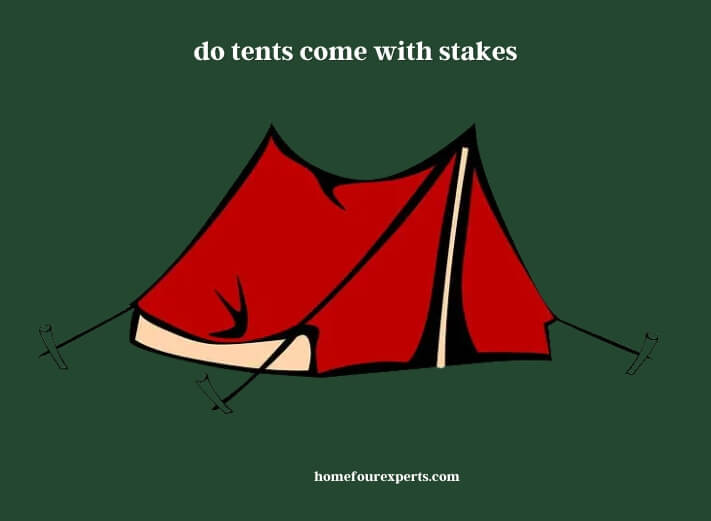 Types of Tent Stakes
There are tent stakes in the market which are made of different sizes, materials, shapes, and models. The same shaped tent stakes can be proven to be garbage if the material is cheap or inappropriate. Besides, if the tent stakes are used as they should, then the cheapest pegs should be enough to serve the purpose. 
So, it is better that you have a look at the currently available options and their suitability before buying the pegs. 
V Stakes
These tent stakes are a bit 'edgy'. It provides better support compared to round pegs due to its edge of the 'V' shape. Besides, there are holes to the length for added reinforcement on the pad body. 
These pegs are heavier but are a great choice for using in rocky ground. On hard ground, digging in other types of stakes is difficult. Some pegs really can enter the rocks, but have a risk of getting snapped due to the hard rock of the tree roots. People like to use a pair of these with other kinds of stakes for added protection against high wind. 
However, the only downside for these stakes is, these are heavy and take time for cleaning after use. 
Ground Pegs
Ground pegs are even heavier and have more edges all around. The advantage of using these is, it gets into the hard ground easily and doesn't catch up dirt like the V-stakes. Ground pegs are best when you want to hold the tent as well as the ground tarp in place during bad weather. 
Again, you can mix and match other pegs with ground pegs to reduce the weight you carry. On a windy day, these are just might the best you can get. 
Shepherd Hooks
These are the cheapest, lightest, and easiest to find everywhere. The hook shape helps to hold on to the tent loops and guy lines. However, the thin and long stake with no edge at all is not the best option when it comes to holding the tent onto the ground.
Most tents come with these stakes. To make it light, aluminum is used. But these tend to bend or even break if you hit them hard against hard soil. To use these, titanium hooks are a better option. Those are equally light and easy to carry. But don't bend or break easily. To camp in a campsite or soft soil during good weather, shepherd hooks are not so bad to use.  
Nail and Spike
These stakes literally look like a large-sized nail with a spike on one end. The top has a nail-like tip so that it can take strikes better than other tent stakes. You can whack it hard without fearing breakage and bend. This stake does not have an edge to hold on a tricky surface. But these are heavy, long, and sturdy. So, you can rely on these. If you don't want to mix and match different tent stakes or carry extra stakes for backup, just take 2 pairs of these nails. These are no-fail stakes. 
How to Make DIY Tent Stakes?
There are several ways you can make your own tent stakes. Tent stakes are expensive. You can make your own customized tent stakes from scratch within minutes! Besides, if the stakes you planned to use can break, bend or just go missing when in need. In those cases, you can make stakes from wood branches and a knife or machete. You can learn it as a survival skill in the woods!
Make Tent Stakes with Wood
To make a wooden stake, all you will need is 4 pieces of wood branches. Using the knife, give it a pencil-like sharp shape at the end. This part will go into the ground. Now make a small cut on the opposite end where the tent loop or guy lines will sit and won't slip. The overall length of this piece should be 8 to 10 inches. 
It is like making a ground peg with spare wood sticks. Backpackers and hunters always pack light. So, this tip may seem new to you but it is a well-established practice among campers who prefer leaving the stakes at home and crafting new ones at the campsite. 
Make Heavy Duty Tent Stakes with Steel
You have to use rebar steel #4 to make heavy-duty DIY tent stakes. Just cut the steels at 9 to 12 inches long with a metal cutting hacksaw blade and make 4 to 6 pieces of these. Now, you need to bend the end. This is also easy. Just pass this stick through two thin metal pipes. Try bending the pipe where you need to bend the stick. 
When you are done you will have 4 shepherd hooks crafted with your own hand. These are the cheapest but sturdiest tent stakes you can get.  
Frequently Asked Questions About Tent Stakes
Can You Set Up a Tent Without Stakes?
Actually no. Even the built-in tents need tent stakes to stretch over the ground. If it is not done properly, the tent will become sloppy and fall on your head. It can get even worse when the wind blows. A poorly set up tent can blow away with all its content and users if the wind is severe. So, make sure to use good quality stakes with tents, always. 
What Can I Use Instead of Tent Stakes?
You can use any sharp, hard-to-break long sticks to use as an alternative to tent stakes. Screwdriver, long wooden sticks, or metal sticks into the loop and use it instead of tent stakes. Please note, these things will work only in emergencies. Any substitute used instead of tent stakes will not provide long support.
Are the Stakes Typically Included With the Tent When Purchased?

The stakes typically included with a tent when purchased depend on the brand and model of the tent. Many camping tents come with metal stakes, but some may come with plastic stakes, so it is best to check the product information before purchasing.
How Many Stakes Do You Need for a Tent?
The minimum number is 4. Every tent, even the small ones, also need 4 stakes to set up. In some tents there can be additional loops in the middle of all 4 bottom edges for extra protection. Besides, if you are using a rainfly, then that one also needs extra pegs to sit on the soil. 
What Are the Precautions for Setting Tent Stakes?
Before setting the tent, inspect the ground carefully. Choose a ground free of roots and rocks. 
Use appropriate tent stakes. If the ground has loose sand, like camping on the beach or snow, then use long stakes. 
To camp on the mountain, use ground pegs or V-stakes for added hold. 
Dig the stakes at an angle of 45 degrees, away from the tent. It will make sure that the pegs won't pop out easily and the tent will be well spread. 
While removing the pegs from the snow, try melting the surrounding snow at first. Otherwise, the frozen pegs may snap while pulling out. 
Final Remarks
See, there is nothing to panic about tent stakes. You can get top-notch stakes at the local stores, online, or even make on your own. Just be sure to make the right choice depending on the ground and the weather you are camping. 
It is always better to use extra pegs or a combination of tent pegs. It comes in handy when one or two old ones brake or it becomes windy all of a sudden.
Read more: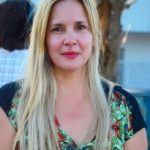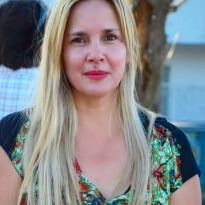 Guys, I am Camila Avery and I love to help my mom to do indoor & outdoor activities. As a lady, I have passed my time on gardening, home improvement, and personal or self-care. I have acquired some degrees in outdoor recreation, beauty, and hair care. It is not easy to work with top-level professional beauty experts. But, I got that opportunity and experimented with different hair extensions, hair colors, and cuts.