This article may contain affiliate links, which means if you make a purchase following our links won't cost you extra, but we may earn a commission. Learn more
Everyone's first camping experience is usually bitter, full of mistakes and mishaps, and stays memorable for all the wrong reasons. In fact, there is a saying that there is no such thing as perfect camping. You will face something unexpected one way or another. So what? That's what makes camping fun, isn't it? 
However, unless you are taking someone expert with you, the same is probably going to happen with you on your first camping trip. But it does not need to be in a way that makes you demotivate for the rest of your life to participate in any camping at all.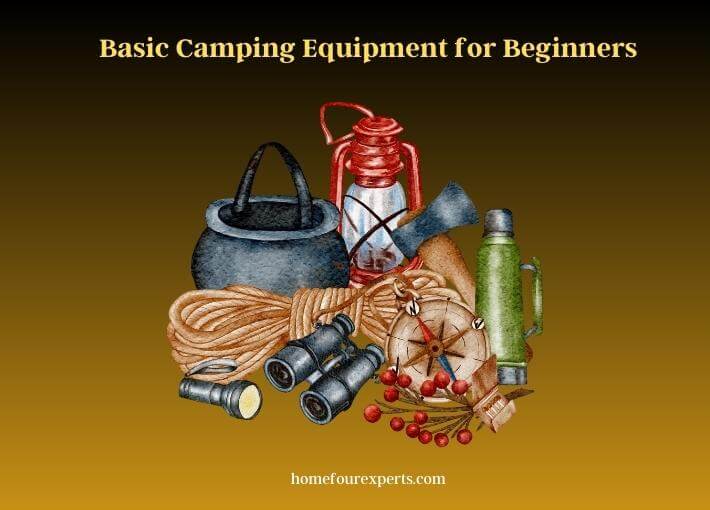 From camping essentials to tips to plan ahead and pick the right gear for beginners, everything has been covered in this article. Read before you decide to plan and organize camping this season. Maybe this article will change the way you were planning to camp. 
Camping Essentials for Beginners
Actually, camping essentials are all the same for beginners, intermediate, or pro campers. The supplies will be all the same for a solo camper or a group or a family. But here, we primarily focused on helping beginners with alternatives and choices. You will have basic ideas of what one needs to camp and all the alternative ways to arrange those. 
1. Lodging Essentials
Tent, RV, cabin, etc are potential lodging arrangements for camping. As you are a beginner, you can use a renter tent in a pre-organized campsite rather than buying a new one. The thing is, buying a tent requires knowing your test, preference, season, and destination of your trip. After spending a few camping in different lodging arrangements, you can be sure if you need an RV or a tent will do for you. 
Another advantage of camping in a rented tent or cabin is, you will need to bring less gear. The cabins are usually furnished with all modern amenities and the tents are set considering the weather and group size. 
2. Sleeping Essentials
Inflatable mattresses, folding cots, sleeping bags,s or sleeping pads can be your sleeping space in the camp. You can pick your favorite one among those. I recommend going for a comfortable one like a mattress or cot at first. 
If you are not used to sleeping in bags on hard ground, you may develop soreness all over your body. So, as a beginner, don't be hard on yourself and pick your favorite resting gears generously. 
3. Cleaning Supplies
It involves everything you need to clean the dishes, clothes, food leftovers, trash, and camping sites. To do the dishes, manual washing is the only way. Dishwashing soap and a scrubber are needed to clean and use a towel to wipe the plates and utensils. 
The same goes for washing clothes. Bring detergent, soap and a folding bucket to hand wash dirty clothes. You will also need a cable to hang the wet clothes. 
Keep a folding trash can to dump all the waste. Don't forget to empty the bin every night before sleep to avoid critters. Also, brooms and dustpans are essential to keep the campsite and tent floor dust-free. 
4. Personal Care
Bring the necessary toiletries and clothes. It includes soap, towels, body scrubbers, shampoo, cream, sunscreen, comb, and toilet paper for personal care and cleaning. Bath towels, slippers, seasonal clothes, underwear, eyeglasses, sunglasses, hat, comb, and medicines you take regularly should be close by so that those are easily found. 
5. Emergency Kit
An emergency kit can be organized at home. A fire extinguisher, ointment for burns, cotton swab, cotton wool, bandage, and antiseptic are must-haves. Also, medicine for headaches, gastric, diarrhea, toothache, cuts, and scrapes always comes in handy. 
For other emergency situations, prepare a headlamp, candle, match sticks, compass, GPS, radio, flares, torchlights, and contact numbers of the nearest police station, campsite authorities, and fire brigade. 
6. Lighting Equipment
There are two options. You can use battery-operated, electric, and rechargeable lights to illuminate the interior and exterior of the tent and campsite. Lanterns, torches, and flashlight are found in battery-operated versions and electric versions. To operate the electric version you have to have a generator. 
Otherwise, rechargeable battery-operated lights and fans are the best options. If your campsite offers a station to charge the batteries, then use battery-operated lights. 
7. Cooking Essentials
Items you use to prepare, cook and eat fall in this category. Spoons, forks, knives, spatulas, fire starters, matches, ladles, cutting boards, stoves, peelers, rice paddles, plates, mugs, bowls, saucers, and species are compulsory for every camping. Even if you plan to survive on canned goods, you must have these items to heat up canned soups or beans and eat. 
The cooler is really cool to bring camping. You can store meat, milk, ice, and water bottles, and cut up fruits and veggies in those for up to a week. A cooler ensures that you and your family and friends get to eat homemade nutritious food even camping. 
8. Seasonal Clothing
Check the season, and weather forecast before packing clothes. Always pack a pair extra to be prepared for unexpected circumstances. For summer, bring extra undies, a raincoat, and an umbrella. If you want to swim, include a swimming suit as well. To walk outside, use comfortable converse and use flip-flops inside the tent. Keep separate shoes to wear in and out. It keeps the tent clean. 
Winter can be less enjoyable if the clothing is not proper. Pack thermal wear, thermal blankets, beanies, scarf, extra socks, gloves, and sweaters. If you want to hike or trek, then use trekking boots. 
9. Camping Furniture
A folding chair, stool, stove, hooks to hang gears, rugs and carpets are essential camping furniture. You can survive camping without these, but it is all about making the camp enjoyable for all. 
10. Recreational Accessories 
Camping is a getaway from a stressful life. Even if you don't plan to do anything recreational, camping is always rejuvenating. But you can bring books to read, notebooks to write your thoughts, board games to play with family and friends, dart games, whittling knives and wooden blocks to carve, and so on. Just make sure to keep the device away to spend leisure. 
Different Types of Sleeping Bags and Which One is Best for Camping?
Types of Sleeping Bags:
1. Rectangular Sleeping Bags: These are the traditional style sleeping bags that are generally seen in camping and backpacking trips. They are the least expensive and offer a lot of room to move around. These sleeping bags are great for warm summer camping trips.
2. Mummy Sleeping Bags: These are the most common type of sleeping bag and are designed to fit the shape of your body. This helps to keep you warm, as the material is held close to you. Mummy sleeping bags are great for cold-weather camping trips.
3. Double or Family Sleeping Bags: These sleeping bags are suitable for two people and also provide extra room. They are great for camping trips with children or couples.
4. Lightweight Sleeping Bags: These are designed to be lightweight and easy to carry, so they are ideal for
FAQs
How Do You Camp with Minimal Supplies?
Camping should not be full of amenities. If you want to get the full potential of living near nature, you should keep your baggage to a minimum. It might be difficult if you camp with kids. But it is possible for adult groups. Here are the ways you should consider to make your camping minimal. So that you can make the most of it. 
Using Multipurpose Items
The key is to use multipurpose and versatile items. If your cooking pot can be used as a bowl to eat soup or porridge, then there is no need for bowls. If the cooking spoon is small enough to eat with, then why bring a whole cutlery set? 
Also, one liquid soap can be used to do dishes and clothes. After all, these are all soaps, and the chemical composition is the same. So, this way you have to find items that are double-duty. It just helps you to pack light. 
Renting Gears
Renting camping gear will save you from spending money on things you don't realize that you don't need. Try renting camping gear first to understand you get along with a group while camping. 
If camping is your thing, then buy the necessary items after doing ample research. Renting one or two times is okay, but buying it will save you from spending an unlimited amount on renting goods you are going to use forever. 
Packing Light
Pack light if it is summer. Develop the habit of washing clothes daily rather than piling up dirty clothes to bring home to wash. Only two or three sets of clothes are enough for a week's camp. Just take a bath daily and wash the clothes as you bathe. 
Stick to a Shopping List
Before shopping for camping goods and food, plan ahead. Make a meal plan and make a checklist for camping goods. When you go shopping, stick to the plan and don't overbuy anything. If you buy less, you will pack less and bring fewer items to the camping ground. 
Practical Recreation
Don't bring bulky items as recreational accessories. One or two books and card games are the best choices for space-saving recreational choices. You can also use colored pencils and paper to keep kids. 
How Do You Camp for the First Time?
To plan your first camp, you should go through a step-by-step procedure. Here are the basics you should follow, begin with. This procedure is applicable whenever you plan a camp, not just for the first time. 
Plan Ahead
Plan a way before you go camping. Site selection, checking the weather forecast, meal planning, group forming, eating preferences of everyone, recreational alternatives, and so on should be considered before planning for the camp. The more you plan, the less risk of failed camping. 
Demonstrate First
Set out your tent in the backyard. If the tent is new, then you will have an idea of how to assemble or reassemble the tent with or without help. Besides, you can develop a checklist when you set the demo camp in the backyard. Make checklists for everything you already have and don't have but should carry to the campsite. 
Site Selection
For the first camp, select the site near home. So that, if you left anything at home or the weather doesn't support it, simply return home. Pick a decent camping site within 100 miles of your locality. Besides, read all the rules and laws of that camp authority before confirming your booking. To set a tent, find dry, level, and cool ground under the tree. Avoid open and crowded places. 
Overview Campaign Rules of the Site
Again, it is important to have clear knowledge about the camping rules of your selected campsite. They also provide useful handbills to new campers. Read those and ask the authority if you have any queries. 
Packing Essentials
Make a checklist beforehand and keep crossing as you pack. This way you can ensure that everything you need to camp is already packed. You can always buy items that you forgot to bring, but it is best if you avoid this habit. 
Bring Used Items
To save money, use the used items you already have at home. Cooking utensils, carpets, rugs, folding furniture, charging lights, fans, and many more. Don't buy these staff based on impulse. Rather, buy these later, when you will develop the routine of camping every year. 
What is Some Basic Camping Cooking Equipment That a Beginner Should Bring on a Camping Trip?
• Camp stove and fuel
• Cooking pots and pans
• Spatula, tongs, and other utensils
• Camp plates and bowls • Water jug
• Cooler • Firewood and fire starters
• Campfire grill • Dutch oven
• Hot dog and marshmallow sticks
• Charcoal
• Salt, pepper, and other seasonings
• Aluminum foil
• Trash bags
Final Words
Planning the very first camping trip is more exciting than spending time at the campsite. All your dreams come true when the planning is perfect. So, take time and incorporate all your group members to read this article and share their ideas and views on planning your first camp. 
I am sure that it will be memorable and exquisite. 
We all rely on nature when we are closer to it. So, be prepared to expect the unexpected. Several hours of bad weather might not be as bad as it sounds. Sometimes it just makes first camping a little more adventurous.
Read more: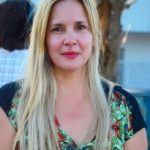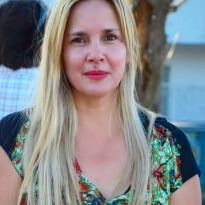 Guys, I am Camila Avery and I love to help my mom to do indoor & outdoor activities. As a lady, I have passed my time on gardening, home improvement, and personal or self-care. I have acquired some degrees in outdoor recreation, beauty, and hair care. It is not easy to work with top-level professional beauty experts. But, I got that opportunity and experimented with different hair extensions, hair colors, and cuts.